Best Football Helmets in 2022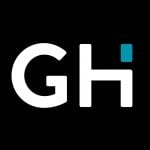 This product guide was written by GearHungry Staff
Last Updated
November 2, 2018
GearHungry Staff
GearHungry Staff posts are a compilation of work by various members of our editorial team. We update old articles regularly to provide you the most current information. You can learn more about our staff
here
.
GearHungry may earn a small commission from affiliate links in this article.
Learn more
The best feeling when playing a sport like football is knowing that you're safe from injury. No one loves getting hurt and missing their next football game, which is why football helmets are vital items to have in one's possession. The technology involved in the manufacture of safety helmets for football has changed and improved over the years. Some brands have slowly picked up, causing them to move to a higher consumer ranking, while other brands wallow in the dust. Since we see the importance of having a good life outside football, we have researched all new technologies to come up with the best football helmets. The following can help you perform at your peak with no fear of injury, during an exciting game.
The Best Football Helmet
Schutt Air Xp Pro Adult Football Helmet

The Schutt Air XP Pro Adult Football Helmet is what we wear to be champions in the game of football. This football helmet is a classic creation from Schutt that was developed not only as safety equipment but as a game-ready helmet. Its classic look stems from it having a traditional standoff shell design. This makes it feel like a part of the game and prevents you from sticking out like a sore thumb. The XP Pro was built to resist booth high and low impact hits by the inclusion of a single layer dual-compression TPU in the overall design. Enjoy the protection you need from a helmet that has been created to look like everything you're used to.
It features a comfortable SUREFIT air liner, meant to ensure your continuous comfort by providing you with a soft 'pillow-like' feel throughout a game and even moments after. The XP Pro comes with an attached ROPO-DW facemask and a soft chinstrap that make it usable as soon its purchased. Schutt is known to produce many sports gear with the use of science and research. The Air XP Pro is one of their many creations on the market, and their best one yet. No one said safety has to be boring; get the Air XP Pro and have the time of your life on the field. For more great safety sports gear, check our guide to the best ski helmets.
Key Features:
SUREFIT TPU AiR liner
Traditional standoff shell
Single Layer Dual Compression
Attached Facemask
Specification:
Brand

Schutt

Weight

5 pounds
Riddell SpeedFlex Adult Football Helmet




You have never come across such a magnificently designed football helmet, I assure you. If you have, most likely it was the Riddell SpeedFlex Adult Football helmet. SpeedFlex is such an exciting name for new and effective safety equipment. This men's football helmet currently holds a five-star rating according to the Virginia Tech Helmet Ratings and is also identified by many as the Best Available Helmet in the entire world. Classic huh. Available in a range of sizes, this is one helmet created by professionals who understand the game of football, and are aware of every possible injury that can occur without a helmet, to provide this fantastic creation.
The SpeedFlex helmet features a Flex system, as its name states, and this has been included to reduce the impact force by being engineered into the helmet's shell. Another innovative feature added to this helmet from Riddell is the PSIP. This refers to the Patented Side Impact Protection included in the overall design to reduce the forces from side impacts. Riddell is a brand that analyses the varying needs of all athletes, and provides innovative yet classic solutions with fully integrated components to the problems, to ensure that they perform at their peak. The SpeedFlex is a varsity helmet with its shell being made from polycarbonate material, and it's one of their many problem-solving gears backed by extensive research. With its new technological features, it brings a breath of fresh air to the field to offer state-of-the-art protection for all athletes as they play. Check out our top picks of the best soccer cleats for more great sports equipment like this.
Key Features:
5 Star Rating
Patented Side Impact Protection
The Flex System
Attached Facemask
Specification:
Brand

Riddell

Weight

5 pounds
Xenith Youth X2E+ Football Helmet Mask

With many helmets being designed for the older generation of football players, finding a suitable version for your child who loves to play the beautiful game may be a daunting task. Young and budding football players are not exempt from injury, which is why Xenith has developed a safety helmet especially for them. The Xenith Youth X2E is a youth football helmet that has set the pace for many brands to follow, regarding helmets for the younger generation. This is a helmet made to suit and protect your little one (or not so little) one from possible injury while they play.
As one of the best youth football helmets, the X2E offers its protection via a lightweight ABS shell made of plastic. To enable the tank to move independently and mitigate all rotational forces, this youth helmet has been infused with a shock suspension system. For a custom fit, your child needs to tighten the chinstraps on this helmet; there is no need for pumps, which is impressive. Another feature this helmet possesses is its ability to provide an optimal response to direct impacts via its shock absorber technology. This way, the X2E+ adapts to the hit and reduces the overall effect on the player. With the absence of pumps, this helmet is made with a FitBand; a silicon band constructed to ensure a comfortable fit by conforming to the head shape and size of any player. Other features of this helmet include an attached facemask, 3XD jaw guards, dual density comfort pads, a shell with six vents and a Hybrid chin cup. This is a helmet designed to provide ultimate protection for players at intermediate and youth levels. If you also like soccer, you will sure like some of the soccer backpacks from our list, so check them out.
Key Features:
No pumps needed
Attached Facemask
ABS plastic shell
X2E+ shock absorber technology
Specification:
Brand

Xenith

Weight

6 pounds
Rawlings Momentum Plus Youth Football Helmet




Another helmet in competition for the position of safest football helmet explicitly designed for youthful players is the Rawlings Momentum Plus Youth Football Helmet. Safety is paramount in every sport, and must not be taken for granted. It can make or break an athlete's career, and for young ones who are just beginning to see the sun shed light on their football dreams, an extreme injury can affect them psychologically as well as physically. It is vital to provide them with all the safety and protection that we can at the critical stage of their life. This is why the Momentum Plus has been made.
This youth helmet comes with a customizable fit liner and a heat exchange technology for reduced impact and comfortable wear. To enable young football players to adjust the mask to suit their unique face frame and size, the Momentum Plus features a rear inflation port. Probably the best feature this helmet possesses is its shell design. The Momentum Plus comes with varied shell designs that mimic that of various pro players and role models of our young athletes, and this feature acts as a subtle motivator for many of them as they move around the field. Unlike helmets enlisted earlier, the Momentum Plus doesn't come with a mask but instead, said cover must be purchased separately. Having a helmet that fits just right, feels comfortable throughout your day on the field and looks just like your favorite player's helmet is one of the best things that can happen to any youthful and intermediate football players' current and future career in the sport. Do you prefer baseball to football? Then be sure to check out our picks of the best mouthguards and improve your game.
Key Features:
Heat Exchange technology
Rear inflation port
New NRG Momentum Plus
C3 customizable inflation liner
Specification:
Brand

Rawlings

Model

MOMENTUMP-PARENT

Weight

2.6 pounds
Schutt Sports Youth AiR Standard V Football Helmet

Another youth football helmet that meets and exceeds all requirements and safety standards existing is the Schutt Sports Youth AiR Standard V helmet, and it's one fantastic helmet to get for your future professional football player. With its ABS plastic traditional standoff helmet shell design, this is one of the safest football helmets found on the market in recent time. It features an EVA and EPP foam liner system, meant to provide nothing but the highest level of comfort to every player who wears it for their games. Even though safety is the primary concern, Schutt uses scientific research and advanced technology to ensure that all helmets produced to offer the maximum level of comfort to all athletes, and suits their unique face frame and size such that they are kept secure for the entire duration of their game. 
The youth AiR football helmet comes with plastic buckles and a soft chinstrap included in every purchase for easy adjustment. Air Maxx jaw pads are also included in the design to increase the overall level of comfort enjoyed by the young players as they wear this helmet. Attached to the mask is a face mask which, as compared to the Momentum Plus, comes with every purchase made. Concerning safety, the Standard V football helmet meets all standards set by NOCSAE and as such, is highly ranked in the world of safe football helmets for young players. If you are more of an indoor player, check out our guide to the best foosball tables and pick the one that suits you.
Key Features:
Youth soft cup chinstrap and plastic buckles
Meets NOCSAE Standards
EPP and EVA foam liner system
Comfortable Air Maxx TPU 1-1/4″ jaw pads
Specification:
Brand

Schutt

Model

7977005006601-parent

Weight

6 pounds
NCAA Revolution Speed Pro Line Helmet

The NCAA Revolution Speed Pro Line Helmet is one of the most worn adult football helmets on football fields. Since its creation, it has taken the football industry by storm and his ranked high in many reviews and studies on safety gear for football players. This is a helmet used by not one but many star players in the beautiful game of football. The Revolution Speed helmet comes with a large size shell design and a particular order facemask, and these are some of the exciting and unique features that help it stand out from among its competition.
The shell of the Revolution Speed Pro Line Helmet has been aggressively designed by countless professionals who are knowledgeable in the field of football. It features a standard four-point chinstrap for easy adjustment and internal padding that is reflective of the Speed Classic design. Become a star in your own right with this fantastic safety gear and have fun on the field with no fear of injury or extreme impact. You have never encountered such an admirably designed football helmet, I assure you. Be sure to also check out our guide to the best ski gloves for more great sports equipment.
Key Features:
Official team colors and decals
Approx. 10″ tall
Made in the USA
Speed Classic design padding
Specification:
Brand

Riddell

Model

3001670

Weight

7 pounds
Football Helmet Buying Guide & FAQ
How We Chose Our Selection of Football Helmets
Brand - Brands known to provide excellent products from a generation were included in the list, from Riddell to Schutt, Xenith, and Rawlings.
Reviews - Many forms of reviews were studied and analyzed before the creation of this list. All reports were compared and contrasted from fellow websites and many users.
Shell Durability - The durability and strength of the helmet shell were considered when selecting all helmets above. This included a study on the various materials used in their construction.
Fit - The football helmets we selected for our collection come in various sizes to fit every athlete. These helmets also come with chinstraps that can be adjusted for a snug fit.
Weight - The weight of football helmets was considered to provide readers with lightweight helmets that can be worn with ease.
Price - Affordability is one of the features we place a high priority in; thus we have included products that don't cause to break the bank yet, they offer you ultimate comfort.

Features to Look For In Football Helmets
TPU Cushioning - TPU is a cushioning technology that is virtually indestructible and also has anti-bacterial and anti-fungal characteristics that have led it to feature in many popular football helmets.
Helmet Stabilization System - Helmets can disperse impact after head-to-head contact has been made, limiting the jarring of the head. The Helmet Stabilization System improves the fit of the helmet considerably, especially around the jawline, giving players comfort and more confidence.
AirLiner - Airliners come in various designs and are found in many favorite masks such as Adams, Schutt, Riddell and more. Airliners make the helmets as safe as possible as they work to customize and improve the fit of your helmet.
Quick Release Face Guard System - The Quick Release system is found in many Riddell helmets and helps in detaching the facemask instantly, in the event of an emergency.
Facemask Material - Facemasks are made of one of three materials, and they are stainless steel, carbon steel, and titanium.
Facemask Design - Facemasks feature the installation of metal bars across both the eyes and mouth to offer protection for a players face while allowing them to see everything in front of them. Some helmets are designed with wide-open metal bars, while others feature multiple crossbar and vertical configurations to keep them safe from injury on the field.

Types of Football Helmets
Youth Helmet - Youth helmets are made specifically made for their weight be carried effectively by younger heads and necks. They're often made from ABS plastic which is both durable and lightweight.
Adult Helmet - These are football helmets made from sturdier materials such as polycarbonate. These are also lightweight and durable, but their strength can cater for all impacts incurred by head-to-head contact.

Football Helmet FAQ
Q: What is a Football Helmet?
A: An American football helmet is a safety gear worn by many American or Canadian football players during a game. It is often constructed with a shell made of plastic, with a thick internal padding, a chinstrap, face mask and one or more metal bars with a plastic coating.
Q: Other than size, is there a difference between adult and children's Football Helmets?
A: The shell material used to construct adult football helmets are different from those used for children's helmets. Often, the material used for children's football helmets are durable yet lightweight, like ABS plastic. This material is strong enough to withstand large amounts of force and is not too heavy for a child to wear around comfortably.
Adult football helmets, on the other hand, are made with materials that are stronger and can withstand contact with both other helmets and other incredible impact forces. An example of such a durable material is Polycarbonate.
Q: At what age should my child upgrade to an adult-sized Helmet?
A: Young football players who are aged between twelve and fourteen, or are in middle school can consider upgrading to an adult football helmet. Originally, however, there is no defined barrier existing between the two types of football helmets.
Q: How do I know my helmet fits correctly?
A: You must measure the size of your head before any purchase, to avoid getting the wrong football helmet size. You can do this by using a measuring tape, and indulging your parent, coach or friend to help you get it done.
You start measuring from your forehead, at a place above the eyebrows where the helmet's forehead pad will rest.
You can now find your proper size by consulting the sizing guide created by your preferred helmet brand to purchase your helmet.
When purchasing a helmet, try it on to ensure it is a snug fit, as snug fitting and comfortable helmets are better than one that doesn't fit correctly. Ensure that the chinstraps fit comfortably and that there are no space gaps left between the liner of the helmet and your temples, or between the paw pads and your jaw. Move or rotate your head to ensure that you can see what's in front of you clearly without any obstruction, and also that the helmet doesn't move along with you.
Q: How much do football helmets weigh?
A: The weight of helmets vary depending on how they're manufactured, the materials used, facemasks, shells, padding and technologies. The weight of a helmet can affect how well you play and may cause a strain on the muscles of your neck. The risk of this is higher among younger players.

Q: How does the helmet's shell affect its performance?
A: The front line of defense against all impact forces is the helmet shell. It can take the brunt of any big hit, thanks to its hard and durable nature. They may be made from materials such as polycarbonate which is extremely strong, or ABS plastic which is also strong but not as much as polycarbonate.
Q: Can I pump air into the helmet?
A: Air can only be pumped into a helmet if it comes with inflatable jaw pads and an airliner. These types of helmets require you to inflate the crown using a helmet pump, such that it fits snug and comfortably. Other places that must be inflated to fill up all other gaps are the jaw pads and the back of the head.
Q: Can adults wear youth football helmets?
A: There is no restriction concerning the type of helmet one can wear, but adults are advised to make use of football helmets made from stronger and more durable materials since their games are more rigorous and involve a lot of head-to-head contacts.
Q: What's the best way to clean a Football Helmet?
A: Constant use of football helmet leads to sweat being trapped in the fabric. Helmets are to be cleaned with soft fabric cloths that don't have the potential to strip your helmet of its protective covering. Be sure to use mild cleansers and disinfectant sprays for cleansing and avoid using products with bleach or other hard chemicals as they may destroy the nature of your helmet.
Sources:
Chinstrap - Wikipedia
Polycarbonate - Wikipedia
Silicon - Wikipedia
Sign Up Now
GET THE VERY BEST OF GEARHUNGRY STRAIGHT TO YOUR INBOX