Best Smart Shower Heads In 2022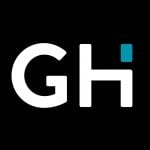 This product guide was written by GearHungry Staff
Last Updated
July 10, 2020
GearHungry Staff
GearHungry Staff posts are a compilation of work by various members of our editorial team. We update old articles regularly to provide you the most current information. You can learn more about our staff
here
.
GearHungry may earn a small commission from affiliate links in this article.
Learn more
A morning shower is one of the most important rituals of your day. It's a magic portal that takes you from the land of sleep to the living world. If you've ever lived in a place with water that dribbles out of a clogged or broken showerhead, you know how important good water pressure, water direction, and water amount matter. Leave the dribbles behind with our list of the best smart showerheads. The products on this list take the simple act of showering to a whole new level. We're talking LED lights, multiple jet functions, digital displays, and much more.
The Best Smart Shower Head
SparkPod Smart Shower Head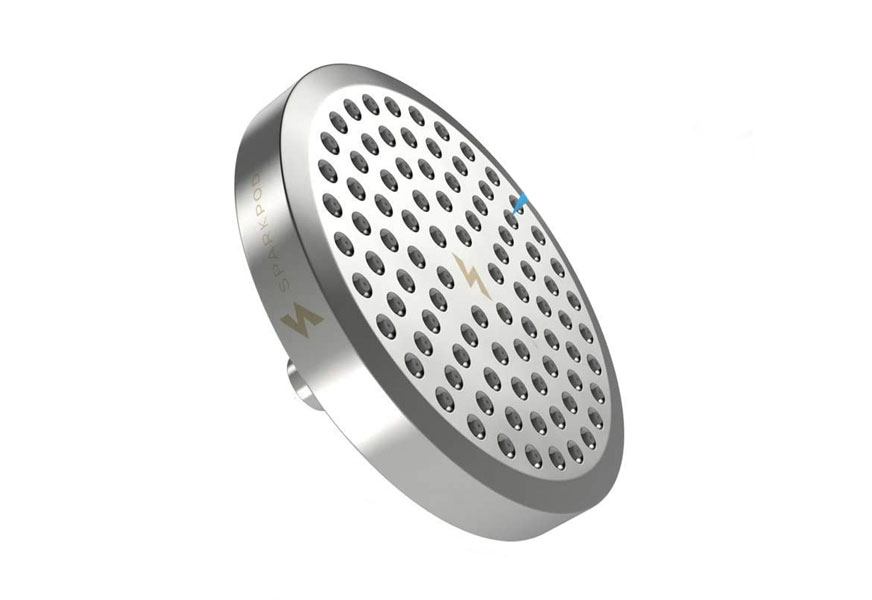 The SparkPod Shower Head is a bit of an outcast on this list. As you scroll through the other products, you'll notice that this one is a bit short of features when compared. The reason? It's just a simple shower head designed to make your shower more powerful. We decided to include this product first because a lot of people blame poor plumbing and old buildings for their showers not being powerful enough. However, sometimes you just need a new high-quality showerhead. For less than $30, it's worth a try. If your shower isn't providing the kind of water power you want, this is the showerhead we'd recommend.
This showerhead does have a few features that make it a great choice if you're looking for a simple fix. First, you don't need a professional plumber or any tools to get it working. Simply unscrew your old showerhead and tighten this one back in place. It comes with Teflon-tape and an additional water filter, so you can fit it to any standard shower arm within five minutes. Even if you're not DIY-inclined, the instructions make it super simple.
It's made from durable ABS plastic and chrome plated so it can match the rest of your bathroom fixtures. The nozzles are essentially self-cleaning. Unlike other smart showerheads that require a lot of elbow grease to get clean, the calcium and lime buildup will come straight off with the touch of a finger. If you're not 100% satisfied that this is the product you need, you don't need to worry. It comes with a 30-day money-back guarantee, so you can order it and check if it works for you. We might have just saved you hundreds of dollars on a new shower unit. You may also be interested in some of the best bidets from our list. Check them out.
Key Features:
Made from ABS plastic
Tools-free installation
Teflon-tape and water filter included
Touch-clean silicone nozzles
30-day money-back guarantee
Specification:
Brand

SparkPod

Model

SH-3270

Weight

8.6 Ounces
DreamSpa Ultra-Luxury 9 Inch Smart Shower Head
If you're looking for a budget-friendly combo shower head, this option from DreamSpa is one of the best. It's similar to the SparkPod Shower Head, just a little more difficult to install. The main difference is the fact that this is a combo, so it has the benefit of a handheld shower, as well. Fortunately, they've included a suction cup holder, so you can attach this straight to your shower wall. The Dream Spa 9" Rainfall Shower Head will fit onto any standard overhead shower arm, but you will probably need to buy some Teflon tape to make the installation a success.
One of the main features of this shower combo is the push-button flow control. This revolutionary design allows you to change the flow of the shower while holding the showerhead. The small button on the side of the handheld shower arm gives you the choice between three different shower modes. We also love the fact that both the handheld shower head and the overhead shower have a ton of water jets. This provides a water flow that covers your whole body, so you don't have to keep rotating.
One of the things we don't like is that they don't advertise the materials used to make this product. It has a distinct chrome look, but it's only chrome plating. It's actually ABS plastic underneath, the same as the SparkPod Shower Head we featured earlier. It's a durable material that feels as high-quality as a metal shower fitting. On the plus side, you get an impressive limited lifetime warranty to protect your purchase. This is pretty rare on a product this cheap, so it's a huge bonus. Plus, the customer service from DreamSpa is known to be amazing.
Key Features:
Made from plastic
Tools-free installation
Overhead and handheld shower
Push-button flow control
Three different modes
Limited lifetime warranty
Specification:
Brand

Dream Spa

Model

1684

Weight

1.8 Pounds
MeSun 12 Inch High-Pressure Smart Shower Head
This high-pressure showerhead from MeSun is our Best Value product for a reason. If you're looking for the cheapest way to upgrade your shower, this is it. It's a 12-inch shower arm with a waterfall-style overhead shower. It fits onto any standard shower fitting and you don't need tools to do it. Just take off the old showerhead and tighten this one on. It's that simple.
The most impressive thing about the MeSun – 12 Inch High-Pressure Showerhead is the water pressure. Contrary to popular belief, you don't have to settle for the water pressure in your current shower. Many think that burden rests solely on the water pressure in your building, but you can actually make a huge difference with a change of showerhead. This showerhead uses the combination of its ultra-thin and air-in technology that optimizes any water pressure. Basically, whatever water pressure you're working with, this showerhead will make the most of it. You shouldn't have to settle for a shower that dribbles and spits.
The extendable shower arm is another huge plus. It uses a swivel-ball design in the connector which allows you to adjust the angle of the showerhead around 360º. Plus, the 12-inch arm means that it can easily be adjusted for people of different heights. There's nothing more annoying than a shower that's too tall or too short for you. 
The whole rig is made from high-quality stainless steel and finished with a PVD multi-layer plating process. That gives it the glossy chrome finish so common in modern bathroom design. It also makes this showerhead resistant to corrosion and oxidation, meaning that your showerhead will last for years with minimal maintenance. Make sure to keep it spotless with one of the best shower squeegees on the market.
Key Features:
Made from 304 stainless-steel
Tools-free installation
Ultra-thin and air-in technology
12-inch extendable arm
Specification:
Brand

MeSun

Model

8541794136

Weight

4.1 Pounds
ELLO&ALLO LED Smart Shower Head
Here's another shower panel that will make you feel like you're at a world-class spa. Similar in design to the Blue Ocean panel, this panel has a more futuristic appeal. There are two reasons for this — it has LED lights in the massage jets and the overhead shower is built into the panel.
Since the ELLO&ALLO LED Shower Panel Tower System has both an overhead shower and a handheld shower, you're not compromising on functionality. Both of these have different settings and they provide pretty impressive water pressure. One of the big benefits of this shower panel is that you can use two of the functions at once. It will have an effect on the pressure, but it means you can get a full-body shower.
The ELLO&ALLO LED Shower Panel Tower System has four massage jets on the front of the panel. We've seen shower panels with more jets, but these are adjustable, which ranks high in our book. They also have jet massaging and misting functions.
One feature we love is the advanced digital screen. It shows you an accurate temperature reading and also has a timer, so you know how long you've been in the shower. This is a great function if you're pressed for time and you can only spare five minutes for a shower. We also love the look of the digital screen — it looks modern and chic compared to other screens found on cheaper shower panels. Plus, it has LED lights on the overhead shower and the dials for a relaxing ambiance. For a truly relaxing shower, play your favorite music on one of these waterproof shower speakers.
Key Features:
Made from 304 stainless steel
Four adjustable nozzles
Massage jet
Digital temperature and time display
Rainfall showerhead and handheld shower
LED lighting
Tub spout
Limited two-year parts warranty
Specification:
Brand

ELLO&ALLO

Model

6025-F1-07-07-02-S04

Weight

21.8 Pounds
ELLO&ALLO Stainless Steel Shower Panel Tower System
ELLO&ALLO makes a wide range of different shower panels. While they all have a similar design, each showerhead has its own unique set of features. If you like these shower panels, we'd really recommend looking at the whole range and choosing the features that suit you best.
This shower panel has many of the same features as the above product. The shower panel is a little thinner, making it more suitable for smaller showers. The ELLO&ALLO Stainless Steel Shower Panel Tower System sports an overhead system that sticks out from the panel and shoots out either rainfall or a waterfall shower. This system is covered in LED lights as well, giving it an ultra-modern look.
On the main panel, there are four adjustable jets that can be pointed up or down. It also features a series of massage jets that can relax your torso area. These aren't the most powerful and won't feel like a proper water massage, but they're nice to have. The handheld shower is pretty impressive when it comes to water pressure and has multiple functions to choose.
Like the last ELLO&ALLO shower panel, this one has a small digital screen that tells you the temperature of the water and the time you've been in the shower. We don't like the design of this screen as much, but that's just a personal opinion. The panel is made from 304 stainless steel and comes in two colors – brushed black & brushed nickel. And, it's protected by a two-year warranty on the separate parts, so if anything goes wrong, you can get the replacement parts for free. For your outdoor adventures, make sure to choose a portable camping shower from our list!
Key Features:
Made from 304 stainless steel
Four adjustable nozzles
Massage jet
Digital temperature and time display
Rainfall showerhead and handheld shower
LED lighting
Tub spout
Limited two-year parts warranty
Specification:
Brand

ELLO&ALLO

Model

8035-F4-04-14-02-S04

Weight

14.86 Pounds
ELLO&ALLO Stainless Steel LED Shower Panel Tower System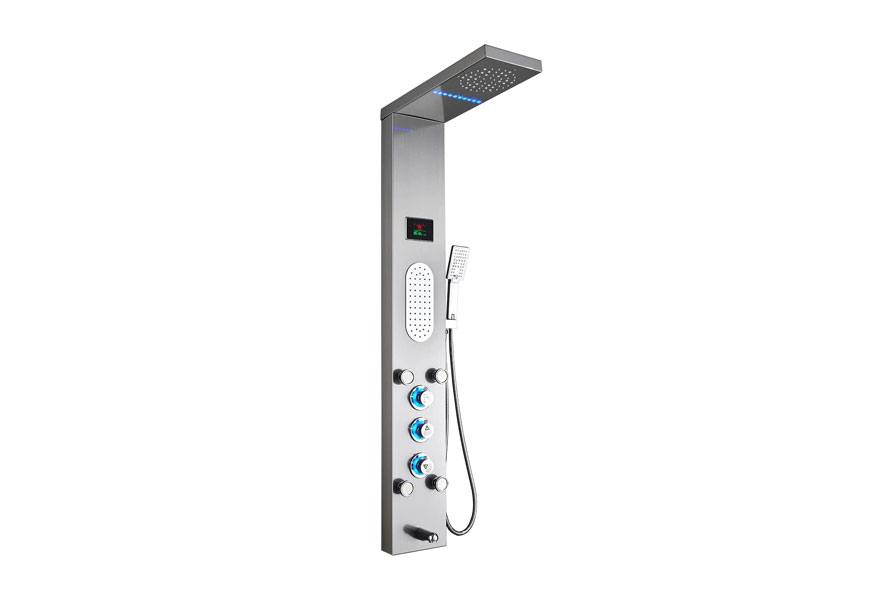 This is the last shower panel system from ELLO&ALLO on our list. At a quick glance, ELLO&ALLO Stainless Steel Shower Panel Tower System looks almost identical to the other two from this company, but with a few key differences. First, the digital screen is tiny. Compared to the other two large digital screens, this one isn't impressive. However, this may not be a deal-breaker for some. All of the ELLO&ALLO digital screens run on batteries, and since this one is smaller, it will last much longer. It still tells you the same information — water temperature and shower duration — but is more space- and power-efficient.
The other main difference is the two massage jets. Instead of four or six multiple smaller massage jets, they've installed two larger ones with different settings. That means you get a much more powerful massage, but it covers less of your body. If we had one complaint, it's the placement of these two massage jets. If you're an average-sized guy, the water jets will hit your chest and the top of your legs. It's still pretty nice, but it would be good if you could aim the jets.
The overhead shower is nearly the same as the last ELLO&ALLO shower panel. It has both the waterfall shower and the rainfall shower and is covered in blue LED lighting, which creates an awesome centerpiece to a modern bathroom. Check out the customer reviews on Amazon and you'll see a few pictures of these shower panels already fitted. We're not sure which is the best shower panel from ELLO&ALLO, but it's definitely one of the three featured here. You may want to upgrade your bathroom with one of the top smart toilets, too.
Key Features:
Made from 304 stainless steel
Two large massage jets
Digital temperature and time display
Rainfall showerhead and handheld shower
LED lighting
Tub spout
Limited two-year parts warranty
Specification:
Brand

ELLO&ALLO

Model

6025-F1-04-03-04-S04

Weight

21.4 Pounds
Take your shower a step further and light it up with LED lighting. Similar to the lighting found in high-end spas, the LED bulbs light up the water in three different colors: red, blue, or green. Even when you're showering in the daytime, it provides a subtle yet relaxing ambiance. You might be wondering, how are these LED lights powered? Quite often with products like this, the lights are battery-powered and need to be changed regularly. DreamSpa has opted for a more modern solution — the lighting is powered by the running shower water!
The DreamSpa LED Shower Head has multiple different modes that you can select by twisting the showerhead itself — hydro-mist, pulsating massage, economy rain, power rain, and water-saving pause mode. Between these different modes, you can treat yourself to an amazing home spa experience with your favorite body wash. You would think that this level of sophistication would be difficult to install, but it's just as easy as the other showerhead featured here. The installation requires no tools, just unscrewing the old showerhead and replacing it with this upgrade. It's also protected by a limited one-year warranty and is backed by the amazing customer service from DreamSpa that we mentioned earlier.
Key Features:
Made from ABS plastic
LED lighting
Three different colors
Powered by running water
Tools-free installation
Limited one-year warranty
Specification:
Brand

Dream Spa

Model

1482

Weight

11.2 Ounces
Smart Showerhead Buying Guide & FAQ
How We Chose Our Selection Of Smart Showerheads
Reviews - When we're choosing products to feature in our Buying Guides, we always check the Amazon Customer Reviews first. Even before we've researched the product, this gives us a taste of what it's like to use this product daily. It doesn't matter how many impressive features a product has: if people don't like it, it's not going in one of our Buying Guides. The great thing about customer reviews on Amazon is that they're 100% honest - customers are allowed to be anonymous and can, therefore, tell you what they really think of a product. We also check other expert reviews, if they're available. These are less likely to be unbiased, but it's still a great opportunity to see it from another angle.
Price - Price is an important factor in any purchasing decision. You shouldn't buy a product just because it's cheap, but it's important to not get ripped off. We select three products in every Buying Guide to be our Best Choice (best overall product), Best Value (the product that provides the best value for money), and Premium Pick (the product we'd choose if we didn't have a budget).
Features To Look For In Smart Showerheads
Display - Some of the showerheads on this list come with a display that lets you see the temperature of the water and the length of time you've been in the shower. This feature isn't essential by any means, but it's still pretty cool to have. The temperature reading is great if you're picky about what temperature you feel is the most comfortable. You can experiment until you find your ideal temperature and never have to guess again.
Controls - All of the shower systems we've selected have a traditional dial to control the shower and the temperature. It's possible to find button-operated showers but we find that they're more difficult to use effectively. From the control panel, you can also sometimes select between different shower modes For example, the DreamSpa LED Shower has Power Rain, Pulsating Massage, Hydro-Mist, Economy Rain, and Water-Saving.
Timers - If you're on a tight schedule, you might want to set your shower to a timer. Instead of wasting 20 minutes of your morning, you can give yourself a time-limit so you can get on with the rest of the day. This function isn't for everybody, but it's still pretty cool.
Installation - Some smart showerheads require professional installation, whereas some you can do yourself with a simple wrench. This is different for every product; you can usually find an idea of the installation in the customer review section on Amazon. If you don't want to get a professional in, search for the words 'tools-free installation'.
Sign Up Now
GET THE VERY BEST OF GEARHUNGRY STRAIGHT TO YOUR INBOX