Best Smart Locks in 2022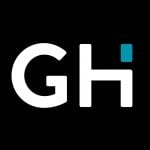 This product guide was written by GearHungry Staff
Last Updated
September 10, 2018
GearHungry Staff
GearHungry Staff posts are a compilation of work by various members of our editorial team. We update old articles regularly to provide you the most current information. You can learn more about our staff
here
.
GearHungry may earn a small commission from affiliate links in this article.
Learn more
It's time to turn your home into a 21st century digital fortress. You've either begun the process, or you're considering getting started on educating all the electronics in your home. Smart locks are the first step, working from the outside in. Home security has seen one of the greatest advancements as a result of smart technology.
We've selected our top seven selections, and fitted you with an in-depth guide on operation, installation, and the what-if's that are running through your head; comprehensive coverage of everything from start to finish. If you're ready to take the plunge, you're not alone. Let's go through everything you need to know about the best smart locks available, and what makes our selection the cream of the crop.
The Best Smart Lock
August Smart Lock Pro + Connect
Third generation, primed and ready to fly. August Smart Lock Pro + Connect has had every kink worked out over the years, and while it's not a perfect product, it's the best implementation for home security at your disposal. First and foremost, you get the ability to sync this with Amazon Alexa, so you can simply tell your Echo to check, unlock, or lock the front door.
All that voice activation also works with DoorSense, which automatically detects if it's unlocked (and lets you know). If you've got the Android app, you'll run into issues with notifications that take an average of 20-30 seconds to roll in; for some reason, no matter how new or old the Android device is, it's going to run into some connectivity issues.
You do get access to a 24/7 live feed, so you can monitor what's going on no matter what. Send temporary e-keys to your friends or relatives, and so long as they have the app, they'll get temporary access to your home. This applies to your current lock, letting you keep the deadbolt and the key, but there's one issue with that: it has to be close to a router. If you're not within about eight to ten feet to your router, the lock glitches. Love this product? Check out our review of the top smart doorbells for more great safety products like this.
Key Features:
Auto-locks behind you when you enter the house
Attaches to your pre-existing deadbolt; no added installation needed
Simplistic ten-minute installation process
24/7 activity feed
Specification:
Brand

August

Model

AUG-SL03-C02-G03

Weight

13.9 ounces
Works with Amazon Alexa voice controls
Full access from your phone, even when you're at work/not on the Wi-Fi network
DoorSense helps remind you if the door is locked or not
Android app takes a while to connect/unlock
Requires very close proximity to router; uses a lot of bandwidth
Ultraloq UL3 Bluetooth and Fingerprint Smart Lock
What's better than stainless steel? Nothing. In terms of security, UL3 Bluetooth and Fingerprint Lock is exactly what you want your door lock to be made out of. Ultraloq made this super easy to install, and broke the barrier with an immense amount of ways to access your home, while still keeping everything nice and secure. First of all, you're able to use your fingerprint or smartphone, and then there's the keypad, a unique knocking pattern, or your manual key backup.
The only negative to this system is the fingerprints and wear that the numbered keypad face. It gives a history, if someone knows how to look hard enough, and that isn't exactly the most comforting thought. Apart from that, adding it to your pre existing deadbolt requires an additional purchase.
On the inside of the lock, you can slip off the cover and simply switch out the AA batteries. One reason we love this electronic lock is that you only need to pop in some cheap batteries once every 8,000 uses. That's roughly two years, if you're unlocking the door around ten times per day. Finally, you've given a strong 18-month warranty on all electrical components, and a lifetime warranty on any and all mechanical parts. You want fortification for your home: you've found it in Ultraloq's digital door lock. Be sure to also check out our selection of the best smart home devices for more great items like this.
Key Features:
Ability to view logs of use with the app
Includes an advanced OLED display
Auto-relock and lockout features available
Lifetime warranty on mechanical elements; 18 months on electrical components
Specification:
Brand

Ultraloq

Model

Ultraloq UL3 BT

Weight

6 pounds
Five ways to unlock: code, smartphone, knock, backup key or fingerprint scanner
Runs on simple AA batteries; good for 8,000 uses before needing to be changed
Stainless steel construction makes this sturdy enough to use with heavier doors
Sleek keypad design gets worn down and leaves fingerprints; change your combination regularly
Does not adhere to your existing deadbolt without additional purchase
Schlage Z-Wave Connect Century Touchscreen Deadbolt Smart Lock
Schlage is the name you might have heard first and foremost when it comes to smart locks, and for good reason. Their Z-Wave connect model has a simple touchscreen along the outside, one that doesn't retain fingerprints, smudges or weather down to reveal where you'd pressed previously. For that, it's got a big up, but you run into issues when it comes time to set or reset a code.
The app is very standard, and doesn't allow for a lot. While that helps with security when you lose your phone, it makes it a hassle to initially set up your code during installation, or reset it if you recently broke up with your ex, and want to switch the code out. Installation takes a while, and has its fair share of problems.
You get a full year of battery life out of four AA batteries, just be sure to switch them out appropriately. In terms of security, you have the deadbolt latch on the back, and an ANSI-encrypted touchscreen keypad with the highest grade residential security software available. You'll be locked and secured, sleeping easy. You may also be interested in some of the best electric garage door openers from our list, so be sure to check them out.
Key Features:
Runs on 4 AA batteries (included)
Highest residential grade ANSI security encoding available for purchase
Senses door vibrations and sets off an alarm when burglars attempt to break in
Average battery lifetime of 8,760 hours (one full year)
Specification:
Brand

Schlage Lock Company

Model

BE469NXCEN619

Weight

4.19 pounds
Works well with Amazon Alexa
Fits most standard door hole sizes
Touchscreen doesn't hold onto fingerprints or wear down with use
Difficult firmware; assigning new codes is a problem
No way to edit your codes via the app; very few controls
Kwikset Kevo Second Generation Touch-to-Open Lock
We had higher hopes when we tested Kwikset Kevo, and while it's a viable selection, it's not as good as it could be. The folks at Kevo took a low blow when they made certain features only available through the additional purchase of the Kevo hub, an additional $99 purchase that you need just to connect it to your Amazon Echo, or be able to view the live feed of activity.
What you do get is an excellent app with an easy-to-use design. On the software front, we ran into no issues whatsoever. Installation was a breeze, so we knew there had to be something else wrong. This lock is notorious for burning through batteries in three months or less, which can be a real pain to try and manage when you just want to get into your house.
Their compatibility list is rather exclusive, and while it works on iOS and Android devices, their pricing page will have detailed information on exactly what smartphones they work with. You have a manual key backup option, and a simple touch to get the door open. You just press your smartphone to the door lock, and it opens – it's magnificent, when it works properly. If you need extra security for you essentials, make sure you check out our fireproof safes review.
Key Features:
Send ekeys to friends and family
Has an excellent history system to track who used the lock and when
Works with iOS and Android devices
Full list of available compatible devices found on pricing page
Specification:
Brand

Kwikset

Model

99250-202

Weight

3.5 pounds
Simply touch your smartphone to the lock, and it opens up wide via bluetooth connection
Excellent app design
You have to get the Kevo Huh ($99 purchase) to access some features
Burns through batteries extremely quickly
Kwikset Premis Touchscreen Smart Lock
As a warning, Kwikset Premis Touchscreen Smart Lock only works with Apple HomeKit, so Android users won't be able to use this smart lock. It comes with zero compatibility for Android devices, though it does interact well with Apple TV, as well as the apple Home Pod. Looking at the exterior, you get a stainless steel frame and lock, fitted with a touchpad, as well as a key slot for backup.
That touch screen ensures not to leave any smudges, eliminating the fear of a potential burglar looking for a history by coming up to your door and inspecting the lock. You're going to have a "fun" time installing this; it takes a while, and when it's properly put into place, there's still the matter of getting the digital setup rolling. It's a tedious process, one that often takes thirty minutes or more by jumping through security loops.
When you're all done, it will have been worth it. You get second generation ANSI encoding, one of the top-of-the-line versions with the most up-to-date hack prevention softwares available. This lock doesn't come with an internal last-resort switch (which we'll discuss in the guide below), but instead has a tamper-proof cover over the front to prevent all sorts of unwanted entry attempts. Make sure you also check our guide to the best smoke detectors.
Key Features:
Simple way to check history
ANSI security features that rival the competition
Tamper resistant cover
Specification:
Brand

Kwikset

Model

99190-001

Weight

3.34 pounds
Fits most standard door settings with ease
Keypad doesn't leave smudges over the numbering
Lengthy setup and installation process
Will only work with Apple HomeKit
Totally keyless, and built for Apple HomeKit use – Yale provided one killer smart lock. With one of the most responsive app designs on the list, you might be wondering just what the deal is with being pegged on the bottom. Installation doesn't take too long and is fairly straightforward, but you run into issues with the motor from time to time.
Users reported door jams and motor seizing within the first three to six months of use. That would normally be enough to stave off Yale Assure Lock SL from our list, but they include a lifetime warranty on all mechanical components. That includes the motor. On that warranty you'll also get one year on electrical, so if the motor ever damages it, you'll be all set to return it. The last major complaint is just how close a device has to be to activate/access this smart lock.
Your Apple TV has to be very close to the door for it to be able to work. When it comes down to use, it's fantastic. You get a backlit screen for nighttime use, as well as a very simple way to open via your phone. You can send out a voice command while pretending to be on a phone call, leaving passers-by inconspicuous to what you're doing. Secure, ANSI encoded, and easy to install, if you've got a bit of patience getting used to the operation. Our handy home safes guide features more great products like this so check them out.
Key Features:
Can support multiple codes for different family members to use, tracking who's inside
Runs on four AA batteries
Lifetime warranty on mechanical; one-year warranty on electrical
Excellent app and notification customization
Specification:
Brand

Yale Security

Model

YRD256-iM1-0BP

Weight

3 pounds
Simple voice activation to open; you can look like you're on a phone call, and command the lock to open
Includes a backlit touchscreen for entry late at night, even when your phone has died
Only works with Apple HomeKit
Apple home devices (like 4th gen Apple TV) need to be very close to the door lock to interact with it
Motor problems detected within first six months of use (small minority of users)
Smart Lock Buying Guide
You've got a decent idea of what to look for based on the pros and cons above, but there's so much more that goes into it. Everything from our process of selection, the prime features you need in an electronic lock, and what to do if your Wi-Fi lock runs out of battery: it's all here, everything you need to make an informed purchase.
How We Chose Our Selection of Smart Locks
Performance - Everything from smooth operation, battery life, ease of use, and everything in between. Performance dictates ease of installation, ongoing support, and overall customer support if you run into an issue that you just can't manage to fix on your own. Once it's out of the package and installed, you should have an easy time using it, or it's not worth your time. Automating your home is good for safety, but it's also designed to make your life easier.
Brand - While this is a fairly new space, there are a lot of players in the game that had already been researching and testing the best smart locks before they blew up in the market. Brand is everything: customer service, quality, performance abilities, and everything in between. We've all purchased shaky goods from odd brands before, and gone to the more expensive yet ultimately better brand at the end of the day. With your home security's newest feature, you can't afford to go with a cheap model.
Quality - Quality and life of the battery, app responsiveness, actual physical construction, how well it sits in the spot once installed. This is another spot where we pay close attention to customer reviews and in-depth analyses of the construction.
Price - Price dictates everything, but when it comes to home security, it's better to opt for quality over price. This is one of the few product categories where we say that price isn't really too much of a determining factor, especially when it comes to encryption and backup lock quality.
Feature to Look for in Smart Locks
Integration - If you're the proud owner of a smart speaker or smart doorbell, you'll want to integrate your smart lock into the rest of your home automation. The easier it is to integrate into your pre-existing security network, the better. Take a look at the connection settings and first-hand accounts of other users and their experiences with integrating this into their home. Keep in mind one thing when you look at customer reviews: half the issues people encounter with top rated smart locks is directly due to them not reading included materials or understanding what they're doing prior to installation.
Connectivity - Whether it's Bluetooth or Wi-Fi, how well it connects to apps, Alexa, or whatever it is you're trying to do, you want ease of connectivity. At the same time, you want security, which is why you need to take a minute to inspect the encryption of these connections. Low-quality smart locks can be broken into without even touching it, whether by your phone's connection or the outgoing signals coming from the lock itself.
Design - Most best smart locks have a fairly standard lock design and thickness. Deadbolt, standard door lock, whatever it is your home is equipped with, the design should work with it. The design should also allow your smart device to access the digital door lock fairly easily. Design dictates where sensors are placed, which can interfere or enhance range.
Dimensions - If you're not a handyman, you'll need to measure your current lock system and find another with the same dimensions. These aren't one-size-fits-all solutions, nor are they available in a wide variety of sizes. You'll need to get specifics, and in some cases, you might have to figure out how to expand the hole in the door to meet your new door lock system requirements.
Installation - Dimensions play into this. For the most part, this security system upgrade can be installed in thirty minutes, up to ninety minutes if you've got a few extra things to take care of. Even if you're not a hammer-and-nails sort of fellow, you'll still be able to install these fairly easily. At most, you might need a few additional tools for around five to ten dollars.
App - If someone sold you a lock, but said the key was fidgety and only worked half the time, you'd laugh and leave. The app is the first key, and if you can avoid it, you won't have to use the backup traditional key. Your keyless lock app should be about as bug-free as they come, especially since it's a fairly straightforward set of commands. This is where you should look up app reviews on your respective stores to find other user reviews. Be sure to keep the dates in mind.
Voice activation - Everyone loves voice-activated features. From inside, you could simply shout out a command, and your digital door lock could open wide for your guest. Security issues come into play when you live in a crowded area, have a townhouse or what have you, and run the risk of others hearing your voice phrase. While it still has to be your voice, it's more of a privacy matter. This feature is nice, but not necessary.
Touchpad - Not all electronic lock models will have an app or voice activation command to open it up. Touchpads have finite yet exponential possibilities of combinations to choose from, while a standard key either is, or isn't the way into your home. This beats the key-under-the-doormat backup method.
Alarm - Not your voice? No worries. These can hook up to your home Wi-Fi network, allowing for a backup security measure. An alarm (from the keyless lock audio system) will play to either avert the intruders, or alert local authorities. The latter feature isn't standard, though if you hook this up to your home security network/paid service, you'll be okay.
Durability - How long is it built to last? If it's any good, it'll last decades, though a bit of TLC along the way will be required. Whether it's changing, replacing or charging the battery (depending on model), or inspecting the electrical components from time to time, a few minutes of your time every six months is well worth the added security system benefits.
Smart Lock FAQ
Q: What is a Smart Lock?
A: Take the idea of the traditional lock on the front of your home. Now fit it with a Wi-Fi connection, allowing you to control your lock from your car outside, unlock the door for your friend from across the house, and bring an extra layer of security to your home.
Smart locks use Wi-Fi or Bluetooth connections to sync up with your app or smart speaker, so you can simply open up the door with a few taps on the screen. You can also sync this up with a home speaker like Amazon Echo, and ask Alexa to carry out the simple operation of unlocking or locking the door.
Using this wireless connection, a smart lock opens up options, while still providing a simple key lock system as a backup method. Smart lock models can interact with deadbolts or simply knob-style locks, and integrate with a smart doorbell. They use highly encrypted connections and authorized devices to allow access, such as voice activation or keypad interaction.
Q: What are the advantages of Smart Locks?
A: In the era of home automation, it's all about security and the benefits/ease of use that these gadgets provide. For smart locks, there's a lot more convenience than you'd first anticipate, such as:
Presence detection: No more searching under the mat, no more fiddling with the lock while you're stuck in the rain. Your smartphone is connected, and since both devices are constantly on and searching for one another, you can set it to simply unlock when you get within a certain range. Run up to the door, hear the beep of it unlocking, twist the knob and step inside. Simplicity.
E-Keys are a thing: You need your brother to tend to the cats or plants, but you're out of town for two days. No issues. You just send an e-key to their phone, and you'll grant them limited access dependent upon the time limit you set. If you're only comfortable sending them a thirty-minute e-key, then that's all you need to do. Very convenient for days where you'll be returning late.
Deter theft: While this mostly applies to models that don't have a backup key slot, a smart lock is an immediate sign to a burglar that you're taking home security very seriously. For all they know, you have motion detectors, cameras, and an alarm system on every window. It tells them that they've picked the wrong house. Let's say they get bold and try anyway, your lock can be synced with your alarm, alerting the authorities of an attempted break-in. Even if they think they'll be able to hack it, these devices use bank-grade security encryption. Every way you look at it, a smart lock helps you out.
Added use: If you've already got a smart doorbell and a few cameras around, you'll get more use out of those by adding a smart lock. After all, what good is it seeing someone through the doorbell if you can't just tell Alexa to let them in? Alternatively, if you see someone prowling the grounds on your night vision security camera, you can call out and ensure the door is locked to avoid issues, and call the police.
Multiple keys: Create, assign and revoke keys from your smartphone. Three kids coming home on separate schedules throughout the day? Don't want to change locks because an ex still has a key? Boom, done.
Tracking: If you want to go in-depth, most of these companies offer services where you can track which key has been used to access the house. This little trick comes in handy more often than you think.
Q: How do I use a Smart Lock?
A: Right out of the box, you need to get the battery running, and then find a way to safely and securely remove your current lock. Once you install it, which we'll get into in a moment, then there comes the setup.
To actually use your smart lock as intended, you need to download and sync to the appropriate app (if available). There's a ton of stories online of people locking themselves out of their home during the setup phase, which is something we want you to avoid entirely. Make sure there's a weight or an item on the threshold to prevent the door from closing, and get to work.
Each brand has their own app and instructions on how to properly sync up to it. While the app is downloading, look up user reviews specifically for the app so you know what you're getting into. Some brands might have buggier apps than others, and we'll do our best to outline those brands in the product key features listed above.
Once it's all connected, you simply have to execute the necessary commands and see how they work. Lock the door, and watch the deadbolt turn. Grant a temporary access key to someone close by, and see if they can open the door. You want to test all of the features before shutting the door and locking it.
Q: How do I install a Smart Lock?
A: This is a general guideline; we have no way of knowing what type of locking system you're augmenting with your smart lock, or replacing entirely. If you find that your lock has a slightly different design or additional steps to what we've mentioned here, use this guide as well as materials included with your purchase to decide the best course of action.
Step one is going to be removing your previous lock. You should have taken a look at the measurements of your old lock before purchasing your new one. From there, you'll have a clear and designated area to begin your installation.
Step two is to attach the mounting plate. Most smart lock models come with them. You'll be able to set your deadbolt and get most of the lock properly in place. The mounting plate will now need the adapter.
Step three is to attach the adapter, and ensure that it's connected properly. Some smart lock models come with a pull tab to enact the battery. If yours has one, release it after it's been attached. This is when you should have something keeping the door open while you download and sync your app.
Step four is to test the simple commands, and see how everything blends together. If ti works and locks properly via your phone, you're in business.
Q: Do I need to replace my existing deadbolt?
A: The first lineup of smart locks mostly required you to replace the deadbolt. That's going back a few years - nowadays, most models are marketed to let you keep your existing deadbolt, you'll simply be augmenting your system with this new smart lock.
Keep a lookout for any specifications that the lock doesn't allow. If your front door is old and heavy, it might have a larger deadbolt. Pay attention to what sizes your smart lock will be of use with, and go on from there.
Q: Can I still use my keys with a Smart Lock?
A: Not all models have this feature. You can still use your keys on your doorknob lock for added security, and leave your deadbolt in the care of your smart lock. That two-step system could be your best bet for maximum home security. However, some smart locks don't include a key-based entry.
We'll cover more on what to do if you get locked out in a moment, but just know that a two-step system has a far less chance of being targeted for burglary, while at the same time giving you two different ways to muck up gaining entry yourself. If your phone dies, the battery in the lock hasn't been changed out, and you've lost your key, you're up the creek without a paddle.
Q: What smartphones are they compatible with?
A: Smart locks have an excellent capacity to be backwards compatible with older smartphones, but their list is still limited. Before you get your lock, check the sales page and additional information to see what systems they are )or aren't) compatible with. Most locks are versatile between Android and iOS devices, usually models from 2012 up to current. We're willing to bet that your smartphone isn't older than six years.
As a warning, if a lock states that they "Have an Android version coming soon," or the same for iOS, it's a lot of hype. Companies will put this on their page to keep certain users happy, and take an exceptionally long time to roll out support for their other phone platforms. If they were going to do it, they would have done it at the product launch.
Q: How do notifications from Smart Locks work?
A: You have a fair amount of control over which notifications are sent to your phone, and which aren't. They work just like any other push notifications, with the ability to swipe them away if they're unwanted.
Many of them can tell you when the lock has been accessed, if someone has made an additional key (if you've given access to a child or relative), and also tell you which keys are active. You will receive notifications every time you access the lock, which can be a pain when you're doing something like bringing groceries in, or have multiple guests coming into your home.
Q: What happens if I lose my phone or if my battery dies?
A: You need proper contingencies in place. If you're worried about this happening frequently, you should make sure to grab a lock that has a backup manual key lock to let you gain access to your home if in need. You can keep this spare key in your car or on your person, if you're worried about leaving it under a doormat or another cliche location.
If you lose your phone, you'll have to find another to gain access. If you have a spouse, child or friend who've already downloaded the app and have access, you can ask them to remote unlock the door (I mean, without your phone and a way to contact them, that might be a problem). If that doesn't work, you can download the app on someone's phone (preferably a neighbor or friend), log in to your account, and talk to support. If you can, access your home Wi-Fi network via password, and find a way to sync with your smart lock to gain entry.
Q: What happens if my Wi-Fi or electricity is off?
A: Assume the same as if you lost your phone: you should have a manual key override feature in place. If not, there is one last-ditch effort available that most smart lock companies put into place. If you can remove the panel off the front of your smart lock, you'll see a bunch of wires. Now, you don't have to destroy your lock to get indoors - there's a hidden spot.
This will be indicated in your manual, so when you first install this, pay close attention. Most manufacturers foresaw this as a potential problem, and included a manual button or lever that released the lock when there's no electricity. The good thing about this is that it only works if the power is completely dead, so it truly is a last-ditch effort. It also means that burglars won't be able to just pop the panel off and go to town; when they hit that level, they'll set off any alarms you have hooked up.
Q: Can you pair a Smart Lock with a smart doorbell?
A: In fact, this can be your very best line of defense if you get locked out. You can absolutely pair your smart lock with a smart doorbell, which will allow you to gain access via voice or facial recognition through the camera. This all has to be set up beforehand, but it can work wonders.
If you have a lock and doorbell that are both from the same brand, you'll be able to do a quick sweep of their FAQ page, and find out if they are compatible together. You mostly run into problems when trying to pair a lock and bell from two separate brands. Set it up to unlock when you look into the camera, or when you speak a simple command, just make sure you don't say it loudly enough for anyone else to hear you.
Q: How do I maintain a Smart Lock?
A: The main thing you want to look for is changing out or checking the battery level. You want to avoid a lockout and having to take other measures as much as possible. Keep an eye on the battery; set a reminder for every ninety days to check it out, and if it's remotely low, give it a charge.
On top of that, you'll need to maintain it as you would any other lock. Grease the deadbolt as needed, and give it a one-two check for tightened screws, and a sturdy door for it to be attached to. Since smart technology leaves the world more vulnerable to cyber attacks, developers are constantly finding new ways to thwart criminal technology. You'll want to subscribe to an email newsletter from the brand of which you bought the lock, so you can be up-to-date on software upgrades that might need to be made.
Sign Up Now
GET THE VERY BEST OF GEARHUNGRY STRAIGHT TO YOUR INBOX