Best Smart Plugs In 2022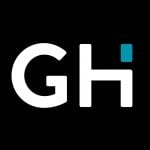 This product guide was written by GearHungry Staff
Last Updated
February 5, 2019
GearHungry Staff
GearHungry Staff posts are a compilation of work by various members of our editorial team. We update old articles regularly to provide you the most current information. You can learn more about our staff
here
.
GearHungry may earn a small commission from affiliate links in this article.
Learn more
Are you looking to add less chaos into your already hectic schedule? Or do you want to add an extra dose of the organization to your modern life? If so, smart plugs are the way to go. You just gotta love this technology; it makes life smooth in many ways, opening up time for other activities during the day. By connecting to the appliances we have in our homes, offices, and businesses, smart plugs offer us total control and enable us to regulate their operations from any location. You can now say goodbye to the constant 'did I switch off the lights' thoughts, that often arise after you left home for work. The list below offers some of the best smart plugs currently on the market.
The Best Smart Plug
Christmas is fast approaching; a period that comes with a lot of hurdles. Take some stress out of the Christmas – let Amazon smart plug take care of your Christmas lighting. As a leading multinational technology company, Amazon, through its investments in smart home automation technology and 'certified for humans' technology initiative, is directly contributing to our comfort, safety and energy efficiency. Their smart plug is designed for non-expert use and setting it up with Alexa or on its own can be done in three simple steps – 1) Plug in the smart app to A.C outlet. 2) download Amazon Alexa app on your mobile device and add your smart plug to your device list. 3) Start to use by trying a simple voice command. Additionally, the Amazon smart plug is designed to exclusively work with Amazon Alexa to enable voice commands and control. It does not support other third-party apps and to use Alexa, your smart plug must be connected to a 2.4GHz wi-fi network and no home hub is required.
With this synchronization, you can voice-control your connected lights, fans, blender or any other attached home appliance. You also have the ability to control multiple connected outlets. You can even plug your Christmas lightings or any other home lightings into this smart plug and take total control of your lighting times. Set schedules and timer to automate and determine when to on or off the light – the same applies to other mechanical home appliances with an on/off switch. Want to save space on the second outlet of your A.C wall multi-socket? Or want use more than one plug on a dual-spaced wall outlet? The compact design of this smart plug will enable you to do this. Manufactured with a factory size of 3.2" x 1.5" x 2.2" (80 mm x 38 mm x 57 mm), Amazon smart plug is compact enough to give you the free space you desire on your A.C wall multi-socket.
Key Features:
Easy to use – designed for non-expert use (Certified for Humans)
Works exclusively with Alexa for voice control
Compact design and dimension
Remote control from any location
Specification:
Brand

Amazon

Weight

3.5 oz.
Small appliances such as light bulbs, fans, cameras, printers, radios, DVDs, or other light electrical devices can be controlled using Kasa smart plug lite. Small appliances here mean appliances that do not consume more than 10amps electricity. This smart plug can turn these appliances on/off from any chosen location; as long as they are connected to power via this smart plug, with the aid of a mobile device and a wi-fi network connection. Set up is quick and easy. In less than five minutes, this smart plug can be launched. Just connect the smart plug to a power source, download the Kasa smart app on your mobile device, follow the set-up instruction on the app, and voila…you are all set. You can also choose a custom name for your plug and individually control one smart outlet at a time.
Do you want to experience the hands-free or voice support feature of this smart plug? Download and connect to supported third-party apps such as Amazon Alexa, Google Assistant, Microsoft Cortana and more. With this app properly connected to your smart plug, you don't need to reach for your phone to switch off your connected light or appliance. Just voice the command, and it shall come to past – the Kasa smart plug lite will breathe life to your command. However, if you don't feel like reaching for your phone or not in the mood to throw voice commands, no worries. The Kasa smart app can be timed or scheduled to automatically turn on/off your connected electronics and home appliances. Its 'Away mode' feature automatically manages your connected devices at random intervals when away from home, to give the impression of your immediate presence.
Key Features:
Suitable for remote control of small electronics up to 10amps
Supports third-party control apps
Deceptive 'Away Mode' feature
Voice control feature
Specification:
Brand

TP-Link

Model

HS103P2

Weight

7.2 ounces
Kasa Smart Outdoor Plug with 2 Outlet
Outdoor lightings and appliances, most times, have switch controls located in hard-to-reach or distant areas from our literal comfort zone. This Kasa smart outdoor plug gives you an omnipresent feeling and easy control over all your outdoor lightings and appliances. So, whether it's your pump, garage lighting, home exterior, pool, front walkway, deck or porch lighting, Kasa smart outdoor plug has got you covered. Up to two individually connected outlets can be controlled at a time, at a maximum load of 15A. The app also supports device grouping for unified control.
This outdoor plug also operates with a secured 2.4GHz Wi-Fi network with a reach of up to 300ft (line of sight) and requires no separate network hub and the set up procedure is same as that of the indoor plug – connect your outdoor plug to an A.C power outlet, download the free Kasa Smart app on your mobile device, follow the set up instructions, and name your plug. Also set up voice control for this outdoor plug by connecting to supported third-party apps such as Google Assistant, Amazon Alexa, and Microsoft Cortana. With an IP64 rating and ETL certification, the Kasa smart Wi-Fi outdoor plug is guaranteed to give you relief from unexpected weather conditions and unforeseen events such as rainfall, water splash, wind dust, etc. Be assured that the appropriate quality and safety standard for this product has been met.
Key Features:
Unified and individual outlet remote-control capabilities
Works with Google Assistant, Amazon Alexa, and Microsoft Cortana – for voice control functionality
Weather-resistant – IP64 rated, ETL & FCC certified
No separate hub required – supports long Wi-Fi range
Specification:
Brand

TP-Link

Model

KP400

Weight

15.8 ounces
Kasa Smart WiFi Mini Smart Plug
The first best smart switch on our list, the TP-Link's Kasa Smart WiFi Plug Mini, offers users the opportunity to control all their electronic devices from any location and at any time; all that is needed is a smartphone or tablet. This smart electrical switch makes use of the Kasa app to help you turn your devices on or off, and also set timers and create all your schedules with ease. You can control your WiFi plug mini by voice since it is compatible with the voice assistant Amazon Alexa. The Kasa Smart plug is one of the best smart plug with energy monitoring on the market, primarily because it is an energy saving device that helps you save on your electricity bill while ensuring you come home to a well-lit home. If you have other TP-Link devices in your home, the Kasa app will help you operate them all on a single platform.
The Kasa Smart mini plug doesn't require any paid subscription or a separate hub since it works with your existing home WiFi system. With over 150,000 of their products being shipped internationally on a daily basis, TP-Link has become one of the world's leading companies responsible for the design, production and distribution of WiFi networking products. Their consumer base is broad, helping them enrages individuals from all across the globe. A truly amazing smart home device.
Key Features:
Works with Alexa Echo & Google Assistant
Net, compact design
No Hub Required
Compatible w/ Android & iOS
Specification:
Brand

TP-LINK

Model

HS105

Weight

3.52 ounces
Control via mobile app
Away mode with randomized lights
Functionality without a hub
Reported problems connecting with Alexa
No Apple HomeKit support
Limited energy reports.
Another high-performing Smart plug used by countless individuals globally is the Wemo Mini Smart Plug. Much like the TP-Link device, this smart home light switch from Wemo allows you to control all appliances and lights in your home via a wireless connection, using your home WiFi. With no hub or subscription needed, this plug makes use of a Wemo app where users can control all their devices, no matter their location. To manage your device using your phone or tablet, directly connect your Wemo Mini to an electrical outlet and connect any device of your choice to the smart plug.
The Wemo Mini features s new form factor that enables you to gain control over numerous devices, through its modern form. This form-factor from Wemo makes the stacking of mini plugs possible within the same outlet. This means you get to control different devices, whenever and wherever you choose. Besides the Wemo app, the smart plug mini device from Wemo features a voice control factor that is the best smart plug for Amazon's Alexa. It also works with Nest Thermostat to automatically turn off your lights as soon as you leave home. For more smart products, check out our guide to the best smart doorbells.
Key Features:
WiFi Enabled
Works with Alexa
Google Assistant & Apple HomeKit
Compact size
Specification:
Brand

WeMo

Model

F7C063

Weight

3.2 ounces
Away mode with randomized lights
IFTTT compatibility
Small design that doesn't block the second outlet
No web browser support
The app is a bit erratic
Reportedly buggy app
iDevices Switch – WiFi Smart Plug
Are you looking to monitor and control the devices in your home while you're on vacation? Do you need a tool that makes the scheduling of electronic devices operations easy? Then we recommend the iDevices Switch WiFi smart plug for your home. It is an energy monitoring and remote access smart plug that doesn't require a lot of skill and knowledge to set up. It is designed to keep regular tabs on the energy consumption of various devices within your home, and it also makes the control of all your electronics easy, especially when you're not at home.
The iDevices smart home outlet offers you one app for the total control of all the things you love and hold dear within your home. It is customizable to your routine, and it performs effortlessly with all HomeKit products. This is one WiFi controlled outlet that makes home connections less stressful and extremely simple. There's nothing better than being able to command Siri to turn off your home lights, or the schedule an appointed time for the turning on or off the lights in your home. The appliances within your home can be grouped into scenes or rooms which can be activated or deactivated at once. If you are looking to "smarten up" your home, check out our guide to the smart locks.
Key Features:
Energy Monitoring
No Hub Required
Works with Alexa
Customizable
Specification:
Brand

iDevices

Model

IDEV0001AND5

Weight

9.6 ounces
Control via mobile app
Ability to create custom schedules and scenes
No dependence on a hub
Dependent Connected outlets
Plug placement isn't ideal for power strips
Limited energy reports
Kasa Smart WiFi Power Strip by TP-Link
The Kasa Smart WiFi Power Strip from TP-Link is another best smart home plugs model they have ever created. With a total of six outlets, this plug can charge up to three different devices through its built-in USB ports. This big boy is well suited for environments such as the offices, business center, and even the busiest place within your home. With your Kasa Smart power strip, you can keep a close eye on correctly how much energy is consumed by the various appliances running within your home. The Kasa app goes a step further to offer you the ability to turn off all devices and appliances that are taking up too much energy.
Enjoy the Kasa quick plug and the Kasa app everywhere and at any time. Control it with your phone or opt for voice control, which enables you to use Google Assistant, Amazon Alexa, or Cortana. With this WiFi controlled plug, you can set times to turn on or off your lights collectively or individually, depending on your preference. Light up your home or turn off your dehumidifiers at the simple touch of a button, or via your voice with this beautiful wireless power switcher. We have also reviewed smart speakers so make sure to check them out!
Key Features:
6 Outlet Surge Protection
Works with Alexa Echo
Surge protection
Energy monitoring
Specification:
Brand

TP-LINK

Model

HS300

Weight

2.05 pounds
Amazon Alexa, Google Assistant, and Microsoft Cortana voice support
Compatible with IFTTT and Nest
Compact size
No Apple HomeKit support
You have limited energy reports
The app is a bit erratic
The Wemo Insight Smart plug makes the control of house appliances a smooth process. With a voice control feature that is compatible with Amazon's Alexa, this smart socket can be controlled from anywhere. The protection offered from this plug is executed in a timely, mechanical manner, as you would prefer. To have the authority you deserve over every kind of appliance at home, you must download the Wemo app after plugging in your smart plug. There's no need for a network subscription, neither do you need a hub.
The Wemo Insight plug enables its users to effectively keep tabs on their energy consumption levels by providing them with real-time energy usage reports. This means you can know how much your bathroom heater is costing you, or how much energy your teenager's room consumes daily. Another feature of this plug is its operations with Nest. Nest has two modes, the 'home' and 'away', which can be synced with your Wemo Insights plug. If you're away from home, these modes can detect your absence and regulate your appliances such that they save you energy instead of waste it. Be sure to also check our selection of the best smart kitchen gadgets for more great smart products.
Key Features:
Works with Alexa and the Google Assistant
Energy Monitoring
WiFi Enabled
Hands-Free Voice Control
Specification:
Brand

WeMo

Model

F7C071

Weight

3.84 ounces
Easy to install
Works with Alexa and IFTTT
No hub required
Doesn't track energy usage
No HomeKit support
The app is a bit erratic
Lutron P-BDG-PKG2P Caseta Bridge Kit 2 Pid Electrical Distribution Switcher
There are lots of Lutron users around the world who swear by the Lutron P-BDG-PKG2P Caseta Bridge Kit. This WiFi smart plug has been adjudged one of the best intelligent plugs ever to exist, and there are many good reasons for that. First off, the Lutron plug features a straightforward setup process, and it also offers voice control with any Alexa device. Once installed, the Lutron kit enables you to adjust your home lights with the changing seasons and even with Daylight Savings time. There is a unique Smart Away feature that helps you control the energy usage of your home when you're out on a vacation or short trip.
The Lutron smart outlets also feature a lamp dimmer that doesn't require any form of wiring. Its Geofencing feature makes it possible for all users to group their home appliances according to rooms, and turn them on or off automatically, based on your location. If any lights have been left on, the system alerts the user through several notifications. Our handy guide to the best robotic vacuum cleaners features more great products like this.
Key Features:
Hub required and included
Smart Away feature
Lamp Dimmer
Pico remote (included)
Specification:
Brand

Lutron

Model

P-BDG-PKG2P

Weight

2 pounds
Easy to set up
Voice control
Tested and recommended for use
No Apple HomeKit support
You have limited energy reports
Hive Active Plug for Smart Home
What is the Hive Active Plug? It is the best smart plugs you can ever include in your home. Don't let something as minute as your blow-dryer attempt to mess up what might become a perfect day, get the Hive Active plug for every appliance in your home, no matter how small. It offers to give you remote control of all appliances, lighting, temperature, and shade settings within your home such that, no matter where you're located around the world, your lights will go off at the right times. It is compatible with Google Home, Alexa, and IFTTT to make all its operations swift and natural.
The Hive smart plug can be used to regulate all home devices via a tablet, laptop or smartphone. You don't always need to have your phone with you since this plug works excellently with Amazon's Alexa. You only need to tell Alexa what to do, and the job is done. The Hive Active is one of the many members found within the Hive smart product family. All devices are engineered to make life easy for you, no matter where you are located. This helps save you a tremendous amount of time for other activities. Make sure you also check our guide to the best smart thermostats.
Key Features:
Indoor Smart Outlet
Works with Alexa & Google Home
Requires Hive Hub
Hive Actions
Specification:
Brand

Hive

Model

USCA9020165

Weight

4.3 ounces
Well made
Reliability
Affordable
Needs Hive hub to work
Limited compatibility
May not fit some power strips
Smart Plug Buying Guide & FAQ
Many factors need to be considered deeply before any smart plug is chosen and purchased. Knowing these critical factors makes the selection process easy and also streamlines your probable choices, given the vast range of options available in today's market.
Indoor vs Outdoor - Majority of the smart plug designs around aren't weatherproof, and as such, they cannot be used outside. Most often, white colored smart plugs are meant for indoor use. If you're in need a smart plug for your outdoor lighting and appliances, be sure to keep an eye out for black colored plugs. These feature weatherized switches and are resultantly safer for use outside your home.
Hub Requirements - When purchasing a smart plug, some manufacturers include a hub as an option. Using a hub will depend on your preference and those specifications of every manufacturer. However, if you're looking to keep various devices interconnected and also control both overhead lamps and lights together, they may be your only choice.
Wireless standard - Smart plugs are just like all other smart home gear since they help you stay connected to several wireless technologies, some examples being WiFi, ZigBee or Z-Wave. While the ZigBee and Z-Wave devices require the use of hubs, WiFi systems do not.
HomeKit support - Apple's HomeKit devices aren't compatible with all kinds of smart plugs. To know which brands allow this kind of support you will have to undertake some extra research by going through their features and specification, either on their packaging or online, on the company's website.
Voice Assistance Compatibility - Sometimes, our hands are so full of stuff, but we need to regulate one device or the other within our home. Manufacturers of smart plugs around the world have found a way around this by making most of their products compatible with voice assistants such as Amazon's Alexa, Google Assistant, Amazon Echo, and even Apple's Siri, even though she's a tough helper to find. The voice assistants enable users to make use of their voices to help turn on or off sockets within the home.
Power Limitations - Smart plugs are designed with just a few hundred watts of energy, meant to enable them to work on their own. This means nothing else can be plugged into a smart plug.
Number of Plugs - The construction of smart plugs must be considered before you make your decision. Ensure that your selection will not limit its utility by covering up both wall sockets, even though it a single plug design. You may opt for smart power strips instead, devices that offer multiple smart plugs in a single device.
Grounded vs Ungrounded - It is vital that you study all features of the smart plug you want to purchase, to be certain it provides all that you're searching for. Some smart plugs offer two-prong, ungrounded power, and these options aren't meant to be used with heavy machinery. There are other options, however, that offer users a three-prong fully grounded electricity device. Knowing all features of a product will help you know which model or brand to opt for.
Energy Monitoring Features - Not all smart plugs can monitor the energy usage of your home appliances. To find one that does, the study of all features and specifications is critical.
Integrated Dimming - The presence of an on-board dimmer switch on your smart plug will enable you to turn any lamp into a dimmable appliance. In addition to app-based control, these switches are made of hardware buttons that make the direct use of the switch for dimming possible.
Sources:
Nest Learning Thermostat - Wikipedia
Google Assistant - Wikipedia
Cortana - Wikipedia
Sign Up Now
GET THE VERY BEST OF GEARHUNGRY STRAIGHT TO YOUR INBOX