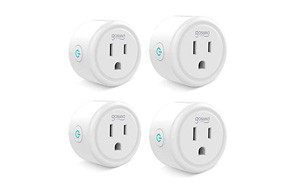 Gosund Smart Plug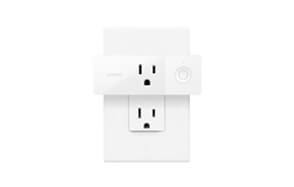 Wemo Mini Smart Plug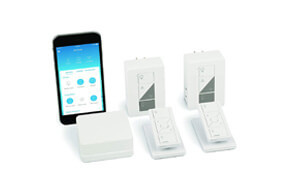 Lutron Electrical Distribution Switcher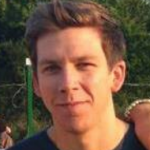 Are you looking to add less chaos into your already hectic schedule? Or do you want to add an extra dose of the organization to your modern life? If so, smart plugs are the way to go. You just gotta love this technology; it makes life smooth in many ways, opening up time for other activities during the day. By connecting to the appliances we have in our homes, offices, and businesses, smart plugs offer us total control and enable us to regulate their operations from any location. You can now say goodbye to the constant 'did I switch off the lights' thoughts, that often arise after you left home for work. The list below offers some of the best smart plugs currently on the market.
The Best Smart Plug
Smart Plug Buying Guide & FAQ
Many factors need to be considered deeply before any smart plug is chosen and purchased. Knowing these critical factors makes the selection process easy and also streamlines your probable choices, given the vast range of options available in today's market.
Indoor vs Outdoor - Majority of the smart plug designs around aren't weatherproof, and as such, they cannot be used outside. Most often, white colored smart plugs are meant for indoor use. If you're in need a smart plug for your outdoor lighting and appliances, be sure to keep an eye out for black colored plugs. These feature weatherized switches and are resultantly safer for use outside your home.
Hub Requirements - When purchasing a smart plug, some manufacturers include a hub as an option. Using a hub will depend on your preference and those specifications of every manufacturer. However, if you're looking to keep various devices interconnected and also control both overhead lamps and lights together, they may be your only choice.
Wireless standard - Smart plugs are just like all other smart home gear since they help you stay connected to several wireless technologies, some examples being WiFi, ZigBee or Z-Wave. While the ZigBee and Z-Wave devices require the use of hubs, WiFi systems do not.
HomeKit support - Apple's HomeKit devices aren't compatible with all kinds of smart plugs. To know which brands allow this kind of support you will have to undertake some extra research by going through their features and specification, either on their packaging or online, on the company's website.
Voice Assistance Compatibility - Sometimes, our hands are so full of stuff, but we need to regulate one device or the other within our home. Manufacturers of smart plugs around the world have found a way around this by making most of their products compatible with voice assistants such as Amazon's Alexa, Google Assistant, Amazon Echo, and even Apple's Siri, even though she's a tough helper to find. The voice assistants enable users to make use of their voices to help turn on or off sockets within the home.
Power Limitations - Smart plugs are designed with just a few hundred watts of energy, meant to enable them to work on their own. This means nothing else can be plugged into a smart plug.
Number of Plugs - The construction of smart plugs must be considered before you make your decision. Ensure that your selection will not limit its utility by covering up both wall sockets, even though it a single plug design. You may opt for smart power strips instead, devices that offer multiple smart plugs in a single device.
Grounded vs Ungrounded - It is vital that you study all features of the smart plug you want to purchase, to be certain it provides all that you're searching for. Some smart plugs offer two-prong, ungrounded power, and these options aren't meant to be used with heavy machinery. There are other options, however, that offer users a three-prong fully grounded electricity device. Knowing all features of a product will help you know which model or brand to opt for.
Energy Monitoring Features - Not all smart plugs can monitor the energy usage of your home appliances. To find one that does, the study of all features and specifications is critical.
Integrated Dimming - The presence of an on-board dimmer switch on your smart plug will enable you to turn any lamp into a dimmable appliance. In addition to app-based control, these switches are made of hardware buttons that make the direct use of the switch for dimming possible.
Sources:
Nest Learning Thermostat - Wikipedia
Google Assistant - Wikipedia
Cortana - Wikipedia