Best Forgiving Drivers In 2022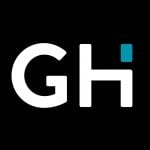 This product guide was written by GearHungry Staff
Last Updated
May 10, 2019
GearHungry Staff
GearHungry Staff posts are a compilation of work by various members of our editorial team. We update old articles regularly to provide you the most current information. You can learn more about our staff
here
.
GearHungry may earn a small commission from affiliate links in this article.
Learn more
Golf is one of those games you either love or hate. It's a classic game that has been around for centuries, in one form or another. Golf the way we know it today is a serious competition that has produced some golfing legends. Even at an amateur level, there is no denying the popularity enjoyed by this great game.
It's easy to think that golf is an easy game. Hit the ball as close to each of the 18 holes as possible. Or better yet, go for the Holy Grail of golf and sink a "Hole In One". Simple enough in theory, but in practice, this concept is not as easy as it looks. Golf takes a considerable amount of practice and skills. Having the right set of golf clubs is also a plus and choosing the right club to tee off with can get you relatively close to the pin so you can stay under par.
You've got your bag of clubs and you're at your local golf club. You're ready to spend the morning playing golf with your best buddy so you reach for your trusted driver. Have you ever just grabbed the "big dog" from your golf bag and teed off with a bang? It's a great feeling watching the golf ball sail towards the fairway.  On the flip side is the dreaded shank. Yep, you swing hard and your ball goes sideways or at an angle that makes you look like you're playing blindfolded. One of two things happens when you're shanking the ball. You're using the wrong driver, or you simply hit the ball with the edge face or heel.
Fortunately, technology has kept up with the advances of playing golf and many of the big names in golf have worked with manufacturers to perfect their equipment. Research and development have gone into selecting the right materials to use and the weight, shape and angle of the driver's head. All of this has come about with the intention of giving golfers the winning edge. That's where a forgiving driver can be your best friend on the golf course. The best forgiving drivers will have you hitting longer and more accurate shots and with a little practice, you'll be playing like a pro in no time.
The Best Forgiving Driver
TaylorMade Men's R15 460 Forgiving Driver




Make that first shot at tee off count with this TaylorMade Men's R15 460 Driver. The first thing you'll love is how it feels in your hands. This is a very forgiving driver that will help you reduce the spin when you take your shots. It will also increase the sweet spot on your golf club so you can hit the ball more accurately every time.
This driver also has an adjustable loft sleeve so you can customize your launch conditions and you'll find it also has a lower center of gravity that shifts forward just enough to launch the ball a little bit higher and with a lot less spin. The New Front Track system functions like a speed pocket to further reduce the spin. You can also split the weight in the head for maximum stability. This is a forgiving driver that offers you advanced technology you can feel and rely on with every shot. Turn a mediocre day of golf into one you and your competitors won't forget.
Key Features:
460cc head Low-forward CG for low spin
Front Track system reduces spin
Sliding split weighted heel
4 degree loft sleeve to dial launch conditions
Fujikura Speeder 57 Evolution shaft
Lamkin UTX Grip
Specification:
Brand

TaylorMade

Model

N1146707

Weight

2.5 pounds
Superior performance driver
Reduced spin and increases size of sweet spot
Weight can be adjusted
Does not come with head cover or adjustment tool
May feel a little stiff
Cobra Men's Fly Z Forgiving Driver

Launch your golf ball towards the fairway with more speed, height and accuracy with this Cobra Men's Fly Z Driver. Even as a beginner you'll give yourself a professional edge thanks to the MyFly8 adjustability which gives you the option of adjusting the driver to suit your game and make adjustments as your playing style improves and changes. This driver has a large head that gives you a strong and stable shot with an increased sweet spot, even in windy conditions. SmartPad technology allows you to strike at an optimal angle at the point of contact regardless of the loft setting.
As drivers go, this one allows you to hit with very little effort and still get off a really good shot making it perfect for mid-handicap players who are eager to improve their game. This also makes a perfect golf gift for your loved ones.
Key Features:
Speed Channel Face
Crown Zone Weighting Technology
Forged E9 Zone Face Structure
Wide variety of lofts thru MyFly8 adjustability
SmartPad Technology
Specification:
Brand

Cobra

Model

FLY-Z BLK DRV GPH STIFF #1 RH

Weight

1 pounds
Great driver for mid-handicap players
MyFly8 adjustability means you can change your club as you adjust your style of play
TaylorMade Men's M2 460cc Forgiving Driver




Hit the ball straighter and longer with a massive sweet spot. This TaylorMade Men's M2 460cc Driver packs a lot of punch and gets the golf ball close to the pin with mind-blowing accuracy from the very first time you swing.
The crown is made from different materials and you can adjust the loft to suit your swinging style. Once you shift the weight, you'll find you have a bigger and better sweet spot with increased inertia that will give you lots of control and distance. This is a driver that will feel natural in your hands thanks to the Golf pride Tour velvet grip and have you hitting the courses more often.
Key Features:
Massive sweet spot
Inverted core technology
Loft Adjustability
Fujikura Pro 50
Golf pride Tour velvet grip
Specification:
Brand

TaylorMade

Model

N1189707

Weight

1.1 pounds
Huge sweet spot
Great for players of all skill levels
Exceptional distance and forgiveness
High club speed may affect the integrity of the head
Callaway Big Bertha Alpha 815 Golf Driver




Get the maximum distance out of your shots with a Callaway Men's Big Bertha Alpha 815 Double Black Diamond Golf Driver. You will get all the distance you need, and then some, but with an extremely low spin. It is lighter in weight in the face which results in a lower center of gravity and the crown of the driver has been modified to fit a larger gravity core without changing the loft or face angles.
The driver's head is a little more compact with a deeper face with an angle and crown shape that is easier when you need to keep your eye on the ball before you strike. There are 8 ways you can adjust your loft so you can easily customize it to your game and swinging style. If you're aspiring to join the elite players on the tour, this is the driver that will level out the playing field for you. Make sure you also checkour guide to the best golf bags.
Key Features:
RMOTO distance technology
Multi-material construction
Patented 3D CG adjustment
Tour premium shafts and head design
OptiFit Technology
Specification:
Brand

Callaway

Model

WD RH BB ALPHA 815 DD 9.0 GR REG

Weight

1.5 pounds
Gravity core allows for adjustment to the center of gravity
Better distance technology
Leather head cover included
Stiffer than many other forgiving drivers
Frequent adjustments during game can be tedious
Cleveland Golf Men's Launcher HB Driver
Some golfers simply don't like a forgiving driver with too many bells and whistles. They just want a simple driver they can take out of their golf bag and swing. If this is you, then you need a driver like this Cleveland Golf Men's Launcher HB Driver.
This driver will have you sending the ball towards the green in no time as it has been designed to launch the ball higher in a nice straight line for amazing accuracy. The unique Flex Fins distribute the energy to the cup face for an amazing powered shot. Leave all the technology aside and get out there and play with renewed enthusiasm. Cleveland have taken care of the research and technology so you can have a great, dependable driver. Don't forget to also check our guide to the best golf putters.
Key Features:
HiBore Crown
460cc Titanium Head
Lightweight, bonded hosel
New launcher cup-face
Lofts: 9, 10.5, 12 degrees
Unique flex-fins
Specification:
Brand

Cleveland Golf

Model

10255412

Weight

12 ounces
Designed to launch high and hit straight
Head Cover included
Excellent performance driver
May not be a hit with strong golfers
Forgiving Driver Buying Guide
Benefits Of Playing With A Forgiving Driver
Back in the day before golf become such an international powerhouse in the sporting world, golf clubs had relatively small faces so hitting the ball with accuracy was a real challenge. Players literally had to perfect that first swing or the ball would be shanking all over the place.

In comes the Big Dog of the golf bag – The Driver. The larger face made it considerably easier to hit the ball on the first swing thanks to the larger sweet spots. Technological advances now play on the driver's ability to hit the ball using the principles of the center of gravity and with the adjustable lofts, players are now hitting at greater distances and in nice straight lines.
Playing with a driver at tee off definitely has its advantages. Some of these advantages include;
No Need To Take Aim  - The increased size of the club's head means even total beginners have improved chances to hit the ball. With advances in technology, the sweet spot has become a lot bigger so the ball is almost impossible to miss. Even if you don't hit the ball with the direct center of the head, you can still send you ball sailing over the fairway.
Send The Ball Further – Most modern drivers are strong, yet lightweight materials so when your club makes contact with the ball, you can really send it flying over longer distances than previously used clubs. Even if you don't have a very strong swing, the technology incorporated into the drivers are more forgiving and will do a lot of the work for you.
Increased Control And Accuracy –With today's drivers you have the ability to shift the gravity weights so that you can send you ball in any direction you choose. You can make adjustments as needed to change the flight path of the ball and this increased control and accuracy makes for a better game that will impress your friends and competitors alike.
Confidence – Part of the success of playing a good game of golf is confidence. Because forgiving drivers take away a lot of the guesswork, you won't be second guessing yourself every time you need to send the ball down the fairway. You can just step up to the tee and swing. When you feel that free and confident your game will improve and you'll enjoy the game a lot more.
Simple Economics – Most beginner golfers will go out and buy a complete set of golf clubs because they still haven't learned the fine points of how each club performs. After a while, they'll get a bigger better set to improve their game when in reality, they probably only needed to replace one or two clubs. By adding a good quality, technologically advanced forgiving driver to the bag, even beginners can play a better game without forking out loads of cash unnecessarily.

How To Tee Off With A Forgiving Driver
Okay, we all know that a good golfer needs to do a lot more than just hit the long ball from the tee. The short game is every bit as important as the long game but it doesn't hurt to be able to slam the ball over a longer distance and get as close to the pin as you possibly can. The driver is without a doubt the bad boy of your golf bag and when wielded correctly can really send your ball flying. Setting your ball on the tee is also important. As with all sports, preparation is the key. Keep in mind that a driver doesn't just have a larger and heavier head. The shaft is usually longer than those of the other clubs in your bag and this makes the perfect swing a little difficult to control.
Position yourself so that you can comfortably angle the head of the driver in front of the ball. Grip your driver a few inches from the top of the shaft for better control. Take a few slow "practice" swings first, without actually hitting the ball. Remember, if you make contact with the ball, it counts as a shot even if that wasn't your intention. The point of the practice is to see how the sweet spot will connect with the ball. Once you are confident you will make contact, extend your backswing and let it rip, or as some golfers like to say, "Let the big dog eat".
How To Care For Your Driver And Other Clubs
Even if you didn't break the bank to buy your forgiving driver and other golf clubs, you still need to take care of them, particularly if you plan on playing with the same clubs for many years. Like all good quality sporting equipment, a little bit of care and attention will keep them in good condition for many years. Golf clubs and drivers that have been well cared for are often handed down to younger generations. Follow these tips on how to care for your driver and you'll be playing with the same driver well into your golden years.
Store your clubs properly – You may be tempted to keep your bag of clubs in the trunk of your car so you can hit the course any time you have a few spare hours. Please don't. Parts of your clubs are held together with glue. Extreme heat can cause the glue to separate.
Dry Your Clubs – A little bit of rain shouldn't stop you from playing a round of golf. Just make sure you dry them off before you return them to the bag. Sure, they may be made from great materials, but a lot of metals rust so never put wet clubs in your bag. You should also have a towel handy to wipe of any mud or gunk from divots.

Use Head Covers – Even in a good golf bag, your clubs are going to be knocking against each other. Protect the heads of your drivers and clubs with head covers. Why risk bumps and dents when you don't need to?
Keep Your Clubs Clean – You may not need to clean your clubs after every round of golf, but you should clean them with some regularity. Dirt, grime and sweat can accumulate on the shafts, heads and grips and deteriorate the materials over time. All it takes is a damp cloth and mild detergent, followed by a wipe down with a clean damp cloth to remove any residue.
Do A Visual Inspection – This is something you should do when you're cleaning your clubs. Check for scratches, dents or fraying grips. Address any problems as soon as you see them. The shafts are often the first areas to show signs of overuse and abuse so if they show any signs of being damaged, you may need to have them replaced.
Sign Up Now
GET THE VERY BEST OF GEARHUNGRY STRAIGHT TO YOUR INBOX