Best Water Filter Pitchers in 2021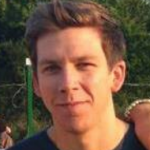 This product guide was written by Jordan Carter
Published
October 22, 2018
Support us! GearHungry may earn a small commission from affiliate links in this article.
Learn more
If you are after a quality water filtration system for your home, only the best water filter pitcher will do. However, before you start shopping, it's worth noting exactly what are you looking to remove from your water. Because this will determine the kind of water filter you need. It may be a lousy odor, a weird taste or scary contaminants. No matter what you're looking to say goodbye to, in this article, we will take you closer to the top water filters on the market, along with their advantages and disadvantages, as well as how best they can help you and your household.
The Best Water Filter Pitcher
Water Filter Pitcher FAQ
Q: What is a Water filter pitcher?
A: Water pitchers are full functioning and self-contained water filters that have the sole aim of producing water that is clean, clear and safe for drinking. Depending on their model and manufacturer, most water filter pitchers feature a water container that can hold various volumes of water for your consumption. The typical anatomy of a water filter comprises of a lid, a container with varying capacities and one or two screens.
Due to their easy-to-use approach in combination with their level of portability, water pitchers that have the ability to filter your water have become one of the leading water treatment system options around the world.

Q: How does a water filter pitcher work?
A: The operation of water filter pitchers is straightforward. They use either a cartridge or carbon filter to prevent contaminants from flowing in the water. When water is poured into your pitcher, it moves through the screen first, where the removal of pollutants and chemicals take place. As water is filtered, it seeps through the filter and into the primary container for your consumption. A bypass system aids in the pouring of water into your favorite glass such that there is no backflow of water into the filter as it finds its way out.
Carbon filters are mostly made from coal, coconut shells, lignite, petroleum pitch or wood, and processes known as physical and chemical activation help in the production of activated carbon. The activated carbon uses adsorption, a natural phenomenon to purify water.
Cartridge filters are more advanced in comparison to carbon filters, and they are made of a combination of activated carbon and many other technologies. These filters take your water through many stages of filtration before it's made available for use. Filtration is usually done with the use of ion exchange resins, activated carbon, mineral balls, and tourmaline.
Q: What are the benefits of water filter pitchers?
A: There are many reasons why having a water filter pitcher in your home is essential. First and foremost, having these pitchers in your home ensures that you're provided a daily supply of healthier, purer water. Believe it or not, the water you fetch from your tap into your glass isn't as clean as you think it is.
Water is transported through many channels until it finally reaches your taps. The pipes used are more often than not, an old connection of piping systems. Traveling through such ancient pipes can take a toll on the water that has been treated at your municipal water treatment facility. Pipes hold onto a lot of debris and chemicals, and these substances can find their way into your water. Examples of contaminants found in water are fungi, heavy metals, microorganisms, and bacteria.
When water is placed into a filter pitcher, it is treated in approximately 30 to 60 minutes, and all harmful contaminants are removed. This makes water filter pitchers a cost-effective solution to contaminated water.
Using pitchers that filter your water offer you many benefits, especially regarding your health. for instance, they take away chlorine in water, which is harmful to us as humans and has also been linked to various illnesses. The removal of lead also reduces the risk at which we fall victim to lead ingestion and poisoning. With a pitcher in your home, your consumption of plastic bottled water will, and this is an awesome thing because in some cases, the plastic used can be toxic to our health.
Q: How long do the filters last on water filter pitchers?
A: The period before a filter change is mostly dependent on the manufacturer and also how the filter is used regarding how contaminated your water will be. Changing a water filter is made easier by manufacturers, as they ensure that each kit contains a manual that is easy to read and follow. The more contaminants found in your water, the faster your filters will clog up, and the more regular your filter changing will be. Most often, changing of filters must be done every two to three months, and typically takes up to ten minutes. The process may vary from brands to brand models, but a general overview is provided below for you to follow;
Fill a container with cold water
Soak your new filter by submerging it entirely in the water for ten to fifteen minutes.
Drain out all water from the new filter when its time, and place it into your pitcher.
Activate the carbon filter by filling your pitcher with water and pouring it away up to three times. You now have a new screen for your daily use.

Q: How do I know when to change the filter on my pitcher?
A: Keeping a calendar or setting a reminder two to three months after you install a new filter is the easiest most economical way of knowing when your screen needs a change. A calendar being more physical and virtual is the best thing to keep you continuously reminded. If the taste of your water changes, or your water drains slower than usual, you are allowed to change your water filter.
Q: Do water filter pitchers remove chloride and minerals?
A: Yes. Many water filter pitchers are designed and produced to remove all traces and amounts of chlorine, heavy metals and toxic minerals from water.
Carbon filters can block chemicals and debris chemically or physically. They also remove chlorine and trihalomethane compounds effectively. Cartridge filters also do away with harmful chemicals and chlorine, and many other contaminants, depending on what their specific technologies choose to target.
Q: What does BPA free mean?
A: Many water filter pitcher makers ensure that their products are made out of BPA-free materials, and it's for a good reason. Any material identified as a BPA-free material is a 'green' plastic material that doesn't have any components in it that can seep into your water thus polluting it. BPA-free products are environmentally friendly products that don't harm everything found in the environment, even humans.
Sources:
Water Pollution - Wikipedia
Water Clustering - Wikipedia
The best!
Gear, gadgets & stuff for men
Straight to your inbox