Best Water Filter Pitchers in 2022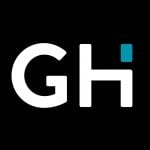 This product guide was written by GearHungry Staff
Last Updated
October 22, 2018
GearHungry Staff
GearHungry Staff posts are a compilation of work by various members of our editorial team. We update old articles regularly to provide you the most current information. You can learn more about our staff
here
.
GearHungry may earn a small commission from affiliate links in this article.
Learn more
If you are after a quality water filtration system for your home, only the best water filter pitcher will do. However, before you start shopping, it's worth noting exactly what are you looking to remove from your water. Because this will determine the kind of water filter you need. It may be a lousy odor, a weird taste or scary contaminants. No matter what you're looking to say goodbye to, in this article, we will take you closer to the top water filters on the market, along with their advantages and disadvantages, as well as how best they can help you and your household.
The Best Water Filter Pitcher
Brita Small 5 Cup Water Filter Pitcher
This is not your average water filter. The Brita Small Filter Pitcher is one that is designed to make use of proven water filtration technology through its particular filter cartridge. All Brita filters have been tried and tested by many around the world, who promises that the filter truly makes your water taste better.
When water is full of many pollutants, it can affect the health of the drinker adversely over time. So tasty water is not the only requirement for a filter, which is why Brita filters are manufactured not only to increase the overall taste of your water but to also do away with impurities such as mercury. Each pitcher filter from Brita comes with many exciting features and is extremely easy to use, making it one of the most loved brands on the market.
A single Brita pitcher is made of clear plastic and sized for a perfect fit into tight or narrow places. Reduce waste with this magnificent pitcher, as a single portable water filter can replace 300 standard sized water bottles. For optimal performance, you must change your Brita filter after every 40 gallons, which is approximately equivalent to 2 months of use for every household. You can also engage an electronic filter indicator to track your filter and when it needs to be changed.
Brita pitchers are reasonably priced for their size, and they fit comfortably into any refrigerator. This might just be the best you may ever come across when it comes to reliable filtration systems.
Key Features:
DIY installation
No pre-soak and no black flecks
BPA-free
40-gallon filter life
Specification:
Brand

Brita

Model

1.00603E+13

Weight

2.75 pounds
Simple and easy installation
Easy to carry
Consists of BPA-Free Brita Filter
Not worked with stream pitcher
Not certified to eliminate cysts
Limited capacity
Waterdrop Extream Water Filter Pitcher Wooden Handle
Water optimization may seem trivial to many, but to Waterdrop, this concept has driven their company for years on end and has helped them make their mark amongst the worlds recognized professional water filtration brands. The Waterdrop Extream Filter Pitcher works around many questions that ultimately help them shape what we know as a customer related chain of products. They understand that all customers are different; thus, they provide various solutions to the many different problems every consumer will encounter.
Water found in most countries around the world are rich in chlorine, a chemical that can make water unsafe for drinking, bathing or even cleaning vegetables. The same water often contains many contaminants that can affect the health of people. Waterdrop provides versatile products that ensure that water in households are filtered safely, no matter where the water is to be used. Some examples of their products include the Faucet Water Filtration System, Pitcher Water Filtration System, and many more. The rate at which your household consumes expensive plastic bottled water will reduce drastically with the use of Waterdrop filters, as they give you instant access to clean water from your pitcher or tap at any time of the day.
Apart from providing our households with water, Waterdrop gives back to society. This is because they believe that one of our fundamental human rights is access to clean drinking water. Many schools in Africa have been given access to potable drinking water thanks to a partnership between Waterdrop and the Water Project. One child is given a day's supply of clean water with every filter purchased, and so far, many students and their families have been beneficiaries of this great cause.
Key Features:
Uses BPA free, shatter-proof Tritan material
200 gallons' longer filter life
Helpful electronic filter indicator
Japanese ACF
Specification:
Brand

Waterdrop

Model

WD-PT-04C

Weight

2.57 pounds
Ultimate adsorption capacity
10 cups' high capacity
Comfortable wooden handle
Comes in only one size
Doesn't work for highly contaminated water.
Nakii Long-Lasting Water Filter
Take your water seriously just as Nakii does by getting the Nakii Long-Lasting Water Filter. Your family deserves to have healthy water every day, which is why Nakii has come up with a filter that cleanses and refreshes water, giving it an added pleasant taste. A single screen is designed by professionals to effectively reduce up to 97% of rust, chlorine, lead, sediments and other suspended particles to provide consumers with healthy, crystal clear water that has no bad odor. The filter goes a step further to eliminate water hardness and the presence of limescale, giving it that splendid taste you've always imagined.
All filters from Nakii are sleek in design and fit snugly on most mini fridge doors. You can refill your pitcher with ease by using our easy-to-fill lid design that doesn't require you to remove the entire cover. Pour your glass of water with no spills or leaks, every time. Nakii takes your water very seriously, which is why they have developed an advanced water pitcher who is also reusable, to be used alongside the Nakii filter. To adsorb all contaminants identified in your water, the Nakii manufacturer made use of Japan developed activated carbon filters, which have been proven to be up to 12 times better than regular carbon filters. 
The Nakii promise for all products created is to provide 1.3 liters of fresh, clean and delicious water in one minute! Their guarantee also promises that there'll be no specks in your glass after you pour yourself some water. The Nakii filter was developed initially for medical and military use, which is why it cleanses water at a higher and better rate than many filters available on the market.
Key Features:
1.8 Litres capacity
Activated Carbon Fibre (ACF) Technology
Clean water within one minute
The mechanical indicator tracks filter use
Specification:
Brand

Nakii

Model

NFP-100

Weight

1.85 pounds
10-12 times adsorption material
Cheap annual maintenance
Long filter lifespan: 150 gallons.
No certification
Only one size available
Not suitable for highly contaminated water.
EHM ULTRA Premium Alkaline Water Pitcher
Life as we know it has experienced many changes over the years, making us more comfortable. The quality of our water can also be improved using this same technology. The EHM ULTRA Premium Alkaline Water Pitcher is a 21st-century creation that has been tested and mastered to satisfy the needs of many consumers. This pitcher was created together with alkaline water by EHM ULTRA to improve the overall health of people by providing them with naturally fresh, delicious tasting water.
For four consecutive years, this high capacity water pitcher has been awarded the Best Alkaline Mineral Water Pitcher, and this cements the fact that it is the absolute best. This water ionizer pitcher uses micro-clustering (or water clustering) and water molecule reduction to produce easily absorbable alkaline water. Research has found that salty water hydrates our bodies at a faster rate, and is more effective in nourishing our system. If this alkaline water is filtered and ionized, the number of toxins and radicals are minimized mainly, making this water an excellent antioxidant which boosts your immune system and increases your energy levels.
Each EHM water pitcher uses a 6-stage specially formulated filter that does away with all heavy metals, chlorine and all other contaminants identified in your water. This particular filter then adjusts the pH of the water, placing it between a fundamental value ranging from 8.5 to 10, depending on the water's source. The reduction of the water pH makes it the best filter for people involved in sports such as athletes and fitness people, and even individuals who are recovering from any form of injury. You'll be shocked to realize how different alkaline water tastes from your normal water from the insulated water bottles.
Key Features:
Ionizer with an activated carbon filter
Composite 6 stage filter cartridge
Filtration capacity of 2l
Voted Best of Its Kind 2014-2018
Specification:
Brand

EHM

Weight

2.2 pounds
Technological edge over the competition
Increased pH levels
Economical bulk filter sale
Minor design
Clogged Cartridge
Filter replacement indicator absent
Brita Large 10 Cup Water Filter Pitcher
Brita is a brand well known around the world, mainly for the manufacturing of highly efficient filter cartridges. The Brita Large Water Filter Pitcher is a BPA free entity that promotes the drinking of great tasting water that is also healthy for you. Their filters have certification from professionals who assure all consumers of the filter's ability to decrease cadmium, copper and mercury impurities found in water. These minerals can damage your body internally and cause havoc to your body in the long run. After a cleanse, the Brita filter cuts the odor of chlorine present in water which improves its taste.
Ergonomically, the Brita filter pitcher is easy to use, and fits into the hand, making it a joy to pour with. The pitcher is designed with an electronic filter indicator that signals you when it's time for a filter change, and also features a flip-top lid that enables easy refilling. Typically, the Brita large pitcher comes with one filter, which consumers are advised to change after about two months, an equivalent of up to 40 gallons of water. Our handy guide to the best electric water coolers features more great products like this.
Key Features:
BPA free Brita 10 cup grand water pitcher with one filter
Reduces chlorine taste
Healthier tap water
Care and Cleaning: Hand wash
Specification:
Brand

Brita

Model

35940

Weight

2.88 pounds
Thorough filtering
Simple, sleek design
Lightweight than competition
Faulty lid feature
Difficult cleaning of the interior
Not resistant to cracks
Clearly Filtered Water Pitcher with Lifetime Warranty
What's present in your drinking water and what you want gone from it will determine the kind of water filter you need for your home. The Clearly Filtered Water Pitcher is a high quality and high capacity filter that lasts 2.5 times longer than filters such as the Brita, even though it produces up to 100 gallons of water per filter. Concerning its lifespan, it promises customers maximum lifetime savings, and it's been proven to last 3.3 times longer than ZeroWater manufactured screens.
The Clearly filtered water pitcher is an EPA accredited filter that has exceeded the contaminant reduction standards of NSF. This filter eradicates up to 230 chemicals, toxins and contaminants, some of which include mercury, pesticides, lead, fluoride, chlorine, and pharmaceuticals. This process of removal ensures that all members of your family are kept safe from harm and are provided with only the healthiest water on earth. Designed and built in the USA, the Clearly Filtered water filter is a non-leaching product that can be recycled and has been accepted as an FDA product made with medical grade materials. In the event of a breakage, these filters come with a lifetime guarantee, coupled with excellent customer support to keep you coming back for more. Replace your broken pitcher whenever you encounter a problem or give it to someone as a great Christmas gift, and enjoy clean water which is safe to drink. 
Key Features:
Pitcher and filter built in the USA
Lifetime Guarantee
Remove over 230 chemicals
100% recyclable
Specification:
Brand

Clearly Filtered

Weight

3 pounds
High-quality filtration
Easy to fill
Lifetime warranty
Low filter lifespan
High cost
Limited capacity
ZeroWater ZP-006-4 6 Cup Pitcher with Free Water Quality Meter
With the ZeroWater Water Filter Pitcher in your fridge, you know that you and your family have a constant supply of pure tasting water that is also clean and BPA free. Since they know how important it is to drink more water every day, they bring consumers water that is safe for drinking, ZeroWater employs a five-stage filtration process, unlike many water filters found on the market. Also, these filters use Ion Exchange Technology, as proposed to the carbon filters used by many other filter making brands. This technology removes up to 99.6% of all dissolved solids, heavy metals such as lead, twice more than the leading filter brand.
From pitchers to portable filters for use on the go, to bottle filtration systems, there is something for everyone when it comes to ZeroWater products that provide clean water to you no matter where you're located. The great thing about ZeroWater filters is their compatibility with other water pitcher brands, making a switch easy and less costly. 
Key Features:
5-stage filtration
6-cup filtering pitcher
compatible with other brands
BPA-Free
Specification:
Brand

ZeroWater

Model

ZP-006-4

Weight

2.25 pounds
Simple to use
Environmentally friendly
recyclable
Slightly acidic water
Leakages can occur
No trace mineral leftovers; supplements are needed
Water Filter Pitcher FAQ
Q: What is a water filter pitcher?
A: Water pitchers are full functioning and self-contained water filters that have the sole aim of producing water that is clean, clear and safe for drinking. Depending on their model and manufacturer, most water filter pitchers feature a water container that can hold various volumes of water for your consumption. The typical anatomy of a water filter comprises of a lid, a container with varying capacities and one or two screens.
Due to their easy-to-use approach in combination with their level of portability, water pitchers that have the ability to filter your water have become one of the leading water treatment system options around the world.
Q: How does a water filter pitcher work?
A: The operation of water filter pitchers is straightforward. They use either a cartridge or carbon filter to prevent contaminants from flowing in the water. When water is poured into your pitcher, it moves through the screen first, where the removal of pollutants and chemicals take place. As water is filtered, it seeps through the filter and into the primary container for your consumption. A bypass system aids in the pouring of water into your favorite glass such that there is no backflow of water into the filter as it finds its way out.
Carbon filters are mostly made from coal, coconut shells, lignite, petroleum pitch or wood, and processes known as physical and chemical activation help in the production of activated carbon. The activated carbon uses adsorption, a natural phenomenon to purify water.
Cartridge filters are more advanced in comparison to carbon filters, and they are made of a combination of activated carbon and many other technologies. These filters take your water through many stages of filtration before it's made available for use. Filtration is usually done with the use of ion exchange resins, activated carbon, mineral balls, and tourmaline.
Q: What are the benefits of water filter pitchers?
A: There are many reasons why having a water filter pitcher in your home is essential. First and foremost, having these pitchers in your home ensures that you're provided a daily supply of healthier, purer water. Believe it or not, the water you fetch from your tap into your glass isn't as clean as you think it is.
Water is transported through many channels until it finally reaches your taps. The pipes used are more often than not, an old connection of piping systems. Traveling through such ancient pipes can take a toll on the water that has been treated at your municipal water treatment facility. Pipes hold onto a lot of debris and chemicals, and these substances can find their way into your water. Examples of contaminants found in water are fungi, heavy metals, microorganisms, and bacteria.
When water is placed into a filter pitcher, it is treated in approximately 30 to 60 minutes, and all harmful contaminants are removed. This makes water filter pitchers a cost-effective solution to contaminated water.
Using pitchers that filter your water offer you many benefits, especially regarding your health. for instance, they take away chlorine in water, which is harmful to us as humans and has also been linked to various illnesses. The removal of lead also reduces the risk at which we fall victim to lead ingestion and poisoning. With a pitcher in your home, your consumption of plastic bottled water will, and this is an awesome thing because in some cases, the plastic used can be toxic to our health.
Q: How long do the filters last on water filter pitchers?
A: The period before a filter change is mostly dependent on the manufacturer and also how the filter is used regarding how contaminated your water will be. Changing a water filter is made easier by manufacturers, as they ensure that each kit contains a manual that is easy to read and follow. The more contaminants found in your water, the faster your filters will clog up, and the more regular your filter changing will be. Most often, changing of filters must be done every two to three months, and typically takes up to ten minutes. The process may vary from brands to brand models, but a general overview is provided below for you to follow;
Fill a container with cold water
Soak your new filter by submerging it entirely in the water for ten to fifteen minutes.
Drain out all water from the new filter when its time, and place it into your pitcher.
Activate the carbon filter by filling your pitcher with water and pouring it away up to three times. You now have a new screen for your daily use.
Q: How do I know when to change the filter on my pitcher?
A: Keeping a calendar or setting a reminder two to three months after you install a new filter is the easiest most economical way of knowing when your screen needs a change. A calendar being more physical and virtual is the best thing to keep you continuously reminded. If the taste of your water changes, or your water drains slower than usual, you are allowed to change your water filter.
Q: Do water filter pitchers remove chloride and minerals?
A: Yes. Many water filter pitchers are designed and produced to remove all traces and amounts of chlorine, heavy metals and toxic minerals from water.
Carbon filters can block chemicals and debris chemically or physically. They also remove chlorine and trihalomethane compounds effectively. Cartridge filters also do away with harmful chemicals and chlorine, and many other contaminants, depending on what their specific technologies choose to target.
Q: What does BPA free mean?
A: Many water filter pitcher makers ensure that their products are made out of BPA-free materials, and it's for a good reason. Any material identified as a BPA-free material is a 'green' plastic material that doesn't have any components in it that can seep into your water thus polluting it. BPA-free products are environmentally friendly products that don't harm everything found in the environment, even humans.
Sources:
Water Pollution - Wikipedia
Water Clustering - Wikipedia
Sign Up Now
GET THE VERY BEST OF GEARHUNGRY STRAIGHT TO YOUR INBOX