Last updated:
31 Aug 2020
10 Best Sunglasses For Skiing (Review) in 2021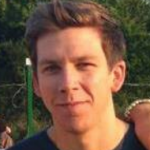 This product guide was written by Jordan Carter
Published
September 28, 2019
Support us! GearHungry may earn a small commission from affiliate links in this article.
Learn more
Ski sunglasses aren't just designed to look cool, they also protect your eyes from the sun at high altitudes, save your eyes from mountain winds, and improve visibility when the abominable snowman sneezes. Without them, it's easy to feel like there's snow way you're braving any slopes. They are an essential piece of gear that makes the experience so much better. If you've got a passion for skiing, or are planning a ski trip but feel woefully underprepared, then check out our list of the best sunglasses for skiing, and find some necessary gear. Now, away we snow!
The Best Sunglasses For Skiing
Sunglasses For Skiing Buying Guide
How We Chose Our Selection of Sunglasses for Skiing
Choosing our selection of sunglasses for skiing isn't as simple as picking the coolest looking, or the ones that are cheapest. Instead, we consider a number of important factors that help us determine how effective they are. In this case, this means finding excellent brands, quality builds, top-notch reviews, and reasonable prices that are justified by what the sunglasses offer.
Brand - So many brands, so little time. There a plenty of skiing sunglasses brands out there, so we strived to identify the very best of the best. This includes popular brands with great reputations, brands that are specialists in developing sunglasses for all activities, and just a few brands that you might not have heard of, but who we believe provide a marvelous and effective product.
Quality - You want guaranteed quality with anything you buy, and ski sunglasses are no different. This is determined by the materials used, their durability, and their eye protection. These are not any old sunglasses you can find for a dollar at the market, they're products that have been crafted with care, attention and, above all, quality.
Reviews - It's not enough to merely look at the sunglasses and think 'Hey! They'll do!' Instead, we consider reviews from customers who know what they're talking about, have used the products themselves and can provide detailed and informative testimonials regarding their satisfaction (or dissatisfaction) with the product. We understand that not every product can please everyone, so if there are any problems, we check if it was a one-off issue, or something broader and more frequent.
Price - The adage that you get what you pay for is true of any product. Nonetheless, we've searched for sunglasses that range from the affordable to the expensive to provide a wide berth of options for everybody.

Features To Look For In Sunglasses for Skiing
Before getting ahead of yourself and clicking Confirm Order on your favorite pair of men's ski sunglasses, be sure to consider these features to look out for.
Lenses Type - Different lens types will offer different results. The majority of our chosen sunglasses are either polarized or non-polarized. Polarized lenses provide far more protection from glare than non-polarized. However, this can be dangerous during skiing, as it will minimize the shine from patches off ice, meaning you could go skidding off-piste and into oblivion if you're not careful
Lenses Colour - Apart from giving you that cool, panoramic reflection, the lens color can help with your vision as you fly down the slopes with no regard for your or anyone else's safety. In low light, clear lenses are your best bet, rose or pink for low to mid-light, while yellow lenses are best for snowy days. You'd not think that lens color matters all that much, but it can drastically help with visibility. Check out this article on the lens colors for a more detailed overview
Side Coverage - Side coverage is what protects your eyes from air whipping in when you are attempting to break the land-speed record on the slopes. It helps to improve your vision and make the whole run much safer and enjoyable.
Fit - Nobody wants uncomfortable sunglasses, so before purchasing, check the dimensions and whether or not they have temple and nose pads for added comfort, otherwise you'll be disappointed before you even make it down that first bunny hill.
Design - If style's your thing, then finding sunglasses with cool designs is certainly going to be top of your list. It's about more than just looking the part, though. You'll need to think about how the design will affect your skiing. If you find something you don't really like about them, that's cool, there are plenty more options to consider.

Tips to Avoid Fogging
Fogging can be the worst when you are hurtling down the slopes. It can ruin your visibility and could lead to collisions. To avoid and prevent fogging, you need to keep your glasses on at all times, keep your mouth and nostrils covered, as this causes hot air to rise and fog up against the cold surface of the lens, and go as fast as you can (safely though, we don't want anybody getting hurt).
Some ski sunglasses come with anti-fog coating, which is the best defense against fogging. If you have the chance to purchase a pair with this feature then don't miss out!
Sunglasses for Skiing FAQ
Q: What are Sunglasses for Skiing?
A: You already know that! Sunglasses for skiing are exactly that. They are designed to be worn on the slopes to help with your visibility as you ski past beautiful scenery, snow-capped evergreens, and poor souls who look like they just want to get to the apre-ski.
If you've ever been skiing or snowboarding or done any kind of snow sport at all, you'll know how bright it can get at the top of the ski resort with the crisp white snow reflecting the sun's rays. Now imagine this when trying to go down a slope with all those human obstacles in the way. It sounds like a run right into disaster, doesn't it?
Like regular, everyday sunglasses, ski sunglasses will help protect your eyes from the snow-reflected sun, as well as keep your vision sharp when going down the slope. This will prevent any crashes, and allow you to make it to the clubhouse in one piece. If you get the right pair, you'll also look cool, too.

Q: What is the Difference Between Ski Sunglasses and Ski Goggles?
A: Well, for one, ski goggle are larger, have padding around the lens to create a seal, and come with a thick head strap. Due to their size, they provide massive amounts of protection from the cold, the wind, and the occasional blizzard that flurries across your path. When on the slopes, you'll see the majority of people wearing these, as they are a default piece of gear for both experienced and novice skiers.
On the other hand, snow sunglasses are more like your traditional, well, sunglasses. They are smaller, have ear arms instead of head straps, and don't cover as much of your face. They sit more comfortably, and can be easily removed, although if you tumble and fall, there's a chance they might be lost forever (so invest in a strap of your own to keep them on your head!
For many skiers, deciding which type to wear is all about preference. They both have their benefits as well as their disadvantages so it's really all up to you!
Q: What is the best lens color for Ski Sunglasses when skiing?
A: As we mentioned before, different lens colors offer different benefits. There's no such thing as a catch-all best lens color as they all serve their purposes. Most of the best sunglasses for snow come with the option of interchangeable lenses, so you can switch them out to adapt to the environment.
Failing this, you can seek out photochromic lenses. These are lenses that will reduce glare very much like polarized lenses, but have the added (and pretty cool) bonus of adjusting their tint to the light around you. This is massively useful and will save you heaps of time pulling your gloves off, popping the lenses out, searching through your bag for other lenses and popping them in, and then having to do it all over again once the light shifts.
Sources