Best Ski Bindings In 2022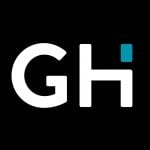 This product guide was written by GearHungry Staff
Last Updated
November 30, 2018
GearHungry Staff
GearHungry Staff posts are a compilation of work by various members of our editorial team. We update old articles regularly to provide you the most current information. You can learn more about our staff
here
.
GearHungry may earn a small commission from affiliate links in this article.
Learn more
It's that time of year again. People around the world are dusting off their ski equipment and thinking about heading for the slopes. It's also the time that people are thinking about replacing their ski essentials. If you have outgrown or even broke something, now is a great time to buy new. There's a whole new range of equipment for the 2019/2020 season that has all sorts of interesting developments.
In this buying guide, we're going to be focusing on ski bindings. For the uninitiated, ski bindings are the piece of tech that holds your boot to the ski. That might not sound like the most interesting piece ofequipment but getting the right one can make a huge difference to your skiing game. For beginner skiers, it's really just about connecting your boot to the ski and making sure it comes  off in a crash before you twist your leg. But for advanced skiers, the strength and flexibility of your binding are really important. If you're flying down the mountain and hitting the ground hard, you need the binding to be able to cope with that. We've selected the eight best ski bindings for the 2019/2019 season.
The Best Ski Binding
Salomon Warden 11 Ski Bindings



Anyone who has skied before knows about Salomon. They're, without doubt, one of the main players in the ski equipment market and have been for years. The Warden 11 is their advanced-intermediate to the expert level ski binding. That means it's not for the faint-hearted. It's multiform compatible, which means it can be used with pretty much any ski boot. It's designed with a wider toe piece than traditional ski bindings. This gives it the ability to drive wider freeride skis better and gives you more control over the ski. They've also made it really lightweight, so it barely adds to your overall weight. Plus, it has a new easy step-in design that makes getting your boot in and out of the ski super easy. This is perfect for freeride skiers that need to take their skis off regularly.
The Warden 11 comes with Salomon's signature automatic toe wing adjustments. This means that the binding automatically adjusts to the width of your boot. You also get as close to the snow as possible, with the low stand height. If you read the reviews of them online, pretty much everyone is saying that these are some of Salomon's best ever bindings. That's high praise indeed when you consider how many great bindings this company has brought out.
Marker Jester ID Ski Bindings




The next binding is really getting into the professional, expert skier territory. At nearly $300, it's more expensive than the Salomon binding, but if you're serious about your equipment, you should definitely consider this one. All expert skiers know the importance of having a really high-quality binding: it is the main thing keeping you safe on the slopes. You need to have the right settings for your weight, height, and skill level. Plus, you need to know it can take an impact if it needs to. That's why the Marker Jester ID Bindings are trusted by so many great skiers.
It has a super versatile design that means it can handle all types of terrain and skiing. It's just as comfortable hitting a big jump in the park as it is tearing down the backcountry. It has Marker's Sole ID technology, which makes it compatible with normal alpine boots and AT boots with lugged soles. Because this binding is for a more advanced skier, the DIN range is higher at 6-16. That still leaves plenty of room for adjustment and will comfortably accommodate pretty much any style of skiing. It also has the inter pivot heel system that Marker use, which makes the binding easy to step in to.
One of the main attractions of this binding is its toughness. It is made from super strong magnesium parts that can withstand some serious impact and abuse. That makes it perfect for any skier who is out there every day, running their equipment into the ground. This binding is made to put up with that sort of action. Our guide to the best ski backpacks features more great items like this.
Marker Griffon 13 ID Ski Binding



From the picture, it's really hard to tell the difference between the Marker Jester and the Marker Griffon Bindings. That's probably because they're almost identical. So, why would a company bring out two bindings that are almost the same? Because they are aiming to cater to every type of skier. This binding is the lightweight version of the Jester. It has almost all of the same features but is designed with younger, lighter skiers in mind. This is perfect for those young skiers who are ready to hit the big stuff but can't find the gear that can cope.  Don't be fooled by the fact that these bindings are designed for 'young' skiers, they are still advanced to expert bindings. If you are going skiing for the first time, these bindings are not right for you.
As the Jester, it features Marker's Sole ID technology. You can easily adjust the slide plate to fit both alpine and touring boots. Not many bindings feature this sort of versatility, so it could be a good reason to go with these. It also features the inter pivot heel, which makes it super easy to step in and out of the binding. One of the main differences between this binding and the Jester is the compact mounting and cross toe axis spring. Without boring you with the technology behind this, it makes the bindings ideal for spins and twists. Perfect for those freeride skiers with a bit of flair. They're a bit cheaper than the Jester bindings but are still going to set you back well over $100. This puts them towards the higher end of bindings, but as we said already if you're serious about your skiing, you need the right gear. Be sure to combine them with the best ski helmets from our list.
Rossignol Look Spx 12 Dual Wtr B120: Ski Bindings




The Look SPX 12 Dual Bindings were pretty revolutionary when they were released a couple of years ago. Ski equipment manufacturers are always trying to come up with the next big thing in design, so these bindings made an impact. The main reason they were different is the strength of the coupling and length of the elastic travel. Now, to anyone that doesn't understand the technology behind bindings (which is most of us!), those words won't mean much. But it's the impact they have on your skiing that matters. Basically, it means that you get more precision, control, and shock absorption as well as instant power transmission from your body to your skis. So, when you're flying down the mountain doing sharp carving turns, your skis will react faster than ever before.
They're compatible with any flat alpine ski on the market and fit both WTR (Walk-To-Ride) and alpine boot soles. The SPX heel design provides the excellent shock absorption for when you hit a big jump or take off. Plus, there is a significant reduction in unwanted pre-release. This is one of the most important features of your binding. You don't want it to come off every time you hit a hard turn, but at the same time, it needs to come off if you crash and risk twisting your legs. This mid-range binding has dropped a lot in price since it was released, so it's the perfect opportunity to get a great binding for an even better price. Our handy guide to the best ski boot bags features more great products like this.




Here's our second binding from Salomon. The L10 is another really well known and liked binding. It's been around for a few years now, but Salomon keeps making subtle changes to keep it up to date with modern binding technology. The first thing to mention about this binding is that it's designed with women and teenagers in mind. It's not designed for heavy people and won't be able to cope with that sort of pressure, so if you're a big guy, this isn't the binding for you. The recommended weight is from 50 – 180 lbs. The second thing that's worth mentioning is that this is for beginner and intermediate skiers. That doesn't mean it's a bad binding, but it does mean that it is set up for gentle skiing without many hard impacts.
It does accommodate adult boot soles, so it's not designed for kids. It has an automatic toe wing adjustment, which makes clicking your boot in is super easy. Plus, the components are all made from polycarbonate, giving you a solid and trustworthy connection to your skis. The chassis is pretty low profile, compared to old-style bindings, so you sit pretty close to the snow and can still get plenty of accuracy with your turns. This binding isn't going to win you any downhill competitions or improve your double backflips, but if you're looking for an affordable, reliable, and reasonably hardwearing binding, you can't go wrong with it. Most places price this item at around $120, which makes it a lot more economic than the expert bindings featured so far in this list. Be sure to check out our guide to the best sunglasses for skiing for more great items like this.
Tyrolia RX 12 Ski Bindings




The Tyrolia RX 12 bindings are another great option if you're looking for an affordable option with a proven track record. Again, these bindings have been around for a while now, but don't let that put you off, they're still some of the best budget bindings out there. In fact, many ski shops use them on their rental skis. That shows that they are really hardwearing and versatile because otherwise, the shops would never use them. Like the Salomon L10 bindings, they're designed with beginner and intermediate skiers in mind. Although, these are a bit tougher than the Salomon bindings and can handle a bit more weight, which means they could even be used by advanced skiers. The recommended weight is 85-260 lbs, which gives a much bigger range than the L10s and shows that they can handle some weight.
You can always tell what level of skier a binding is aimed at by looking at the DIN range. On these bindings, the DIN range is 3.5-12, which gives plenty of room for a beginner skier to get better and increase their DIN setting. They're designed for all-mountain skiing, which means you should really be sticking to the piste and light off-piste on these bindings. They're not going to fare well in a park situation.
One of the biggest draws of this binding for beginner skiers is the diagonal heel and toe technology. This provides the maximum safety in a crash situation by easily releasing your boot from the binding. They're even designed to protect you if you crash whilst going backward, whether you meant to be skiing backward or not! They also make a perfect gift for skiers.
Tyrolia Attack2 13 GW Performance Ski Bindings




Tyrolia might not be the biggest brand on the planet but they have some serious skiing credentials. Started in 1847, the company had 81 years of experience in the skiing industry before the binding was even invented. They're also situated in the Tyrol region of Austria, one of the most famous skiing areas on the planet. So, with that in mind, we present to you the Tyrolia Attack2 13 GW Performance Ski Bindings. These bindings are designed for optimal all-mountain performance. That means they're just as comfortable on the piste as they are off it. They're packed with technology that sets them apart from the average binding. For example, they feature a Roller Pincer System, designed to the room between the ski boot and the binding and prevent any wobbling. There's also a revolutionary technology called the Intelligent Race AFD Gliding Element, which allows the binding to move and flex with the ski, increasing control and power transmission. The bottom line is, if you're looking to increase your all-mountain performance, these are the bindings for you. 
For more products that will make walking on snow much easier, check out our guide to the best snow shoes.
Ski Bindings Buying Guide
Here are a few key terms to understand before choosing your perfect binding
DIN Setting – Also known as Release Force Setting, this is the measure of how much force it takes to release your boot from the binding. It's based on your weight, height, and ability. This stops beginner skiers breaking their legs when they crash.
Binding Plate (or Baseplate) – This is the part of the binding that touches the ski. It's often made out of
Toe Plate – The part of the binding that the front of your boots fastens into.
Heel Piece – The part of the binding that the heel of your boots fastens into.
Heel Friction Device – This piece of equipment allows your boot to release from the binding without any friction.
Brake – The arms attached to your binding that stick out the side of your ski. Not all brakes are the same width, so you will have to check that the binding will fit your ski.
Ski Bindings FAQ
Q: Why are there wide brake bindings?
A: Some brakes have differently sized brakes so that they can accommodate differently sized skis. In recent years, all-mountain and freestyle skis have been getting wider and wider and old-style bindings couldn't accommodate them. To check if your bindings will fit your skis, just measure them at the point where you'll attach the bindings and make sure it's smaller than the brake width.
Q: Why do alpine bindings have brakes?
A: Don't be fooled by the fact that they're called brakes, they're not used to stop your skis or slow yourself down. They are simply to stop your skis from slipping away when you've stopped. When you take your ski out of its binding, the lever digs down into the snow and keeps your ski in place.
Q: How do I know what DIN setting I need?
A: Every ski will have a DIN range. Normally, on adult skis, the DIN range will be around 3-10. Your perfect DIN setting is determined based on your weight, height, and skill level. It should only be set and adjusted by a trained technician.
Q: Do skis come with bindings?
A: If you rent your skis, they will definitely come with bindings. A lot of beginners and intermediate skis will come with bindings already fitted, but not always. It depends on the manufacturer.
Q: How do I know if my boots will fit?
A: All alpine ski boots will be compatible with downhill ski bindings. The only problem occurs with touring boots. Some of the more expensive boots are compatible with both alpine and touring boots, but this isn't a blanket rule. If you are concerned about your boots fitting, call the manufacturer and tell them your boot make and size and they will be able to tell you if your boots fit.
Sign Up Now
GET THE VERY BEST OF GEARHUNGRY STRAIGHT TO YOUR INBOX