Best Ski Bindings In 2021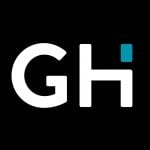 This product guide was written by GearHungry Staff
Published
November 30, 2018
Support us! GearHungry may earn a small commission from affiliate links in this article.
Learn more
It's that time of year again. People around the world are dusting off their ski equipment and thinking about heading for the slopes. It's also the time that people are thinking about replacing their ski essentials. If you have outgrown or even broke something, now is a great time to buy new. There's a whole new range of equipment for the 2019/2020 season that has all sorts of interesting developments.
In this buying guide, we're going to be focusing on ski bindings. For the uninitiated, ski bindings are the piece of tech that holds your boot to the ski. That might not sound like the most interesting piece ofequipment but getting the right one can make a huge difference to your skiing game. For beginner skiers, it's really just about connecting your boot to the ski and making sure it comes  off in a crash before you twist your leg. But for advanced skiers, the strength and flexibility of your binding are really important. If you're flying down the mountain and hitting the ground hard, you need the binding to be able to cope with that. We've selected the eight best ski bindings for the 2019/2019 season.
The Best Ski Binding
Ski Bindings Buying Guide
Here are a few key terms to understand before choosing your perfect binding
DIN Setting – Also known as Release Force Setting, this is the measure of how much force it takes to release your boot from the binding. It's based on your weight, height, and ability. This stops beginner skiers breaking their legs when they crash.
Binding Plate (or Baseplate) – This is the part of the binding that touches the ski. It's often made out of
Toe Plate – The part of the binding that the front of your boots fastens into.
Heel Piece – The part of the binding that the heel of your boots fastens into.
Heel Friction Device – This piece of equipment allows your boot to release from the binding without any friction.
Brake – The arms attached to your binding that stick out the side of your ski. Not all brakes are the same width, so you will have to check that the binding will fit your ski.
Ski Bindings FAQ
Q: Why are there wide brake bindings?
A: Some brakes have differently sized brakes so that they can accommodate differently sized skis. In recent years, all-mountain and freestyle skis have been getting wider and wider and old-style bindings couldn't accommodate them. To check if your bindings will fit your skis, just measure them at the point where you'll attach the bindings and make sure it's smaller than the brake width.
Q: Why do alpine bindings have brakes?
A: Don't be fooled by the fact that they're called brakes, they're not used to stop your skis or slow yourself down. They are simply to stop your skis from slipping away when you've stopped. When you take your ski out of its binding, the lever digs down into the snow and keeps your ski in place.
Q: How do I know what DIN setting I need?
A: Every ski will have a DIN range. Normally, on adult skis, the DIN range will be around 3-10. Your perfect DIN setting is determined based on your weight, height, and skill level. It should only be set and adjusted by a trained technician.
Q: Do skis come with bindings?
A: If you rent your skis, they will definitely come with bindings. A lot of beginners and intermediate skis will come with bindings already fitted, but not always. It depends on the manufacturer.
Q: How do I know if my boots will fit?
A: All alpine ski boots will be compatible with downhill ski bindings. The only problem occurs with touring boots. Some of the more expensive boots are compatible with both alpine and touring boots, but this isn't a blanket rule. If you are concerned about your boots fitting, call the manufacturer and tell them your boot make and size and they will be able to tell you if your boots fit.