Best Ski Boot Bags in 2022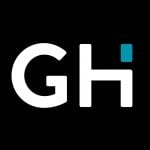 This product guide was written by GearHungry Staff
Last Updated
October 23, 2018
GearHungry Staff
GearHungry Staff posts are a compilation of work by various members of our editorial team. We update old articles regularly to provide you the most current information. You can learn more about our staff
here
.
GearHungry may earn a small commission from affiliate links in this article.
Learn more
For skiers and snowboarders, a great boot bag is an essential part of their experience. It not only prevents your gear from getting lost or damaged in the lodge it also makes it a snap to transport gear to your destination by plane and get it to those remote trails once you're on the ground. If you're new to skiing or snowboarding don't wait until you lose your ski goggles or accidentally dump a cup of coffee into your beautiful new ski boots. Get off on the right foot by choosing one of the best ski boot bags out there from the following list.
The Best Ski Boot Bag
Element Equipment Boot Bag Deluxe
Our best choice in this ski boot bag review is this Element Equipment Boot Bag. It provides secure storage for a pair of ski or snowboard boots while leaving plenty of space for storing other gear and accessories. Your helmet, ski pants, and googles, among many others, can easily fit into this bag. It features a dedicated goggle compartment with fleece lining to prevent your lenses from scratches. Additional pockets are included to hold your mobile phone, wallet, lift pass, sunglasses, and other personal items safely.
It is made from 600D quality Oxford PVC coated polyester and features a reinforced make with double stitching and an interior lining. This gives it a robust and tough texture, able to withstand the different rigors you may encounter in its usage. It features well-padded backpack straps for a convenient carriage and the bottom is also padded to keep the bag in shape while protecting it from wear or tear. Like no other, this boot bag has a clear cardholder to hold your business cards or other ID cards safely. This is a perfect choice for everyone to benefit from.
Key Features:
Made of 600D Oxford PVC polyester
Dedicated google compartment with fleece lining
Has a clear card holder
Padded backpack straps
Specification:
Brand

Element Equipment

Model

617561351177

Weight

2.80 Pounds
High Sierra Trapezoid Boot Bag

The Trapezoid from High Sierra features a similar triangular design to the Transpack Isosceles but with a more subtle turn in toward the gravitational center. It's a bag that aspires to attract both male and female skiers and much to its credit (and due its dozen or so different surface designs) it shouldn't look out of place over anyone's shoulders. The bag itself is well-balanced and comfortable. The padded backpack straps never dig into the shoulders and it manages to stay put against your back regardless of how much you're moving around, which makes shouldering the load that much easier.
The boot pockets will easily accommodate a pair of size 13s and the zippers open and close with ease time and again regardless of weather. The bag itself is also remarkably light for such a solid-feeling bag. Though some of that can be attributed to the lack of dedicated internal pockets and the top carry handle which is little more than a bit of nylon webbing. And while we're noting shortcomings, it's hard to overlook the lack of moisture vents. All in all, though, the High Sierra Trapezoid Boot Bag is a remarkable value that will allow you to transport all your essential cold weather gear to the slope with a minimum of fuss and look good doing it. It's not the fanciest of bags out there but for this price, you really can't go wrong.
Key Features:
Features two side compartments with ventilation grommets
Features a wide storage compartment
Highly durable and long-lasting
Adjustable backpack straps with cushion padding
Specification:
Brand

High Sierra

Model

53892-6277

Weight

9.9 ounces
Thule RoundTrip Boot Backpack 60L




With its sleek, hybrid design and outstanding carry volume, the Thule Roundtrip Boot Backpack will catch your eye right off the bat. The only question is: "Does the bag itself deliver on the promise the design makes?" We're more than happy to say "Yes. Absolutely." This is a bag for the true die-hard; the trail junkie that comes prepared for any eventuality and wants to be sure all his or her gear gets where it's needed in pristine condition.
Perhaps the most remarkable thing is how comfortable the Roundtrip is to carry long distances, even when it's filled to capacity. In that respect, the designers have obviously learned a thing or two from backpack design for safe mountaineering and you're better off for it. The Roundtrip even lets you strap your skis to the bag which is perfect for those April afternoons when you're heading up into Tuckerman Ravine for some spring skiing.
There isn't room enough here to detail all the features of the Roundtrip or sing its praises adequately. Suffice to say that if you are the type of person who sees skiing as being as much adventure as the sport you're going to love this ski backpack. We're also sure that some folks are going to use this as one of their regular travel backpacks during warm weather months. It's that practical and well-designed.
Key Features:
Features a robust storage design
Anti-theft zippers
It features two spacious side pockets
Feature a crush-proof compartment to store fragile accessories and gadgets
Specification:
Brand

Thule

Weight

3.02 pounds
Dakine Mens Boot Pack 50L

With this Men's Boot Pack, you get up to 50 liters of storage space for all your skiing gear and accessories. It measures 6 inches high and 19 inches wide. 50 liters of storage means enough storage space to hold a pair of ski or snowboard boots, a helmet, goggles, gloves, and skiing pants. It features a main top zipper for access into the main storage compartment. The main compartment area can be used to hold your boots, helmet, and ski pants and there is also a back zip, which makes putting your boots in and out faster and easier. For your goggle and other fragile gear or accessory, you can safely fit them into the front storage area. This is to prevent any breakage or damages of delicate gear.
A well-cushioned shoulder strap made of highly durable materials with a tarp exterior lining gives an easy and convenient carriage of the bag – this further protects the bag against wearing out. Regardless fo the weather condition, this bag will sail through without any impact on it. And although it doesn't have a waterproof bottom, everything else makes it a great boot bag to have.
Key Features:
Padded shoulder straps
Features a large storage compartment
Made from quality materials
Features a tarp exterior lining
Specification:
Brand

Dakine

Model

10001455W19

Weight

1 pounds

Over the years, OutdoorMaster has stayed put to its prime mission of designing and producing quality outdoor products of great value. Predominantly in the sporting and skiing sector, OutdoorMasters has been a great blessing to all sportsmen and ski lovers. Like its many products, this OutdoorMaster Boot Bag comes in with many benefits. It is a ski boot or snowboard boot bag made of quality nylon and promises to last a very long time. It has an exterior waterproof coating to protect your boots and other valuables from coming into contact with external moisture. The bottom is also covered in waterproof coating and made of a non-slip material.
It features two different compartments – each with drainage holes and grommets. Also included are an extensive storage area for holding your helmet, additional boots, goggles, gloves, skiing kits, and other gear. And that's not all; it features two ergonomic carrying handle grips for an easier and a comfortable carriage. Alternatively, you can carry it on your back with its adjustable shoulder strap which is well cushioned to give you equal comfort on your back.
Key Features:
Made from quality nylon
Anti-slip bottom
Features two-compartment areas for holding boots
Waterproof coating
Specification:
Brand

OutdoorMaster

Model

800889

Weight

2.75 Pounds
AmazonBasics Waterproof Ski Boot Bag

Enjoy the comfort of an organized skiing experience with the AmazonBasics Ski Boot Bag. No doubt, sufficient gear if you want to have a safe and fun skiing experience. From your head down to your feet, it's best to gird yourself with the important protective tools and accessories. However, this can only be achieved with a ski bag that encourages good organization. This will not only prevent the unnecessary hassle that comes with leaving important gear behind but will also ensure an unforgettable experience.
With this AmazonBasics Waterproof Ski Boot Bag, you get a more natural way to put yourself together as you embark on your next skiing trip. It can hold a pair of snowboard boots or ski boots which is the primary function it is made to perform. However, what makes it all the more productive is that it offers several small-sized pockets scattered on its interior and exterior surface which can be used to carry your goggles, stashing gloves, and other accessories safely. Also featured in this bag is a sturdy polyester construction with additional waterproof coating. What's more, the bottom of the bag is made of padded cushion to give it extra strength and protection against any rough grounds. In a nutshell, this is a great value ski bag that will provide you with loads of benefits.
Key Features:
It features a side entry pocket for easier slipping your boots in and out
Several small-sized pockets for holding goggles, gloves, and other accessories
Features a comfortable carrying handle
Highly durable and waterproof
Specification:
Brand

AmazonBasics

Model

ZH1610097R3

Weight

3.64 Pounds
Transpack TRV Pro Ski Boot Bag

This Transpack TRV Pro Ski Boot Bag is a snow skiing boot bag that is ideal for use by both genders. It has a large storage area to house your ski boot conveniently. Besides, you get additional space to keep your helmet, jacket, goggles, and other essential accessories you need for your trip. It offers a sturdy cushion on the inside and a piece of tougher external fabric and as an everyday skiing companion, a water-resistant coating of 1680 ballistic nylon will ensure the complete protection of all your gear in the harshest environment.
For more comfortable carriage, this boot bag also features a dual strapping and for greater efficiency, you can use the shoulder straps together with the waist belt. For enhanced convenience, the waist belt can be adjusted to your comfort for proper weight distribution and stability. Access to your items is made easier with an added front vertical zipper. Overall, this ski boot backpack is an excellent accessory for every ski lover.
Key Features:
Features a shoulder strap and a waist belt
Large storage area for other skiing accessories
Features a water-resistant coating
Features a water-resistant tarpaulin bottom
Specification:
Brand

Transpack

Model

1127

Weight

4.15 Pounds
Element Equipment Ski Boot Bag




Not all that glitters is gold and not everything that is good as gold costs an arm and a leg. The Element Equipment Boot Bag is a perfect example of what can be achieved when experienced designers put their minds to a task. Not only is the EE Boot Bag handsome and spacious, but it also boasts high-quality construction, first-rate materials and a price point that's going to make the most die-hard skeptic smile.
The Element Equipment Boot Bag is everything a good ski boot bag should be. There's plenty of room for all your peripherals, an exterior pocket to put things like goggles and ski sunglasses in and a large central well that will accommodate both of your boots and most of your collapsible accessories. There are also 3 discrete vents on each side that allow moisture to escape, which in turn prevents mold from taking root and stinking up your bag. The 600D polyester shell is tough as nails and water resistant. It also cleans up easily with just a damp cloth.
The EE Boot Bag provides two different ways to tote it around. Carry it at your side for short jaunts from the house to the car or carry it on your back for those long treks to the more remote trails. The central storage section will accommodate men's boot up to US size 13 as well as your ski gloves, glove liners, gators, and other flexible accessories. You'll need to either sling or wear your ski helmet but that's not enough of a negative to affect the overall impression of this ski bag or prevent it from gaining our Best Choice designation.
Key Features:
Double stitching throughout.
Great for ski or snowboarding boots.
600 Denier PVC polyester shell.
100% satisfaction guarantee.
Specification:
Brand

Element Equipment

Weight

1.4 pounds

The Dakine Boot Bag is another deceptively compact bag for ski and snowboarding boots that's easy on the eye, easy on the wallet and easy on the shoulders when you have it slung. The central boot pocket is large enough to accommodate the biggest men's boots along with a fair amount of your flexible ski accessories. The zippered exterior pocket handles everything else (except the helmet). You can easily fit your boots, goggles, balaclava, gloves, extra compression socks, polypropylene glove liners, snacks and filtered water bottle in this bag and still have some room left over.
This ski travel bag is beautifully balanced and even when fully loaded feels lighter than it is. The exterior shell is fashioned from rugged 600 Denier water-resistant polyester and will stand up to the rigors of the winter season without flinching. It also cleans up with minimal effort both inside and out. The exterior pocket features a tough, snag-resistant zipper that isn't going to fail you if some grime from the mountain gets on it and inside there's plenty of room for peripherals as we mentioned.
If we have an issue with this bag it's the shoulder strap which feels like something of an afterthought and can be somewhat uncomfortable if the bag is full and you're transporting it over long distances. Beyond that, it's all good with this Dakine Ski Boot Bag. And frankly, skiers and snowboarders with enough talent and experience to trek long distances into the wild are going to purchase a more deluxe bag anyway. So the long-term comfort issue has limited applicability. But it needs to be mentioned.
Key Features:
Ideal for ski or snowboarding boots.
Rugged waterproof polyester outer shell.
Side carry or shoulder strap.
Generous exterior pocket for your accessories.
Specification:
Brand

Dakine

Model

8 8300482-Sportsman-P

Weight

1.5 pounds
KULKEA Boot Trekker Ski Boot Bag




With the Kulkea Boot Trekker Ski Boot Backpack you're getting into serious pro-level boot bag territory. This bag is brimming with great features that make it a great gift for skiers, but it's not just a show pony. It boasts a wealth of practical features and a thoughtful design that makes storing and retrieving your gear a snap. No more digging through your bag looking for your polypro balaclava. No more pulling your goggles from your bag all smeared and scratched. With the Kulkea Boot Backpack, there's a place for everything.
The Boot Trekker features a tripartite design with your boots in separate opposing pockets. This setup serves a couple of purposes. First, it balances the load which makes the bag easier to carry, especially when it's laden with gear. And second, it opens up the center of the bag for storage. That central storage well is several times larger than the standard exterior pocket you'll find on more compact bags, but it's not just a big equipment dump either. The interior space is broken up into a number of smaller compartments that allow you to isolate more fragile items. Each of these pockets has their own dedicated zippered opening.
Whereas you'll probably need to wear your helmet if you're using a compact bag the Boot Trekker provides you with clips to attach your helmet securely to the exterior. On top of that all the zippers here are high-quality, jam-proof affairs, the exterior is fashioned from highly water resistant, rugged 840, 420 and 210D polyester and there's plenty of venting to allow moisture to escape. The Boot Trekker is going to cost you more but in this case, it's worth the stretch.
Key Features:
Designed with the real world needs of skiers and snowboarders in mind.
Plenty of room for boots, helmet, goggles and more.
Accommodates men's boots up to size 13 (US).
Water resistant base for resting on snow.
Specification:
Brand

KULKEA

Model

BT2BBL

Weight

4.4 pounds
High Sierra Pro Series Deluxe Trapezoid Boot Bag



We love the way this bag looks. But that by itself wouldn't be enough to recommend it. As it turns out it's also a hyper-efficient way to get your gear to the mountain come snow or shine. Like the Boot Trekker, the High Sierra Pro Series Deluxe Trapezoid Boot Bag (say that three times fast) features a three-compartment system with boots on the outside and a deep main storage compartment in the middle.
The boot compartments will accommodate any men's boot up to size 13 (US) and have discrete venting at the bottom to allow moisture to escape so that your boots don't become mold magnets. The central storage well is deep and well-padded to protect your more fragile items and the compartment can be accessed from both the top and the front so you don't have to go digging through to find things.
Carry the Trapezoid Ski Boot Bag like a suitcase or sling it on backpacking backpack style if you need to do some trekking to find the trailhead. The shoulder straps here are thoughtfully designed and provide plenty of cushion so that trek doesn't turn into an ordeal. The 1680D shell is highly water-resistant and tough as can be and it also cleans up nice and easy with nothing more than a damp cloth. There are fancier and there are cheaper ski bags out there. But none will provide the combination of quality and price that earn this our Best Value designation.
Key Features:
Built to take whatever the mountain dishes out.
Dual side boot pockets bookend the central accessory well.
Zippered exterior pocket for gloves, hats and snacks.
Accommodates men's boots up to US size 13.
Specification:
Brand

High Sierra

Weight

1.2 pounds
KULKEA Thermal Trekker Heated Ski Boot Bag

The second Kulkea bag on our best ski boot bag list is the Thermal Trekker Heated Ski and Snowboard Bag. A bag like this is, without a doubt, a luxury and you're going to pay for that luxury. But on the other hand, can you really put a price on pulling dry, warm waterproof boots over your cold, clammy feet before you hit the slopes? Of course not. Just to prove the company also knows a thing or two about the organization the Thermal Trekker also features a wealth of storage compartments for your goggles, gloves, hat, snacks, and tech; including your smartphone, hunting GPS, tactical flashlight and more.
When you hit the slopes with the Thermal Trekker Boot Bag from Kulkea you're announcing your intention to take no prisoners. The bag is perfectly balanced, boasts a high degree of structural integrity (so it's not flailing around on your back like soft ski bags can) and is fully waterproof and remarkably light for such a feature-rich bag. There's an array of internal compartments, the shoulders straps are some of the most comfortable of any ski boot bag on the market and the zippers are all anti-snag, easy pull items. The heating elements warm your boots through and through in about an hour and can be plugged into any 120 volt home outlet or the 12-volt outlet in your car. There are three temperature settings so you can really pamper your feet and the bag insulation does a great job of keeping the heat inside where it belongs. Try it once and you may be spoiled for life.
Key Features:
Opposing, fully insulated and heated side pockets keep your boots toasty warm.
Compatible with 120v wall plug at home or the 12v plug in your car.
Central gear well holds most of your accessories.
Three heat settings for boot pockets – Low, Medium and High.
Specification:
Brand

KULKEA

Model

TT1GBO

Weight

7 pounds
Transpack Edge Isosceles Ski Boot Bag



The Transpack Isosceles Ski Boot Bag features an innovative design that points the toes of your boots toward each other at the outer edge of the pack. This makes for a much more stable load and a bag that's far less likely to get snagged on tree branches, bushes or other obstacles than a blockier bag is. The triangular design still leaves plenty of room for gear between the boots, although it's unlikely you'll get your helmet in there if you're already carrying a sweater, ski pants, gloves, goggles, and other accessories.
As we alluded to, the triangular construction makes the Isosceles perhaps the most stable boot bag on the market and there's a lot to be said for that. In addition, the exterior shell is water resistant and comes in a dozen different and three stylish colors. So there's bound to be one that tickles your fancy. It's perhaps a bonus that such a functional ski travel bag also happens to look great but that's just another reason to love the Isosceles. There's no reason to spend top dollar on a ski boot bag if you're an intermittent skier or you're buying the bag for your teen. The Transpack Edge Isosceles Ski Boot Bag will provide plenty of water-resistant security for all your gear and hold up to years of use and abuse without falling apart or requiring lots of maintenance.
Key Features:
600D PVC-coated water-resistant polyester shell.
Large central compartment for all your ski-related accessories.
Generous and comfortable, fully adjustable shoulder straps.
Lots of fashionable color choices.
Specification:
Brand

Transpack

Model

3321

Weight

1.9 pounds
5th Element Bomber Boot Bag




The 5th Element Stealth Boot Bag boasts plenty of storage for all your slope-related gear and is one of the lightest bags on the market. Each of your ski or snowboarding boots has its own zippered pocket that is roomy enough for the biggest boots and ventilated at the base to allow moisture to escape. The exterior is crafted from tough 600 Denier water-resistant nylon that will stand up to the rigors of the season and clean up in just minutes once you get home.
We need to say that we're not crazy about the way this bag looks, but the reason it made it onto our best ski boot bag list is that it delivers where it counts. It accommodates a wealth of gear, is comfortable to carry either at your side or on your back, is durable as all get-out and features high-quality materials from the zippers to the lining of the internal waterproof pocket for your smartphone or GPS device. The handles are robust, the double stitching firm, the vents numerous and effective and the top pocket large enough for goggles, sunglasses, snacks, an extra hat and more.
As we said, it's not the best looking bag around, especially if it's not full. But it is extremely functional with plenty of room for all your accessories. The boot compartment vents are also a major plus and the kind of feature that should be mandatory on all ski and snowboard boot bags. Our handy guide to the best waterproof backpacks features more great products like this. 
Key Features:
Opposing side boot compartments help balance weight.
Generous central storage accommodates all your peripherals.
Water vents at the base of the boot compartments prevent mold.
Fashioned from durable 600 Denier nylon.
Specification:
Brand

5th Element

Weight

2.3 pounds
Atomic Unisex Ski Boot and Helmet Bag




The last item on our list is anything but the least. It's the Unisex Ski Boot and Helmet Bag from Atomic and it was an eye-opener. One of the many reasons this bag snuck onto our best ski boot bag list is right in the title: "helmet". Too many boot bag makers leave you to fend for yourself when it comes to the helmet. But not Atomic. Their little bag dots all the "i"s and crosses all the "T"s. 
Inside the bag, your winter boots sit next to one another parallel to your back, which opens up space for the helmet to slide into the vacuum above the foot portion. While that would be enough to bring a smile to our face there is also surplus room for your compressible including your balaclava, gloves, spare socks scarf and more. There's also a built-in goggle wipe, plenty of ventilation, a padded foundation and a tarpaulin lining that's a breeze to clean at the end of the trip. All in all this ski boot bag was a major surprise to us. It features first-rate construction, high-quality materials, and an affordable price point to go along its ergonomic excellence. If you're on a budget or simply not inclined to drop serious coin on a boot ski bag take a good long look at the Atomic Unisex Ski Boot and Helmet Bag.
Key Features:
600D ripstop water and stain-resistant outer shell.
Built-in wipe for your goggles and helmet.
Padded base helps protect your accessories if the bag is dropped.
Boot compartments are ventilated to help prevent mold.
Specification:
Brand

Atomic

Model

AL5038310

Weight

1.29 pounds
Sign Up Now
GET THE VERY BEST OF GEARHUNGRY STRAIGHT TO YOUR INBOX