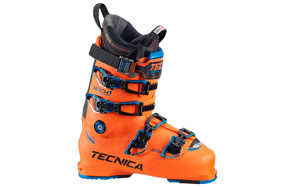 Tecnica Mach1 130 MV Ski Boots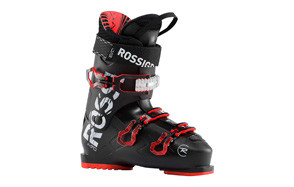 Rossignol Evo 70 Ski Boots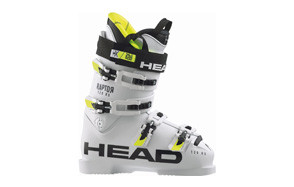 Head Raptor 120S RS Ski Boots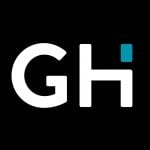 Apart from a durable snow jacket and the ultimate set of skis, a decent pair of ski boots are probably the most important items that make up a skiing kit. Comfortable ski boots that fit snugly to your feet will not only enhance your performance on the slopes, but they will keep you going for longer too. With such a wide variety available, choosing the best ski boots can become quite a challenge. But here's where you can stop feeling overwhelmed with choice since we have narrowed down the options to 10 of the most reliable and technically advanced ski shoes on the market.
Your ability, size and weight, as well as the type of skiing you have in mind will all have a bearing on which ski boots you should consider purchasing. So, while you scour through our awesome options below, please keep these factors in consideration.
The Best Ski Boot
Ski Boots Buying Guide and FAQs
How We Chose Our Selection of Ski Boots
With some good knowledge and a nudge in the right direction, finding the perfect pair of ski boots is easy to do online.  And to make the search even simpler, we have compiled our list of the best ski boots while providing you with all of the tools, filters, reviews, and information you need to help you make the most educated choice for your new kicks. If this leaves you wondering how we arrived at our recommendations, we took three very important factors into consideration, namely; quality, brand and price.
Quality – While cheap and generic ski boots might appeal to one's wallet, their performance, comfort and durability cannot be guaranteed. This is why we make sure that the boots on our list meet ultimate quality standards so that every penny is well worth the spend.
Brand – There's more to a brand than its name and corporate identity. A brand usually sticks to similar designs and uses its own patented technology, making it constant and reliable. So, when we consider which brands are worth mentioning, we pay attention to the materials they use in their boots, the technology and design methods as well as the reputation that their products hold as a whole.
Price – If only price didn't have to be considered, right? Unfortunately, most of us have budgets to work with. This is why we ensured that our selection of the best ski shoes not only meet quality standards but also give you options on what you can actually afford without forgoing the most important features.

Features To Look For In Ski Boots
Skill Level – Choosing a ski boot that is designed according to your skill level will have a positive effect on your comfort and performance. This is because the skill level corresponds to the flex, shape and features on each model. For instance, softer flexes are more forgiving when technical errors are made, making them a better choice for beginners. Advanced or more aggressive boots, on the other hand, have stiffer flexes that are not as forgiving but respond better to the proficient skills of the professional skier.
Flex & Performance – The flex of skiing boots refers to how much pressure it takes to bend and move them. The higher the flex rating, the stiffer the boot. This rating is determined by the type of materials the boot is made out of, the design of the boot and how many buckles it has. As a rule of thumb, the more advanced you are in skiing, the stiffer your flex should be, and vice versa. This is because a stiff flex gives pro skiers more of a rebound and control over their skis while a softer boot gives recreational or beginner skiers more leeway to bend and flex without much precise effort.
Boot Liners - A good pair of liners make your time out on the slopes more pleasant. They are more than just pieces of foam lining the inside of your skiing boots, they are there for comfort as well as for performance. When selecting a pair of boots, pay attention to what type of lining they include. Is the lining standard to the design of the boot or does it have mouldable liners that can further be customized to the exact shape of your foot? Mouldable and foam injection liners or your best choice, although they do come at a price. Keep in mind that the lining of a boot will also add to its warmth.
Buckles & Straps – Every feature on a ski boot has a purpose, including the buckles and straps. While they are there to close the boot and secure it on to your foot, depending on the design, they can also either enhance or hinder your skiing performance. When choosing a pair of ski boots, make sure the buckles are sturdy and that they help to fit the boot to your foot without making you feel uncomfortable.
Weight – If you intend to use your boots for cross-country skiing, then you should consider a lighter weight boot. This is because cross-country skiing is far less dynamic than downhill skiing, and therefore requires less boot for support.

Walk/Hike Mode - Walk modes, also referred to as hike modes, have been a key feature of skiing boots for quite some time, although they have more recently become an important boot component.  This is because side country skiing has gained in popularity and the more convenient ski boots are for both hiking through snow as well as skiing through it, the better! The hike mode of a boot refers to the cuff-release mechanisms which allow a skier to stand tall and flex his ankle for hiking or touring. Once done, the skier can then lock back into a forward-leaning position for skiing.
Types of Ski Boots
Ski boots can be divided into four different types. Each type has unique features that help the skier to excel in the skiing genre that they prefer.
Alpine Ski Boots – These are your best downhill ski boots. They are made with the intention of skiing in resorts where a cable car lifts you to the top of a slope and you simply ski and navigate your way down.
Touring Ski Boots – Touring boots are generally lighter in weight than Alpine boots and have a 'hike mode' in the spine of the boot which allows the cuff to be released for walking/hiking. This gives the boot more flexibility in that you can both walk up a slope with the boots and then lock them into your skis to ski down again.
Cross-Country Ski Boots – Cross-country skiing or classic skiing is a combination of skiing styles. These styles include everything from racing and touring to gliding through thick snow. To accommodate the different terrains and expected boot performance, the heels of cross-country ski boots do not connect to the ski, instead, they hang free so that you move by hanging forward, instead of swaying side-to-side.
Telemark Ski Boots - Telemark skiers have a very unique way of riding down a slope. Each turn is made with a sidestep and a movement of the knee down to the ski. To accommodate this technique, Telemark ski boots feature a binding that locks down the front of your foot and has an adjustable cable on the back that can be loosened for rolling terrain and then tightened once again to keep your heel in position for downhill skiing.

Ski Boot Sizing
Getting the correct size and fit of skiing boots is what will determine whether you enjoy your time out on the slopes or not. Most ski boot brands use Mondo sizing as a size reference. A Mondo size refers to the boot's inner sole length in centimeters. While it is highly recommended that you ask a professional to fit the correct boot to your foot size, you can use a Mondo chart to assist you in making the selection yourself. Just remember, however, that sizes are not always uniform by brand and you might have to work out each model chart accordingly. For the most part, it's generally a good idea to size down from the conversion chart - this is because liners tend to compress over time. Your other option is to start out with tight-fitting boots since they will likely loosen over time.
Common Ski Boot Problems & Cures
The most important part of finding the perfect ski boot is to make sure it fits as snugly as possible while remaining comfortable. In the points below, we will give you solutions to some of the common problems that arise with ski boot fit.
Shin Pressure: Shin pressure/shin bang leaves painful bruises along your leg. This is due to uneven pressure applied by the ski boots. To avoid this uncomfortable experience, it is advised that you visit a professional boot fitter who can show you how to buckle your boots for a better fit as well as apply a heel lift.
Heel Pressure: If there is uneven pressure within the heel pocket, the result could be a nasty case of heel spur or pump bump (a painful spot that forms on the heel). An easy solution here is to grind a pocket in the shell and then adds some extra padding to better hold the heel in.
Foot Pressure: Good ski boots should not make your feet ache. If this is a problem you are experiencing, it could mean that your boots are too narrow for your foot size. To rectify this, you will either have to buy new boots or stretch the shell of your current boots to make more room.
Toe Pressure: Many beginner skiers suffer from Tailor's bunion or sixth toe. This is a small bump behind and on the outside of your little toe. A custom footbed, as well as a shell adjustment, should rectify this problem.

Ski Boots FAQs
Q: What Are Ski Boots?
A: Ski boots are shoes that have specifically been designed for skiers. They have a hard plastic shell with a soft padded inner lining. Ski boots/shoes have been engineered so that they can easily attach to skis using ski bindings and allow a skier to effectively transmit control inputs from their legs to the snow.
Q: How Should Ski Boots Fit?
A: Ski boots should hug your feet as tightly as possible without your foot feeling like it is being crushed. The tighter the fit, the better one's skiing performance will be. The heel pad of the boot should give your heel the support it requires and there should be enough room for your toes so that they can still wriggle freely. Once you have your foot comfortably inserted into a boot, you can secure the fit by snapping the buckles shut and adjusting them accordingly.
Q: How To Break In Ski Boots?
A: For most ski boots, especially quality ones, the break-in process is minimal and nearly painless. It is recommended however that you still purchase your ski boots at least a week before you intend on skiing with them so that you can wear them in at home and get used to their fit. By wearing your new boots for at least an hour a day over the course of the week, you can break them in as well as identify areas that might need to be further customized by a professional boot fitter.
Q: How Can I Store Ski Boots?
A: While ski boots are hardy and are built to endure wear and tear, they still need to be stored with care. So, once the skiing season is over, start by washing the shells of your boots with warm water and a mild detergent. Allow the boots to thoroughly dry and air out for a few days. Place your dry boots into a ski boot bag and store them in a cool, dry place that's free from pests like bugs and nesting mice.

Q: How To Dry Ski Boots?
A: Even if it has been a few weeks since your last ski, water can still be trapped inside your ski boots. To help ensure they are completely dried out before storing them, you can do the following. Make sure you have released all of the buckles on the boot so that it is loose in structure.  Now you can remove the inner linings and inner shell. Allow these parts to air dry for a couple of days, making sure they are thoroughly dry. You can place them in front of a fan to speed up the process but tumble-drying is not recommended. Once dry, you can re-insert the linings and shell and then store the boots in a cool and dry place, as mentioned above.
Q: How Long Do Ski Boots Last?
A: You can't allocate the last of a pair of ski boots to years, instead you need to look at how often they have been used and to what degree. That is, the more you use your boots, the more often you will have to replace them. Generally, a pair of good quality ski boots that are used often for aggressive skiing will need to be replaced at least every 3-4 years. If you are a casual skier, a proper pair of comfortable boots could possibly last you a lifetime (depending on whether your foot remains the same in structure or not).
Q: What To Do With Old Ski Boots?
A: Depending on the condition of your boots, you could donate them to your local Goodwill or Salvation Army store. If they have been completely worn out, however, the good news is that most of the parts of the boots can be recycled! And if you are the creative type, there are tons of ideas that incorporate the use of old ski boots, from garden planters and lamp stands to even quite the nifty wine bottle holders! So, if you can't recycle, then upcycle!
Sources
Skiing Terms - Mpora