Best Ski Helmets in 2022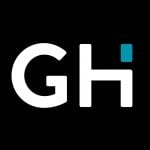 This product guide was written by GearHungry Staff
Last Updated
October 2, 2018
GearHungry Staff
GearHungry Staff posts are a compilation of work by various members of our editorial team. We update old articles regularly to provide you the most current information. You can learn more about our staff
here
.
GearHungry may earn a small commission from affiliate links in this article.
Learn more
If you're going skiing, you're going to need a helmet. Back in the day, skiers were happy just wearing a woolly hat or a headband, but now you will really stand out if you're not wearing a helmet. In fact, it's an essential part of your snow sports equipment.
No matter how experienced you are on the slopes, you can make a mistake and hit your head, which could end in disaster. You can rent them from any decent ski rental shop, but you will end up with a low-quality helmet that has already been worn hundreds of times that season. So, even if you don't have your own skis and boots, you should buy your own ski helmet. We've done the research and found 9 of the best ski helmets on the market.
The Best Ski Helmet
Smith Optics 2019 Vantage MIPS Ski Helmets
The Vantage from Smith Optics has an excellent reputation as an all-round helmet, ideal for a wide range of snowsports. Designed with a low profile, it wraps neatly around the head thanks to a Boa 360-degree fit system. Constructed utilizing the brands pioneering AirVav technology of goggle integration, it delivers a modern and stylish aesthetic and comes in a wide range of colors. 
Smith has spent some time focused on improving this helmet, especially when it comes to impact absorption and protection. They've utilized a material called Koroyd, which can absorb 30% more energy on impact than other foam materials. This makes it one of the safest ski helmets around. It may be lightweight and low profile, but it offers excellent levels of damage control and impact resistance. Koroyd is also fully breathable and the open cell construction allows fresh air in while expelling hot air and preventing overheating. The Aerocore ventilation system provides constant airflow with 21 different vents in total which can each be adjusted according to temperature conditions. If you are looking for the perfect blend of style and technology in an all-weather ski helmet, then the Smith Vantage is an excellent choice. 
Key Features:
AirEvac 2 ventilation system for ultimate comfort
Hybrid shell construction with tough Bombshell ABS and Koyroyd material
Removable Snapfit SL2 ear pads
Sleek low profile design
Adjustable BOA FS360 fit system
Oakley Mod 5 Adult Ski Helmet
Oakley is right up there when it comes to popular and technically advanced brands dominating the snowsports market. They're always at the forefront of innovation and their Mod5 helmet is no exception. Originally designed as a responsive race helmet, not only does the Mod5 come in three different sizes (small, medium and large) but you also get to choose from two different sized brims. There's also extensive choice when it comes to colors and patterns. In case you were wondering, Mod stands for Modular Brim System. What that means is that this helmet should fit any size and shape of head and work perfectly well with your goggle system too.
Besides that significant competitive advantage, this Oakley helmet also features removable ear pads that are comfortably cupped and conveniently fit over your headphones. Who doesn't love listening to their favorite tunes while enjoying an afternoon on the mountain slopes? Featuring a flexible and adjustable BOA fit system, you can also customize the final fit of this helmet to ensure that it's snug and remains solidly in place. It also features MIPS technology for your added safety, effectively preventing your head from rotating if you have a nasty fall to the ground. With magnetic straps adding to the already impressive list of features, this Oakley helmet is a real contender for best ski helmet. 
Key Features:
Modular Brim system
Hybrid shell construction
Removable, softly padded, cupped ear pads
Adjustable BOA fit system
Utilizes MIPS safety technology
Specification:
Brand

Oakley

Model

99430-984-S-A

Weight

3.35 pounds
Wildhorn Drift Snowboard & Ski Helmet
The Wildhorn Drift ski and snowboard helmet have been exceptionally designed to offer the highest levels of comfort and protection. This helmet is ergonomically designed and is both incredibly lightweight while at the same time providing plenty of protection. With its premium construction, it's up to 25% lighter than the average ski helmets available. The brand behind the Drift, Wildhorn Outfitters, also happens to be providers of equipment to the US ski team.
This helmet is all about advanced manufacturing techniques, providing it with a sharp performance edge. It meets ASTM F2040 safety standards and uses composite foam technology to be comfortable and plush. The interior lining offers extra insulation. It's also an excellent choice if you want to limit head sweat. The Drift has a patented system, known as VNT, which enables adjustable temperature control of the helmet's advanced ventilation system. The fully vented system combines both direct and indirect airflow. Simple slide open or close the vents according to your preferences. The Drift is also audio compatible featuring ear pads and overall features a fine-tune adjustment system known as FTA, which can be micro-adjusted for the ultimate fit and feel. 
Key Features:
Wildhorn Outfitters are an official equipment supplier to the US ski team
Lightweight, ergonomic design with excellent fit
Fitted with VNT technology – adjustable temperature control ventilation system
Fully meets ASTM 2050 safety standards
Super plush, comfortable composite foam lining
Specification:
Brand

WildHorn Outfitters

Model

Drift

Weight

1.35 Pounds
OutdoorMaster KELVIN Ski Helmet
If safety and style are both equally as important to you, then you will love this Outdoor Master ski helmet, which fuses all those qualities along with an advanced airflow evacuation system for the ultimate in comfort. Stay warm and comfortable all day long thanks to soft ear pads and an inner fleece lining, which can even be removed and washed. There's plenty of plush padding providing an extra comfortable boost and overall the lightweight construction won't cause any pain or discomfort. The helmet has also been designed with 14 individual vents for complete ventilation, no matter how many hours you're out on the slopes for.
Safety-wise, it also ticks all the boxes and is ASTM certified. It's constructed from a reinforced ABS shell, which is available in a choice of nine different sleek matte color combinations. The interior features a shock-absorbing EPS core for both your comfort and protection. Three sizes are available; small, medium and large, all of which can be further adjusted for a better fit, securing with the adjustable chin strap. Stay safe and look good wearing your Kelvin ski helmet.
Key Features:
Reinforced ABS shell with shock-absorbing EPS core
14 individual vents deliver ultimate day-long comfort
Removable ear pads and fleece lining can be easily washed
Adjustable sizing for the perfect fit
Fully ASTM safety certified
Retrospec Traverse H1 Convertible Ski Helmet
If you're on the hunt for a convertible style helmet that will serve you just as well on your mountain bike as it will your snowboard, then this Traverse H1 safety certified helmet from Retrospec is an excellent recommendation. There's no need to purchase two separate helmets and no special steps required to transform your helmet so that it delivers appropriate protection for your chosen outdoor activity. It also comes in a wide range of contemporary color choices.
The helmet itself features a durable and supportive ABS shell combined with a shock-absorbing EPS interiors. There's also a removable fleece lining and plush earmuffs which provide additional warmth and protection as well as being washable. Fitted with 10 vents, you are in complete control of your own temperature environment and can adjust accordingly. There's also a goggle clip that keeps your chosen eyewear securely in place plus an adjustable ergoknob dial, which can be operated single-handedly to change the framework of the helmet for a fully customized and comfortable fit.
Key Features:
Reinforced ABS shell with shock-absorbing EPS core
10 individual vents deliver improved comfort and air circulation
Removable ear pads and fleece lining can be easily washed
Convertible style helmet ideal for multiple sports
Lightweight and compact design for enhanced functionality
Demon United Phantom Helmet with Audio and Snow Supra Goggle
From Demon United, this Phantom helmet comes completed with integrated audio so that you can listen to your favorite tunes while taking to the slopes. All you need to do is plug in your phone to the Brainteaser audio system and enjoy the high-quality audio experience from the built-in earbuds. There's no need to worry about taking headphones along with you. The Phantom also looks stylish and comes in a range of attractive and contemporary color choices. 
Protection wise, the outer is made from durable ABS while inside it's fitted with a comfortable and protective EPS foam lining. It's CE and ASTM certified and also features a couple of other handy features, including an adjustable chin strap so that the fit can be customized plus a padded neck area for extra comfort and security. If you don't yet own a pair of ski goggles, the brand has you covered on that score too. Your purchase includes a pair of Supra UV protection and anti-fog goggles, complete with their own protective case. 
Key Features:
Tough ABS shell with soft, comfortable EPS interior lining
Integrated brainteaser audio speakers
Purchase includes Supra anti-fog, UV protection goggles
Fully adjustable chin strap
Padded neck design and enclosed ears
Smith Optics Unisex Adult Vantage Snow Sports Ski Helmet
First up is one of the top ski helmets out there, the Smith Optics Vantage. The Vantage has been around for a few years and has gained a reputation as a great all-around helmet for both skiing and snowboarding. It's super lightweight, which is important for skiers that care about their performance, and it fits great on any head shape due to the fact that the helmet wraps all the way around your head.
Smith has focused on improving the impact absorption by using a material called Koyroyd. That means that this helmet can absorb 30% more energy on impact than any foam or other materials. So, if you are unlucky enough to hit your head, you are much less likely to get knocked out or suffer from a concussion, which makes this one of the safest ski helmets. 
Like a lot of ski helmets, there are vents on the top to keep your head cool. You can open and shut these to create the perfect amount of ventilation for the conditions. Smith has also created a system to take the hot air away from your ski goggles and stop them steaming up, which makes this a real all-weather helmet. For the price and the technology, you get on this lid, you're not going to find a better ski helmet on the market.
Key Features:
Uses Koyroyd material
AirEvac 2 ventilation
Removable ultra-light goggle lock
Skullcandy audio systems available
Specification:
Brand

Smith Optics

Model

Vantage Helmet

Weight

8.9 pounds
Giro Nine MIPS Snow Ski Helmet
The Giro Nine has been around for more than a decade. It's one of the most popular snow helmets available and is a staple of snow sports enthusiasts around the world. It's an in-mold helmet which means it has an EPS liner on the inside of the helmet that absorbs the impact as well as a tough polycarbonate outer shell. This makes the helmet lighter and cooler than traditional helmets, perfect for those long days on the slopes.
MIPS stands for multi-directional impact protection system. That means that the helmet protects against angled impacts where the head could roll around. These sorts of impacts are common in snow sports, so this technology is something to look out for. It's fully adjustable to fit any sized head and can be moved to make way for big goggles or sunglasses for skiing or a big collar on the back of your coat. Plus, it has lots of ventilation that can be opened or shut depending on the conditions.
The stack vent system allows you to allow the vent in your goggles with the vent on the helmet so that your goggles stay clear from the fog. Giro has their own audio systems, which slot perfectly into this helmet. The audio quality is great, and you don't feel like you're wearing headphones at all. Make sure you also check our guide to the best football helmets.
Key Features:
In-mold construction
In-form fit system
Adjustable Vents
Compatible with Giro audio systems
Specification:
Brand

Giro

Model

706173

Weight

2.4 pounds
Zionor Lagopus H1 Ski Helmet
If you're looking for something towards the cheaper end of the ski helmet spectrum, the Zionor Lagopus is a great option. You get pretty much all the features and protection you would get from a more expensive lid, but without paying the premium price. Zionor is still a recognized brand in the skiing world. They've been around the block and have proved themselves as an innovative mid-range maker of ski gear.
The first thing to look at is always the protection. The Lagopus helmet combines ABS and EPS materials to provide double protection. Its reinforced construction means it will handle impact as well as any helmet in this price range. The helmet is easily adjustable to hug your head even if you have a ski mask on and the chin strap is sweat-absorbent, which is great for those hot days up on the mountain or a big ski resort. The breathable lining is perfect for adapting to the weather, keeping you warm when you need to be and letting air in when the sun is shining.
Because Zionor also makes ski goggles, they know how to make their helmets goggle-friendly. The loop on the back of the lid will keep your goggles stable at high speeds and make sure they don't drop off on the lift back up. Plus, like most modern helmets, it has a really impressive ventilation system that gives you the option to open or close your vents depending on the weather. It's a nice-looking lid, but it isn't going to win any awards for its design – if you're looking for style as well as substance, you should be looking at the more expensive helmets on this list.
Key Features:
ABS & EPS material protection
Adjustable, sweat-absorbent straps
Goggle loop
Adjustable Vents
Smith Optics Unisex Adult Holt Snow Sports Ski Helmet
Smith is one of the original ski brands. Dr. Bob Smith invented the first sealed thermal lens goggles in 1965 because he wanted to get in a few more powder runs when the weather wasn't great. If it wasn't for his love of skiing, we might still be skiing in sunglasses and having to wait for good weather. The company has been making high-quality ski gear for over 50 years. Smith helmets are some of the top-rated ski helmets out there and they make everything from beginners to professional lids. So, no matter the price, you know you are buying quality.
The Smith Optics Holt is the entry-level helmet and with prices starting at $21.99, we think it's the best value helmet on this list. For the large sizes you are looking at around $70, but you still get a lot of style and protection for your money. It's a great looking helmet that comes in a range of colors. It has a classic style that will suit any skier. Plus, it has a lot of the technology of more expensive helmets.
The impact-resistant "Bombshell Construction" uses an injection of ABS material to protect your head and the ventilation system keeps your head cool or warm, weather dependent. This lid is also designed for skate parks in the summer, so you know it will be able to handle a hot day on the slopes. The helmet will fit any goggles, but it will feel most comfortable with a pair of smith optic goggles, as they are designed together. You can also buy a Skullcandy Audio System that fits into the helmet, but these are sold separately. Make sure you also check our selection of the best ski boot bags and ski bindings for more great products like this.
Key Features:
Bombshell construction ABS shell
Adjustable Vents
Made for Smith goggles
Skullcandy Audio System optional
Specification:
Brand

Smith Optics

Model

Holt Helmet

Weight

2.35 pounds
Demon Phantom Ski Helmet with free balaclava
You might not have heard of Demon helmets before, but that doesn't mean this is still a strong contender to be one of the top ski helmets on this list. Having said that, it doesn't have some of the features that we've seen in other helmets. For example, it isn't really adjustable, so you need to make sure it fits your head well. It also doesn't have adjustable ventilation, which could become a problem if you are skiing in all sorts of weather.
However, it makes up for that with its awesome Brainteaser audio system. Built into the earbuds, this high-quality system lets you listen to your tunes without the need for annoying headphones. Apart from that, it's a nice-looking helmet that comes in a range of colors and it has all the necessary protection with its ABS outer-shell and EPS lining.
The Demon Phantom Helmet isn't going to cut it for serious snow sports enthusiasts, but if you just want to blast down the piste listening to your music, this Bluetooth ski helmet does the job just fine. Be sure to also check out our list of the best ski boots for more great items like this.
Key Features:
Brainteaser Audio built-in
ABS outer shell
EPS liner
Goggle strap
Specification:
Brand

Demon United

Weight

2 pounds
Oakley Mod5 Factory Pilot Headband Ski Helmet
Oakley is the best when it comes to snow helmets. They have been dominating the snow sports markets for years with their constant innovation and high-quality products. You can't really get cheap or low-quality Oakley gear, so if you are looking for the best of the best, keep reading.
The Oakley Mod5 Helmet is, without question, one of the best ski race helmets money can buy and it's a big innovation in helmet design. The Mod part of the name stands for Modular Brim System. That means that it has two different size options for the brim of the helmet, which is something that no other helmet does. That means it can truly fit any sized head and match up perfectly with your goggles. On top of that, this black ski helmet has removable ear pads, which are cupped for extra comfort) and can fit your headphones straight in without compromising on comfort. The BOA fit system is Oakley's way of making sure you can tighten the helmet to make it extra snug around your head.
The Mod5 also features the MIPS technology that we saw in the Giro Nine, which stops your head from rotating if you have a bad fall. This helmet does everything that other helmets do but better. The material is really high-quality, the straps are magnetic, it looks amazing, and it fits everyone perfectly. If you have money to spend, buy this helmet. Our handy guide to the top ski pants features more great products like this.
Key Features:
Modular brim system
Removable, cupped ear pads
BOA fit system
MIPS technology
Specification:
Brand

Oakley

Model

99430FP-987-S-A

Weight

2.92 pounds
POC Receptor Bug Ski Helmet
The POC Receptor Bug Ski Helmet is one of the only helmets out there that provides injection molding with ventilation. That means you get an extra-thick ABS shell with a solid ventilation system that makes this a perfect all-weather ski helmet. It's a lot heavier than most of the helmets on this list, but that's what you can expect with an injection-molded helmet.
It's more rounded than some of the more streamlined helmets, but that shouldn't slow you down unless you're a serious downhill skier. Like the Oakley lids, the earbuds are removable, but they aren't as comfortable as Oakley's cupped design. You can also customize this helmet with Beats by Dre headphones which offer some of the best quality sounds. This is definitely one of the top injection-molded helmets available, so if you are into that style, it's perfect.
Key Features:
Thick injection-molded ABS shell
Removable earpieces
Compatible with Beats by Dre
Advanced ventilation
Specification:
Brand

POC

Model

PC102401101LRG1-Parent

Weight

1.5 pounds
Ski Helmet Buying Guide
While plenty of today's helmets look good, their principal aim is to provide safety, protecting your head while you're on the slopes. There's no denying that snowsports can be dangerous. Even if you're not a daredevil and enjoy propelling yourself down an icy black run, you only have to fall over or have someone else hurtle out of control, plowing into you by accident, to appreciate the importance of having your head fully protected. Let's take a look then at some of the key features that you should consider before investing in a new ski helmet.
Ventilation - Venting is necessary to allow cool air to circulate around your head. The weather on a mountain can rapidly change and being too hot is just as dangerous and uncomfortable as being too cold. The higher the level of ventilation, the better the overall airflow. There are two types of venting systems available, referred to as passive and active. Passive is fixed and can't be adapted, whereas active vents can be adjusted and modified during the day according to any changes in weather conditions and temperature.
Material construction - You have a couple of choices depending upon the type you go for (hard, in-mold, or hybrid). Most snow sports helmets are made from with a polycarbonate, carbon fiber, or a fiberglass outer shell, all of which offer excellent protection, impact absorption plus are lightweight and comfortable to wear.
Ear covers - Temperatures change rapidly when you're in the mountains and your extremities are the first to feel the cold. You could opt to wear a balaclava or wooly hat under your helmet to protect your ears or go instead for a helmet featuring earbuds.
Chin strap - If you don't have a chin strap securing your helmet in place, chances are your helmet won't stay in place which is no good at all. The chin strap should be adjustable so that you can customize the fit and also consider going for one that's also sweat absorbent which will add to the overall comfort of wearing a ski helmet.
Protection system - If you are new to the sport or you take your safety seriously, then you should consider going for a helmet that features MIPS (multi-directional impact protection). MIPS isn't available in all helmets but it's an excellent feature reducing rotational forces on the brain that can be caused by impact at different angles. In helmets featuring MIPS, a low friction layer sandwiched between the outer shell and the inner liner works to absorb energy on impact, allowing the helmet to slide directionally according to the impact angle, protecting the head.
Type Of Helmet
There are two main types of snowsports helmet, hard shell or in-mold. Some variations do exist (hybrid designs), which are a mixture of the other two, providing the best of both worlds.
Hard shell utilizes a durable ABS shell bonded to a lightweight EPS liner. This style provides less overall ventilation but tends to be more affordable as well as hard-wearing. It's a popular choice and excellent at absorbing impact from a fall or collision.
In-mould consists of a toughed polycarbonate outer with an impact-absorbing EPS foam liner. This style of helmet is more comfortable and lightweight, offers a good amount of head ventilation while still providing impact protection. They're well-fitting and flexible and tend to be available in more stylish looking designs.
Hybrid helmets are a mix of the two, blend to deliver balance with durability, ventilation with ample protection.
Ski Helmet Safety Certifications
Currently, a global safety standard isn't in effect, so look out for your local standards and ensure that your helmet complies with on the following to be confident that it offers adequate protection:
Common European Norm (CEN) - The American Society of Testing and Materials (ASTM) - the minimum standard required F2040
Snell Memorial Foundation - protection level Snell RS-98
Ski Helmet  FAQ
Q: What is a ski helmet?
A: Ski helmets are protective headwear designed to protect against impact caused by falling over or a collision when you're on the slopes. They absorb energy from impact with a variety of surfaces and come in a range of shapes, sizes, and materials.
Q: How should my ski helmet fit?
A: Your ski helmet should deliver a snug and comfortable, firm fit so that it won't come loose or move around too much. To ensure you have the correct size, measure around the fullest part of your head, above your ears, using a tape measure but it's also recommendable to try your helmet on for final size before going ahead and purchasing. To be absolutely sure, align the front of your helmet with your eyebrows and tighten the chinstrap in place. There should be no discernible gaps between the inner lining and your head. Also, ensure that the back of the helmet isn't digging into your neck uncomfortably, causing restricted movement. It's additionally a good idea to try your helmet on your with regular ski goggles to make sure that everything fits well together.
Q: Why should I wear a ski helmet?
A: While it is a matter of personal preference and not currently mandatory, a helmet is essential if you want to protect your head against impact. Even if you are the most competent and experienced skier in the world, it only takes someone else to lose control and crash into you on the slopes for a potentially life-threatening accident to occur. It's always better to be safe than sorry.
Q: How often should I replace my ski helmet?
A: Any time you've had a crash or suffered some kind of direct impact, your helmet should ideally be replaced. That's also the same if you drop your helmet too. Just one case of impact could seriously compromise the overall effectiveness of your helmet and put you at risk of a head injury.
Sign Up Now
GET THE VERY BEST OF GEARHUNGRY STRAIGHT TO YOUR INBOX