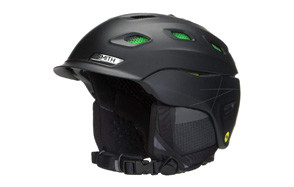 Smith Optics 2019 Vantage MIPS Ski Helmets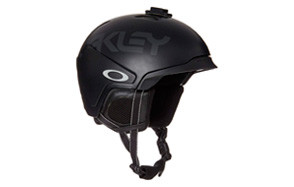 Oakley Mod5 Factory Pilot Headband Ski Helmet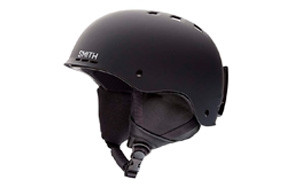 Smith Optics Holt Snow Sports Ski Helmet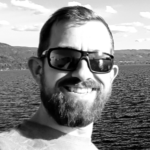 If you're going skiing, you're going to need a helmet. Back in the day, skiers were happy just wearing a woolly hat or a headband, but now you will really stand out if you're not wearing a helmet. In fact, it's an essential part of your snow sports equipment.
No matter how experienced you are on the slopes, you can make a mistake and hit your head, which could end in disaster. You can rent them from any decent ski rental shop, but you will end up with a low-quality helmet that has already been worn hundreds of times that season. So, even if you don't have your own skis and boots, you should buy your own ski helmet. We've done the research and found 9 of the best ski helmets on the market.
The Best Ski Helmet
Ski Helmet Buying Guide and FAQs
While plenty of today's helmets look good, their principal aim is to provide safety, protecting your head while you're on the slopes. There's no denying that snowsports can be dangerous. Even if you're not a daredevil and enjoy propelling yourself down an icy black run, you only have to fall over or have someone else hurtle out of control, plowing into you by accident, to appreciate the importance of having your head fully protected. Let's take a look then at some of the key features that you should consider before investing in a new ski helmet.
Ventilation - Venting is necessary to allow cool air to circulate around your head. The weather on a mountain can rapidly change and being too hot is just as dangerous and uncomfortable as being too cold. The higher the level of ventilation, the better the overall airflow. There are two types of venting systems available, referred to as passive and active. Passive is fixed and can't be adapted, whereas active vents can be adjusted and modified during the day according to any changes in weather conditions and temperature.
Material Construction - You have a couple of choices depending upon the type you go for (hard, in-mold, or hybrid). Most snow sports helmets are made from with a polycarbonate, carbon fiber, or a fiberglass outer shell, all of which offer excellent protection, impact absorption plus are lightweight and comfortable to wear.
Ear Covers - Temperatures change rapidly when you're in the mountains and your extremities are the first to feel the cold. You could opt to wear a balaclava or wooly hat under your helmet to protect your ears or go instead for a helmet featuring earbuds.
Chin Strap - If you don't have a chin strap securing your helmet in place, chances are your helmet won't stay in place which is no good at all. The chin strap should be adjustable so that you can customize the fit and also consider going for one that's also sweat absorbent which will add to the overall comfort of wearing a ski helmet.
Protection System - If you are new to the sport or you take your safety seriously, then you should consider going for a helmet that features MIPS (multi-directional impact protection). MIPS isn't available in all helmets but it's an excellent feature reducing rotational forces on the brain that can be caused by impact at different angles. In helmets featuring MIPS, a low friction layer sandwiched between the outer shell and the inner liner works to absorb energy on impact, allowing the helmet to slide directionally according to the impact angle, protecting the head.

Type Of Helmet
There are two main types of snowsports helmet, hard shell or in-mold. Some variations do exist (hybrid designs), which are a mixture of the other two, providing the best of both worlds.
Hard Shell utilizes a durable ABS shell bonded to a lightweight EPS liner. This style provides less overall ventilation but tends to be more affordable as well as hard-wearing. It's a popular choice and excellent at absorbing impact from a fall or collision.
In-mould consists of a toughed polycarbonate outer with an impact-absorbing EPS foam liner. This style of helmet is more comfortable and lightweight, offers a good amount of head ventilation while still providing impact protection. They're well-fitting and flexible and tend to be available in more stylish looking designs.
Hybrid helmets are a mix of the two, blend to deliver balance with durability, ventilation with ample protection.
Ski Helmet Safety Certifications
Currently, a global safety standard isn't in effect, so look out for your local standards and ensure that your helmet complies with on the following to be confident that it offers adequate protection:
Common European Norm (CEN) - The American Society of Testing and Materials (ASTM) - the minimum standard required F2040
Snell Memorial Foundation - protection level Snell RS-98

Ski Helmet  FAQ's
Q: What is a ski helmet?
A: Ski helmets are protective headwear designed to protect against impact caused by falling over or a collision when you're on the slopes. They absorb energy from impact with a variety of surfaces and come in a range of shapes, sizes, and materials.
Q: How should my ski helmet fit?
A: Your ski helmet should deliver a snug and comfortable, firm fit so that it won't come loose or move around too much. To ensure you have the correct size, measure around the fullest part of your head, above your ears, using a tape measure but it's also recommendable to try your helmet on for final size before going ahead and purchasing. To be absolutely sure, align the front of your helmet with your eyebrows and tighten the chinstrap in place. There should be no discernible gaps between the inner lining and your head. Also, ensure that the back of the helmet isn't digging into your neck uncomfortably, causing restricted movement. It's additionally a good idea to try your helmet on your with regular ski goggles to make sure that everything fits well together.
Q: Why should I wear a ski helmet?
A: While it is a matter of personal preference and not currently mandatory, a helmet is essential if you want to protect your head against impact. Even if you are the most competent and experienced skier in the world, it only takes someone else to lose control and crash into you on the slopes for a potentially life-threatening accident to occur. It's always better to be safe than sorry.
Q: How often should I replace my ski helmet?
A: Any time you've had a crash or suffered some kind of direct impact, your helmet should ideally be replaced. That's also the same if you drop your helmet too. Just one case of impact could seriously compromise the overall effectiveness of your helmet and put you at risk of a head injury.