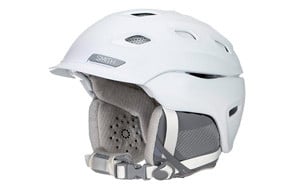 Smith Optics Vantage Snow Sports Ski Helmet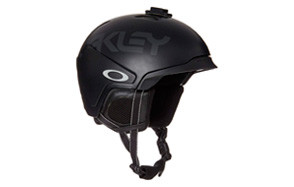 Oakley Mod5 Factory Pilot Headband Ski Helmet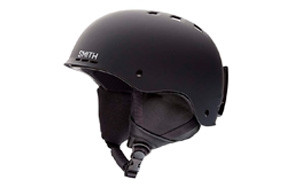 Smith Optics Holt Snow Sports Ski Helmet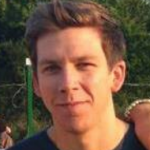 If you're going skiing, you're going to need a helmet. Back in the day, skiers were happy just wearing a woolly hat or a headband, but now you will really stand out if you're not wearing a helmet. In fact, it's an essential part of your snow sports equipment.
No matter how experienced you are on the slopes, you can make a mistake and hit your head, which could end in disaster. You can rent them from any decent ski rental shop, but you will end up with a low-quality helmet that has already been worn hundreds of times that season. So, even if you don't have your own skis and boots, you should buy your own ski helmet. We've done the research and found 9 of the best ski helmets on the market.
The Best Ski Helmet
Ski Helmet Buying Guide and FAQs
How We Chose Our Selection of Ski Helmets
Brand – We don't just look for the top brands in helmets, but it's always an important consideration in ski gear. The trusted brands have been making ski gear for years and are constantly improving their equipment. For example, if you buy an Oakley helmet, you know it is going to be really high-quality. Some of the branded helmets are built to work alongside goggles made by the same company. That way, they can line up the ventilation systems to work together and ensure that the goggles don't steam up. Some of the helmets on this list of from lesser known brands. When that is the case, we make sure that the technology and safety are up to scratch.
Quality – This is important for a number of reasons. Firstly, if you buy a low-quality helmet, you can't trust the safety features and that is the job of your helmet. You have to be confident that the materials and technology can withstand the impact, or you could be putting your life at risk. Secondly, you want your helmet to last. Snow sports are already an expensive past time, so you don't want to have to replace your gear every year. The helmets on this list will last you for years if you treat them right.
Safety – Helmets aren't there to make you look good. They are there to protect your head. Snow sports can be really dangerous, so safety is the most important factor when you are buying a helmet. We look out for tried and tested safety technology like ABS shells and EPS linings. For more advanced ski helmets, we look out for MIPS technology, protects your head against rolling in your helmet. There are certain safety regulations that helmets have to pass, which we will explain more about below.

Reviews – You can't really know how good a helmet is going to be just by reading the product description. That's why we scour the internet for the customer and expert reviews, to make sure these helmets work for the people that buy them. All of the helmets listed above have positive reviews. This is a good indicator that there are quality products. We don't blindly trust reviews, but they are an important part of our decision-making process.
Price – We already talked about how expensive snow sports are. So, the price is an important consideration. We have selected the best helmets from different price ranges. Of course, the more expensive helmets will have more safety and comfort features, but the cheaper ones are still great helmets that will protect your head when it counts.
Features To Look For In Ski Helmets
Ventilation – If you've never been skiing before, you might think it is always freezing cold and you'll need to layer up! But that's not always the case. The weather on the mountain changes all the time and you can get really hot if you wear too much gear. Overheating can be just as dangerous as being too cold. Therefore, you need ventilation in your helmet. Some of the more advanced helmets have adjustable vents that can be modified to suit the temperature. This versatility is really important for advanced skiers. The cheaper helmets still have ventilation, but they usually only have one setting.
Liners – Liners are important for safety as well as comfort. EPS liners help absorb the energy of an impact. It's a tried and tested technology that can be found in bike helmets, skateboard helmets, and even motorbike helmets. A snow sports helmet without a liner won't provide you the protection you need.

Material – Snow sports helmets are usually made from two materials: polycarbonate plastic for the outer shell and expanded polystyrene for the interior. The outer shell can also be made from carbon fiber or fiberglass. All of these materials are lightweight and good at absorbing impact.
Ear Covers – Your ears will get cold up on the mountain. Some people choose to wear a balaclava or woolly hat underneath their helmets, but if not, earbuds are an essential feature. Some helmets have removable earbuds, which means you can use them for summer sports like skateboarding and biking.
Chin Straps – Without a chin strap, there isn't much holding the helmet on your head. They should be adjustable so that you can make it fit your head perfectly. Some helmets have sweat absorbing chin straps, which are particularly good for hot weather.
Ski Goggle Compatibility – If your ski goggles don't fit onto your helmet, you're in for an uncomfortable ride. Helmets are made to be compatible with all goggles, but it is worth testing this out before you buy.
Types of Ski Helmets
ABS Helmet – ABS stands for Acrylonitrile Butadiene Styrene, which is a type of material used in helmet construction. This is the most common type of snow-sports helmet. It features an ABS outer shell and an EPS liner, which work together to absorb the energy of an impact.
In-Mold & Hybrid – This is where the outer shell is molded to the inner lining with putting foam. It makes use of all the available space and is sometimes seen as a superior design.

Ski Helmet Safety Certifications
There is no global standard for snow helmet safety, but there are more localized standards to look out for. When you are buying a helmet, check that it complies with one of the following standards:
Common European Norm (CEN)
The American Society of Testing and Materials (ASTM) -helmets must reach standard F2040.
Snell Memorial Foundation, Snell RS-98
Ski Helmet FAQs
Q: What Is A Ski Helmet?
A: A ski helmet is a piece of protective headgear that protects your head from impact. They are designed to absorb the energy of an impact on different surfaces. They can be made out of multiple different materials and can cost anything from $20 to $500.
Q: What Helmet Size Am I?
A: Your helmet should fit snugly around your head, otherwise, it could come loose during a crash and cause you harm. You can measure your head by wrapping a tape measure around the fullest part of your head, which will be just above your ears. This should give you a good idea of the size you are looking for, but it is still advisable to try the helmet on before you buy. If you are nervous about buying the right size, make sure there is a returns policy so you can check if it fits.

Q: Why Do I Need A Ski Helmet?
A: It's only in recent years that everyone has started wearing helmets for skiing. Before then, people would do snow sports in just a woolly hat. A helmet is essential to protecting your head against impact. Your head is one of the most vulnerable parts of the body and a bad impact can be life-threatening.
Q: When Should You Replace Your Helmet?
A: You should replace your helmet after a crash or if it has been dropped. Just one impact could compromise the effectiveness of the helmet and put you in jeopardy.
Q: How Do You Clean A Ski Helmet?
A: You can get a sanitizing cleaner from motorcycle shops that are perfect for cleaning helmets. The liner can sometimes be put through the wash but check the instructions before you try this. You can also get bacteria eating spray that stops your helmet smelling, if you use this regularly, you shouldn't need to wash it.
Q: How Do You Store A Ski Helmet?
A: Some helmets will come with a bag that you can use to store it. If not, we recommend buying a helmet bag to keep your helmet warm and dry. You should keep it in a dry room that isn't too hot or too cold.