Best Avalanche Beacons In 2022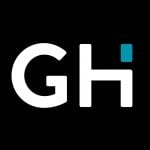 This product guide was written by GearHungry Staff
GearHungry Staff
GearHungry Staff posts are a compilation of work by various members of our editorial team. We update old articles regularly to provide you the most current information. You can learn more about our staff
here
.
GearHungry may earn a small commission from affiliate links in this article.
Learn more
If you've graduated from the standard slopes and prefer to get the adrenaline pumping on the lesser-traveled backcountry trails (even if you have to carve the lines yourself) the best avalanche beacons are an essential for ensuring your survival should things take a turn for the worst.
Having the proper avalanche gear is a must when venturing away from the crowds, the lifts, and well-molded moguls and into the trees. As much as you can try to predict and study the snow reports and forecasts when skiing, it's not always as easy as that, and you never know what could happen when you're high on the side of a crisp snow-covered mountain with the chance for awesome photographs, but far from anybody else.
Using Beacon tracking is one of the best ways to stay safe exploring the back and side country when snowboarding, skiing, or engaging in cross-country snow sports. You may feel invincible, but the snow might have other ideas, and if you take such risks, it's only right for you to equip yourself with accessories that will reduce the chance of you never being seen again. It's a scary thought, and we all hope it never happens to anybody, so do everything you can to ensure that it doesn't.
The Best Avalanche Beacon
Artex Personal Locator Avalanche Beacon




This Artex Personal Locator Beacon is our best choice for this review. It is a highly efficient GPS locator. It works with the best and most exclusive search and rescue networked satellite technology systems in the world today. The exciting thing is that there are no charges to the usage of these excellent satellite services. Why? Different governments came together to fund it, and as such, they take up the total cost of its service users in times of emergency. It has up to 406 MHz signals which connect to different search and rescue signal authorities around the world. Get to know your current location with its GPS that has channel receivers of up to 66. An added 121.5 MHZ signal beefs up the search and locating process with a homing signal technology which enables Search and Rescue Authorities to zero in on where you are located as they move closer to you. For more amazing ski gear, check out our guide to the best ski bindings.
Key Features:
Certified American standard
Features a LED strobe light
Worldwide satellite services connectivity
Portable and efficient
Specification:
Brand

Artex

Model

8110

Weight

4.2 ounces
Runs on batteries
It has a display screen
Usable by either gender
No non-American registration versions
It only works in open sky environments
Black Diamond PIEPS Micro Avalanche Beacon




Our best choice product is the Black Diamond PIEPS Micro Avalanche Beacon, which for experienced adventurers is the only item they'd want with them should disaster strike. It delivers a maximum circular range of a respectable 40 meters, and the flagging function is essential when searching for multiple burials when time is of the essence.
The large LCD screen makes it super-simple to read in a hurry, and the vibration-based warning triggers as soon as it detects a signal close by. However, with these extra features comes a larger learning curve, so make sure you get your practice in with it before heading out. These extra features should pay off though, and with them, you'll get an intuitive, easily updatable snow beacon you'll be thankful to have with you should you ever need it, we just hope you never do. Our handy guide to the best ski jackets features more great products like this. 
Key Features:
Wireless updates managed through Bluetooth enabled mobile app
Maximum circular range of 40m
Flagging function for multiple burials
Switches between send and search modes automatically
Specification:
Brand

Black Diamond

Model

112900

Weight

5.3 ounces
Large LCD display is easy to read
Vibration-based warning triggers on first reception of signal
Ideal for both side country and backcountry use
Longer learning curve compared to other options
Black Diamond Recon BT Avalanche Beacon




The Black Diamond Recon BT Beacon is a compact and comfortable option that allows for a secure and reliable grip when needed the most. It also boasts Bluetooth functionality to give it a modern feel which allows you to take care of your settings and organize software updates, making it one of the most efficient options around.
With 3 antennas, you're guaranteed superb signal strength along with interference protection which detects issues automatically to switch between the antennae so you can focus on your targets. While this is cool, it also means some features are a little lacking, and it's not always about how many features you can fit in, but how well it performs. Even so, it has a 50 meter search range and is compatible with the iProbe to further increase searching capabilities. If you're looking for a Black Diamond option at a more affordable price, this could be it. Find more great products like this by checking out our guide to the best ski goggles.
Key Features:
Soft touch contact points ensure improved ergonomics and handling
Bluetooth functionality to manage settings, software updates, and optimization
Three antennas provide excellent range and signal strength
Harness-style carry pouch included
Specification:
Brand

Black Diamond

Weight

2.88 ounces
Compatible with iProbe for increased search capabilities
Automatic interference protection switches between antennas
50 meter range
A little lacking in features compared to other options
Backcountry Access Tracker3 Avalanche Beacon

The Backcountry Access Tracker3 Avalanche Beacon is an upgrade to the Backcountry Access Tracker2. This is even smaller and lighter than the tracker2 by up to twenty percent. Added is an up to date display and an additional receiving antenna which makes it a total of three receiving antennas. It gives even greater convenience and comfort from its design; guaranteeing an unmatched user experience. It comes in black color. This is ideal for all who love to spend time in the backcountry. It runs on three AAA sized batteries. This poses both advantages and disadvantages. You will be able to plan well with a lot of spare batteries for back up when going to the backcountry for a more extended period. On the other hand, one can argue that the price of purchasing these batteries compared to how long it can last is more expensive than a chargeable version. Perfect to always have in your ski backpack.
Key Features:
Cute and of lightweight
Comes with a display screen
Runs on three enhanced receivers
Meets all European and American standards
Specification:
Brand

Backcountry Access

Model

2332003.1.1.1SIZ

Weight

7.8 ounces
Easy to use
Runs on AAA batteries
Features a display screen
Not rechargeable
Works in open spaces only
Comes in only black color
Arva EVO4 Avalanche Beacon



Take that bold step into the backcountry with this Arva EVO4 Avalanche Beacon. Manufactured by Arva; a leading brand and producer of Avalanche Beacon.  It gives you that extra assurance regardless of where you may find yourself. It can cover an extensive range with real-time satellite systems that aid in the easy identification of victims and other targets. This all-new Arva EV04 Avalanche Beacon has been carefully designed with all the needed features. Its marking feature is one of a kind. You can better interpret the markings, group check status, and clip for safe services by way of viewing the LCD screen, which shows a clear, precise, and easy to understand summary. It works with three very efficient antennas within a digital range of 40 meters. It runs on four AAA sized batteries. Purchase of this Avalanche Beacon comes with added four of these AAA batteries to get you on the move. All passionate skiers will love some of the best ski boots from our list, so check them out and pick your favorite pair.
Key Features:
Runs on AAA batteries
Has three antennas
Has a display screen
Great design
Specification:
Brand

Arva

Model

ARNIEVO4

Weight

10.6 ounces
Offers real-time victim marking
Very portable
Highly efficient
Does not go beyond 40 meters
Not rechargeable
Only runs on batteries
Avalanche Beacon Buying Guide & FAQ
How We Chose Our Selection Of Avalanche Beacons
Choosing the best avalanche safety gear meant there was a little more pressure than our standard buying guides, and this is literally life and death we're talking about. To ensure we found the best, safest, and more reliable products possible, we considered these 3 factors.
Reviews - The tricky thing about avalanche beacons is that most customers won't have used it in its proper capacity. However, you can still get an idea of its quality from practice drills while also getting an idea of how easy it is to use, how well it receives and transmits a signal, and how it fits in your pocket or backpack.
Brand - You want to know you can trust the brand you use, and with the reputations of the brands we've selected, that shouldn't be an issue. These companies specialize in outdoor activities and will often be the first names that come up when you ask someone which brands are best for exploring the world.
Price - You can't put a price on safety, so expect avalanche beacons to cost quite a lot whether as a one-off purchase or through a subscription service. However, if you often enjoy snow sports and frequently go off-piste where you could be caught in an avalanche, it will eventually pay for itself. There isn't a wide range of prices, but we still focused on affordability and value along with more advanced options.
Features To Look For In Avalanche Beacons
Before making your final choice between the best avalanche beacons, consider these important features to ensure you know what you're looking for, and what best suits you.
Digital Vs Analog Transceivers - Snowboarders and skiers prefer digital transceivers as they are easier to use and more readily available. However, if you've always used an analog beacon, you may not want to make the switch. Choosing whichever option you are most comfortable using is the most important thing and will lead to a greater chance of survival.
Screen - A clear and easy-to-read screen is essential, especially if the conditions are harsh and overcast, and this means it's also useful to have a backlight functionality. A large screen will also display as much information as possible to help you find the avalanche victim and get them out safely.
Range - Maximum range is another important feature, however it's arguably not as essential as the speed of locating and ease of find your partner. Still, it's easy to get separated when on the slopes, so a wide range will give you the extra advantage should something happen. A typical beacon will range between 30 and 40 meters, but there are others which provide a circular range of 50 meters, too.
Batteries - Knowing which batteries your avalanche tracker uses before buying will help you get an ample supply of replacements, because you don't want to get stuck in an avalanche and find your beacon doesn't work. Most products run on AAA batteries, but this may vary between brands.
They will also come with batteries included to help you get started and practicing as soon as the avalanche beacon arrives.
Multiple Victims - If you're part of the rescue team searching for multiple victims, see if Flagging, Marking, or Masking features are available to locate every victim in your range. This will give you the best chance of finding everyone and ensures you can give them an airway before they run out of time.
In actual rescue scenarios, it's not right to find and leave, so you must work quickly to ensure everyone survives. It's a lot of pressure, we know, but that's part of the job.
RECCO - The RECCO system is a power- and activation-free way to find people in avalanches, but only if they have RECCO-ready reflectors on their snow gear. We go into greater detail about this further down, but an avalanche beacon with RECCO compatibility can increase your chances of locating victims if there is no transmission signal available.

Avalanche Beacon FAQ
Q: Are all avalanche beacons compatible?
A: Yes, or at least all beacons made in the last 15 years are, anyway as they all operate on 457 kHz frequency to allow compatible interchangeability. However, those older than 15 years use 2 separate standard frequencies: one for Europe and one for North America, so they may not be compatible, especially in countries where things do now seem as advanced as more famous, luxury, and modernized ski resorts.
Q: How do avalanche beacons work?
A: An avalanches beacon, which you might also see called an avalanche transmitter or avalanche transceiver works through both broadcasting a signal and searching for radio waves to connect. Much like typical radio waves and frequencies, they can connect to other radio devices using this transmission.
To make it easier for you to find or be found, official avalanche beacons will beep louder or faster (or both) as the signal strength increases.
You may also have a directional number on your device, which measures how far away the victim of the avalanche is. When the number cannot get any smaller, you know you have found your target and can begin the extraction process.
Q: Do avalanche beacons save lives?
A: We would hope that an avalanche rescue beacon never needs to save lives, but that's not how life works, unfortunately. That being said, they have been proven to save many, many lives since their introduction in 1968.
Despite this, as identified on Avalanche.org, they are only truly effective when used by people who practice with them regularly, and the proportion of people who practice frequently is not as much as it could be. Because of this, the survival rate of avalanche victims using transceivers is not as high as we would hope.
For those who practice with their avalanche beacon regularly, though, the success rate of survival is high, so if you are considering investing in one, it pays to know how to use it and to run drills to ensure you can use it correctly.
Nature also gets in the way, though, and around a quarter of people caught in an avalanche will die from collisions with trees and rocks on the way down. Therefore, an avalanche beacon can only help the three-quarters of riders who survive the fall and get buried.
Q: How does the RECCO system work?
A: The RECCO system is a method for finding people who have had the terrible luck of getting buried in an avalanche. It comprises 2 parts, a RECCO detector which the rescuers use, and the RECCO reflector which is fitted to your ski jacket or pants.
The reflector is a small antenna which emits a radio signal and bounces a signal back between the detector to help them find you. The biggest benefit of the RECCO system - aside from your survival - is that it requires no power or activation to work.
Across the globe, there are over 800 ski resorts, Search and Rescue Teams, and helicopter cases which use the RECCO system, so if you've got one fitted to your ski gear, it's likely you'll have a good chance of getting found.
However, just because you have a RECCO system doesn't mean you shouldn't still take an avalanche transceiver with you, as rescue teams will search for both to locate you.
Sources:
Sign Up Now
GET THE VERY BEST OF GEARHUNGRY STRAIGHT TO YOUR INBOX