Best Recumbent Exercise Bikes in 2021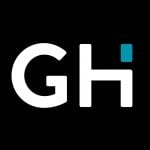 This product guide was written by GearHungry Staff
Last Updated
January 20, 2021
GearHungry Staff
GearHungry Staff posts are a compilation of work by various members of our editorial team. We update old articles regularly to provide you the most current information. You can learn more about our staff
here
.
GearHungry may earn a small commission from affiliate links in this article.
Learn more
The recumbent exercise bike is an effective, low-impact cardio machine that offers benefits comparable to those of its upright, stationary cousin. The ergonomic design takes stress off of your neck, shoulders, and supports your lumbar spine, without that after-ride muscle tension and saddle soreness typical of upright cycling.
In keeping with the times, most current recumbent bikes feature technology that controls and records various training regimes and metrics; some models are Bluetooth-capable.
We've compiled this quick guide to the best recumbent exercise bikes available to help you find your very own. So, saddle-up and get ready to take these babies for a virtual spin.
The Best Recumbent Exercise Bike
Recumbent Exercise Bike Buying Guide & FAQ
Features to Look for in Recumbent Exercise Bikes
Design - In choosing the bike best suited to you, let your goals be the guiding force. Basic models may prove more than sufficient for someone whose focus in injury rehabilitation. In contrast, those seeking to supplement a dedicated training regimen may benefit from more nuanced models.

Frame - Look for a bike with a sturdy frame of brushed steel or aluminum. Both materials are known for their longlasting durability. The weight capacity of most recumbent exercise bikes hovers between 220 and 380 pounds.
Frames with step-through configurations are the easiest, least gymnastic to navigate.
Footprint - Upright bikes do hold one thing over recumbents — the footprint. The nature of the design means that recumbent exercise bikes occupy more area, an essential consideration if you're working with meager floor space.
Resistance - The majority of recumbent bikes house eight levels of resistance at the minimum; some offer as many as 25 levels. The greater a machine's resistance span, the more you can keep pushing your limits.

Console - If you're someone who likes to track a variety of metrics during your exercise, you'll want a digital readout console. Typical bike consoles feature all the standard metrics — time, distance, speed, and energy expenditure. Less common, but still widely available, is an odometer function.
Consoles also house a variety of preset programs, useful if you are unsure of where to start.
Secondary Features - Transport wheels, holders for cups and personal items, handlebar-integrated heart rate monitors, and adjustable seats are pretty standard secondary elements.
More advanced models boast Bluetooth connectivity and a smartphone app that helps track your fitness by pulling data from the bike.

Recumbent Exercise Bike FAQ
Q: What is a recumbent bike?
A: A recumbent bike is an exercise bike that offers more ergonomic seating that the traditional upright bike. The backrest and large seat encourage the rider to sit recumbently, which alleviates pressure on the lumbar spine, neck, and shoulders, and won't leave you saddlesore.
Q: What is the difference between a recumbent bike and an upright bike?
A: While both recumbent and upright bikes provide similar results, there are a few distinctions between the two. The most obvious is that recumbent exercise bikes have a backrest and larger seat compared to upright exercise bikes. This configuration is especially beneficial for those suffering from chronic pain and inflammatory diseases and has proven useful in injury rehabilitation.
Q: Can you lose weight on a recumbent bike?
A: Besides the overall design, the mechanics of a recumbent bike do not stray too far from upright bicycles. You can expect the same potential for weight loss and calorie burning as you would a regular exercise bike, especially if you take advantage of the range of resistance levels.

Q: What are the benefits of a recumbent bike?
A: The best recumbent exercise bikes come with a range of benefits regardless of who you are and what your skill level. These benefits include:
Improved comfort and support.
Low impact on joints and muscles for fewer injuries and injury rehabilitation.
Weight loss and stamina training.
Suitability for beginners, seniors.
Fitness tracking through distance, time, speed, and calories.
Q: How long should I ride a recumbent bike?
A: Daily exercise is something everybody should aim for, but it's often difficult to motivate yourself to go to the gym. However, with a recumbent exercise bike, you can get a sufficient workout from the comfort of your home.
However, you might be unsure how much exercise to do, especially if you're not used to doing any activity at all. As recumbent exercise bikes are cardio, the recommended amount is at least 30 minutes, as this will give you enough time to burn energy and get a sweat on. Of course, as 30 minutes is the minimum, you can go for as long as you're able.
Despite this, you shouldn't work yourself too hard, as this could cause aches and pain the next day. If you are not familiar with recumbent cycling or regular exercise, it's best to start small, especially with the tension levels, and then gradually increase depending on what you believe you are capable of doing.
Q: Do recumbent bikes burn belly fat?
A: Recumbent bikes will burn calories, and this enables you to lose weight all over your body, which includes your stomach. However, you cannot rely solely on cardio and recumbent exercise bikes to flatten the tummy and burn belly fat.
You must maintain a balanced diet and combine your cycling with other workouts, such as lifting weights and performing bodyweight exercises such as pushups, situps, crunches, and planks.
Sources:
Recumbent Bicycle - Wikipedia
Sign Up Now
GET THE VERY BEST OF GEARHUNGRY STRAIGHT TO YOUR INBOX