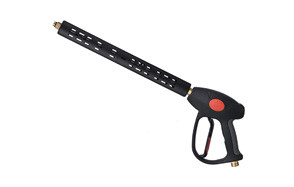 M MINGLE Replacement Pressure Washer Gun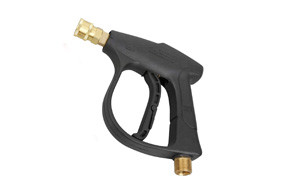 Sooprinse High-Pressure Washer Gun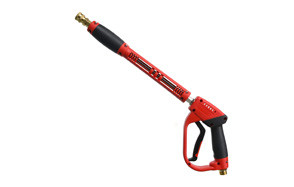 Tool Daily Deluxe High-Pressure Washer Gun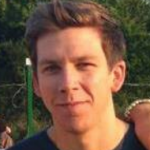 The best pressure washing machine in the world is useless without using the appropriate pressure washer gun attachment. This critical piece of equipment will determine just how useful your full pressure washing machine setup will be and the variety of surfaces you'll be able to safely and effectively clean.
Some guns will attach straight to your garden hose and produce a slight increase in pressure, while others are designed exclusively as a pressure washing machine attachment. If you need serious power, you'll want to attach a gun to a pressure washing machine. There's a huge variety out there, and picking the best pressure washer gun can take some serious research, and luckily we've done that for you.
The Best Pressure Washer Gun
Pressure Washer Gun Buying Guide & FAQ
Features To Look For In Pressure Washer Gun
These are the features you should look for before buying a pressure washer gun:
Durability - You'll want your pressure washer gun to last, so checking out build quality is very important. Most guns are made from injection-molded plastic and have stainless steel components. Look for a pressure washer gun that has excellent build quality.
Handle - The ideal pressure washer gun should have a handle that is comfortable and gives the operator good leverage on the device. Pressure washing machines create a lot of force when they are in use, so you'll want to pick a gun that ensures you can keep the stream of water under control and pointed in the right direction.
PSI Ratings - Short for "Pound per Square Inch," PSI is a unit of pressure. In the case of a pressure washer gun, it measures the force the water stream exerts when leaving the gun.
This feature plays a significant role in determining the pressure washer gun's strength. Primarily, you want to get a gun with the same PSI rating as the pressure washer itself. A gun with a higher rating is also acceptable.

Types Of Pressure Washer Guns
Electric-powered gun - Consumer electric pressure washer guns work with electric-powered washers. These electric-powered units are the most common type of pressure washer guns. They typically come with a lower PSI rating, but they are also more portable.
Gas-powered gun - The gas-powered pressure washer guns work with gas-powered pressure washers. Typically these guns are designed with a bit more durability given that gas-powered pressure washers work at a higher PSI and commonly in a more challenging cleaning environment. So, they can handle higher PSI levels than electric-powered guns.
Commercial/professional-grade gun - These pressure washer guns have higher PSI ratings than the electric and gas-powered pressure washer guns. This higher rating is because they're more suited for industrial and commercial locations where the cleaning needs are more significant.
Choosing the right pressure gun is simple. You need to know the purpose and the area to be cleaned before deciding on the type. You don't want to spend all the money on an industrial gun for something that a simple consumer-grade gun can handle.

Pressure Washer Gun FAQ
Q: What is a pressure washer gun?
A: Pressure washer guns are an attachment designed to aid in cleaning by intensifying the water stream from a garden hose or an electric or gas-powered pressure washing machine. This device is necessary for controlling the high-pressure water stream and detergents when cleaning things like a car, pavement, or other dirty and tough-to-reach surfaces.
Q: Are pressure washer guns universal?
A: Many, but not all, pressure washer guns are universal. If the gun you have settled on doesn't appear to fit with your pressure washing machine natively, there are several coupling options you can buy to connect them. Read the packaging and product descriptions carefully to ensure that the gun you're buying will work with your equipment at home or on the job site.

Q: How does a pressure washer gun work?
Pressure washer guns are typically attached to the end of a garden hose or gas or electric-powered pressure washing machine. The gun itself serves as an aiming device for pressurized water and often integrates a tank of detergent so that the user can utilize the full cleaning power of the gun.
Pressure washer guns typically sell with several nozzles that modify the spray angle and pattern of the water.
Sources:
Pressure Washers - Explaining That Stuff
Different Types Of Trigger Guns On Pressure Washers - C&J Pressure Washing