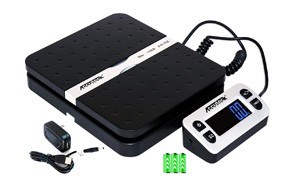 Accuteck ShipPro Digital Shipping Postal Scale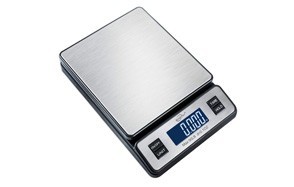 Weighmax W-2809 90lb Digital Postal Scale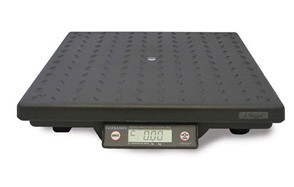 Fairbanks Scales 29824 Ultergra Postal Scale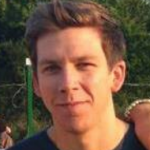 If you're trading on or offline, it's likely that a postal scale is an essential tool when it comes to each day in the office. Although it might not be an obvious essential for every business when you consider that the best postal scales on the market retail at under 50 dollars, it's a valuable tool to have. What's more, the majority of mailing services in the US offer some kind of discount if you weigh and pay your own package, so, you stand to make your money back pretty quickly if you use your scale a lot. Granted, postal scales aren't the most exciting thing to shop for which is why we've taken a look at the best on the market right now so you can get it right the first time.
The Best Postal Scale
Postal Scale Buying Guide & FAQ
Who knew there could be so many postal scales to choose from?! To put it simply, you can get a decent scale for an affordable price. How much you spend will come down to the weight capacity you require. Most features such as multi-power and an LCD screen come as standard, but, certain models offer an improvement on these. If you're weighing larger items, you'll likely want a scale with a detachable screen for easy reading and if you're going to link to an online postal service, it's worth paying a little more for a scale that allows you to connect to a Mac or PC.
Although we're pretty confident we've bought you the best options on the market right now, we always like to let you know how we made our selection so you can shop around a little more if you wish.

How We Chose Our Selection Of Postal Scales
As always, we wanted to bring you a range of reputable brands which is why you'll see options from the industry leaders in our top picks. Beyond the brand, price is always an important consideration, which is why our review features scales that vary massively in price, bringing you something for every need and budget. Last but not least, we went through hundreds of reviews to bring a complete overview of the best postal scales on the market right now. We get it, postal scales aren't exactly the most exciting topic, so, we have done all the hard work for you. All you need to do now is make your choice.
Features To Look For In Postal Scales
There are a number of features you need to look out for when shopping for your postal scale, a lot of these can vary depending on the purpose. With that said, there are three vital features that apply to every shopper and their needs.
Accuracy - The accuracy of a reading is perhaps the most important feature when it comes to choosing your scales, particularly if you're weighing lightweight parcels. Parcel services don't exactly come cheap, so getting an exact reading can often save you a whole lot of cash. Thanks to technology today, the majority of the scales on the market will give a reading within 1oz. The majority of scales will specify how accurate reading is, so, be sure to keep this in mind when making your selection.
Dimensions - Dimensions of your scale is an important factor for two reasons. Firstly, if you're short on space or plan or transporting your scale, you'll want something that is relatively compact for ease of use. However, you'll also need to consider the size of the parcels you'll be weighing, if they're going to be big and bulky, you'll need a substantial sized plate to allow you to do so.
Weight - Finally, you should consider the weight of your scales. Nowadays, a lot of the best postal scales are both lightweight and durable, meaning you can take your pick of the bunch. With that said, it's worth taking note of the weight, particularly if you plan on moving your scales regularly.
Types Of Postal Scales - There are two types of postal scales available, mechanical and digital. Today, you'll find that the majority of scales are digital as they provide a more accurate reading. To break it down, a mechanical scale or 'balance' scale is used to measure weight without a power supply but can often provide a less accurate reading. Whereas, digital scales work using a strain gauge load cell and are powered by battery or mains power.
Postal Scale FAQ
Q: What is a postal scale?
A: Simply put, a postal scale is a sensitive scale that is crafted specifically to weigh mail packages so you can calculate the cost of postage in the most accurate way. With the price of postage continuously on the rise, it will definitely pay to invest in a postal scale if you're not already using one. Not only will it save you money in the long run, but also time.
There you have it. Everything and anything you could possibly need to know about the best postal scales on the market today. Thanks for sticking with us on this topic, we know it's not the most exciting guide we've covered. To summarise, when you consider the fact you can pick up a decent scale for less than $50, it's safe to say it will be a solid investment for your business as it will save you cash later down the line. In fact, as we mentioned earlier, accurate readings and saving on the cost of having the postal service weigh your parcels will mean that you'll likely reap back your investment within the first month.