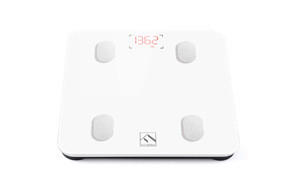 FITINDEX Smart Wireless Digital Body Weight Scale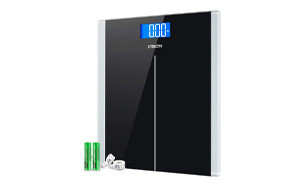 Etekcity Digital Body Weight Bathroom Scale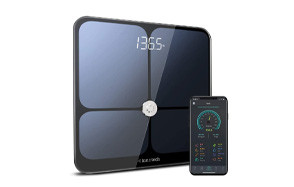 Innotech Smart Bluetooth Body Weight Scale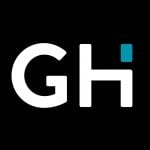 For many of us, checking our weight on bathroom scales are a dreadful act. With all the health scares and healthy eating fads, it is only normal to succumb to the pressure of weight management. Whether you are looking to lose or gain weight to have your summer body activated fast, or if you're looking for an efficient weight management solution for the long run, there are a number of modern, high-tech scales that serve as wonderful devices to steadily check your weight from the comfort of your home. Regardless of how well you are doing with your weight loss plan, it is still important to have the best body weight digital scales around. We have put together this list of the best body weight scales that would efficiently aid you through your healthy journey.
The Best Body Weight Scale
Body Weight Scale Buying Guide
You may love the traditional way of tracking body weight data in a diary or notebook. Let's be candid, it can get tiresome especially if you often forget. Digital scales take out all the work from data collection. Here are a few things you should know about digital scales before purchasing one.

How We Chose Our Selection Of Body Weight Scales
Reviews - If you carefully go through the product reviews it's clearly noticeable that most of the reviews are very positive. We are not one for hearsay, but these are real users giving real feedback with pictures and videos as proof. We happily took into consideration the useful positive feedback on the functionality, performance and durability of each product.
Prices - Getting fit or bodybuilding is already a pricey venture. We ensured the above products were fairly priced and pocket-friendly
Brands - A good brand doesn't need much advertisement. The various brands are properly certified and well known by a wide range of users who can swear by their quality and productivity.

Features To Look For In The Best Body Weight Scales
Smart Technology: It is important to consider what the digital scale offers technology wise. We live in a tech age where practically everything has been advanced and made simpler. Everything is synced and handled on our smart devices. Smart options like Bluetooth syncing, auto-calibration and the likes should count as important smart features among others you prefer.
Accuracy - The scale should have high-precision monitoring that delivers accurate body composition metrics. Most digital body weights give a 0.2 lbs increment percentage. You wouldn't want to be rejoicing over a certain figure and have another number delivered to you at the doctors' office. These smart scales use bio-impedance for measuring body mass. They send signals through the scales' top to the feet via electrodes. This works by stepping on the scale with bare feet for accurate readings within seconds. Body composition on the hand is determined by the users' weight, height and electrical impedance.
Additional Functions - It's best to look out for a scale that measures more than just body weight if you are a fitness enthusiast. It would really pay to spend a couple more on smart electronic weight scales instead of the regular analogue options. Some smart scales measure up to 9-13 different biometrics. Some scales also offer multi-user options with separate and private readings for all individual users. Look at all the specifications so as to know which best suits you and what you are striving to achieve.

Types Of Body Scales
Balance Scale - These are very large upright structures; you stand on the base which makes use of a balancing mechanism that steadies with the balancing of the weights on top. The weights at the top are moved around until the scale is balanced at the centre. These are found in hospitals or probably a gym given that they are more on the big size.
Spring Scale -The spring scale is a very traditional body weight scale. It requires users to step on the scale, the weight of the individual puts pressure on the spring which causes the disc to move. The disc turns a certain way due to gravity and makes the spindle point to the numeric point that represents your weight. They are not very durable but are quite a reliable form of measuring body weight.
Digital Scale - Digital scales are modern day scales that run on batteries. They display weight once they are mounted, on a display screen. Digital scales have been continually enhanced with added features for the modern day man/woman. These include BMI measurements, auto calibration, smart syncing and the likes.