Best Smart Scales in 2022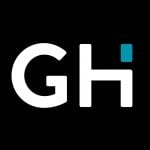 This product guide was written by GearHungry Staff
Last Updated
November 3, 2018
GearHungry Staff
GearHungry Staff posts are a compilation of work by various members of our editorial team. We update old articles regularly to provide you the most current information. You can learn more about our staff
here
.
GearHungry may earn a small commission from affiliate links in this article.
Learn more
When it comes to personal care, data is everything. Doctors need medical history to work off of, and you need a trend of behavior to properly plan out your healthy future. It's as simple as that, but what isn't simple is gathering that data. We've investigated the best smart scales on the market, taking app compatibility and user-friendly designs into consideration. It's time to step on the scale, and walk away with more than a single three-digit number. With a digital body scale, you can walk away with knowledge on how to change your routine, devise what is and isn't working, and become a healthier you every single day. Let's get into the best smart scales.
The Best Smart Scale
Eufy Smart Scale with Bluetooth 4.0
From price to power, Eufy came out on top, but not without issue. First and foremost, we admire the wide weight capacity range and the way the tempered glass is extremely easy to clean and keep clean. The Bluetooth function has a good enough range, but this body composition scale is known to have inaccuracies if you don't regularly calibrate it. The app tracks information well (if left open), but has advertisements and a short list of what it can connect to. Eufy does give you a 15-month warranty, but based on our experiences, if you're able to calibrate properly even after a week of use, your Eufy scale should last you for a long time. Check out our guide to the best luggage scales for more great products like this.
Key Features:
Bluetooth 4.0 connectivity capabilities
400 lb weight capacity
Includes a 15-month warranty with purchase
Specification:
Brand

eufy

Model

AK-T9140011

Weight

3.53 pounds
Extensive app features help you build data trends
Tempered glass is simple to keep clean
App pushes you to make an account and is ad-ridden
Requires frequent calibration to maintain accurate weight readings
Withings and Nokia Body+Smart Scale
Two great companies clash for one stellar product. Nokia and Withings created this highly durable smart bathroom scale, one that comes with an aesthetic look, and thin build for easy storage. They give you up to 300 lbs of weight capacity, which is significantly lower than the competition. If you fall under that limit, you'll be able to use the full-fledged app to track your information and biometrics with ease. Simple graphs, easy to read information, and a long-lasting battery to keep everything running smoothly. While Withings and Nokia Body+ looks nice, you'll have to fight to keep it that way. The tempered glass top is extremely susceptible to spotting and picking up debris from your feet, so clean it well. Between the powerful connectivity, international weight display function and the bright LCD screen, you'll have everything you need. Check out our guide to the best sleep trackers for more great products like this.
Key Features:
Stores up to eight user profiles
802.11 high-speed Wi-Fi Connectivity
International weight adjustments (lb, kg, etc.)
Specification:
Brand

Withings

Model

WBS05-Black-All-Inter

Weight

4.4 pounds
Clean, linear app design with easy to read information
Average battery life of up to 18 months
Lowered weight capacity of 300 lbs
Tempered glass top gets dusty quickly/attracts debris from bare feet
RENPHO Bluetooth BMI Smart Scale
We always say that getting in shape doesn't have to be expensive. Our top value gives you the most bang for your buck, if you can undergo a little bit of patience in getting to where you need to be. RENPHO syncs up to your Google Fit account, Apple Health, and a myriad of other apps that usually don't hook up to body composition scales properly. Our favorite feature is that if you want to just weigh yourself, RENPHO will hold onto the remaining BMI data and ship it to your phone next time it's connected. It showcases 11 different BMI metrics to give you a full health card, but be warned that its range is very limited. If you're standing within a few feet of it, you're good to go, but outside the room and it's not going to work. Our only other complaint was that you can't have multiple user profiles, but the wide range of supported devices and decent battery time more than make up for it. Make sure you also check our guide to the best bathroom scales.
Key Features:
Wide range of supported devices and software capabilities
Syncs up to your existing Apple Health and Google Fit accounts, and more
Average ten-month battery life (AAA batteries)
Specification:
Brand

RENPHO

Model

ES-CS20M-B

Weight

3.09 pounds
Retains data to add to your phone next time it's connected
Measures 11 different metrics to give you a full health card
Short Bluetooth receiver range (six feet at best)
No multiple user profile feature
Greater Goods Bluetooth Smart Scale
First of all, we have to applaud their epic brand name. Greater Goods provides a top-notch Bluetooth scale at a rock-bottom price. They don't just push out a product; they continue to work on it. If you've seen this scale before, you'll be happy to know that it is now compatible with Apple Health, Google Fit, and many similar apps. You get a very bright LED display, high weight capacity, and our favorite benefit: forgetful phone forgiveness. If your phone's not on you, it'll retain that data and sync it next time you're hooked up. With all that power, it does burn through batteries faster than we ever would have imagined. As a result of it using so much power, it has to be recalibrated frequently to maintain accurate readings. Greater Goods did quash one major complaint we find with most smart scales, and that's range. Their Bluetooth 4.0 maintains a steady connection, no matter what.
Here are some of the best gram scales you might like as well. Check them out.
Key Features:
Includes a five-year warranty and top-line customer support
Syncs with Google Fit, Apple Health and a ton of other apps
Sturdy Bluetooth 4.0 connection up to twelve feet away
Specification:
Brand

Greater Goods

Weight

5.55 pounds
Data syncs to the phone next time it's connected; no loss of data
Bright LCD display provides maximum visibility
Burns through batteries like there's no tomorrow
Requires constant calibration to stay accurate
Yunmai PRemium Smart Scale
Yunmai recently became compatible with all of your favorite apps, including Google, Apple and Samsung fitness tracking apps. You'll be able to use this scale up to 400 lbs, and regardless of your weight, it's precise within a quarter pound of measurement, right out of the box. Unlike most other scales, with Yunmai PRemium Smart Scale you don't have to calibrate this constantly. It doesn't come without flaws, however. You can track ten different body stats with this, but the body fat percentage indicator is wildly inaccurate and should be taken with a grain of salt, while the other nine work perfectly fine. With that, it goes through batteries like there's no tomorrow, so be certain to stock up. If it's just not a good fit for you, utilize your thirty-day return window and exchange it, hassle-free with Yunmai's excellent customer service.
Key Features:
Tracks up to sixteen users at a time
Syncs with popular apps like Google Fit and Apple Health
Compatible with a wide list of devices
Specification:
Brand

Yunmai

Weight

5.5 pounds
Provides metrics on ten different body statistics
Precise within a quarter pound, right out of the box
Goes through batteries very quickly
Not a good indicator of body fat content
QardioBase 2 Wireless Smart Scale
QardioBase 2 took all the pros from their first model and made it into something truly fantastic. You get an extra high weight limit on this, as well as a mode to track your weight through pregnancy, split up into each trimester. We're not crazy about how it displays the weight on the LCD screen because it's right between your feet and not easily visible. Whether your weight fluctuates or not, you'll have to calibrate this about once a week to ensure its accuracy. QardioBase gives you a complete BMI report, including water weight, body fat, and more. Sync it up to your Google Fit, Apple Health, or just about any fitness app that you use to store your data. QardioBase makes it easy right out of the box.
Key Features:
Includes pregnancy mode to track weight throughout each trimester
Syncs with major apps like Google Fit and Apple Health
Bluetooth and Wi-Fi connectivity options available
Specification:
Brand

Qardio

Model

B200-IAW

Weight

6.7 pounds
Automatic BMI calculation based on body fat, water weight, etc.
High-density tempered glass holds up to 450 lbs and doesn't smudge
Your weight is premiered in the middle of the scale, which isn't good for visibility
Requires constant calibration
Smart Scale Buying Guide and FAQ
How We Chose Our Selection of Smart Scales
Brand - When you're dealing with electronics, brands matter. They tend to be a signal of quality, and if that quality fails, their reputation will dictate how they're going to assist you through customer support.
Reviews - User reviews are the beacon of hope in this landscape (well, Gear Hungry is, but you know what we mean). We pore over numerous user reviews before compiling our shortlist, and actually ordering and then testing these products.
Ease-of-Use - Quick turn-on times, and a fast, simple app interface. For most smart scales, you'll have to fire it up and let it stay on near your scale to gather data. A fast connection and simple data charts are what you should be looking for.
Price - While it's an item for your home health monitoring, we'd be foolish to say that price doesn't majorly factor into a purchase like this. Smart scales have become affordable in recent months, just keep an eye out for weight limits and app usage so you know what you're really paying for.
Features to Look for in Smart Scales
Connectivity - We'll discuss the differences between Wi-Fi and Bluetooth in a moment, but either way, you just want solid connectivity with a decent range. Most smart scales can connect to your phone within ten feet or more, which is really all you need considering how close you'll be to the scale during data retrieval.
Biometrics - This will come into play in the app. Biometrics refers to a full health card consisting of height, weight, and BMI, as well as blood pressure. If you're using a smart scale to help you monitor your home health, you're using a form of biometrics. When you get into full body scanners, that's when it becomes more involved.
Accuracy - This really is the entire point, and it comes down to the quality of the sensors being used. These sensors will rest beneath the top plate material (most likely tempered glass) and should be accurate within two pounds. You may be required to recalibrate from time to time.
Display - You'll usually see an LCD display, which is good. On occasion, you'll find some smart scales with an LED screen, which can be a bit harsh on your eyes if you're weighing yourself first thing in the morning.
Features - These usually refer to the app. Additional features might be exporting information into a PDF or Microsoft Excel file to make them more easily accessible, or being compatible with Apple Health (one of the most common health monitoring services online).
Bluetooth vs Wi-Fi Smart Scales
They're both just forms of connection, but there are a few differences. For instance, Bluetooth can't connect to the internet, so you won't find yourself connecting your scale to an online app that isn't on your phone. It can't go straight to the web.
Wi-Fi focuses on internet connection, whereas Bluetooth is data exchange between two or more devices. It's all local, so you can't use Bluetooth to send any data to the internet. It sends information from your scale to your phone, which is enabled with Bluetooth and Wi-Fi. In short, it doesn't matter what connection type you get for your scale; they're both great choices.
Smart Scale FAQ
Q: What are Smart Scales?
A: Smart scales are more than just a measurement of weight, they're a way to track your overall health. Their non-invasive ways to build a trending chart, much like your doctor would have, regarding your weight over time. Smart scales send information to an app on your phone, and that app tracks the data and shows you varying statistics based on the feedback.
Smart scales still display your weight on an LCD screen for you to see, but with the added benefit of the app. Most of these will connect via Bluetooth 4.0 or 4.1, though some can use Wi-Fi to connect to your phone and central internet more easily.
Q: Should I Use a Smart Scale if I Have a Pacemaker?
A: It depends on the scale. Most models are completely safe to use with a pacemaker, but you do have to check with the manufacture and the sales page first. Most wireless technology isn't going to send a jolt from the tempered glass throughout your body. When this issue regarding pacemakers pops up, it's included in full-body scan machinery that lets off a shock to properly read your body fat content and water weight. Standard smart scales with a tempered glass top won't affect a pacemaker.
Q: What to do When the Scale is Not Connecting to my Smartphone?
A: While it could be any number of problems, run down this simple troubleshooting list before contacting the manufacturer regarding their app.
Check the batteries in the scale. If they need to be replaced, the Wi-Fi or Bluetooth receiver might not have received enough energy.
Restart your phone. Sometimes this just happens with multiple different types of apps.
Check for updates. Non-vital apps might be on a setting that places them the low priority for updating, and may not have updated due to storage location issues.
Take the batteries out of your scale, and put them back in. Fire it up, and turn on your app to check if this has corrected the problem.
Be very close to the scale when you try to connect. If it has been unsynced, this could correct the problem.
Q: Can I Use a Smart Scale Without an App?
A: You can, but you won't receive any data or insight into your weight tracking. You can still use the scale to display your weight on the LED or LCD screen, but if you're not going to use the app, you'd be better off purchasing a simple scale without the added technology and saving yourself some money. Most of these smart scales are configured to work with the app that's been commissioned by the manufacturer, and very little else.
Q: Is There a Minimum Age Limit to Use a Smart Scale?
A: If your child's doctor has determined that they are healthy, there is no reason to track and trend their weight. Until you are at least thirteen years of age, you shouldn't be weighing yourself daily unless there is a medical reason. A child may operate the scale (most operate at 1 lb or lower), but it isn't necessary to track any data. Doing so may actually promote negative self-worth and prove confusing when reported to the doctors.
Q: What is the Maximum Weight Supported by the Scale?
A: Most scales have an average weight limit of 350 lbs, though our top selection has a limit of 400 lbs. Tempered glass can only hold so much weight, and is the most commonly used top plate material in any bathroom scale construction. If you notice, the scales at the doctor's office has aluminum stands that help in self-balancing. Those systems have a lot more working beneath them than simple sensors underneath the glass. Tempered glass is the best material for a home scale, but please be careful not to exceed the limit set by the individual manufacturers.
Q: What Surface Can I Operate my Smart Scale on?
A: Unlike standard bathroom scales you can buy at the department store, smart scales require a bit more precision. We recommend using them on a hard stone tile floor and ensuring that the floor is completely level before placing it down. If you have a small utility leveler in a toolkit nearby, just test the exact spot before placing it down. Avoid carpet and linoleum, but you'll be good on tile and hardwood to operate your smart scale.
Q: Is the Scale Waterproof?
A: Most scales are waterproof, but don't assume this at the time of purchase. We've seen some smart scales (ones that didn't make this list) where the entire scale was waterproof, except for the battery case housing. That just doesn't make any sense.
Look for seals of 100% waterproofing, and try to find information about submersion. While we hope you aren't going to put your smart scale in the full bathtub with you, if your bathroom floods for any reason, you want your scale to be operational after the cleanup.
Q: How Often Should I Replace my Scale's Batteries?
A: Since smart scales use Wi-FI, (and we know how much the Wi-Fi on our phones eats up our battery), you're going to burn through it faster. For most models, such as our top pick, you should replace the battery once every six months to ensure it's working properly.
Many fitness scale owners will often stockpile replacement batteries by the half-dozen to prevent shipping times and gaps in the data they receive on their app. If you're sticking to the information you get from your smart scale and using it on a daily basis, getting some additional batteries at checkout is the way to go.
Sign Up Now
GET THE VERY BEST OF GEARHUNGRY STRAIGHT TO YOUR INBOX