Last updated:
24 Nov 2020
10 Best Smart Scales (Review) in 2021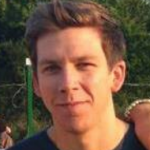 This product guide was written by Jordan Carter
Published
November 3, 2018
When it comes to personal care, data is everything. Doctors need medical history to work off of, and you need a trend of behavior to properly plan out your healthy future. It's as simple as that, but what isn't simple is gathering that data. We've investigated the best smart scales on the market, taking app compatibility and user-friendly designs into consideration. It's time to step on the scale, and walk away with more than a single three-digit number. With a digital body scale, you can walk away with knowledge on how to change your routine, devise what is and isn't working, and become a healthier you every single day. Let's get into the best smart scales.
The Best Smart Scale
Smart Scale Buying Guide and FAQ
How We Chose Our Selection of Smart Scales
Brand - When you're dealing with electronics, brands matter. They tend to be a signal of quality, and if that quality fails, their reputation will dictate how they're going to assist you through customer support.
Reviews - User reviews are the beacon of hope in this landscape (well, Gear Hungry is, but you know what we mean). We pore over numerous user reviews before compiling our shortlist, and actually ordering and then testing these products.
Ease-of-Use - Quick turn-on times, and a fast, simple app interface. For most smart scales, you'll have to fire it up and let it stay on near your scale to gather data. A fast connection and simple data charts are what you should be looking for.
Price - While it's an item for your home health monitoring, we'd be foolish to say that price doesn't majorly factor into a purchase like this. Smart scales have become affordable in recent months, just keep an eye out for weight limits and app usage so you know what you're really paying for.

Features to Look for in Smart Scales
Connectivity - We'll discuss the differences between Wi-Fi and Bluetooth in a moment, but either way, you just want solid connectivity with a decent range. Most smart scales can connect to your phone within ten feet or more, which is really all you need considering how close you'll be to the scale during data retrieval.
Biometrics - This will come into play in the app. Biometrics refers to a full health card consisting of height, weight, and BMI, as well as blood pressure. If you're using a smart scale to help you monitor your home health, you're using a form of biometrics. When you get into full body scanners, that's when it becomes more involved.
Accuracy - This really is the entire point, and it comes down to the quality of the sensors being used. These sensors will rest beneath the top plate material (most likely tempered glass) and should be accurate within two pounds. You may be required to recalibrate from time to time.
Display - You'll usually see an LCD display, which is good. On occasion, you'll find some smart scales with an LED screen, which can be a bit harsh on your eyes if you're weighing yourself first thing in the morning.
Features - These usually refer to the app. Additional features might be exporting information into a PDF or Microsoft Excel file to make them more easily accessible, or being compatible with Apple Health (one of the most common health monitoring services online).

Bluetooth vs Wi-Fi Smart Scales
They're both just forms of connection, but there are a few differences. For instance, Bluetooth can't connect to the internet, so you won't find yourself connecting your scale to an online app that isn't on your phone. It can't go straight to the web.
Wi-Fi focuses on internet connection, whereas Bluetooth is data exchange between two or more devices. It's all local, so you can't use Bluetooth to send any data to the internet. It sends information from your scale to your phone, which is enabled with Bluetooth and Wi-Fi. In short, it doesn't matter what connection type you get for your scale; they're both great choices.
Smart Scale FAQ
Q: What are Smart Scales?
A: Smart scales are more than just a measurement of weight, they're a way to track your overall health. Their non-invasive ways to build a trending chart, much like your doctor would have, regarding your weight over time. Smart scales send information to an app on your phone, and that app tracks the data and shows you varying statistics based on the feedback.
Smart scales still display your weight on an LCD screen for you to see, but with the added benefit of the app. Most of these will connect via Bluetooth 4.0 or 4.1, though some can use Wi-Fi to connect to your phone and central internet more easily.
Q: Should I Use a Smart Scale if I Have a Pacemaker?
A: It depends on the scale. Most models are completely safe to use with a pacemaker, but you do have to check with the manufacture and the sales page first. Most wireless technology isn't going to send a jolt from the tempered glass throughout your body. When this issue regarding pacemakers pops up, it's included in full-body scan machinery that lets off a shock to properly read your body fat content and water weight. Standard smart scales with a tempered glass top won't affect a pacemaker.
Q: What to do When the Scale is Not Connecting to my Smartphone?
A: While it could be any number of problems, run down this simple troubleshooting list before contacting the manufacturer regarding their app.
Check the batteries in the scale. If they need to be replaced, the Wi-Fi or Bluetooth receiver might not have received enough energy.
Restart your phone. Sometimes this just happens with multiple different types of apps.
Check for updates. Non-vital apps might be on a setting that places them the low priority for updating, and may not have updated due to storage location issues.
Take the batteries out of your scale, and put them back in. Fire it up, and turn on your app to check if this has corrected the problem.
Be very close to the scale when you try to connect. If it has been unsynced, this could correct the problem.

Q: Can I Use a Smart Scale Without an App?
A: You can, but you won't receive any data or insight into your weight tracking. You can still use the scale to display your weight on the LED or LCD screen, but if you're not going to use the app, you'd be better off purchasing a simple scale without the added technology and saving yourself some money. Most of these smart scales are configured to work with the app that's been commissioned by the manufacturer, and very little else.
Q: Is There a Minimum Age Limit to Use a Smart Scale?
A: If your child's doctor has determined that they are healthy, there is no reason to track and trend their weight. Until you are at least thirteen years of age, you shouldn't be weighing yourself daily unless there is a medical reason. A child may operate the scale (most operate at 1 lb or lower), but it isn't necessary to track any data. Doing so may actually promote negative self-worth and prove confusing when reported to the doctors.
Q: What is the Maximum Weight Supported by the Scale?
A: Most scales have an average weight limit of 350 lbs, though our top selection has a limit of 400 lbs. Tempered glass can only hold so much weight, and is the most commonly used top plate material in any bathroom scale construction. If you notice, the scales at the doctor's office has aluminum stands that help in self-balancing. Those systems have a lot more working beneath them than simple sensors underneath the glass. Tempered glass is the best material for a home scale, but please be careful not to exceed the limit set by the individual manufacturers.
Q: What Surface Can I Operate my Smart Scale on?
A: Unlike standard bathroom scales you can buy at the department store, smart scales require a bit more precision. We recommend using them on a hard stone tile floor and ensuring that the floor is completely level before placing it down. If you have a small utility leveler in a toolkit nearby, just test the exact spot before placing it down. Avoid carpet and linoleum, but you'll be good on tile and hardwood to operate your smart scale.
Q: Is the Scale Waterproof?
A: Most scales are waterproof, but don't assume this at the time of purchase. We've seen some smart scales (ones that didn't make this list) where the entire scale was waterproof, except for the battery case housing. That just doesn't make any sense.
Look for seals of 100% waterproofing, and try to find information about submersion. While we hope you aren't going to put your smart scale in the full bathtub with you, if your bathroom floods for any reason, you want your scale to be operational after the cleanup.
Q: How Often Should I Replace my Scale's Batteries?
A: Since smart scales use Wi-FI, (and we know how much the Wi-Fi on our phones eats up our battery), you're going to burn through it faster. For most models, such as our top pick, you should replace the battery once every six months to ensure it's working properly.
Many fitness scale owners will often stockpile replacement batteries by the half-dozen to prevent shipping times and gaps in the data they receive on their app. If you're sticking to the information you get from your smart scale and using it on a daily basis, getting some additional batteries at checkout is the way to go.
The best!
Gear, gadgets & stuff for men
Straight to your inbox