Best Luggage Scales in 2022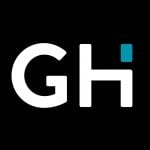 This product guide was written by GearHungry Staff
Last Updated
October 18, 2018
GearHungry Staff
GearHungry Staff posts are a compilation of work by various members of our editorial team. We update old articles regularly to provide you the most current information. You can learn more about our staff
here
.
GearHungry may earn a small commission from affiliate links in this article.
Learn more
You arrive at the check-in counter ready to finally start that vacation you've been planning for months. You put your bag on the scale expecting that it's going to get a tag and be on its way to the cargo hold when suddenly the ticket agent starts shaking her head. Your bag is overweight and it's going to cost you. As much as $200 on some airlines. Ouch! There goes one of your nights out. The best way yet devised to ensure this doesn't happen is the luggage scale. They're affordable, reliable and weigh almost nothing themselves and they'll wind up saving you a lot of time and aggravation in the long run. Below are the best luggage scales on the market today.
The Best Luggage Scale
Etekcity Digital Hanging Luggage Scale
If your bag is too heavy you'll be faced with either having to toss items or pay the odious overweight fee. The Etekcity Digital Luggage Weight Scale is light and extremely simple to use and will help you prevent either of those things from ever happening to you. Just power it up, slide the hook through one of the handles on your bag and lift. You'll get an accurate weight that will let you know if you're in accord with your airline's weight restrictions or exactly how much you need to remove or redistribute to another bag.
The Etekcity luggage scale display is large and easy to read and shows you the weight in both pounds and kilograms. Spending just a few minutes with the Etekcity travel scale can save you money and hassle when you reach the airport. For all these reasons and more it's our Best Choice. Be sure to also check out our list of the best luggage trackers for more great items like this.
Key Features:
Works on any bag up to 110 lbs (50 kg)
Large easy to read LCD display
Built to withstand years of regular use
Small enough to slip into your carry-on
Accurate to within 1/10 of a pound
Specification:
Brand

Etekcity

Model

Postal Luggage Scale

Weight

2.08 ounces
Samsonite Manual Luggage Scale
This Samsonite travel scale has a decidedly old-school look and feel. It has something else in common with the best old-school tech too: it works. Using this luggage scale couldn't be easier. You don't even have to power it up and the batteries will never die on you because there aren't any. While it's not the most accurate scale ever invented (margin of error typically fluctuates between about 2 and 10 ounces) it's accurate enough to let you know if your bag is overweight. And that's all that really matters.
The other main selling points of this travel scale are that it's lightweight, very affordable and small enough to slip into your carry-on without forcing you to leave other things behind. If you can get your brain to accept the analog display it will save you a lot of time, money and hassle. You may also be interested in some of the best underseat luggage from our list. Check them out.
Key Features:
Broad, comfortable handle makes weighing bags a breeze
Can accommodate any bag up to 80 pounds
Accurate to within less than a pound
High build quality, extremely light and compact
Specification:
Brand

Samsonite

Model

77778-1041

Weight

7.2 ounces
Tarriss Jetsetter Digital Luggage Scale
If you like your tech to be as attractive as it is effective you'll love this simple but elegant and highly accurate scale from Tarriss. The Jetsetter Digital Luggage Scale displays all the qualities that make high tech items so compelling. It's small and light, beautifully designed and engineered, energy efficient and highly accurate (to .1 pounds). You can use it on any bag up to 110 pounds and when you're done with it you can slip it into your carry-on or even your purse. The lithium-ion battery is long lasting and recharges in just minutes. And the backlight-free display and auto-off feature ensure you'll get the most from each charge.
The Jetsetter is fashioned from high-quality stainless steel and the gentle arc of the design provides an easy, secure hold even when your bag is flirting with the upper ends of the weight limit. There's a low battery indicator, a capacity overload indicator and the indicator locks on the proper weight as soon as the bag is stable. An easy choice for our Best Value. To keep your valuables safe while traveling, be sure to invest in some of the best luggage locks from our list.
Key Features:
Ultra-sleek design
Measures with a high degree of precision
Accommodates any bag up to 100 lbs or 50 kg
Auto shut-off and backlight-free display save battery
Weighs a scant 3.3 oz
Specification:
Brand

Tarriss Travel Gear

Weight

5.6 ounces
EatSmart Precision Voyager Digital Luggage Scale
We love the large, strong handle on the EatSmart Precision Voyager Digital Luggage Scale. We love the nice clear digital display and the 110 pound upper range. We love the no-nonsense reset mechanism for when you're weighing more than one bag and we're fond of the 20 second auto-off feature as well because we hate dead batteries.
Despite its virtues the Voyager Luggage Scale is not a perfect beast. We don't quite understand why the strap has to be so complicated with the snapping clip and all that. And the handle has one fairly obvious drawback: if your bag is heavy your hands are going to come together and obscure the display. You may even inadvertently hit the on/off switch. That said, there's more upside than downside to the Voyager and we would have no hesitation bringing it with us on our next trip. It's simple, won't take up a lot of space and will provide highly accurate readings even on the heaviest bags. Our handy guide to the best Victorinox luggage sets features more great products like this.
Key Features:
Robust handle makes lifting your heavy bags easier
Large clear digital display
Scale beeps to indicate accurate reading
Reset with convenient on/off button
20 second auto-off to conserve battery
Specification:
Brand

EatSmart

Model

ESLS-01

Weight

5.6 ounces
Samsonite Electronic Luggage Scale
The Samsonite Electronic Luggage Scale is a design outlier in that it sports a conical shape and employs a simple stainless steel hook to hold your bag. Some will find the ergonomics of this scale to be less than ideal, and they'll have a point. But, from a practical perspective, this travel scale does what it's supposed to do and does so reliably time after time. Your weight is displayed clearly on the LCD screen and you can switch between pounds and kilos depending on where you are.
There's nothing groundbreaking here. It's not going to forecast the weather or pick stocks for you. Nor is it leading the way into a new world of conical design for high tech devices. What it will do is slip easily into your carry-on and provide you the ability to ensure you don't ever again get stuck forking over hard-earned cash for having an overweight bag. Be sure to combine this with a cool luggage set from our list.
Key Features:
Reliable and affordable luggage scale from a quality brand
Weigh any bag up to 80 pounds with high degree of accuracy
Simple hook mechanism for attaching bag
Includes built in tape measure to ensure you're bags conform to size regulations
Specification:
Brand

Samsonite

Model

61338-1041

Weight

7 ounces
Smileto 110lb/50kg Portable Electronic Scale
The Smileto Portable Electronic Scale isn't going to win any design awards. But if what you want is a scale that will weigh even your heaviest bags with a high degree of precision the Smileto will do that reliably time and again. This luggage scale features weight-lock once it detects a stable load, has a large easy to read LCD display for both pounds and kilos, uses a no-nonsense stainless steel hook to hold your bag and has an auto-off feature that will preserve battery life.
It's not the easiest luggage weight scale to hold the first time out. But with a bit of practice you should be good to go. Like a lot of other electronic scales the Smileto provides you with the ambient temperature. But unlike many other suitcase scales you can adjust the handle to accommodate your particular anatomy. The LCD screen is backlit and easy to ready and the whole thing is wonderfully compact and will slip away discreetly into your carry-on.
Key Features:
Accurate to within 2 oz
Will accommodate any bag up to 110 pounds (50 kg)
Locks weight in once load stabilizes
Device weighs only 11 ounces
Uses rechargeable AA batteries
Specification:
Brand

Smileto

Model

HY00111

Weight

5.6 ounces
Zeerkeer TSA Electronic Luggage Scale
Part security device, part luggage scale the Zeerkeer Electronic Scale boasts a TSA-approved design that will allow you to add an extra level of security to your bag while at the same time giving you a way to always know the current weight. Your bag will never again suffer an embarrassing and inconvenient accidental opening, nor will you have to worry that someone might break into your bag if you have to leave it for a moment to pay for something or if you doze off while waiting for your flight.
In this age of heightened awareness about the risks associated with travel security straps are an idea whose time has come. They allow you to rest that much easier knowing no one is going to be able to just pop open your bag when you're not looking or when you fall asleep at the airport during a long stopover. The built-in scale is easy to use and read and enables you to stay on top of how much you're carrying and how much leeway you have for souvenirs and the like. The Zeerkeer is well-built, practical, lightweight and durable and is one of the best luggage scales around. Because of its practical versatility it snags our Premium Choice designation.
Key Features:
Works with any bag up to 80 pounds
TSA approved luggage strap
Provides an extra layer of security for your bag
Switches easily from pounds to kilograms and back
Long enough to fit around most standard sized bags
Specification:
Brand

ZEERKEER

Model

T&HI-B07FY8PP4M

Weight

7.2 ounces
Camry Digital Luggage Scale
The Camry Digital Luggage Scale follows the same design that we've seen time and time again on this list. It has an ergonomic body that makes it a comfortable handle to take the weight of your suitcase, it features two buttons (on/off; tare and a unit conversion button), and it has a strong nylon strap on a stainless steel ring. We're not complaining though. This design is perfect for a digital luggage scale. The question is – why would you choose this one over the others.
We think there are two good reasons to choose the Camry Digital Luggage Scale. First, it's slightly cheaper than most luggage scales. At just over $10, it's very competitively priced, which makes it attractive to bargain hunters. Secondly, it has over 6,000 positive reviews on Amazon, making it one of the most road-tested products in its class. 
Key Features:
1.4" LCD display 
Max capacity – 110 pounds 
On/off; tare button 
Unit conversion (lbs/kg) 
100% satisfaction guarantee 
Specification:
Brand

Camry

Model

EL10

Weight

3.2 ounces
Sign Up Now
GET THE VERY BEST OF GEARHUNGRY STRAIGHT TO YOUR INBOX