Sparky Juice Packs: Best Battery Backups in 2022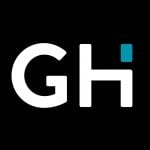 This product guide was written by GearHungry Staff
Last Updated
December 10, 2019
GearHungry Staff
GearHungry Staff posts are a compilation of work by various members of our editorial team. We update old articles regularly to provide you the most current information. You can learn more about our staff
here
.
GearHungry may earn a small commission from affiliate links in this article.
Learn more
In this guide, we've taken a look at UPS (uninterruptible power supply) systems — more commonly referred to as battery backups.
Unexpected power outages are one of the most annoying things. We've all lost documents and data at some point — and that's on the lucky end of the experiential spectrum. We needn't recall Texas's deadly and enduring power grid failure last February to know that losing a doc to the ether is small-time. But orders of "check yo'self" magnitude aside, Unexpected power outages can cause serious damage to electrical equipment in the field as well as the wiring and personal electronics within your home. But, in most scenarios, it's nothing that a little common sense (like using surge protectors to power sensitive equipment), light research, and a tiny amount of coin can't mitigate. It's not the most exciting product on earth, but it's so worth it to avoid losing work.
Despite their numerous applications, implementing and maintaining a battery backup is stupid simple. Plug the backup unit into a grounded, three-pronged wall outlet, then plug computers and other computational or smart devices into the battery backup system. Then, when the power goes out, it triggers the integrated battery within the unit to go full, sparky send. This reaction is meant to buy time for those affected by unexpected outages. Very few backups can last more than a few minutes, but in most domestic situations, a few minutes is time enough to save the fruits of one's digital labors and power those 'puters down safely, not abruptly.
We've been searching for the best battery backup, and we've narrowed it down to a select, lauded few. Within our selection of battery backups, we aimed to run the specs gamut: applications, capacities, sizes, ancillary features, and, of course, pricing.
The Best Battery Backups
CyberPower CP1500AVRLCD Intelligent LCD Battery Backup
The CyberPower CP1500AVRLCD is widely regarded as one of the best UPS systems in its class. It's towards the more expensive end of UPS power supply products, but that buys you added protection, useful features, an attractive design, and more. There's loads to talk about with this product, but we'll start with the stats. It has a 1500AV/900W battery, which means it's amongst the most powerful batteries on this list. That means it's perfect for use with modern, high-performance computer systems that require a lot of power to run. If you're running a PC gaming set up or a high-spec mac, you should splash out on a more powerful UPS system like this one. CyberPower doesn't state exactly how long it will power your computer setup after the power turns off, but you can expect around 30-40 minutes of runtime. That gives you ample time to save your documents and safely turn everything off, whilst you wait for the power to turn back on.
In terms of power outlets, this backup power supply is pretty stacked. It has a total of 12 sockets – 6 are surge protected and connected to the battery backup, the other 6 are just surge protected. So, you've got 6 sockets for computer systems and 6 for other connected devices that won't be affected by a sudden power outage. But they're not the only outlets. It's also got USB and serial ports, phone/network connectors, and coax inputs. That means this product is the one-stop battery backup for your whole office set up. You can plug everything in!
One of the most striking features of this battery backup is the LCD screen. This is generally a feature that's only seen in high-end battery backup systems and it's a really useful feature to have. It gives you detailed information on the condition of the battery. Plus, it tells you how much load you are putting on the battery and provides an estimated runtime when the power turns off. This keeps you completely informed, in real-time, about your batteries condition and how much time you have to turn off.
Older and cheaper UPS power systems had the ability to correct power fluctuations (drops and surges) by switching to battery power. This protects your electrical appliances but it puts unnecessary stress on your battery and can dramatically shorten the lifespan. The CP1500AVRLCD has solved this problem with automatic voltage regulation (AVR). Instead of switching to the battery, it corrects fluctuations whilst keeping your devices connected to the primary power source.
Another feature that we like about the CP1500AVRLCD is the way it looks. It might not seem like a big deal, but you don't want an ugly UPS backup sat on your home office desk next to your high-spec computer. It has a sleek, black shell and a well-designed front that will fit in with modern computing products. In addition to that, it comes with a 3-year warranty that protects your connected equipment up to $500,000. If you look at the Amazon reviews or read other expert's opinions, you'll quickly realize that this is one of the best UPS systems on the market. If you can afford it, it won't let you down.
Key Features:
1500AV/900W
12 sockets (6 battery backup sockets)
USB, coax, phone/network, and serial ports
Automatic voltage regulation (AVR)
LCD screen
3-year warranty
Specification:
Brand

CyberPower

Model

CP1500AVRLCD

Weight

25 Pounds
Plenty of power for high-spec systems
Useful LCD screen
Long-life battery
Lots of ports and sockets
Ethernet ports are a bit flimsy
APC BE600M1 UPS Battery Backup & Surge Protector
The APC BE600M1 UPS backup power supply is a much simpler product than the first. It's also around half the price, which immediately puts it into a different category. It will still protect your electrical equipment from power outages, but it doesn't have anywhere near as many added features. This product, which was released in 2016, replaced a well-loved UPS system that was widely thought of as one of the best products in the price bracket. And, this one has started to gain a reputation as a worthy successor. It has 5 battery backup sockets, which is pretty impressive for the price. That gives you plenty of space to power a whole computer set up, without much problem. Plus, it has 2 additional sockets that are surge protected and a USB input. A total of 7 sockets gives you plenty of scope and should be ample space for a home set up or a simple office set up. It also has space to plug your wireless router in, so you can maintain an internet connection when the power goes out.
The battery inside is 600VA or 330W. That means you will have to save your work and turn off your devices pretty quickly after the power goes out. At 100W, the battery will run out in 23 minutes. However, if you're running a relatively small load of 40W, it will stay on for 67 minutes. So, this product is much better for smaller setups. APC says that the battery has a lifespan of around 3-5 years. That's impressive enough for a product that costs around $50. But, there are reports that the older model lasted 10 years before the battery started to die. If this model can live up to that, it will be one of the best in its class.
One of the main reasons it is cheaper than the CyberPower CP1500AVRLCD is that it doesn't have an LCD screen. The biggest downside of this is that you have no indication of the battery's condition or estimated runtime. Whether you need this feature or not depends on how important it is that your electrical equipment doesn't turn off. If it's important, it's better to buy a UPS with an LCD screen. If you're playing video games through it or using it to power a reclining chair, this system will work just fine.
Other features we like include the fact that it's wall-mountable, so you can keep it out of the way of your desk. Also, it comes with a 3-year warranty that protects your electrical equipment up to a value of $75,000. If you're looking for a superb budget option, this is the one for you.
Key Features:
600AV/330W
7 (5 battery backup sockets)
USB & Ethernet ports
Wall-mountable
3-year warranty
Specification:
Brand

APC

Model

BE600M1

Weight

7.5 Pounds
Very affordable
Simple and well-designed
Easy to mount on the wall
Enough sockets and ports
No LCD screen
Difficult to claim on the warranty
Tripp Lite 1300VA UPS Battery Backup
The Tripp Lite 1300VA UPS Battery Backup is one of the best UPS systems on this list. But, if you're wondering why we haven't selected it as our Best Choice product, it's simply because it's more expensive than the CyberPower CP1500AVRLCD. It's quite easy to tell them apart, but they fall into the same category – they both have large batteries, they both have plenty of sockets, and they both have an LCD screen.
The LCD screen is one of the big selling points of this battery backup. It's larger than most of the LCD screens found on similar models and it tells you every bit of information you need to know, at a glance. You can find out the input and output voltage, battery voltage, the input/output frequency, the load and charge levels, the power status, the battery status, and an estimated battery backup runtime. But that's not everything – it's the most detailed UPS system, so if you're a tech-head and you want to know everything about your battery, this is the product for you. It has a similar AVR (automatic voltage regulation) system to the CyberPower CP1500AVRLCD, which is also displayed on the screen.
It's a little thin on the ground when it comes to ports and sockets. When you consider the price, we were surprised to find it only had 4 battery backup sockets and 4 surge-protected sockets. This should still be plenty of space to run a personal setup, but there are better options out there for office use. In addition to that, it has 1 phone/network line, 1 coax input, and a USB port. As we said, it's not the most impressive when it comes to ports and sockets.
One of the best features of the Tripp Lite 1300VA is that you can replace the batteries. Most uninterruptible power supplies have a lifespan of around 3-5 years (which the warranty will normally cover) and after that they're toast. This lifespan can be even shorter if you use the battery backup frequently. You can buy replacement batteries direct from the manufacturer and replace them yourself, extending the lifespan of the product. That makes this UPS one of the best options for frequent use.
The Tripp Lite 1300VA also comes with software that allows you to pre-program the automatic shut-down of your devices. This feature makes it perfect for users who need protection when they're not at home. This might not be quite as feature-laden as the CyberPower CP1500AVRLCD, but we think it's better for a home set up. We're not massive fans of the design – it's a lot chunkier than other battery backups and it has a matte-black finish. However, it's easy enough to hide out of view because it has a long power cord and an alarm sound to signal a power outage. For more quality products like this, check out our guide to the best hard drive docks.
Key Features:
1300AV/720W
8 sockets (4 battery backup sockets)
USB, coax, and phone/network ports
Automatic voltage regulation (AVR)
LCD screen
3-year warranty
Specification:
Brand

Tripp Lite

Model

SMART1300LCDT

Weight

22.6 Pounds
Battery stays on for long enough
The LCD screen is best in class
Batteries are replaceable
Software to automatically shut down devices
Design is a bit chunky
Not as many ports and sockets as cheaper options
APC UPS BX1500M Battery Backup & Surge Protector
The APC BX1500M was another strong contender to be our Best Choice product. It's just as stacked with features as the CyberPower and Tripp-Lite UPS systems we've looked at and, in our opinion, it's one of the best looking. First, though, we should mention this company's credentials. APC (American Power Conversion Corporation) have been making electronic peripherals, products for data centers, and UPS systems for years and they're one of the biggest names in the business.
In terms of aesthetic, this battery backup & surge protector is one of the best backup batteries around. It's a small matte black tower, with an LCD screen and an attractive APC logo carved into the side. It has cooling vents around the body, which keep it from overheating and add to the sleek look of the product. Like the Cyberpower CP1500AVRLCD, it will look right at home next to your modern computer setup. But, you're probably not buying a UPS system for the way it looks, so let's get into the features.
The size of the battery is 1500VA or 900W. If you are using it at full-load, it will only stay on for 1-2 minutes. But it's doubtful that you'll be running a system at 900W, so it should stay on much longer than that. Fortunately, there's no need for guesswork, because the LCD screen provides an estimated runtime in minutes. The screen can also be used to monitor 20 other things such as load capacity, battery charge, input/output voltage, automatic voltage regulation, and more. The automatic voltage regulation is something that we've seen on other UPS systems, and it's an important feature to mention. It instantly and automatically corrects fluctuations in power, which protects your machine from damage.
In terms of inputs, the APC BX1500M has 5 battery backup sockets and 5 surge-protected sockets. Plus, it's got a USB and serial port, 2 ethernet surge-protected ports, and 2 coaxial surge-protected ports. It's not quite as well-equipped as the Cyberpower CP1500AVRLCD, but it's still one of the best in its class.
The last thing that impressed us about this UPS system is that the batteries are replaceable. Like the Tripp-Lite 1300VA, you can extend the lifespan of this battery backup by buying one of their replacement batteries. The estimated lifespan of a battery like this is only 3-5 years, so this presents great value for money. The system is also backed up by a 3-year warranty that covers your connected equipment up to $250,000. Aside from a couple of customers complaining about the annoying alarm sound, this product frequently gets 5-star reviews on Amazon. It's one of the best UPS systems around.
Key Features:
1500AV/900W
10 sockets (5 battery backup sockets)
USB, coax, phone/network, and ethernet ports
Automatic voltage regulation (AVR)
LCD screen
3-year warranty
Specification:
Brand

APC

Model

BX1500M

Weight

24.2 Pounds
Sleek, attractive design
Lots of information on the LCD screen
The batteries are replaceable
Powerful enough for large computer setups
AmazonBasics Standby 800VA 450W UPS Battery Backup
So far on this list, we've looked at a lot of complicated, high-end UPS backup battery products. They come with LCD screens, numerous ports, and all sorts of additional features to keep your devices protected. But, what if you just need something simple. What if you just want to plug your devices into a UPS that will keep them turned on for a bit when the power goes on. Well, simplicity is what AmazonBasics does best. Amazon now makes thousands of own-brand products in almost every sector you can imagine. They are taking the market by storm because they can undercut the competition and provide amazing value for their customers.
The AmazonBasics Standby UPS is by no means the best UPS on the market. It doesn't come with an LCD screen and there aren't many additional features. However, we reckon it's ideal for people with simple home computer setups. It has a total of 12 sockets – 6 surge-protected sockets and 6 battery backup sockets. That means you could plug your computer, hard drive and anything else that could be at risk in a power failure. Then, you've got spare sockets for other devices like laser printers and external monitors. Of course, because there's no LCD screen, there is no way of knowing how long your connected equipment will stay on, so it's important to save your files and shut down immediately.
When you buy a simple UPS system like this one, it's important to work out how much power consumption your setup is using. Most appliances will have a wattage label attached or you can search on Google. The battery size in this UPS is 800VA or 450W.
The AmazonBasics Standby UPS comes with a 5-foot power cord, so it's easy to fit one into your office environment. Plus, it's backed by an AmazonBasics 1-year guarantee, which protects your connected equipment up to $75,000. The only slight problem with this product is that it doesn't come with an auto-restart feature. That means, in the event of a power outage, it will not switch back to the mains automatically. So, it's pretty much useless for equipment that needs to stay on at all times. But, if you are going to be around when the power goes out, it will give you a brief window of time to save your work and shut the connected equipment down.
Key Features:
800AV/450W
12 sockets (6 battery backup sockets)
5-foot power cord
1-year warranty
Specification:
Brand

AmazonBasics

Model

Amazon Basics UPS – 800 VA

Weight

9.14 Pounds
Simple and easy to set up
Very affordable
Backed by Amazon warranty
It doesn't automatically turn back on
No automatic voltage regulation
Not very powerful
Forza- NT751 – UPS 750VA- 375W Battery Backup
This UPS system from Forza is another great budget option. It's only slightly more expensive than the AmazonBasics UPS we looked at last, and it has a few additional features. When you're looking at a budget UPS system like this, it's important to consider your requirements before you purchase. For example, how many sockets do you need that are backed up by the battery? Do you need it to automatically turn back on when the power resumes after a power cut? Do you need phone ports or a USB port? Answering these questions will put you in a position to find the best cheap battery backup product for you.
The Forza NT-751 has a slightly bigger battery than the AmazonBasics UPS – it's 750VA or 375W. That means it will keep your appliances on for longer if the power cuts out. It also means that this UPS system can handle more powerful electronic equipment. If you read the reviews on Amazon, you'll see that customers have used this UPS to power reclining chairs, Direct TV receivers, cable modems, and more. It's one of the most capable budget UPS battery backup products on here.
It doesn't have as many sockets and ports as the UPS systems that cost $100 or more. However, Forza has made the best use of the space and power that they've got. There are only 6 sockets in total but 5 of them have surge protection, battery backup, and voltage regulation. The other socket just has surge protection. That means this UPS has the second-highest number of battery backup sockets on this list, and it's one of the cheapest. It's also got two ethernet ports, so it can power your internet in the case of a power cut. However, because of the relatively small battery inside, it's not suitable for high-spec computer systems that require a lot of power.
When we looked into the reviews of this product, we noticed one complaint that cropped up a couple of times – the alarm sound can't be disabled and it can get pretty annoying. It's useful that it has an alarm to tell you when it has switched to the battery's power. But it doesn't have a mute button. So, if you are running it at a low voltage, you could have to contend with that incessant noise for quite a long time. This is a relatively small complaint and it won't be a problem if you're just using this UPS to buy you some time to save files and shut down your computer. This is one of the most feature-laden UPS systems for under $100. Our guide to the best electricity usage monitors features more useful products for your home and office, so check them out.
Key Features:
750AV/375W
6 sockets (5 battery backup sockets)
2 ethernet ports
3-year warranty
Specification:
Brand

Forza Power Technologies

Model

NT-751

Weight

0.16 Ounces
An impressive amount of battery backup sockets
Ethernet ports included
Very affordable
Can't turn off alarm sound
No indication of battery life
CyberPower EC850LCD Ecologic Battery Backup
CyberPower is one of the biggest brands in the battery backup business. And the EC850LCD is one of their most powerful (and most expensive) products. It's aimed at both residential and commercial settings, with an impressive six battery backup and surge-protected outlets. That means you can plug a whole host of computers, WiFi routers, and other important devices in and ensure they are protected. If the power goes down, this UPS will give you around 2.3 minutes if it's fully-loaded and about 7.9 minutes at half capacity. That's plenty of time to save your work and shut down your computer safely. 
In addition to the six battery backup protected outlets, there are a further three surge-protected outlets with ECO mode, and three surge-protected outlets without. The ECO mode basically turns the power off when it detects that devices have been turned off or are in sleep mode, which lowers costs and reduces power usage. It also has a multifunction LCD screen that provides detailed information about the battery power, time left, and health of the battery. 
One of the most important things to check out, when researching UPS units, is what kind of warranty they offer. Power outages can be pretty rare, so you want to know that a company stands behind their product when it's put into action. CyberPower provides a three-year guarantee (including the battery) and a $100,000 Connected Equipment Guarantee. That means, if it doesn't do its job, they'll replace your equipment up to $100,000. That should put your mind at ease. 
Key Features:
6 battery-backup surge-protected outlets 
3 surge-protected outlets 
ECO mode 
2.3 minutes life fully-loaded 
LCD screen 
Three-year guarantee 
$100,000 Connection Equipment Guarantee
Specification:
Brand

CyberPower

Model

EC850LCD

Weight

7.7 Pounds
Ideal for residential or commercial use 
Impressive warranty and connected equipment guarantee 
ECO mode saves money 
Not much in the way of product support 
Battery Backup Buying Guide
Features To Look For In Battery Backup
Ports - Some modern battery backup systems have extra products, such as USB ports. These can be very useful if you want to charge your smartphone or other devices, next to your computer. Some UPS battery backups also have ethernet ports, network and serial ports, and coaxial ports, which allow you to keep your phone and internet-connected.
Plugs - One of the biggest selling points of a battery backup is how many plugs (also known as sockets) it has. If you need to plug in your laptop, PC, extra monitor, and more, you'll need extra plugs. Before you start searching for the perfect battery backup, see how many plugs you need. Most UPS separate their plug sockets into battery backup sockets and surge-protected sockets. The battery backup sockets are the only ones that will continue to work in the event of a power outage.
Battery size - Battery size is measured in volt-ampere (VA). This measurement indicates the potential current the batteries are rated for. The bigger the number, the longer the battery will last. If you are running a high-spec computer system, you should look for a UPS that is 1000VA or more.
Run time - When the power shuts off, you need to know how much time you've got until the battery turns off. This gives you time to save important files, close down programs, and shut down your computer safely.
Surge protection - A surge in power can cause permanent damage to electrical products. As well as the battery backup feature, it's useful to have a product that protects your electrical items from a surge.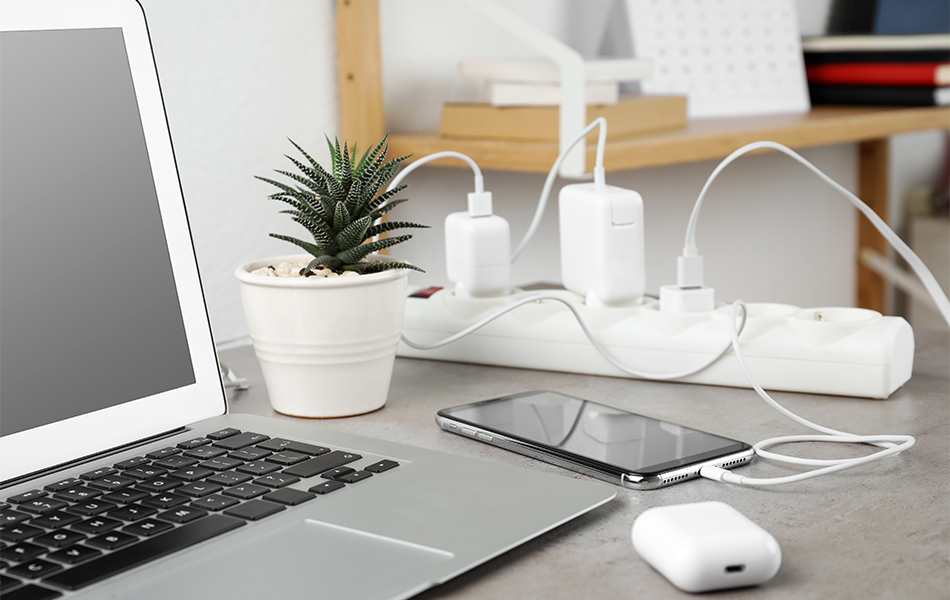 Battery Backup FAQ
Q: What is a UPS battery backup system?
A: UPS stands for Uninterruptible Power Supply. They are used to protect electrical items from turning off if there is a power outage by providing emergency power. Normally, they are used to power computers to stop users from losing data if the power turns off. They come in different sizes, which determines how much power they can provide and how long they will stay on. You can also buy UPS systems that small screens that tell you how much power you have left.
Q: How does a UPS battery backup work?
A: UPS battery backups are plugged into the primary power source (the wall socket) and then the computer and connected devices are plugged into the UPS. The UPS has a battery inside that automatically kicks in when the primary power source is lost or the voltage drops below a predetermined level. Depending on the size of the battery and the design of the UPS, it will power the computer and connected devices for a short time to give the user time to shut off them safely.
Q: How do you test a UPS battery?
A: Most modern UPS batteries have built-in test systems. You will press a button that says test and it will give you an indication of the battery's health. However, you can still test a battery if it doesn't have this function. Use a voltmeter to see if the battery is giving off the stated power. The battery needs to be fully charged for this to work.
Sign Up Now
GET THE VERY BEST OF GEARHUNGRY STRAIGHT TO YOUR INBOX