Best Outdoor Solar Lights In 2022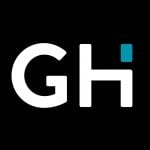 This product guide was written by GearHungry Staff
Last Updated
January 16, 2019
GearHungry Staff
GearHungry Staff posts are a compilation of work by various members of our editorial team. We update old articles regularly to provide you the most current information. You can learn more about our staff
here
.
GearHungry may earn a small commission from affiliate links in this article.
Learn more
Okay guys, time for a little honesty. Hands up if you've gotten back a little later than planned after being over-served at the bar, and ended up bashing your knee, stubbing your toe, or simply wandering, hazily, into your partner's prize-winning flower beds. Thought so. While we can forgive the occasional late-night mishap, you can't get by feeling your way up the garden path after dark forever, so it's probably time you invest in the best outdoor solar lights.
The best outdoor what? You ask. Well, we're glad you did. These lights literally light the way back home through the magic of solar power. They come in a variety of shape, sizes, and styles, and are the next logical step in your quest to become a proper adult. They save electricity, they're versatile, and for the neighbor's benefit, they're compact and unassuming, too.
No longer will you wake up to confusing and ultimately accurate accusations over what happened to the petunias. Instead, you'll become a man in control of his own destiny upon arriving back home. Plus, these lights look nice, too, which is always welcome.
So let us show you the light and take this is a brand new way to illuminate your life.
The Best Outdoor Solar Light
BAXIA TECHNOLOGY 100 LED Outdoor Solar Light
If you're looking for mammoth outdoor motion sensor lights, the BAXI TECHNOLOGY 100 LED Solar Lights are the perfect choice just for you. Yes, you read that correctly, 100 LED. Available in a two-pack, you're guaranteed complete light cover no matter where you place them, along with a huge 10 – 12 hours of run time following just 8 hours of sunlight charging, which is pretty good for 100 LEDs.
For those who love to chat with a beer or ten deep into the night and really get into some deep, meaningful chats with friends and family, these will keep the party going long after bedtime. The built-in motion sensor also doubles as security features, and while you can't disable these, you're still getting an awesome set of solar deck lights that'll have people begging to come over and hang, even if only to get themselves away from the dim drabness of their own home. Oh yeah, did we mention there were 100 LEDs?
Key Features:
Wide solar surface and lighting area
4 pack
10 – 12 hours illumination following 8-hour sunlight charge
Non-dimming technology
All-weather design
Specification:
Brand

BAXIA TECHNOLOGY

Weight

1.06 pounds
InnoGear Upgraded 2-in-1 Outdoor Solar Lights
Those who need solar path lights in their life – which could and should be everybody – will love the InnoGear Upgraded 2-in-1 Solar Light model. Programmed to switch on and off at both sunrise and sunset, it does all the hard work for you, and the 2-in-1 feature makes installation simple and easy. You won't need any tools, and you can choose where you want to place it, either on the wall or stick it in the ground giving you a little variety that's always appreciated.
It comes with the weatherproof casing that can withstand all manner of natural disasters, including the occasional but no less inconvenient shower, and the solar panel is adjustable to ensure the most energy absorption possible. However, it' not all sunshine and rainbows, and the battery life doesn't last as long as other models, so keep that in mind despite all its benefits.
Key Features:
Auto on / off at night and at sunrise
Upgraded Frosted Solar Panel
IP65 waterproof design
Heatproof and super-bright 200-lumen output
2-Level brightness modes
Specification:
Brand

InnoGear

Model

MT-057

Weight

1.7 pounds
URPOWER LED Wireless Solar Lights
Sold in a set of four, these URPOWER LED Wireless Solar Lights are a fantastic wall installation option that can transform your driveway or backyard into the light, bright hub of activity you've always wanted. It comes with durable solar panels, which soak in as much sunlight as possible over the 8 hours it takes to deliver reliable, consistent brightness every evening.
To tackle any weather problems, they come with IP64 weather resistance, making them one of the more robust options available, while the motion detector has a 120-degree sensor to identify any movement. It is extraordinarily bright, though, and for some may not be the ambient, calming backyard light you're looking for. Considering this, they may work better as security lights, but we guess you can always just put on a pair of cool sunglasses if you really want to.
Key Features:
4 pack of wireless wall lights
Unique wiring and circuit arrangement
IP64 weather resistance
Automated switch with a motion detector
6 – 8 hours for a full charge
Specification:
Brand

URPOWER

Model

8 LED

Weight

1.4 pounds
Othway Solar Fence Post Lights
These OTHWAY Fence Post Lights offer a much more compact but equally sophisticated option for anyone who wants to invest in more eco-friendly, sustainable technology. Despite their size, they still come with hefty panels, which is a must for any style of solar-powered lights, while also ensuring they're small enough to attach to fence posts. With two-year battery life, they offer a substantial lifespan and could be considered one of the more durable options for you.
The 12 Lumens per light (they come in a set of 4 per pack), is bright enough to add a touch of calming class to your garden, but not too bright as to get irritating should a raccoon scurry across your yard at night. Unfortunately, they're only built for consistently dry climates, not being weatherproof. If you're lucky enough for 12 months of sun, though, you'll get a quality set of solar fence lights that'll make you wish you had more fence to attach them to.
Key Features:
4 pack wall mount lighting feature
Built-in Day and Night sensor
Easy screw-in installation
2 – 5 hours working time with 6 hours charging time
60 Days money-back guarantee
Specification:
Brand

OTHWAY

Model

GY-L6-4Black

Weight

8 ounces
Tomcare Waterproof Flickering Flames Solar Lights
Perhaps the undisputed best solar lights you can buy for both design and efficiency, these TomCare Waterproof Flickering Flames are our premium choice and allow you to indulge in your latent medieval lord without the potential serf rebellions. They're a great choice for anyone with a flair for the dramatic, and provide a safe, sustainable alternative to the real thing which any local Frankenstein's Monsters, Werewolves, or budding Draculas will be thankful for.
Battery-free, you're guaranteed unrivaled longevity, and the automatic shut off settings activate at both dusk and dawn (coincidentally just missing the witching hour). They run for up to 12 hours, serving you perfectly during relaxing evenings on the porch, and are weather-resistant. However, the adjustable stand – while convenient – doesn't feel as stable as we'd like, so even the slightest gust of wind could blow it over. Hey, at least the flames aren't real, right? For more amazing additions to your home, check out our guide to the best pergola kits.
Key Features:
4 pack
Long working time of up to 12 hours with an 8-hour charge
Weather resistant construction
Simple, wire-free installation wherever you please
LED casts soft, mood-enhancing glow
Specification:
Brand

TomCare

Model

STL01-4

Weight

3.2 pounds
Maggift 12 Pack Solar Pathway Lights
Not everyone wants (or needs) fake flames, though and so if you're looking for the best outdoor solar lights in terms of great value, the Maggift 12 Pack Solar Pathway Lights are the one. Though small, they're ideal for adding a guiding light to your driveway, garden path, or to arrange around the yard like a sanctuary of you.
The clear plastic LED casing prevents muted light, and the charge only takes as little as 6 hours to give off a further 8 hours of maximum sunlight. While they're not as exciting or aesthetically pleasing as others might be, they still do a fantastic job and work as intended. If you're after a budget solution, we challenge you to find anything that has as much bright for your buck than right here. For more solar powered products make sure you also check our guide to the best solar phone chargers.
Key Features:
Massive 12 Pack
6 – 8 hours of output after 6 – 8 hours charging
Clear plastic lens prevents light muting
IP44 level weatherproof
Simple and straightforward installation
Specification:
Brand

Maggift

Weight

2.55 pounds
Brightech Ambience Pro Solar String Lights
The perfect solution for anyone looking to add a little continental flair to their porch, garden, or deck, these Brightech Ambience Pro are a set of solar string lights which capture the modest air of Italian Bistros we've all seen in pictures and secretly dream about frequenting in retirement. They're just as effective as the typical pole or wall lights, but bring a touch of modern class to your property that doesn't intrude on existing decor.
They're also easy to install, with the separate panel stand fitting wherever the best light access is. The light themselves are also heavy-duty to survive all kinds of weather and have durable silicon protection to ensure the LEDs remain operational. For an ambient, relaxing light feature, these will bring you all the joy of being somewhere else, without going through the stresses of packing, baggage control, and trying to navigate unfamiliar city streets.
Key Features:
Heavy duty patio lights
5 – 6 hours output after 6-hour charge
Easy to install with separate solar panel stand
Photocell activates stand automatically
Durable silicon protection for LEDs
Specification:
Brand

Brightech

Model

BJ-4TZ9-8ISY

Weight

2.51 pounds
Maggift 8 Piece Solar Powered LED Garden Lights
Our final pick for the best outdoor solar powered lights is the stylish and modern Maggiit LED Garden Lights. Available in an 8-piece set, they're the final piece of the new home puzzle you've been searching for and give you a chance to finally make your new place, well, yours. They're compact to not disrupt any decoration you've already set up, but still provide an acceptable, if not amazing, brightness for late night homecomings.
The spiked pole sticks easily into your lawn or flowerbeds, and the run time is one of the longest we've found so far, topping out at 10 hours from as little as 6 hours sunlight charging. They come with a casing that ensures they'll last from summer to winter and back to summer again with no internal damage to parts and circuits and ensures that even in the darkest of nights you will get home safe and sound.
Key Features:
8 piece garden light set
8 – 10 hours working time with 6 – 8  hours charging
Weather resistant through all seasons
Simple and easy installation with no wires
3-lumen brightness
Specification:
Brand

Maggift

Weight

2.4 pounds
Outdoor Solar Light Buying Guide
How We Chose Our Selection of The Best Outdoor Solar Lights
To make our selection of the best outdoor solar lights, we searched high and low, through the darkness and into the light before settling on what we believe are the key factors that determine the value of any product.
Price - Sometimes, you've got to pay a high price to get your home looking just the way you want it. However, solar lights are nowhere near as expensive as some people might assume. This is always good news, and it allowed us to consider a variety of different options to suggest for you.
We believe we've selected lights in an affordable price range for all budgets. Even if there are some you can't (or don't feel the need to) purchase, there are at least more modest but equally attractive options available. This ensures that even if the path to your front door is only a couple of steps, you can still find lights to invest in and make your yard stand out against the dullness of suburban or cusp-of-the-city monotony.
Brand - Unless you're a solar powered outdoor light superfan - which we're sure you're not, but you never know - we bet you wouldn't have been able to name us even one outdoor light brand before you read this article. We will level with you, neither could we before we wrote it, but thorough (oh so thorough) research gave us a glimpse into the world of these lights and gave us an idea of which brands are the ones to look out for.
The brands we chose were those of the utmost quality. They are reliable; they are bright; they are stylish; they offer a variety of different styles and designs as opposed to boring products that too many other lists out there focus on. They are the lights we'd love to introduce to our homes, and we think you will, too.
Reviews - Anything electronic can be a tricky thing to select. People receive faulty batches, they don't know how to set them up properly, or the item can be damaged in transit. These factors can sometimes impact the reliability of reviews by overpowering more balanced and positive examples. Despite this, we still find reviews very useful in determining the best products for you based on the overall review score (out of 5 stars) along with a few excellently received reviews - both positive and negative - which have been recommended by other users.
These reviews allow us to look at the products differently and give us insight into what are the key things to look out for when making our selection. They tell us things we wouldn't know if we based our opinions solely on what the manufacturer says and reveals the secrets we believe every consumer should be privy to.
Features To Look For In Solar Powered Lights
Solar powered lights come with a massive amount of cool and useful features, but before you make your final decision, check out what we believe to be the most important features to look for and consider to maybe give you a better idea over which is the right set of lights for you.
Charge Time - Solar LED lights don't rely on your average plug, cable, and socket like your other favorite electronics, but they still require to be fully charged if they will work effectively. The charge time will depend on the size of the solar panel and its placement in the garden.
Luckily, solar powered lights don't require you to remember to charge them; the weather does it all for you. The only thing you must remember to do is swap out the battery - if there is one - should the lights dim.
The average charge time runs anywhere from 4 to 10 hours and can be affected by the light level, shadows from overhanging branches, and cloud cover. If your solar lights aren't achieving the brightness you expected, try placing the panel in a more open space before looking for replacements.
Run Time - The reason you should ensure your solar panel is in the optimum charging spot is that it directly affects the run time. If you want your garden solar lights to fully illuminate your backyard while entertaining, or if you need the path lights to guide you home after a few too many with your buddies, this run time is crucial.
Different levels and ranges of solar lights will run for different lengths of time, but the best outdoor solar lights will have an average run time of at least 6 hours. This is ample time in both winter and summer to give your yard, garden path, or porch enough light to guide people to the door or ensure you can relax with a drink or two after a long day on the deck.
It's also not too long that the lights will become a distraction (and even a potential target) after dark. The further into the night you get, the more they will fade, eventually dimming to nothing, ready to charge again once the sun rises the next day.
Brightness - What's light if it's not bright? Having bright solar lights helps you see in the dark, they help you navigate formerly dark routes back home, and they allow you to see across your garden table to let you know your friends are still having a good time.
But there are levels of acceptable brightness. You don't want something that's too bright, as it can be distracting, you also don't want something too dim, either. It all depends on your needs though. Pathway lights or walls lights need not be as bright as, say, porch lights, as they are there are additional decoration (with a little functionality thrown in), as opposed to the social nature of solar porch lights.
Finding the brightness balance is crucial, but in our humble opinion, it's better to go for a little too bright over a little too dim.
Auto On / Off - Solar powered lights with an automatic on/off feature are an excellent solution for those days where you forget to activate them, as well as preventing the lights being on all the time, even when they need not be. High-quality models will come with a dusk and dawn setting, which switches the lights on when these set times occur.
There's no point in lights being on in the middle of the day, but having them activate as soon as the light fades means you never have to worry about switching them on yourself in the morning, so you've got a little more time to lie in bed, willing yourself to get ready for work.
Size - There is a variety of different size lights available ranging from 2 LED models to 100 LED. The size of these lights is related to what you want from them, what the style of your garden, path, or porch is, and what you'll use them for.
If you need something to prevent you slipping and stumbling into the junipers, then small, modest, elegant lights are a great choice. If you need a large, robust, and reliable light so you can relax and bask in the warming glow of your porch on a calm summer night, then the wide 100 LED lights might be for you.
Different sized lights mean that everyone, no matter the size of your porch, deck, garden, or driveway can bring a little more brightness into your life, which is always a good thing.
Motion Sensors - Investing in lights that switch on only when movement is detected is a great way to ensure long life. These lights are great for when you pull into the driveway during the dead of winter and may be better options if you don't want or need full drive illumination, or want them for some added security.
The solar-powered function means they don't consume energy that typical, wired driveway lights do, and because they'll only activate when someone enters the activation range, the LEDs are sure to work much longer than lights which activate as soon as the sun goes down.
Installation - Solar powered garden lights are much easier to install than standard wired lights as there is no tricky wiring involved. Hurrah! Instead, all you need to do is flick a switch, stick them in the ground, attach them to your fence post or wall, or hang them from wherever they fit and wait for the sun to do its thing.
Some lights have the solar panel built into the unit, but others have a separate panel for you to find the best spot for energy absorption.
Light Color - The light color will affect the ambiance and mood you want to achieve while also offering different purposes for particular lights. White lights are great for visibility at night and perfectly suit the garden path, but they may not be as appreciated if they're to light up the deck, you don't want your guests blinded, do you?
Softer lights, such as solar landscape lights, will need a different LED color to solar porch lights to maintain the relaxed feel you're trying to encourage. These landscape options can be darker colors while porch light will need to be lighter to fully illuminate the area.
These are just suggestions, though, and it's your decision which color lights you use.
Weatherproofing - The problem with outdoor lights is that in most places they're bound to encounter some less-than-desirable weather. Most outdoor solar lights have weatherproof casings (typically IP44, which is resistant to all weather, but it sometimes varies), but unfortunately not all of them.
If you live somewhere there isn't much rainfall then lucky you! It won't matter what kind of lights you buy, however, if you're one of the not-so-lucky few who experiences a decent amount of rain every year, weatherproof lights are a must.
They can also withstand snow, sleet, hail, hellfire and brimstone, and baking hot temperatures (although don't pick them up if that's that case).
Care and Maintenance - If you're looking for long-lasting lights, you must undertake the proper care and maintenance to ensure they last you through the years. This isn't too complicated and keeping the lights and their fixtures clean from dirt and debris will suffice in most cases.
If you're using solar post lights, keep an eye on any potential damage that could occur from storms and similar bad weather, such as high winds which could knock them over, potentially compromising the solar system or stability. As for wall lights, the fixtures used to attach them to walls could deteriorate over time, causing them to fall off if not properly maintained.
You also must replace the batteries sometimes. Solar lights use rechargeable batteries, but they won't last forever - at least not in terms of brightness. To save you ending up with just a cool-looking but the ultimately useless product, ensure you keep an eye over the battery level.
Types of Outdoor Solar Powered Lights
There are a few different types of solar-powered lights you can purchase for your garden, driveway, patio, or wall (among other options), so if you're still on the fence (ha!), here's a little more information on each possibility.
Spike - Spike lights (or ground lights, as they go in the ground, but spike sounds cooler) are ideal for lining pathways up towards your front door or even to have dotted charmingly around the backyard for you to admire with a nice strong glass of Scotch.
They typically sell these lights in packs of at least 4 (although more luxury models may only give you two because $$$, ya know?) which is good for those of you with smaller yards or if you're just getting started. The solar panels are found on the top of each individual light instead of being controlled from one specific area, so depending on the placement of these lights some may pack more power than others.
Their brightness varies from the pretty bright to the Oh My God I'm Blinded In My Own Home kind of bright. If you live at the end of a long, spooky path, high brightness is a must, but if you're only looking for something to class up the garden, you can probably find a nice in between.
Pole - Despite looking like the torches of an angry mob of horror movie villagers or even the hanging lanterns of decrepit but wise hermits you encounter on a fantasy quest, the pole solar lights are a popular and stylish option. They come in a variety of shapes and designs, from imitation flame torches to just larger versions of the Spike models.
Also, like the spike models, they stab into the ground but may be too large for you to use to light the way down the path. That's not to say they're not welcome anywhere in your home, though. Two lights at the porch or a whole set of them lining the backyard is a great way to show off your lights and allows you and your friends to see each other.
The solar panel is fixed to the top, and as they are tall, they are bound to get more light throughout the day and therefore will provide more power. They'll also make a cool makeshift battle stick should you ever need to defend your home from wayward intruders or renegades once society falls apart.
String - String lights, also known as Bistro Lights because of their resemblance to many old photographs of Italian Bistros from the mid-twentieth century, look like mega-powered Christmas lights, just without any of the festive colors. They are connected via a cable which you can hang over hooks, nails, or existing garden decor. Think trees, trellis, birdhouses, and whatever else you might use to make your backyard pop.
Unlike other lights, they work off just one solar panel, which is not on the lights themselves but is instead a stand connected to a spike that is then stuck into the ground. This stand works exactly like spiked solar powered lights, but instead of powering a single light, it powers the whole string.
These types of light are ideal for adding an eco-friendly solution for entertaining in your backyard once the sun sets, and gives off a marvelously ambient feel that makes you and your guests feel cozy and comfortable.
Wall - The self-explanatory wall solar powered lights are something you can affix to either your garden wall, house wall, or fence post. These also come in a variety of sizes, from the modest single light with minimal LEDs to massive 100 LED models capable of lighting up whole football fields with ease.
Okay, we might be exaggerating, but only a little. These solar fence lights are perfect for illuminating side paths from the front gate to the backyard or could be attached to the garage wall. Smaller models are useful for installing on fence posts, while the much larger options make a great porch light, which you can fit above the back door to shine over the garden table after a nice long day or chilling, drinking, and eating with your nearest and dearest.
If you are planning on installing these lights to a wall or fence post, make sure you attach them to something that is part of your property, as sometimes neighbors can get a little upset about the drilling or clipping of things onto what they perceive is theirs and not yours.
Sources:
How to Choose the Right Solar Lights - Forbes
How to Clean Solar Lights? - The Solar Advantage
Sign Up Now
GET THE VERY BEST OF GEARHUNGRY STRAIGHT TO YOUR INBOX