Best Bedside Cribs In 2022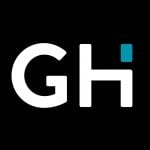 This product guide was written by GearHungry Staff
Last Updated
June 16, 2020
GearHungry Staff
GearHungry Staff posts are a compilation of work by various members of our editorial team. We update old articles regularly to provide you the most current information. You can learn more about our staff
here
.
GearHungry may earn a small commission from affiliate links in this article.
Learn more
Bedside cribs are ideal if you're looking to co-sleep and ensure your own space, as well as keeping the baby safe. They're perfect for allowing moms and dads to easily feed, change, and check on the baby throughout the night, without the need to get out of bed. Health guidelines suggest that co-sleeping with baby in your bed before six months of age is unsafe, due to the risk of suffocation, so a bedside crib is the preferred option. Below, we've outlined some of our top choices of the best bedside cribs, with different options available, such as bassinets and portable sleepers, ideal for on the go parents – and babies.
The Best Bedside Crib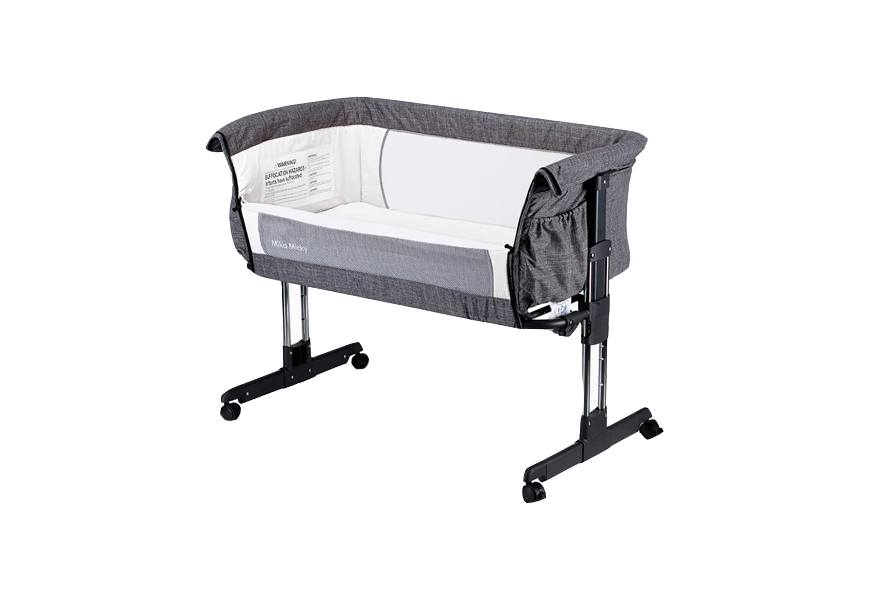 The Mika Micky Bedside Sleeper is our best choice when it comes to bedside cribs. As the best bedside sleeper, it comes with several different features. It has seven different height settings, which is ideal if you're looking to move the crib from room to room, perhaps from the grandparents' bed to your own. The crib also comes with a handy pocket, that's perfect for keeping a warm bottle or spare wet wipes. It can also work as a standalone bassinet, which means the crib can be used after six months, once the co-sleeping stage is over. The built-in wheels also have brakes, which means the baby is secure in the sleeper. Mesh material on the sides allows you to see baby throughout the night – and for baby to look back at you, adding comfort and peace of mind.
The Mika Micky Bedside Sleeper is the perfect choice as a robust and functional crib. It may not be the roomiest bedside crib, but ideal for the first six months of the baby's life.
Key Features:
Two-side breathable mesh
Two side pockets
Built-in sturdy wheels
7-Height adjustable
Specification:
Brand

Mika Micky

Weight

24.1 pounds
Baby Delight Beside Me Dreamer Bedside Crib
For a functional and straightforward bedside bassinet, look no further than the Baby Delight Beside Me Dreamer. It's safe to use and easy to adjust making it a top choice for many new parents, especially those looking to co-sleep with their newborn. Breathable mesh walls allow the baby to sleep soundly and safely, as well as providing you to see your child throughout the night and check on them – without disturbance. It's also incredibly lightweight, making it easy to move. The crib also provides a rocking motion to soothe the baby back to sleep gently. 
Key Features:
Lightweight and breathable
Include safety straps
6-Position height adjustment
For use up to five months
Specification:
Brand

Baby Delight

Model

BD06040

Weight

21.8 pounds
For a multi-use, multi-functional travel bassinet, the ComfyBumpy Travel Bassinet is ideal. This lightweight crib travels well, but it's also incredibly robust, ensuring baby stays safe and sound. With a collapsible design and easy assembly and disassembly, the ComfyBumpy sleeper is perfect for parents always on the go. With a steel frame, this sleeper doesn't skimp on safety either. It comes with many additional features, such as a rocking motion, to ease getting the baby to sleep, and a washable sheet and waterproof pad for those little accidents. With a lightweight carry case included as well, this is a bargain and a good buy for new parents. 
Key Features:
Robust steel frame
Breathable mesh walls
Doubles as a travel bassinet
ASTM approved
Specification:
Brand

ComfyBumpy

Weight

18.15 pounds
For a classic all-rounder bedside sleeper, the RONBEI Bedside Sleeper is an excellent choice. High-quality materials ensure your baby gets the best night's sleep, and protects sensitive skin. What makes this bassinet stand out, is the massive nine height adjustment feature, which means the crib fits almost any adult bed. The detachable side fabric allows easy cleaning and washing. If you choose to use the sleeper as a standalone bassinet, the breathable mesh material means baby can see you, and you can see baby, whether you're sitting or standing. If you have been blessed with twins, here are some quality double jogging strollers you might like, too.
Key Features:
9-Height adjustment
Machine washable sheet side fabric
Tool-free assemble
Breathable mesh walls
Specification:
Brand

RONBEI

Weight

24.4 pounds
Another RONBEI on our list – and for a good reason. This sleeper is another high-quality product, that ensures the safety of your baby, as well as being easy to assemble and disassemble. The adjustable feet and height allow you to pull the sleeper closer to your bed, so the baby remains close to you throughout the night. The RONBEI Baby Bassinet is different from others on the list as it comes with a music player, providing your baby with soothing entertainment before they fall to sleep. The padded mattress topper is extremely comfortable and soft, giving both the baby and you a great night's sleep. It's also washable, which is ideal for a newborn.
Key Features:
Adjustable height and feet
Soft and sturdy bed material
Quick and easy installation
Includes music box and detachable toy
Specification:
Brand

RONBEI

Weight

25.8 pounds
KoolerThings Baby Bassinet
Cool by name and nature, the Koola Baby range is ideal for newborns and parents who like to live life on the go. This bassinet is lightweight in design and comes with a carry case, so it's perfect for traveling or moving from room to room. The modern design and durable materials mean that this bassinet not only looks good, but goes the distance too. Another added benefit of the Koola Baby Crib is that it doubles up as a playpen, allowing you to convert the bottom of the bassinet into space for your baby to play and stay safe. With mesh walls, your baby can feel comforted when they look up and see you. 
Key Features:
Includes a lightweight carry case
High quality and durable material
Mesh windows for breathability
Can double up as a playpen
Built-in wheels with brakes
Can be used as a bedside sleeper and standalone bassinet
Happiest Baby SNOO Smart Sleeper
If you're after a modern and smartly designed bassinet, this is the one for you. The SNOO Smart Sleeper is unique in its design and doesn't look or work like anything else on the market. This sleeper also comes with another bespoke feature; the white noise machine that works with motion. Both can activate automatically in response to the baby's fussing or crying. This thoughtful addition can help with initiating sleep and keeping the baby asleep. Additionally, the SNOO Smart Sleeper comes with an app that generates sleep reports and offers daily tips from a medical professional.
This bassinet can do it all –but the price reflects the expanded features.
Key Features:
White noise generator and sound machine
Rocking motion
Includes SNOO sacks to keep baby comfortable while asleep
Associated app
30-day free trial
Mesh walls so that you can see baby and baby can see you
SNOO can sense sounds and distress from your baby and alert you
Specification:
Brand

Happiest Baby

Model

4767SNXX100

Weight

38 pounds
If you're looking for a lightweight, modern travel bassinet, then the MiClassic Bassinet is ideal for you. It's also super affordable, which is great if you already have a solid crib and need something else for traveling. With stationary and rocking modes available, the baby can get to sleep in no time at all – all in the safety of the MiClassic. Although this bassinet can't function as a co-sleeper, the breathable mesh sides mean that you can see the baby all throughout the night, diminishing concerns. The bassinet also comes with a carry bag, and has a one-second fold-away feature, making for quick takedowns. 
Key Features:
Stationary and rocking mode
Foldable travel crib
All walls are breathable mesh
Carry bag included
One year warranty
Incredibly lightweight
Specification:
Brand

MiClassic

Weight

19 pounds
Bedside Crib Buying Guide & FAQ
Before you buy a bedside co-sleeper or crib, you may want to research some of the key features to help make the best choice for your needs. There are also different types of bedside cribs. Below, we've created a buying guide and FAQs section, which should help you make a sensible investment.
Features To Look For In Bedside Cribs
Design - Do you need a crib that has more than one use? For instance, you may travel a lot or you may have family members that look after your baby; this may require a portable crib that can also work as a standalone sleeper, rather than a bedside one. Make sure you research the design of the bedside crib before you purchase it.
If you're after something that matches the décor of your room, design aesthetics will be a concern. For instance, you may want something neutral that will work within most bedrooms or a model that matches the color palette of a particular room and its furnishings.
The height of your bassinet is also critical. It needs to align with the height of your bed, or at least be adjustable. Too short, and you'll be leaning down to reach your baby and perhaps not even see them. Too high and baby will have difficulty seeing you and possibly be out of reach.
Material - It's essential to look at the type of materials used to construct your chosen model. Having a crib made from solvent-free, easily cleanable, and washable materials is essential when you have a baby. We all know how messy things can get! If you're not a fan of wood or plastic, you can buy models with mesh lining, which can be removed and washed. Mesh is popular on standalone bassinets, allowing you to see and speak to the baby, aiding effective communication and providing comfort.
Portability - Can your bedside crib be easily moved or transferred from room to room? Portability is a crucial feature for a bedside sleeper bassinet. They need to be lightweight and easy to fold up, especially if you will travel often. Think about whether you'd like separate legs too, as deconstructing a crib every time for transport can be cumbersome.
Weight - A heavier bassinet may be a preferred option for you if you're thinking about safety. Extremely lightweight, cheaper bedside sleepers may be less sturdy and risk falling over if baby moves or you knock the crib in your sleep. More substantial cribs, however, can be less portable and more of a hassle to move.
Usability - Is your chosen crib versatile? Some bassinets come with the option of being used as an individual carry crib, ideal if you like the baby to be near you at all times, and you don't want to purchase an additional carry case.
However, if you prefer a solid wooden sleeper and have no need to move it around, then usability is less of a concern.
Types Of Bedside Cribs
Before purchasing your bedside crib, think about the different types and what functions you need. For example, whether you travel a lot or you'd prefer something more substantial and robust.
Standard Crib - A standard crib is a four-sided structure, which usually doesn't adjust in height. This makes it difficult when co-sleeping, as they cannot fit against the bed or have a side dropped down safely.
Bassinet - Bassinets are usually oval and designed for mobility, so they are lightweight and carried with ease. They tend to have cloth sides, which may provide easier access since it lessens the need to bend over the sides.
Multifunctional - Multifunctional cribs are ideal for those looking to have one piece of equipment that does more than just allow for co-sleeping. A multifunctional crib means you can adjust the height easily as well as drop one side down. They also function as a carry bassinet.
Portable - If you travel frequently, a portable bedside crib is ideal. These models are not standalone and can have the legs removed. Although perhaps not as robust as standard cribs, they're perfect for quick deployment and takedown and constant transport.
Bedside Crib FAQ
Q: What is a bedside crib?
A: A bedside crib is a crib that can be placed near to or affixed to your bed. This functionality allows for co-sleeping, which is where the baby is as close to you as possible when you're asleep. Bedside cribs are favored by parents of babies below six months old because it's dangerous to have a younger baby in bed with you due to the risk of crushing or suffocation.
Co-sleeping is often considered a great way to develop a close relationship with your baby, as well as improve the baby's sleep habits. Babies may get to sleep more easily and quicker due to the comfort of having parents nearby. Once the baby is old enough, bedsharing may become the next step for parents.
Q: Is a bedside crib worth it?
A: If you're after peace of mind and comfort that your baby is sleeping soundly throughout the night, then a bedside crib is almost definitely worth it. They're a great way to start your baby on the right track with their sleep, as well as ensuring no accidents happen in the night. You can quickly reach over and check on the baby without getting up and disturbing them.
Q: How long can a baby sleep in a bedside crib?
A: Babies can typically sleep in a bedside crib until up to around six months of age – or whenever they start to move on their own and roll over. This short period is why some prefer to look at multifunctional cribs, which can be converted from bedside sleepers to a standard crib, once the baby is old enough to sleep alone.
Q: Are bedside sleepers safe?
A: Yes – if installed correctly. Parents tend to feel more at ease when using a bedside sleeper when the baby is born, as they're too young to be left alone in a crib in a different room.
Q: What kind of bedding can I use?
A: Ensure you have a firm but the comfortable mattress, with a waterproof layer around it, just in case of accidents.
Sign Up Now
GET THE VERY BEST OF GEARHUNGRY STRAIGHT TO YOUR INBOX