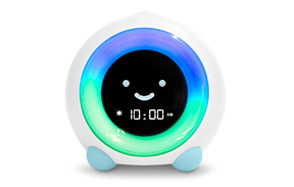 LittleHippo Mella Ready to Rise Kids Alarm Clock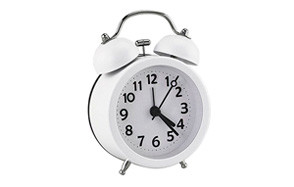 PiLife Mini Non-Ticking Classic Kids Alarm Clock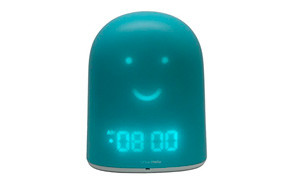 UrbanHello REMI 5-in-1 Kids Alarm Clock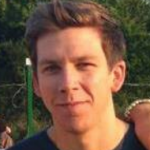 It's safe to assume that most kids have not yet realized that sleep is pretty good. Even if you don't have kids of your own, you're no doubt well aware from either anecdotes supplied by your despairing friends or fond memories of your own hell-raising early years, that children can be difficult to get sleep and keep them asleep. Luckily for parents and carers everywhere we've put together a list of the best kids alarm clock to help make going to sleep and waking up a little less of a battle and a little more fun.
These alarm clocks represent a whole new generation of proper sleep schedules. They take advantage of the greatest aspects of modern technology and instead of giving us ridiculous photo and voice filters and a platform for silly people to say silly things, tries to do a little good for a change. Companies have designed them to promote proper sleep through fun, music, challenges, and characters that won't just catch kids' eyes, but keep their attention to.
If your kids have trouble waking up – or staying in bed before you're ready – now's the time to invest in an alarm clock, so hold off on hitting that snooze button and come with us.
The Best Kids Alarm Clock
Kids Alarm Clock Buying Guide & FAQs
How We Choose Our Selection Of Best Kids Alarm Clocks
If we had a time machine, we'd have purchased all these clocks and gone back to when we were wee nippers to test them out ourselves. We don't have one, though (not that we'd tell you if we did, anyway), so instead we did it the more 'professional' and less fun way.
Functions and Features - Putting the fun in Functions, kids alarm clocks are full of sweet features that make them much more than simple clocks on the bedside table. We knew the clocks needed to come with alarms, and it was even better if they are backlit. Along with these features, there needed to be an easy-to-read display, and also have straightforward settings for either the parents or the kid.
These were the most basic features, though, and if there were any products that caught our eye by doing something a little different from what we'd seen before then we were happy to include it. This includes funky lighting, Bluetooth connectivity, and sleep tracking.
However, we also understand that flashy doesn't always mean good and so we also looked for the more modest, traditional but still cool options to include for those who have kids who may have outgrown Lego, don't want a yellow robot staring at them as they sleep, and don't need telling when it's okay to get out of bed.
Every kid hits that stage when they're too cool for what they perceive as toys, so a stripped down, minimalist option is always welcome here.
Reviews - Looking at reviews was a massive help in figuring out which alarm clocks are best for your kids. The only problem was that unlike other Buying Guides aimed at adults, we're sure the kids didn't have too much iput in writing the reviews.
This isn't a massive problem, and we've encountered bigger issues during our time as your favorite website, in fact, it may have even helped us. These reviews were at least coherent, they were at least (mostly) honest, and they gave us insight into what other parents could look out for when searching for a new alarm clock. Really, parents reviewing on behalf of their kids was the perfect result.
Age Range - You might think a kids alarm clock is a kids alarm clock, and that's that, but that sounds suspiciously like the talk of someone who doesn't know kids well, and definitely sounds like the talk of someone who has none themselves. They're a weird breed, kids, they swap allegiances quicker than The Big Show, and you can never quite tell what will pique their interest, especially as they grow up.
Knowing this, we thought about the age range of the alarm clocks in our selection. Some options had obvious demographics whereas other could appeal to anywhere between 3 and 13 - and even older sometimes. Considering this, we tried to find as wide an age range as possible to ensure we covered all bases from cradle to that age where they think they're the coolest cat on the playground and you're just some loser who drives them to school.
Quality - It sucks when you buy a product and then find out it's nothing more than some expensive garbage as soon as you take it out the box. To prevent this happening to you and your kid, we search high and low for only the best quality alarm clocks we could find. Sure, we could have found you something cheaper, something unknown, something that seems too good to be true, but we're confident that would mean you'd be returning your item and losing trust in us quicker than you hit the snooze button.
We want to ensure we only recommend the highest quality products to you, and so we look for recognizable brands, excellent reviews, and product information we know we can trust and we're sure you can trust, too.
Price - You'd be surprised at how much money kids alarm clocks can cost, this is true of both the options for a boys and girls alarm clock. We know that everyone has a different budget, so we didn't want to make anyone feel like they're missing out. To achieve this, we looked for a wide range of prices that ensured no one gets the short end of the stick.
This means that whatever your budget demands (or how much you're willing to pay for an alarm clock) you'll be able to buy it. Sure, more expensive options may be slightly cooler than others, but not really. Besides, it's the thought that counts, and if you're just trying to promote your kid to get out of bed on time, you don't need a fancy alarm, you need something that'll wake them up and keep them up.

Kids Alarm Clock FAQs
Q: Why Would I Need A Kids Specific Alarm Clock?
A: Assuming you're and adult reading this, you don't need a kids specific alarm clock. However, you may have a child, a young relative, or family friend who is becoming a little nuisance at night and in the morning. A kids' specific alarm clock may do much similar to what an average, boring adult alarm clock does, but it adds a bit of flair and fun to it, as well. Here are five reasons you should invest in one, for your kids' benefit and your own.
They're Fun
Kids are a very picky bunch, and they haven't yet learned that sometimes you need to pretend to be enjoying yourself to save someone else's feelings. This means that if you want them to enjoy anything at all, it has to be fun for them.
It's challenging enough to get kids to go to sleep at night and then stay asleep (or at least in bed) in the morning, especially on weekends. What kids alarm clocks do is transform these often losing battles into something they can enjoy. They make games out of the most mundane things, such as staying in bed until a set time, which may not fool us, but kids lap this stuff up, particularly if you promise rewards.
They're Educational
It's always a fine line between fun and too much fun that could risk defeating the whole purpose, but kids alarm clocks come with a variety of educational purposes. The most obvious is that they can help teach kids to tell the time, but it stretches further than that. Some alarm clocks will help kids differentiate between analog and digital, while others can be used in active play, encouraging kids to use their imagination as they learn.
Another way of educating kids is by teaching them boundaries and how to behave. While some kids may find the staying in bed games enjoyable, others could find them challenging, and it could help them in following directions. If you purchase an alarm clock that uses a popular character such as Batman, Wonder Woman, or Darth Vader, they may be more inclined to follow these fictional character's instructions than your own.
They're Different
How boring would it be if everybody had the same alarm clock with the same alarm set to the same time every day? Sure, it'd be cool at first in a 'Wow we have the same thing? Awesome!' kind of way, but we believe this would get old fast.
It's a good job that there's a wide variety of alarm clocks for kids available. Unlike adults who don't really care what accessories they have as long as they work, kids prefer to have something a little more exciting. Instead of a boring old clock face, kids are amazed by the colors, sounds, and additional decorations that many alarm clocks offer.
There's also the benefit of using recognizable characters from Star Wars, Marvel, DC, or even just a simple Lego brick. These recognizable triggers make the alarm clock much more exciting, and instead of watching a dull, monotonous ticking of a clock, they're engaged with their favorite characters as they drift off to sleep.
They're Soothing
Some kids may have trouble sleeping, especially when first moving out of your room and into their own. This is perfectly natural and is something that many kids deal with. To help kids get over this initial change, the best kids alarm clocks come with soothing sounds and lights to help them forget their troubles and go to sleep.
This can include everything from a selection of lullabies to white noise while there are also alarm clocks you can program to play your kid's favorite song to either send them to sleep or wake them up. However, if there's a song your kid is passionate about, we suggest you do this at your own peril, unless you want the Peppa Pig introduction stuck in your head for the rest of your days.
Alarm clocks with wake up lights are also useful in reminding kids that there's still plenty of time to sleep, which is helpful if they've not yet learned to tell the time as well as they soon will. This prevents sleepless nights and grumpy kids, which is a win for everybody involved.
They Aren't Just for Kids
Well, they are, but they're also very much for mom and dad, too. Alarm clocks that teach kids to go to bed and stay in bed - especially on those groggy Sunday mornings after a night that may have gotten out of hand - might just be the technological equivalent of angels descending from on high. Having kids can be stressful enough as it is, and while we're sure you love your brood with all your heart, we won't judge you for admitting you need a break occasionally.
What better way to make this dream a reality than by investing in an alarm clock that eliminates early morning noise and tantrums and instead gives everybody the chance to be well-rested and eager to take on and smash the day ahead of you. This means you're happy, your kid is happy, the pets are happy, everyone is happy, and you can enjoy your day full of energy and do all the things you really want to do as a family, which is the most important thing.
Sources
Seven Top Tips to Stop your Child from Waking Up So Early - Essential Parent
Sleep Issues: Calling Out and Getting Up - Raising Children Network