Best Dusters In 2022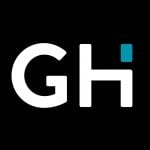 This product guide was written by GearHungry Staff
Last Updated
October 18, 2019
GearHungry Staff
GearHungry Staff posts are a compilation of work by various members of our editorial team. We update old articles regularly to provide you the most current information. You can learn more about our staff
here
.
GearHungry may earn a small commission from affiliate links in this article.
Learn more
Cleaning is one chore that no one can escape, and since it's inescapable it might as well be done efficiently. Some of the world's trickiest debris to handle comes in the form of dust; these pesky particles can travel anywhere! One sure way to guard against dust all-around is to employ the use of a top-notch duster. If only it were incredibly easy to navigate the ever-competitive market for these handy cleaning tools. Well, it just got a tad bit easier, in order to help streamline the search for a high-quality duster, here is a comprehensive list of the best duster options out there.
The Best Duster
Swiffer Dusters Heavy Duty Super Extender Handle Starter Kit
This one is specifically designed to help users reach those usually unattainable areas. Think about the last time you dusted above your bookshelf, the top of your closet, ceiling fan or any other tall piece of furniture. Rather than breathing in dust particles on a daily basis, get yourself the Swiffer Dusters Heavy Duty Super Extender Handle Starter Kit. This device has the ability to extend up to a whopping 6 feet, therefore, making a lot of areas in the home more accessible. This cleaning duster comes with a total of four heavy-duty duster refills. Based on this, it is basically a gift that keeps on giving.
It makes use of a two-step combo in order to deal with dust and loose debris. With its trap+lock capabilities, it can easily eliminate up to 3x more dust and allergens that most options out there. The fact that it can trap allergens is one aspect that really sets it above the others. So, all those inanimate allergens that can be derived from substances like cat/dog dander as well as dog mite matter, can hardly stand a chance. Additionally, this handy duster offers up to 360 degrees of specially coated fibers which are fully equipped to grab on to dust without letting go. Based on that fact, both the dust and allergens do not stand a chance against this handy duster. If you are a fan of smart home devices, be sure to check out our guide to the best robotic vacuum cleaners and pick your favorite.
Key Features:
Traps dust from any direction and offer a 360-degree capture of particles anywhere
Duster extends up to 6 feet to reach difficult areas and compartments
Heavy-duty and robust and traps three times more dust and allergens than feather dusters
Crafted from special fibers that have been coated to hook firmly onto every single dust particle
Specification:
Brand

Swiffer

Model

3700077326

Weight

7.4 Ounces
OXO Good Grips Microfiber Hand Duster
Dusting does not always have to be a tedious chore, with the right piece of equipment, it can prove to be as easy as ABC's. For all those pesky particles hidden in areas the dustbuster cannot reach, going old school is the way forward. With the OXO Good Grips Microfiber Hand Duster cleaning is made simple.  The microfiber duster itself is fitted with a head which has the ability to cover a large designated area in one single swipe. What's even more convenient is the fact that it can do this without the application of any crude cleaning agents.
For all-around easy maneuverability, it also has a non-slip grip and a thin flexible body. This goes a long way to ensure that it can easily fit into those nooks and crannies which are hot spots for dust. In addition to all this, the attached microfiber head comes off easily. This feature comes in handy when the need to wash it arises. Once both sides have adequately been put to use, simply snap off the head and pop it in the washing machine to get it looking brand new again.
When the reusable head is way past its prime, there is no need to completely give up on the duster. Simply make use of one of the replacement heads. Users are advised when washing them, to make use of cold water void of any fabric softener or bleach. In addition to that, drying it with heat is ill-advised. For more great products that will help you keep your house clean, check out our guide to the best dust pans & brushes.
Key Features:
Cleans a much wider surface area with just a single swipe
Unique ability to fit into tight spaces and difficult compartments
soft, comfortable and non-slip grip handle for effective cleaning
Hand washable and machine friendly
Specification:
Brand

OXO

Model

1335180

Weight

4.8 Ounces
Full Circle Dust Whisperer Washable Microfiber Duster
As far as microfibre dusters go, this is one with a difference. All dust bunnies and particles are in big trouble when the Full Circle Dust Whisperer Washable Microfiber Duster rears its head. It has a plethora of features that make it a worthy choice for ridding the home of dust. It is incredibly flexible, it is as soft as they come and is also incredibly easy to wash. These, among a wide array of other characteristics, make this a stand out microfibre dust. The materials used to make this duster are bamboo, recycled plastic, and microfiber filament as well as recycled plastic. So, for the environmentally conscious user, this option will offer up some much-needed peace of mind.
In addition to all this, using it is as easy as ABC's. It simply bends over backward so as to reach all the intricate corners ridden with dust bunnies. A nice addition is a fact that it can easily be hung for after rendering the house dust-free. In the case that it needs to go straight to the wash, there's a nice and easy way to get it done. The head can be detached by simply unhook the elastic present on both sides at the point where the head and the handle meet. After that, sliding the head off and throwing it in the washing machine will suffice. For perfect floors, pick some of the best spin mops from our list.
Key Features:
Comes with replaceable parts that let you use it for a very long time
Production of this duster uses less energy and gives out fewer greenhouse gases
Does not allow the dust to escape back into the atmosphere, once zapped
Does not contain harmful coating, dyes, plastics or chemicals to harm your family or pets
Specification:
Brand

Full Circle

Model

FC14603 a

Weight

5.6 Ounces
GM Royal Ostrich Feather Duster
Anyone looking for something with a more classic look, but double the efficiency of traditional feather dusters this is the route to take. The GM Royal Ostrich Feather Duster is specifically designed and constructed to be the solution to a wide range of cleaning issues. It is fitted with actual Ostrich feathers which have been specifically picked for a number of reasons. Mainly, it is as a result of their high-quality and the ability to provide a long term cleaning solution. The feathers themselves happen to be both soft and flexible while donning an all-around silky exterior. Do not mistake its softness for weakness though.
Each and every one of these soft feathers is equipped with over a thousand minute magnet like filaments. What do they do? They effectively trap and hold on to radical dust particles which in turn ensures that you are getting great value for your money. In addition to this, it is far from flimsy, yet has that delicate touch which comes in handy with figurines and collectibles. So, as an alternative to chemicals and other options that probably put the dust back into circulation, this is a viable choice. There is a reason our ancestors valued a good feather duster, it undoubtedly left their homes spick and span. Additionally, this is a safe, affordable and organic way to ensure that the home is dust-free through and through. You may also like some of the best upright vacuums from our list, so check them out and pick the right one for your home.
Key Features:
Completely made from natural products and so is environmentally friendly
Most effective on smaller gift items and jewelry and will not make them fall
It is efficient, lightweight, durable and of superior quality
Every single duster is hand-crafted, checked for quality; fit for royals
Specification:
Brand

Royal Feather

Model

8541813398

Weight

0.6 Ounces
DELUX Microfiber Feather Duster
The DELUX Microfiber Feather Duster will make your spring cleaning so much easier. It's oversized, comes with an extendable pole, and can bend into tricky-to-reach areas, so you never miss a spot. At 15" x 5.5", the duster head is the largest on this list, which means it makes quick work of surfaces. You can cover larger distances with less elbow grease, leaving you more time to enjoy your clean house. It also has the biggest extendable pole. You can extend the length of the duster from 30" to 100", easily allowing you to dust the top of wardrobes, light fittings, and anything else that you wouldn't normally be able to reach. 
The duster head is also bendable to 90º, so you can get right to the back of difficult-to-reach areas without having to break out the stepladder. For large houses with lots of high-up areas, this is definitely the best duster on this list. The duster itself is hypoallergenic and features innovative split fiber technology, making the duster become electrostatically charged so it attracts dust, pollen, and hairs. We also like the scratch-resistant rubber tip on the end of the duster. 
Key Features:
Duster dimensions – 15" x 5.5"
100" telescopic pole
Bendable head 
Scratch-resistant rubber tip 
Hypoallergenic 
Innovative split fiber technology 
Specification:
Brand

DELUX

Weight

10.41 Ounces
OXO Good Grips Microfiber Extendable Duster
If your notion of a duster is one of those flimsy numbers seen in the hands of maids on TV then you are in for a surprise. This cleaning duster is packed with features that will have your home dust-free in no time. If you are looking for a lightweight and flexible option, then the  OXO Good Grips Microfiber Extendable Duster is the route to take. This cleaning device has the ability to clean anything from ceiling fans to baseboards. Once you know how to handle it, the opportunities are endless. The fact that it has an extendable handle literally and figuratively puts it on a whole other level.
The handle itself is made of a lightweight aluminum pole and in addition to extending, its head can rotate at an angle of 270°. This makes it incredibly easy for users to reach difficult areas such as the tops of cabinets and bookshelves. In addition to being able to reach the highest and lowest points within the house, this cleaning duster is also slim and flexible enough to reach in-between furniture. So, those hidden dust bunnies and particles have no hiding place when it comes to this nifty little piece of cleaning equipment. To crown it all up, it is fitted with a comfortable, non-slip handle which ensures a solid grip and better maneuverability all-around. Our guide to the best handheld vacuums features more useful products for your home.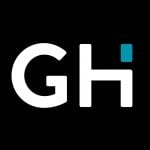 GearHungry Staff posts are a compilation of work by various members of our editorial team. We update old articles regularly to provide you the most current information. You can learn more about our staff
here
.
Sign Up Now
GET THE VERY BEST OF GEARHUNGRY STRAIGHT TO YOUR INBOX