GearHungry may earn a small commission from affiliate links in this article.
Learn more
How To Treat Sore Muscles
Aching muscles are the pits. Whether it's a new workout that has your muscles straining or the bustling of a strenuous lifestyle that's got you all tensed up, there's nothing more unpleasant than trying to make your way through a day with a sore body. Simple acts like getting dressed or rising from the sofa have become a painful experience, heck, even when lying still your muscles still seem to be on the attack!
We're here to help you! While popping a pain pill might offer some short-term relief, we have a few more natural and long-term solutions that will make getting fit a breeze. If it's stress that's got you all knotted up, we can help with that too!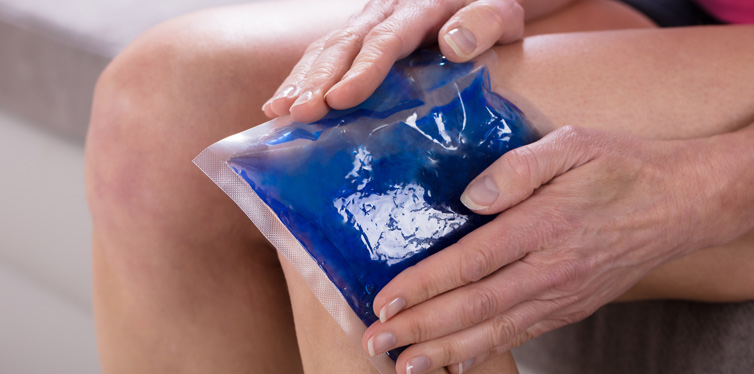 1. An Ice Massage
If you don't have money to splurge on more effective solutions, then an ice massage is a good starting point to cool muscles and reduce inflammation. It's important that ice is used on aching muscles less than 48 hours from when they started hurting. If they have been aching for longer than 2 days, it's best to opt for heated massages instead.  The trick is to apply the ice directly onto your skin, rubbing it in the direction your muscle runs. This will subtly stretch the muscles as well as numb the nerve endings for some instant relief.
2. Use Foam Rollers
Foam rollers are cylindrical in shape and are mostly made from high-density foam. They have become an added addition to most gyms and work-out studios because of their use for Myofascial release, which involves massage techniques aimed at releasing unhealthy tension in the body. Foam rolling before or after a workout can help decrease muscle fatigue and reduce the chances of body cramps. For rolling procedures and work-out examples, please consult a professional trainer or Physiotherapist. Once you have worked out a few foam-rolling techniques that work for you, include some of these routines in your daily schedule to help prevent muscle tension before training sessions.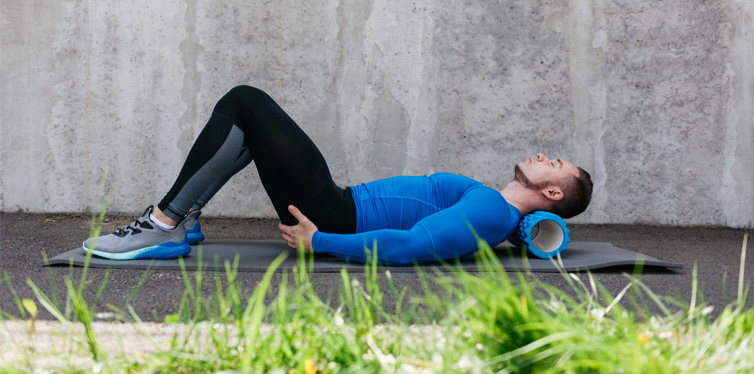 3. Stay Hydrated
Staying hydrated throughout the day is very important, especially if a workout is included in your routine. You should sip on water before, during and after exercising as this helps to prevent cramping and decreases inflammation in muscles. Sports beverages with electrolytes and added sodium are fine to drink in moderation while working out, but they should not replace your average daily required water intake. Purchase yourself a durable water bottle, preferably with a built-in filtration system, and take it with you wherever you go, sipping on water as the day passes.
4. Increase Your Protein Intake
You can reduce muscles soreness drastically by increasing your protein intake. This might be difficult for some, especially if you can't envision yourself eating huge chunks of meat on a daily basis. The solution for this is simple, there are a large variety of protein powders and shakes on the market which will help to ensure that you get a good daily intake of protein quickly and easily. These protein supplements are best taken about an hour before a workout, or just after. Protein is important for your body because it helps to repair the tiny tears made in muscles when you strain them during a workout, or when your body becomes tense.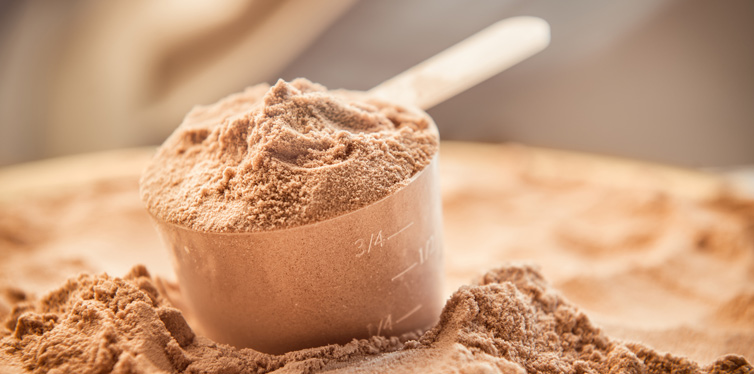 5. Stretch Often
Many people skip stretching before and after a workout, not realising that this is possibly one of the reasons why they experience muscle tension and soreness. If you find yourself sitting at a desk for long periods of time, you'll probably find that your body also needs a good daily round of stretching to soothe strained muscles. When you stretch you slowly lengthen your muscle fibers, which helps to prevent them from contracting and spasming. A mere five minutes of good stretching per day will not only make your body feel suppler and more relaxed, it will prepare your body a strenuous day ahead, ready to tackle the pressure that's put on to your muscles.
6. Snack or Nutritional Energy Bars
Energy bars make a good pre-workout snack and while their main intent is to load you with carbohydrates so that you have enough energy to get through your training session (or simply just through the day), they also have other added nutritional benefits. These nutritional bars are loaded with sources of fiber, healthy fats and of course, proteins. This is an excellent combination to promote muscle health and the healthier your muscles are, the less likely they are to ache.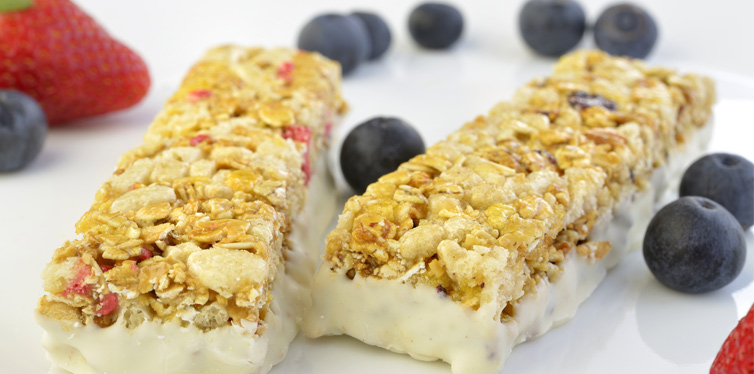 7. Soak Your Muscles in Warm Water
A warm bath or a hot shower is an excellent way to relax both body and mind. Contrary to what some might think, heat doesn't just soothe aches because of how it numbs nerve endings, it has a much more potent and important role. When we exercise, our muscles produce lactic acid and when too much lactic acid is produced it causes muscles to cramp. When we heat a sore area, however, we widen or blood vessels which allow blood to run through our bodies faster, transporting excess lactic acid away from our muscles as a result.
8. Apply Soothing Lotions and Gels
If you're constantly on the go and a long soak in a warm bath or a steamy shower is out of your depths, then a quick application of a heat or cooling rub will do the trick for instant and short-term relief. Muscle soothing gels and lotions work similarly to massaging the affected area with ice or covering it with a heat-pad. Firstly, hot and cold substances numb nerve endings and block pain, which helps to stop you from feeling the tension, even though it's still there. Then, as mentioned above, substances that heat an aching area of your body encourage blood vessels to widen, increasing blood flow and the removal of painful lactic acid as a result. Muscle rubs are an excellent over-the-counter solution for those who live fast-paced lifestyles.
Sources:
Protein – Wikipedia
Why Energy Bars Make a Good Pre-Workout Snack – Grab 1 Bar
Why Does Heat Relax Your Muscles? – Encyclopedia Britanica