Best Motorcycle Locks In 2022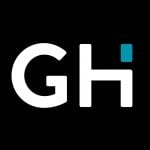 This product guide was written by GearHungry Staff
Last Updated
March 4, 2020
GearHungry Staff
GearHungry Staff posts are a compilation of work by various members of our editorial team. We update old articles regularly to provide you the most current information. You can learn more about our staff
here
.
GearHungry may earn a small commission from affiliate links in this article.
Learn more
If you own a motorcycle, there's no better feeling then heading out on a long ride, roaming freely, cranking up the throttle, and heading off on an adventure. Motorbikes are made for exploring, but they can also fall prey to would-be thieves. You park up and have a quick wander around. Take in the views, stretch your legs, and stock up on refreshments, and before you know it, your bike is being sold on the black market. While you can never guarantee that your bike will be 100% safe, even at home locked away in your garage, there are ways in which you can safeguard your pride and joy. Investing in one of the best motorcycle locks you can afford to buy is one of them. Just that extra layer of protection can go a long way to work as a deterrent against theft. The best motorcycle lock should be an essential part of your kit and no journey undertaken without checking that you've packed yours. They come in all shapes and sizes, types, and colors with various savvy technology. So let's take a look at today's guide at our top recommendations of the best motorcycle locks for your money.
The Best Motorcycle Lock
Kryptonite 000884 Motorcycle Lock
If you are after a motorcycle lock that is suitable for securing your vehicle both indoors and when you are out in a not-so-secure area, the Kryptonite 000884 Keeper 5s Yellow Disc Lock is just right. It may not be able to prevent your vehicle from getting picked up and taken away, but it sure does an excellent job of preventing roll-away and ride-away robbers. The lock equally has a 5mm diameter pin that makes a great fit for smaller holes. More so, this Kryptonite lock is durable enough to resist the elements without deteriorating either in look or function. Speaking of look, its bright yellow color is enough to discourage anyone with ill-intention from coming too close, but if they do, this hardware is ever ready to prove it is more than just a pretty face. It is as unyielding as it is bold.
The lock also comes with a highly visible orange reminder cable to, as you may have guessed, keep you from riding away while the lock is still engaged. With a smooth working mechanism put in place, locking and unlocking your wheel could not be simpler, at least for the person with the key. As for the keys, you cannot remove them from the lock while it is open, so seeing your keys is enough reminder that you locked your bike. Then there's the compactness of the lock makes it easy to carry around, and though it can fit in your pocket, it comes with its own pouch. Like any lock exposed to the elements, it is recommended for users to apply lube occasionally on this one for continued smooth operation.
For more amazing gear for your bike, check out our guide to the best motorcycle handlebar speakers.
Key Features:
Comes with bright orange reminder cables
Dual reinforced disc-style cylinder lock
Includes two stainless steel keys
Compact, lightweight, and weatherproof
Specification:
Brand

Kryptonite

Model

000884

Weight

1.1 Pounds
Big Pantha Handlebar Motorcycle Lock
If you're on the hunt for a quick and easy to install, weather-proof bike lock to keep your two-wheeler secure, then how about this Big Pantha handlebar lock? It features a durable, tamper-resistant design and has been engineered to fit all handlebars with a grip of 1.5-inches. Its universal-style operation means that it can fit all types of vehicles from motorcycles to mopeds, scooters as well as ATV's. This proven and rigorously tested lock is tough and durable and makes it incredibly challenging for a would-be thief to steal your vehicle.
As a bonus with your purchase from Big Pantha, you'll also receive a convenient holster to keep your lock safe in your pocket or backpack or simply stow away under your bike seat. It's quick and efficient to set up, installing and uninstalling in less than 5-seconds leaving you with more time to go about your day, safe in the knowledge that your motorcycle will be secure in your absence. This handy and compact gadget really is a cinch to use.
Key Features:
Bonus grip lock holster
Bright red color
Works on grips up to 1.5 inches diameter
Weighs 1.2 pounds
Specification:
Brand

BigPantha

Model

2B

Weight

1.2 Pounds
Grip-Lock Handlebar Security Motorcycle Lock
Grip-Lock security lock is easy to use but had to defeat ultimately durable and tough anti-theft protection for your motorcycle or scooter. Fearing a robust reinforced nylon housing with a steel core, this small and compact lock can go anywhere with you. It suitable for use on all handlebars up to a diameter of 1.5-inches and is fitted with an adjustable slider ideal for use on your brake lever. It's made in New Zealand and is an unusual and innovative, plus cost-effective solution to keep your prized possessions safely secured.
There's literally nothing that can break the Grip-Lock's defenses. That hardened steel construction assures that. It won't bend or break, nor will it rust, so no matter what the weather or where you park your motorcycle when it's not in use, this handy and compact little lock offers reliable security. It's easy to install and uninstall in seconds and comes in a choice of ten brightly colored options that are all highly visible. It's especially handy to use if you are in a hurry. It would also make an incredibly useful gift for motorcycle riders.
Key Features:
Locks throttle grip and brake lever
Can be mounted on either side
Contains hardened steel cores
Features reinforced nylon casing
Specification:
Brand

Grip-Lock

Model

GLRed

Weight

10.4 Ounces
Our Best Choice product is YOHOOLYO Motorcycle Disc Lock Alarm and is constructed entirely from metal, making it a sturdy, durable, and reliable choice. It's made from an aluminum alloy, which is rust and weather-resistant, as well as being waterproof. This makes it an excellent option for regular commuters and for those rainy days when you need to park up and stow your vehicle outside. It's easy to install and can be set and fixed at a full 360-degrees position. It also features a highly audible alarm that emits a sound of 110dB, which is the same level as an airplane taking off, so it provides a highly effective anti-theft deterrent.
Supplied with two keys, it's the ideal, compact, and portable motorcycle lock for anyone who owns a motorbike, scooter or a cycle with holes or spokes on its wheels. It can also quickly and conveniently be locked without a key just by pressing down on the 7mm lock pin. Great if you are in a hurry. It arrives pre-fitted with a replaceable battery pack, and six additional batteries are also included with your purchase. When the battery level is close to being fully depleted, this alarm will emit a constant sound, alerting you that it's time to change your battery pack. It's also supplied with a brightly colored reminder cable, a handy visual trigger to remove your lock before attempting to ride your vehicle away.
Key Features:
110 dB audible alarm clock
7mm lock pin
Indestructible and anticorrosive aluminum alloy
Complete package
Specification:
Brand

YOHOOLYO

Model

43249-125169

Weight

11.2 Ounces
For our Best Value product, we've selected this disc lock from Tchipie, which features built-in sensors to detect shocks and movement. It both beeps as well as vibrates to alert thieves that it's armed. When the alarm is set off, it emits a continuous and shrill sound for 30 seconds at a whopping 100dB, which is loud enough for anyone to notice, in any environment. It's easy to operate and install and features a one-press action for those times when you're running late.
This Tchipie motorcycle lock should fit the majority of motorcycles, scooters, and bikes with 7mm thick or fewer rotors. So whether your bike of choice is a Harley Davidson, a Yamaha, Suzuki or Kawasaki, depending on the actual model, this disc lock should offer the ideal commuter's choice. The bright red color is also a visual deterrent, and because the unit is made from hard-wearing aluminum alloy, it's totally sealed against moisture, dirt, and debris. It carries an IP06 waterproof rating. It arrives with a pre-installed battery pack, and six additional spare batteries are also supplied. An orange reminder cable is also provided that not only acts as a deterrent to potential thieves, but also a strong visual reminder for the rider to remove the lock before driving away. Our guide to the best bike locks offers soma amazing products to help you keep your bike safe, so check them out.
Key Features:
110dB alarm sound
Robust and sturdy weather-resistant disc lock
Suitable for brake rotors up to 7mm thick
Fitted with a built-in battery cell
Easy lock with one press operation
Specification:
Brand

Tchipie

Model

43121

Weight

14.4 Ounces
Tool WRX Motorcycle Anti-Theft Handlebar Motorcycle LockLock
Our next best motorcycle lock isn't a brake lock but instead a handlebar design. This sturdy and robust lock from Tool WRX is made from a high-quality yet lightweight CNC aluminum, so it's compact and ultimately portable. It's easy to pack in your backpack for work or stows under your seat and won't weigh you down. The advanced tamper-proof design is ideal for frequent bikers and commuters who need to level their motorcycle or scooter in a public location. It's easy to install and remove and is supplied with two unique keys matched only to your lock.
Tool WRX Motorcycle Anti-Theft Handlebar Lock is a versatile, universal lock design that is suitable for use on all bikes with grips up to 1.5-inches in diameter. To secure your vehicle from potential theft, simply clamp the lock to your handlebar to secure either your front brake or clutch lever. It's a smart, safe, and secure alternative to a traditional and more cumbersome wheel lock. Additional adapters are also included to ensure a more secure fit. As a bonus, an anti-scratch lever protector is also included with your purchase from Tool WRX.
Key Features:
Heavy-duty anti-theft grip lock
Bonus anti-scratch lever protector supplied
Advanced tamper-proof system
Universal, versatile lock device provided with two keys
Easily clamps to handlebars, locking the front brake or clutch lever
Specification:
Brand

ToolWRX Motorcycle Anti Theft Handlebar Lock

Weight

1 Pound
The Club UTL810 Utility Lock
We're taking a quick look next at what Winner International has to offer with their utility lock. The Club, as it's referred to, comes in two adjustable sizes to fit lengths of 8.5-inches to 11.5-inches or a larger option designed to fit 13.15-inches up to 20.25-inches. It's intended to replace a traditional chain or padlock and has a versatile range of uses. It's suitable for securing anything from a motorcycle to commuter bicycles and ATV, expensive tools and accessories, or even patio furniture. The heavy-duty construction can withstand an impressive 1500 pounds of pressure.
Featuring keyless locking, it's designed to be weather resistant so ideal for securing property outdoors. With a vinyl hello coating over that durable tempered steel design, it also prevents scratches and scrapes to your precious valuables. This patented design meets and exceeds everyday safety and security applications. You could say it's a Winner!
Key Features:
Weather-resistant design
Heavy-duty construction
Built to withstand over 1500 pounds of pressure
Vinyl coating prevents scratches and scrapes
Adjustable length design
Specification:
Brand

Winner International

Model

UTL810

Weight

3.45 Pounds
MaxxHaul 70075 Motorcycle Wheel Chock
Up next from the brand Maxx Haul, we're reviewing our first motorcycle wheel chock. With three adjustable holes on the wheelbase, MaxxHaul 70075 Motorcycle Wheel Chock can accommodate various sized wheels. Included with your purchase, you receive the hardware and mounts to enable this lock to secure in a fixed position to either your floor or perhaps even to a truck or trailer. It works to lock your tire in place, preventing it from moving, or being easily stolen.
It's made of heavy-duty steel construction and features a durable powder coat finish which is resistant to rust and corrosion. This wheel chock is intended not just to deter theft, but also to keep your motorcycle safe in transit or while it's being repaired in a garage or workshop. It's easy to install, and the design is also adjustable. For more cool products for bike enthusiasts, check out our guide to the best motorcycle helmet cameras.
Key Features:
The adjustable design features three different position brackets
Automatic locking mechanism
Easy to install and supplied with all hardware
Durable powder-coated, rust-resistant finish
Fits most tire sizes
Specification:
Brand

MaxxHaul

Model

70075

Weight

13.86 Pounds
Fubozone Heavy Duty Motorbike Chain
Next up, we're taking a look at a durable and cut resistant design in the shape of this heavy-duty, high-strength manganese steel chain from Fubozone. Optimally designed to offer high performance and protection, Fubozone Heavy Duty Motorbike Chain measures 95 cm in length with a thickness of 9.5 mm. The chain features a lock cylinder with a waterproof and dustproof cover while the belt covering the sturdy chain is wrapped in non-toxic nylon, which prevents your valuables from getting scratched. A unique plum-shaped key is provided to secure your lock in place, adding to the strength of the lock's anti-theft features. Overall, this heavy-duty motorbike chain is straight forward to use, simple to lock and offers excellent levels of protection. Be sure to add it to your collection of essential motorcycle camping gear.
Key Features:
High strength manganese steel chain lock
Waterproof and dustproof lock cylinder
Covered with non-toxic and non-scratching nylon
Versatile application
Chain length of 95 cm and a diameter of 9.5 mm
Specification:
Brand

FUBOZONE

Weight

3 Pounds
Kryptonite New York Fahgettaboudit Chain and Disc Lock
With a name like Kryptonite, expectations are bound to run high about the overall security and performance that this New York chain and disc lock can supply. Luckily you won't be disappointed, and while this is undoubtedly a premium purchase with a price point to match, it's worth every penny to provide much-needed peace of mind. Winner of 2017 Sold Secure Gold award, this impressive chain comes with a lifetime warranty. It's engineered from 14mm chain links, which are made from 3T manganese steel for the ultimate strength.
This New York chain also comes equipped with a 15mm hardened max performance steel shackle as well as a hardened double deadbolt to further protect against attacks. It's fitted with the highest level security disc-style cylinder, which is resistant to picking and drilling. The chain itself is protected and covered by a sliding dust cover that protects from dirt and debris. Three stainless steel keys are supplied with your purchase, including one new key design as well as an LED replaceable key fob. Your keys can all be registered and protected online as part of the Kryptonite program. If you are looking for the ultimate in security, then you can't go wrong with this Kryptonite design. From the hardened oval crossbar, which is stronger than a traditional round tube to the thick 14mm six-sided chain links, everything about this design ensures the highest security. It's an excellent choice if you live or work in a high crime area where extreme security and vigilance is necessary. Here are some of the top trailer locks you may be interested in, as well. Don't miss them.
Key Features:
Made from hardened manganese steel for ultimate protection
Hardened double deadbolt for incredible staying power
Sliding protective dust cover
Patented oval hardened steel crossbar
Includes maximum security 15mm steel shackle
Specification:
Brand

Kryptonite

Model

999492

Weight

15.25 Pounds
Bibowa Disc Brake Lock with Alarm
For our final product in today's best motorcycle locks review, we've hand-picked another disc lock. This time we're taking a look at what Bibowa has to offer with their strong, durable, waterproof, as well as rustproof design. This is a super anti-theft alarm that's small in stature but big on volume. With a dual reinforced design, it's been further hardened during the engineering process to be resistant to cutting, sawing, or chiseling. If you're looking for a high-security system, then Bibowa Disc Brake Lock with Alarm offers excellent protection.
It also emits an audible alarm at a seriously loud 110dB, which should be more than enough to send any thief running for the hills! It's pre-fitted with six batteries for your convenience and so arrives all ready to put into action. Your Bibowa brake lock is also supplied with three brass security keys. Finally, a reminder cable is also provided, just in case you're having a bad day and think about riding away while that disc brake lock is still engaged. Everything you need is included when you purchase this durable and robust alarm disc lock.
Key Features:
110dB alarm sound
Robust and sturdy weather-resistant disc lock
Suitable for brake rotors up to 6mm thick
Fitted with a built-in battery cell
Easy lock with one press operation
Specification:
Brand

Bibowa

Model

10

Weight

1.41 Pounds
Motorcycle Lock Buying Guide & FAQ
Features To Look For In Motorcycle Locks
With so many different types of motorcycle lock available, it can be confusing knowing which one to purchase, so to assist you with making that decision, we've curated a quick list of the top features to consider before you go ahead and buy.
Weight & Material - Depending upon where you intend parking, your bike will determine which lock you go for, and that will affect the weight of the lock and the material it's constructed from. If you're parking it in a garage or at home, you can opt for a heavy-duty chain, which is almost impossible to break without professional equipment. Most motorcycle locks, even those designed to be more portable as used by commuters, are made from a durable material, such as stainless steel. If your bike is kept outside, then you should also go for a material that's dust and water-resistant so that it doesn't get damaged by environmental factors.
Visibility - The best way of deterring a would-be thief is to invest in a highly visible lock. A brightly colored lock will immediately put off any thief and ensure they stay well away from your bike, especially if you're parked up in a busy area.
Portability & Fit - Locks come in all shapes and sizes, so it's crucial, especially if you are going for something like a brake disc design to ensure that it fits your make and model of bike. The same can be said of handlebar locks, which are again designed to fit a particular diameter. While brake disc and handlebar locks are both highly compact and portable, it's not a case of one size fits all, so make sure you measure up and do your research before investing in one.
If you're a frequent commuter or regularly use and park up your motorbike, it's also worth purchasing a lock that isn't fiddly to fit and remove and will just end up causing an annoyance. For this very reason, snap-on handlebar locks are a popular choice because they can be quickly and easily removed and don't require you to fumble around on the floor on your hands and knees, either.

Types Of Motorcycle Locks
There are five primary types of motorcycle lock currently available to purchase. Lets quickly take a look at their relative merits and attributes so that you can assess which one is best for your requirements.
Chain locks and anchors - These are heavy style chains usually made from a material such as stainless steel and are used to attach your bike to another strong and stable structure like a gate or railings. They're incredibly heavy and awkward to cut without access to industrial cutting equipment, which your average opportunistic thief is unlikely to be carrying around. They're an excellent option if you want to secure your bike at some or in your garage, but on account of their weight, they aren't the most portable for carrying around.
Brake Disc locks - This type of lock needs to be fitted into the holes of your motorbike brake discs at strategic anchor points. In so doing, they effectively immobile your bike, making it impossible for the wheels to be revolved. They're compact, portable, and easy to store and carry and usually come in bright colors. The reason being so that they attract your attention, and you don't inadvertently attempt to drive off, forgetting to remove your brake disc first.
U Shackle locks - A U Shackle lock comes in two parts, the first being a flat base or wheel plate, which you roll your front tire onto. The second part is a large steel shackle that gets bolted to the station and fixed to the wheel. They offer a high level of security but are best suited if you're locking your motorbike away for a more extended period rather than frequently using as they do require an amount of setup.
Handlebar Grip locks - These attach, as the name suggests, to your handlebars, making it impossible to drive the bike away. They're compact and sturdily constructed so tricky to remove with regular cutting equipment. They're also highly portable and quick and easy to attach and remove so ideal for daily commuters.
Alarm locks - Lots of today's rotor locks come with a built-in alarm sound system. If an attempt is made to remove the lock without using the key, the alarm sounds, which ensures immediate attention. With a sound level often in excess of 100dB, it should be enough to scare off any thief. They're lightweight, portable, and compact and provide extraordinary security measures.
Motorcycle Lock FAQ
Q: What is a motorcycle lock?
A: Motorcycle locks come in a ton of different varieties and are used to secure your bike when it's left unattended, either in a public location or in a garage, carpark, or your home. While they can't guarantee the security and safety of your bike, they do act as a viable deterrent. The most durable locks require professional and extremely noisy equipment to attempt to cut and remove them.
Q: Can I lock a motorcycle seat?
A: Most motorcycle seats should feature a storage section that can be secured with a built-in lock so that you can safely store your belongings when you leave your motorcycle unattended. As a note of caution though, they are relatively easy to smash open, especially with something like a crowbar, so if you have valuables that you want to safeguard, especially if you are parked in a very quiet and remote spot, it's best to take them with you rather than leave it to chance.
Sign Up Now
GET THE VERY BEST OF GEARHUNGRY STRAIGHT TO YOUR INBOX