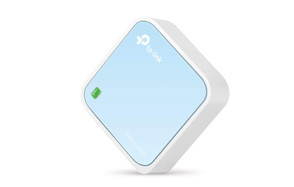 TP-Link N300 Wireless Mobile Wi-Fi Hotspot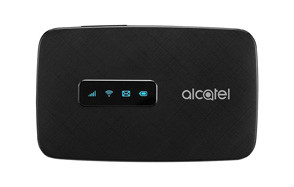 Alcatel LINKZONE Mobile Wi-Fi Hotspot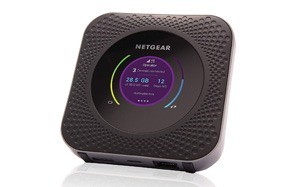 NETGEAR Nighthawk M1 Mobile Wi-Fi Hotspot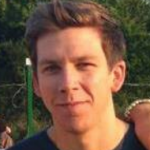 No matter where you go, it's important to stay connected to friends, family and even colleagues, which is why the internet is so great because it keeps us in touch with each other. Staying connected has never been easier, all thanks to Wi-Fi routers, and even better, portable Wi-Fi hotspots that are travel-friendly and pocket convenient. This is why we have put together a list of our best mobile Wi-Fi hotspots, ranging from the ones that can be used in various countries around the world to those that work best with your favorite network providers; all for your convenience and reading pleasure.
The Best Mobile Wi-Fi Hotspot
Mobile Wi-Fi Hotspot Buying Guide & FAQ
How We Choose Our Selection Of Mobile Wi-Fi Hotspots
Brand - We chose mobile Wi-Fi hotspots from brands that we know, love and are also loved by other customers too. We've chosen brands with only reliable services and great feedback from their users.
Price - We made our selection of mobile hotspots with the cost in mind. We have selected devices that are affordable and won't require you to break the bank, as well as mobile hotspots with affordable service rates so that continuous usage is guaranteed.
Reviews - In order to present you with the best of the best mobile Wi-Fi hotspot options, we have gone through thousands of customer reviews and selected those that were the most highly rated because we know that if others love it and its services, there's a high chance you will too.

Features To Look For In Mobile Wi-Fi Hotspots
Battery life - An important factor to consider is the battery life of the mobile hotspot. A long-lasting battery that can last up to 20 hours when fully charged is going to be convenient for someone on the internet for most of the day, but it can be more expensive than a hotspot with 10-hour battery life.
Size and weight - The size and weight of your mobile hotspot are quite significant. Mobile hotspots come in a variety of sizes and weights, with some being heavier than others. You want to choose a device that is convenient to carry around and can probably fit well in your pocket without feeling like it is weighing you down.
Display - When it comes to display screens, some mobile hotspots have them and some don't. Display screens can be used to provide information about network strength, data usage and a number of connected users. Some display screens are even touch screens as well. Consider if this is something you want when purchasing.
Wi-Fi support - Some mobile hotspot providers come with Wi-Fi support that you can contact at certain hours if you are having issues with the hotspot device, while others do not offer this service. You might need to do your research on if and why you need this before making a final decision.
Card reader - Some mobile hotspots come with SD card readers that can be used to store and share important data. With an SD card reader, you can easily back up important or sensitive information off your mobile hotspot. Consider if this is something that you need when making your purchase.

Mobile Wi-Fi Hotspot FAQ
Q: What are mobile Wi-Fi hotspots?
A: It is a known statistic that over 70 percent of the human population worldwide own a mobile device, with an increasing number of users owning smartphones specifically, and as the internet and its usage grows, more and more ways to make it accessible to people and their devices are being developed, with one of these ways being through a mobile hotspot.
A mobile hotspot is a compact device that acts as a router that can be set up to provide you with internet access. The majority of mobile hotspots make use of 4G signals from network providers to establish internet access, and so may require the use of a sim card to provide an internet connection, although not always.
Q: Can I use my mobile hotspot for home internet?
A: There might be a couple of reasons why you might consider ditching your home broadband and making use of a mobile hotspot instead, such as lower costs. A mobile hotspot can absolutely be used for home internet and even as a broadband replacement, as with a mobile hotspot, you can get unlimited plans, it doesn't require a fancy or complicated setup and just as its name implies, it completely mobile and can go anywhere you go.
However, you might need to consider a couple of things when deciding to use a mobile hotspot for home internet, such as how many devices it allows to connect to it at a time and the constant need to recharge the hardware.
Q: What is the difference between tethering and hotspot?
A: Although tethering and hotspot offer the same results, the way that they operate are slightly different from one another. With a mobile hotspot, this typically involves a network provider that works with a hardware device and allows users to connect to the internet with the hardware device acting as a router. With a hotspot, the connection is wireless.
On the other hand, tethering, which can be established either through a USB cable, Bluetooth or Wi-Fi involves sharing of internet connection from one device that has internet to another device that does not. It is important to note though that when tethering is done through Wi-Fi, then the device providing the internet connection is acting as a mobile hotspot.
Q: Can my phone be hacked through my hotspot?
A: A mobile hotspot can be a great, convenient way to have access to the internet. It is also significantly cheaper than making use of broadband. Mobile hotspots have several advantages, but they are not without their own dangers and drawbacks. One of the disadvantages of hotspots is its lack of strong security.
A mobile hotspot is typically very vulnerable to being hacked as well as stealing information. A hotspot could even potentially expose its users' personal login details, passwords and other important credentials saved to a connected device like bank account numbers. Before purchasing a mobile hotspot, you need to consider some of these risks and weigh them alongside its benefits.