Best Mobile Wi-Fi Hotspots: Work and Play from Anywhere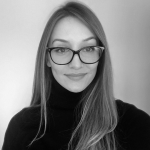 This product guide was written by Jovana Dosenovic
Last Updated
September 21, 2021
Jovana Dosenovic
Jovana is a writer and copy editor living with her lazy calico cat and thousands of (mostly unread) books. She has worked as a copywriter, fact-checker, QA analyst, and librarian, but this has been her favorite gig so far. A bit of a bookworm since she was tiny, she loves nothing more than curling up with a giant cup of coffee or tea and a good book. When not hunched over a keyboard or book, Jovana enjoys going on long walks, short hikes, and occasional camping trips. She also has an unfinished novel she'd like to publish one day. No, really.
GearHungry may earn a small commission from affiliate links in this article.
Learn more
In theory, your phone hotspot should allow you to do pretty much anything you want on the internet: from answering emails to binge-watching your favorite shows on Netflix to playing video games. But in reality, things are not so simple. If you were to use your phone for these things and more, you'd run out of your data before you could say gigabyte. To say nothing of your battery life!
This is where mobile hotspots come in handy. By letting you create a WiFi network of your own – just like the one you have at your home but better because it's portable – a wireless hotspot will provide you with a range of coverage so you can reliably connect multiple devices without burning through your internet plan and battery life. They're ideal for travel as they're location-independent and super-compact.
With that in mind, here are some of the best mobile Wi-Fi hotspots currently on the market, plus a guide to choosing the right hardware for your needs. We rounded up devices with the most positive reviews and tried to accommodate varying needs and budgets (gaming, travel, multi-tasking, etc.) so take your pick. Bear in mind, though, that you'll also need a good plan or subscription!
The Best Mobile Wi-Fi Hotspot
TP-Link N300 Wireless Mobile Wi-Fi Hotspot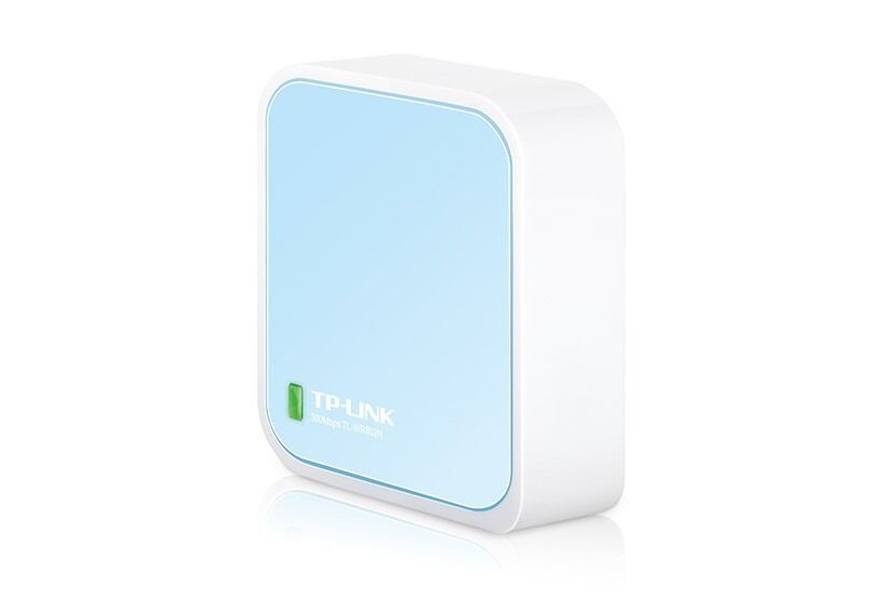 The TP-Link N300 Wireless Portable Nano Travel Router is the mobile Wi-Fi hotspot to get if you're looking for the most pocket-friendly option – literally and figuratively speaking. Super-compact and affordable, this handy router can be easily placed in the pocket, bag or purse so that you have reliable internet wherever you go.
This mobile hotspot provides up to 300Mbps of Wi-Fi speed, meaning that your streaming of videos, online gaming and internet calls are going to be seamless, lag-free and of the highest quality. And to top things off, it works well with devices with 2.4GHz and is a hundred percent compatible with Google's Chromecast and Amazon's Fire TV stick so that your video streaming is always accessible. For more amazing devices that will improve your connection, check out our selection of the best wifi extenders.
Key Features:
Wi-Fi speed of 300Mbps 
Works with 2.4GHz devices
Micro-USB port
Pre encryption function
Specification:
Brand

TP-Link

Model

TL-WR802N

Weight

7.2 ounces
Space-saving and convenient size
Can be powered with a USB cable
Comes with a two-year warranty
Only works with 2.4GHz devices
Can only be powered by a micro USB
Varying wireless transmission rates depending on environment
Skyroam Solis Mobile Wi-Fi Hotspot and Power Bank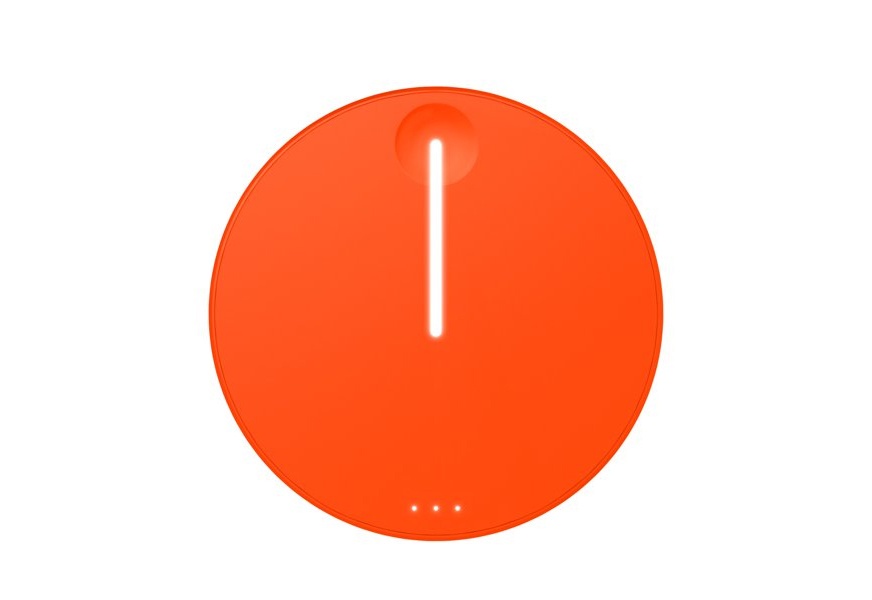 The Skyroam Solis Mobile Wi-Fi Hotspot and Power bank is a true representation of global connection. This innovative mobile Wi-Fi hotspot device was created with the world traveler in mind as it supports service in 130 countries around the globe.
Although only one inch in height, this hotspot provides a powerful and fast Wi-Fi connection no matter your location without even requiring a local sim card. What's more, it automatically connects to the strongest and best available cellular network in whatever country you are in, so that you always experience swift and uninterrupted internet access. As if that wasn't enough, the Skyroam Solis also doubles as a power bank with 16-hour battery life so that you can easily charge your devices while still being connected to the internet.
Key Features:
Wi-Fi coverage in over 130 countries
Long-lasting battery of 16 hours at full charge
Doubles as a mobile charger for other devices
Provides a Wi-Fi connection speed of 4G LTE
Specification:
Brand

Skyroam

Model

S018

Weight

10.2 ounces
Can be used in over 130 countries
Delivers sim free 4G LTE connection
Can be combined with an added 1 year Go Data subscription
Can only be connected to 5 devices at a time
Go Data subscription is expensive
Does not work in some areas in certain countries
NETGEAR Nighthawk M1 Mobile Wi-Fi Hotspot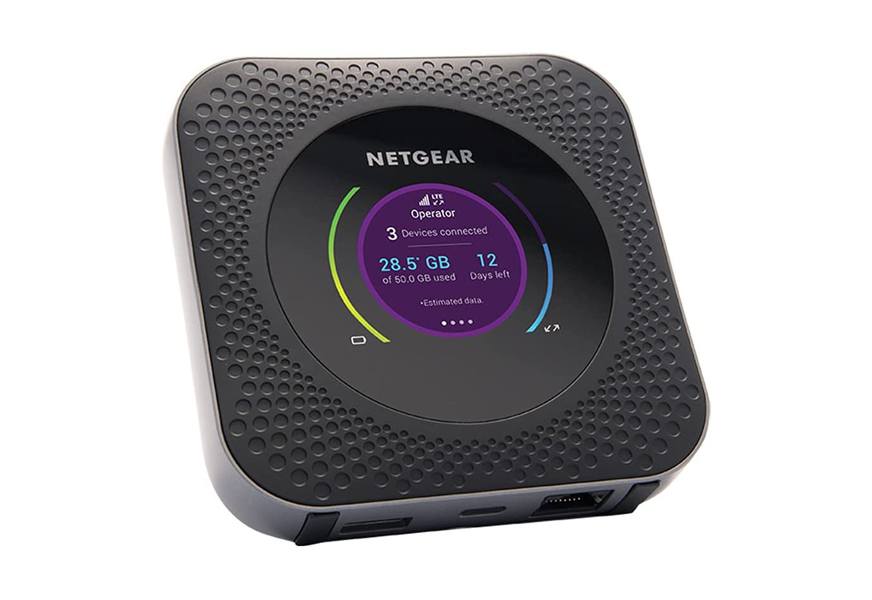 Want a superfast downloading speed of up to 1Gbps and a strong 4G LTE Wi-Fi connection? If the answer is yes, then the NETGEAR Nighthawk M1 Mobile Hotspot is just what you need. This mobile hotspot offers a 1Gbps speed internet for a smooth and continuous connection, allowing you to fully experience high dimension video streaming, internet video calls and online gaming to its fullest.
Another thing we love about this mobile hotspot is that it's able to connect with up to 20 devices at the same time, meaning that whether you're working with your entire team at the office, or just have a large family at home, you can trust the NETGEAR Nighthawk to be reliable and efficient. 
Key Features:
2.4-inch LCD screen that shows data usage
USB port that allows for sharing of storage
Provides a Wi-Fi connection for up to 20 devices
Rechargeable battery for continuous use throughout the day
Specification:
Brand

NETGEAR

Model

MR1100-100NAS

Weight

8.5 ounces
Can be connected to up to 20 devices at a time
The LCD screen shows data monitoring and Wi-Fi strength
Can provide 3G/4G LTE internet worldwide with local sim
Does not provide internet access in some areas
Requires a sim card to be used in other countries
Does not come with a warranty
Alcatel LINKZONE Mobile Wi-Fi Hotspot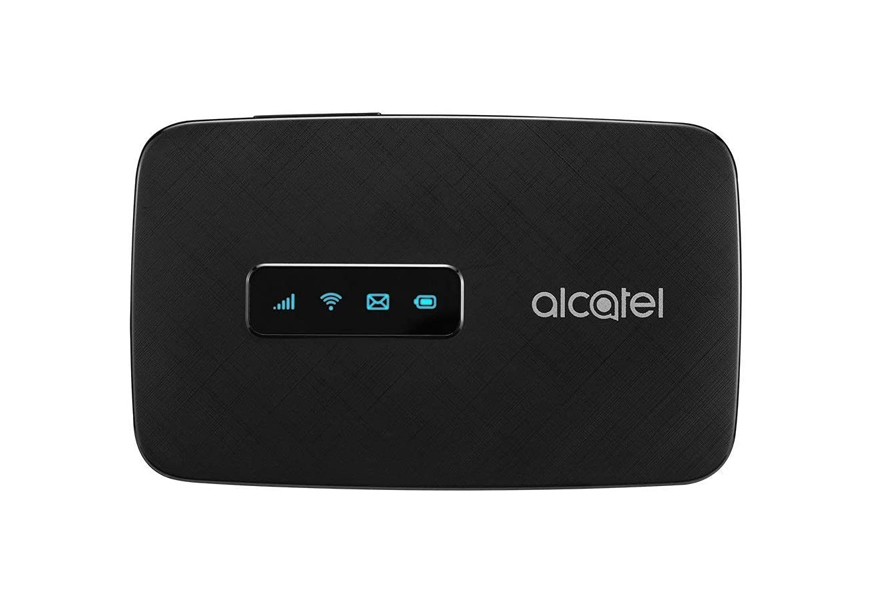 The Alcatel LINKZONE Mobile Wi-Fi Hotspot is the only mobile hotspot that is made available by the T-Mobile network provider. This handy WiFi hotspot device offers great internet speed as well as fast streaming with good signal strength for uninterrupted internet access. Its portable design means it's great for travel, while its solid 1800mAh rechargeable battery with a 6-hour battery life means that you get continuous streaming.
The Alcatel LINKZONE works solely with the T-Mobile network and is very easy to use, inexpensive to purchase and, equally important to some, it comes with highly affordable network service plans. Overall, a great budget-friendly portable WiFi device all-around. For more useful devices like this, check out our reviews of the best outdoor access points.
Key Features:
Removable 1800mAh battery that can last up to 6 hours
Fast internet connection for up to 15 devices at a time
Works on any T-Mobile device network
Inexpensive with affordable Wi-Fi service plans
Specification:
Brand

T-Mobile

Model

MW41TM

Weight

7.2 ounces
Provides Wi-Fi connection for up to 15 devices at a time
Lasts up to 6 hours at full charge with a standby time of 300 hours
Provides fast and strong internet connection
The hotspot is locked exclusively to the T-Mobile network
Does not feature a display screen nor an external antenna port
Can only provide connection within 150 feet
KuWFi 4G LTE Mobile WiFi Hotspot
If you need a reliable, no-frills mobile Wi-Fi hotspot device, we recommend checking out KuWFi 4G LTE Mobile WiFi Hotspot. Equipped with a simple easy-to-read display that shows battery life, 4G signal, how many users are connected and more, and with speed of up to 150 Mbps, this portable router makes a great travel buddy that can also be used at home.
With a lithium battery 2400mAh, it provides 5-8 non-stop work hours, which although not ideal, is plenty for casual surfing as well as for work-related use. The KuWFi can support up to 10 devices within 50m of distance, including laptops, iPads, tablets and even gaming consoles, making it quite multi-functional. For more cool and useful gadgets like this, check out our selection of the top USB WiFi adapters.
Key Features:
Supports up to 10 devices at a time
Comes in a compact and travel-friendly size
Provides high internet speed of up to 150 Mbps
Easy-to-read info display
Specification:
Brand

KuWFi

Model

L100

Weight

5.6 ounces
Can provide swift internet connection for up to 10 users
Internet speed of up to 150 Mbps for work and gaming
Support SD cards up to 32GB
Battery life sometimes lasts only 5 hours
Only works with 4G LTE compatible devices
Signal strength poor in rural areas
Take your internet access to a global level with the MightyWifi Hotspot. Small but mighty, this portable wifi hotspot provides connection globally, being able to deliver fast and smooth internet in over 150 countries. Even better is the fact that this device does not require a sim card to function. All you need is to purchase the affordable data plans and it automatically connects you to the strongest network provider in the country that you're in.
Powered by LG 21700 lithium battery, it lasts about 10-12 hours, giving you longer working and standby hours. And with its ability to connect to up to five devices at a time, you can conveniently make use of the internet on any of your gadgets.
Key Features:
Wi-Fi coverage in over 150 countries 
Rechargeable battery that can last up to 12 hours at a time
Easy to download mobile app lets you track data usage
Separate USB cable and wall charger for recharging
Specification:
Brand

MightyWifi

Model

MightyM1

Weight

3.84 ounces
Comes with 3GB worth of global data and 50GB worth of data in the USA
Does not require a sim card to provide internet access
Features a long-lasting battery of up to 12 hours
Can only be connected to 5 devices at a time
Cannot be used on flights or in high altitudes
ZTE Velocity Mobile Wi-Fi Hotspot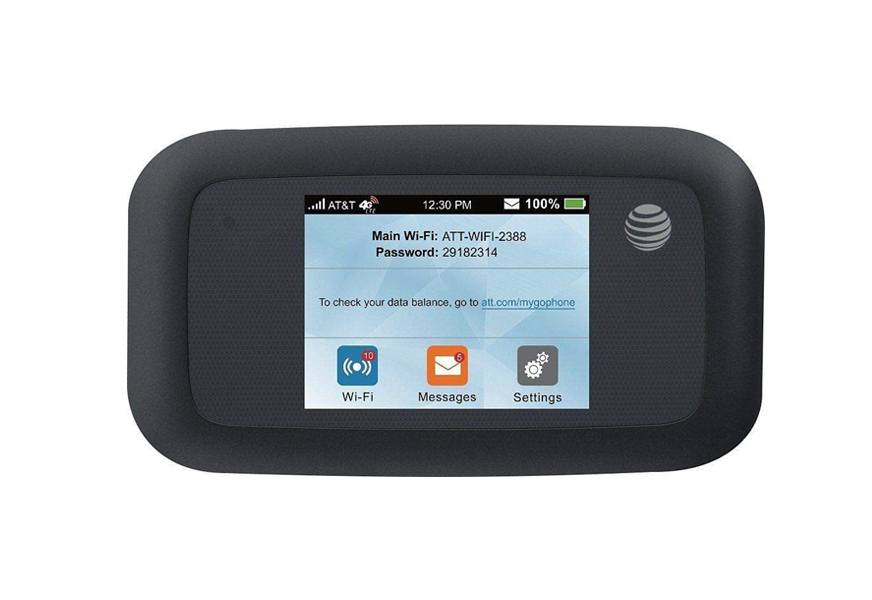 The ZTE Velocity Mobile Wi-Fi Hotspot provided by AT&T delivers the kind of internet connection that you could only dream of with a 4G LTE streaming speed. This device comes with a 2.4-inch touchscreen that lets you follow the short and simple steps to connect your devices. What's more, it allows you to manage its settings such as increasing or decreasing the range of the Wi-Fi signal.
The velocity portable mobile Wi-Fi hotspot is unlocked, meaning that it is compatible with networks that make use of sim cards for service, so it can be used in various locations, and can also be connected to up to 10 devices at the same time, all for your convenience. You may also like some of the best network storage devices so don't forget to check them out.
Key Features:
Can connect to up to 10 devices at a time
Up to 150 Mbps of download speed for swift streaming of videos
Is unlocked to be used with any GSM network provider
Battery life of up to 10 hours on a full charge
Specification:
Brand

ZTE

Model

MF923-B

Weight

14.1 ounces
Connects to up to 10 separate devices at the same time
Intuitive touchscreen to manage device settings
Great battery life
Not compatible with Verizon or Sprint networks
Does not come with a warranty
Must contact the seller for the unlock code
NETGEAR 4G LTE Broadband Modem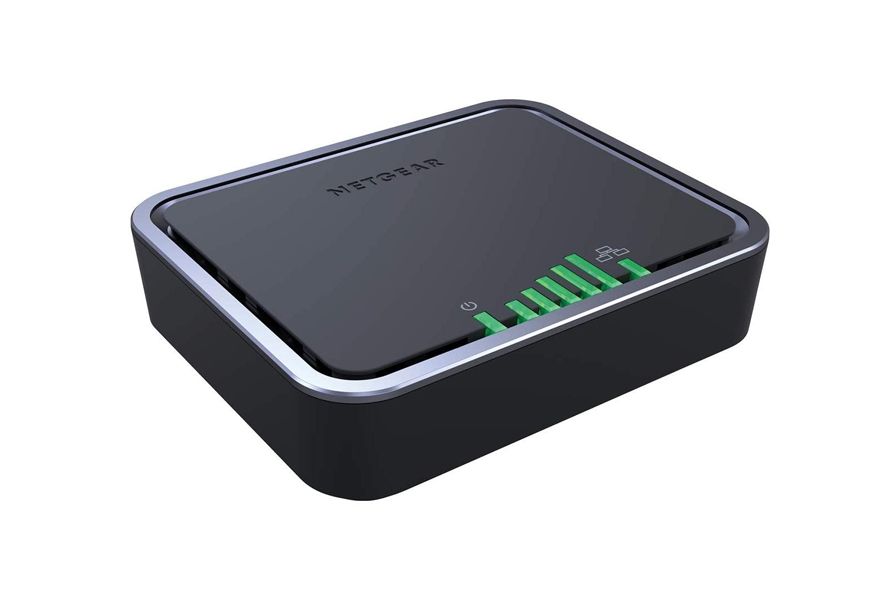 The NETGEAR 4G LTE Broadband Modem is perfect for homes that don't have strong broadband service. It's one of the most powerful mobile modems on the market, providing data transfer speeds of up to 150MB/s. That makes it suitable for HD streaming, gaming, video calls, and anything else you use your internet for.
It comes unlocked, which means you can insert an AT&T or T-mobile sim and enjoy a 4G connection. You can also hook it up to an existing Wi-Fi router and share a connection with all of your devices, preventing potential disruptions in your broadband service. Of course, it's worth remembering that this mobile Wi-Fi hotspot doesn't come with a sim card included. That means you need to shop around and spend extra before you'll be connected. 
Key Features:
Up to 150MB/s speed
Connects to Wi-Fi router 
Compatible with AT&T or T-mobile sims
WAN ethernet port 
Specification:
Brand

NETGEAR

Model

LB1120

Weight

6.4 ounces
Fast and powerful connection 
Can be used as a primary connection
Simple to set up 
Suitable for network failover 
Not compatible with all Micro-SIM cards 
No firmware upgrades 
TP-Link AC750 Wireless Portable Nano Travel Router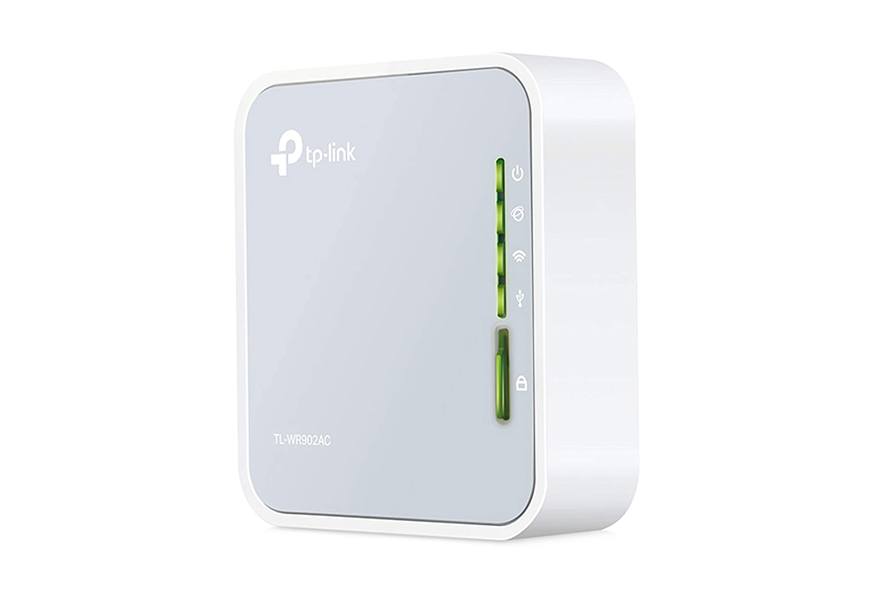 If you travel regularly, you'll find yourself constantly connecting to Wi-Fi sources. Whether it's the Wi-Fi at the airport, hotel, or a cafe, it's a constant battle to stay connected. And what if the Wi-Fi isn't good enough? The TP-Link AC-750 Wireless Portable Nano Travel Router is the answer. It's small and lightweight enough to carry with you wherever you go, pus, it has the power to keep you connected even when you're consuming or working with data-rich media.
The data transfer rates are up to 733MB/s, making it suitable for gaming, watching 4K videos, and more. Another thing we like about the TP-Link AC-750 Wireless Portable Nano Travel Router is that it has two modes – Router mode allows you to connect to an ethernet cable and create a private wireless network and Hotspot mode allows you to enjoy Wi-Fi from anywhere. It makes an amazing electronic gift anybody would like. 
Key Features:
Data transfer rates up to 733MB/s
Router and Hotspot modes 
Portable and compact designs 
Micro USB port to an adapter 
Two-year limited warranty 
Specification:
Brand

TP-Link

Model

AC750

Weight

8 ounces
Portable enough for travel 
Powerful connection
Impressive warranty 
Buggy set up
Not the most secure hotspot
Mobile Wi-Fi Hotspot Buying Guide
Why Trust Us
To give you the very best mobile Wi-Fi hotspots, we searched far and wide for top-rated products, focusing on the brands with a history of producing reliable and long-lasting devices.  As always, our goal is to provide our readers with the very best the market has to offer at the moment, so our list is continuously updated with the latest and greatest products. It helps that here, at Gear Hungry, most of us are obsessed with technology.
Who This is For
This article is intended for anyone looking for a fast, reliable and portable Wi-Fi connection. Whether you plan on working, gaming or casually surfing on multiple devices while traveling, we've got you covered.
How We Picked
For this buying guide, we picked mobile WiFi hotspot devices with the most positive reviews and we also focused on the companies with solid reputations. We tried to include products that would be ideal for varying needs and budgets so our list includes some pretty cheap devices for those looking for no-frills WiFi hotspots, as well as more expensive multi-taskers for folks looking for the very best.
Features To Look For In Mobile Wi-Fi Hotspots
Battery life - An important factor to consider is the battery life of the mobile hotspot. A long-lasting battery that can last up to 15 or even 20 hours when fully charged is going to be extremely useful for someone on the internet for most of the day. However, a hotspot with a super long-lasting battery is going to be more expensive than one with a 6-hour battery life, which is something to keep in mind.
Size and weight - The size and weight of your mobile hotspot are quite significant. Mobile hotspots come in a variety of sizes and weights, with some being heavier than others. You want to choose a device that is convenient to carry around and perhaps even fits in your pocket if you travel a lot. A bit bulkier hotspot is fine otherwise.
Display - When it comes to display screens, some mobile hotspots have them and some don't. Display screens can be used to provide information about network strength, data usage, a number of connected users, and more, and some displays are even touch screens as well. Consider if this is something you want when purchasing.
Wi-Fi support - Some mobile hotspot providers come with Wi-Fi support that you can contact at certain hours if you are having issues with the hotspot device, while others do not offer this service. You might need to do your research on if and why you need this before making a final decision.
Card reader - Some mobile hotspots come with SD card readers that can be used to store and share important data. With an SD card reader, you can easily back up important or sensitive information off your mobile hotspot. Consider if this is something that you need when making your purchase.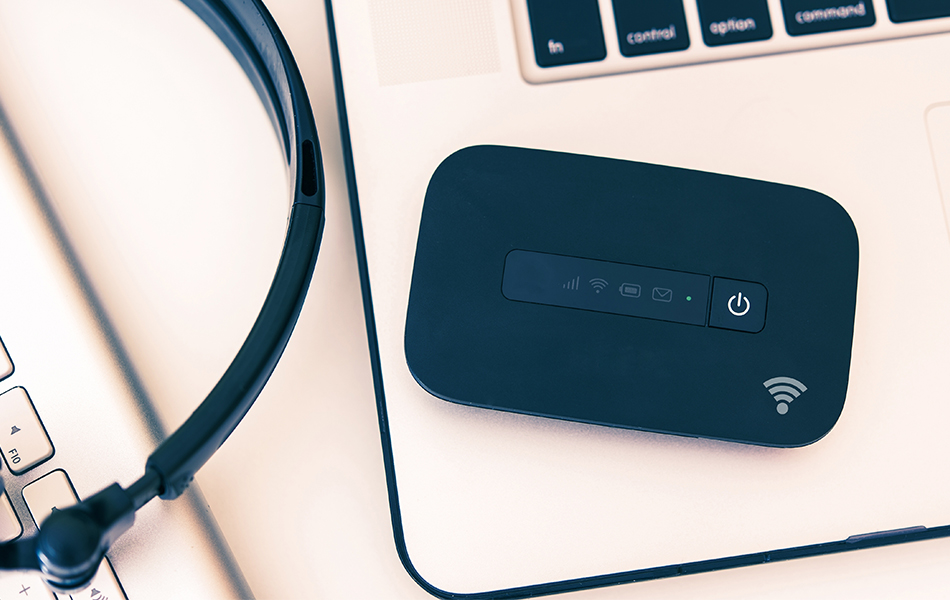 Mobile Wi-Fi Hotspot FAQ
Q: What are mobile Wi-Fi hotspots?
A: Over 70 percent of the human population worldwide own a mobile device, with an increasing number of users owning smartphones specifically, and as the internet and its usage grows, more and more ways to make it accessible to people and their devices are being developed, one of which includes a mobile hotspot.
A mobile hotspot is a compact device that acts as a router that can be set up to provide you with internet access. The majority of mobile hotspots make use of 4G signals from network providers to establish internet access, and so may require the use of a sim card to provide an internet connection, although not always.
Q: Can I use my mobile hotspot for home internet?
A: There might be a couple of reasons why you might consider ditching your home broadband and making use of a mobile hotspot instead, such as lower costs. A mobile hotspot can absolutely be used for home internet and even as a broadband replacement, as with a mobile hotspot, you can get unlimited plans, plus it doesn't require a fancy or complicated setup, and just as its name implies, it is completely mobile and can go anywhere you go.
However, you might need to consider a couple of things when deciding to use a mobile hotspot for home internet, such as how many devices it allows to connect to it at a time and the constant need to recharge the hardware.
Q: What is the difference between tethering and hotspot?
A: Although tethering and hotspot offer the same results, the way that they operate is slightly different. With a mobile hotspot, this typically involves a network provider that works with a hardware device and allows users to connect to the internet with the hardware device acting as a router. With a hotspot, the connection is wireless.
On the other hand, tethering, which can be established either through a USB cable, Bluetooth or Wi-Fi involves sharing of internet connection from one device that has internet to another one that does not. It is important to note though that when tethering is done through Wi-Fi, then the device providing the internet connection is acting as a mobile hotspot.
Q: Can my phone be hacked through my hotspot?
A: A mobile hotspot can be a great, convenient way to have access to the internet. It is also significantly cheaper than making use of broadband. Mobile hotspots have several advantages, but they are not without their own dangers and drawbacks. One of the disadvantages of hotspots is their lack of strong security.
A mobile hotspot is typically very vulnerable to being hacked as well as stealing information. A hotspot could even potentially expose its users' personal login details, passwords and other important credentials saved to a connected device like bank account numbers. Before purchasing a mobile hotspot, you need to consider some of these risks and weigh them alongside their benefits.
Sources:
Sign Up Now
GET THE VERY BEST OF GEARHUNGRY STRAIGHT TO YOUR INBOX