Best Outdoor Access Points In 2022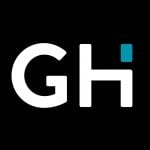 This product guide was written by GearHungry Staff
Last Updated
June 6, 2019
GearHungry Staff
GearHungry Staff posts are a compilation of work by various members of our editorial team. We update old articles regularly to provide you the most current information. You can learn more about our staff
here
.
GearHungry may earn a small commission from affiliate links in this article.
Learn more
Sometimes, your Wi-Fi signal just isn't strong enough. Normal routers aren't designed to reach outside of building and into outdoor areas. That's why some families and businesses need extra power. In this article, we're looking at outdoor access points. These products are designed to create a wireless local area network (WLAN). That means they can send a Wi-Fi signal into a much larger area. For example, they can be used to send Wi-Fi into a large courtyard outside the main building. There are also outdoor access points that send a wireless signal from one router to another, which is really useful if you have a guest house that you want Wi-Fi in. Whatever your Wi-Fi needs, we've found the best outdoor access point for you.
The Best Outdoor Access Point
Hawking Technology Outdoor Access Point




The Hawking Technology Outdoor Access Point is the daddy of wireless access points. We could have featured it as our Premium Product, but we thought it deserved a place as our Best Choice product instead. If you're running a business and you need Wi-Fi outside, this is the product for you. The first thing we really like about it is the high-resistance industrial metal casing. That makes it more than just weatherproof; it's everything proof. It will withstand pretty much anything you can throw at it, which makes it perfect for building sites and other tough outdoor environments.
It's also capable of extremely impressive wireless speeds – up to 1750Mbps. Basically, it can handle any connection you can throw at it. And to make sure that you get the maximum speed out of your router, it has a Gigabit Ethernet port. The only repeated complaint about this product is that there are some issues with configuration. It's not the most user-friendly product, so we'd only buy it if you have some experience with this type of technology or have an IT technician on site. If you are struggling with the signal in your home, check out our guide to the best wifi extenders and pick the perfect one.
Key Features:
1750Mbps wireless speeds
Supports all wireless AC devices
High-resistance metal casing
IP-67 certification
Gigabit Ethernet port
Includes wall and pole mount
Specification:
Brand

Hawking Technology

Model

HOW17ACM

Weight

9.5 pounds
EnGenius Technologies Long Range Wireless Outdoor Access Point

This outdoor access point from EnGenius Technologies is considerably cheaper than the last product. It's really designed for smaller areas and home use. There are two main reasons it's so much cheaper. Firstly, the maximum speed is 300Mbps on 2.4GHz. This is absolutely fine for small businesses, like restaurants, that don't rely on having a super strong network. It's been reported to reach around 300 feet, but they don't specify that in the product information.
The other reason it's cheaper is that it has an IP-55 weatherproof rating. That means it's dust-tight and waterproof, but it's not going to stand up to any serious beating. If you're going to put it outside, we'd recommend putting it somewhere under shelter if at all possible.
It's relatively easy to set up if you don't want to change anything. But it gets pretty complicated if you want to change the network name or the other settings. One of the advantages of this product is the fact that it has two 5-dBi omnidirectional antennas. What this basically means is that it will provide 360º of signal, so if you can put it in the middle of the area you want to be connected, you're on to a winner. Our guide to the best network storage devices features more high-quality products like this.
Key Features:
300Mbps wireless speeds
IP-55 certification
Two 5 dBi Omni-directional antennas
400mW power – long-range coverage
Specification:
Brand

EnGenius

Model

2.4GHz

Weight

10.6 ounces
TP-LINK N300 Long Range 11n 2.4G Wireless Outdoor Access Point




The TP-LINK N300 is another budget outdoor access point. This one is specifically designed for outdoor areas like swimming pools and gardens. Arguably, it could be used for small businesses like restaurants and cafes, but we'd recommend buying an outdoor access point that has been designed for that purpose. The thing that makes this outdoor access point suitable for outdoor areas is the fact that it has a long-range coverage area. It has 300Mbps Wi-Fi and two high gain omnidirectional antennas. That means it can provide stable Wi-Fi coverage up to a distance of 200 meters.
Another reason it's so well-suited to outdoor environments is the IP-65 weatherproof rating. This might not be the highest rating, but it's will definitely withstand some serious weather. It has 6KV lightning protection, 15KV electrostatic protection, and a weather-proof enclosure. It's dustproof and waterproof, and even the antennas are designed to take a beating. 
The other main thing we like is the fact that it comes with passive PoE (Power over Ethernet) support. That basically means that you can provide power and connectivity using just one twisted ethernet cable. An ethernet switch is, of course, also required. This is the most efficient way of cabling this sort of device and makes it much less messy. However, it's still not the simplest product to install or set up. If you're not a Wi-Fi wiz, we'd definitely recommend getting someone in to help. 
Key Features:
300Mbps wireless speeds
IP-65 certification
Passive PoE support
Flexible mounting options
2-year warranty
Specification:
Brand

TP-LINK

Model

N300

Weight

12.6 ounces
EnGenius Technologies ENS500-AC Outdoor 11ac Wave 2 Wireless

The ENS500-AC 5 GHz is the second outdoor access point on this list from EnGenius, and it's not the last. They're one of the big names in this industry and they make some of the best products. This outdoor wireless access point is the cheapest option on this list, so we've selected it as our Best Value product. Because of the price, you can't expect it to deliver the same performance as the outdoor access points that cost hundreds of dollars, but it's still pretty impressive.
It delivers impressive wave 2 wireless speeds up to 867Mbps on 5GHz. So, it's not the faster access point on this list, but it's no slouch either. The best thing about this little product is that it has a high 23dB transmit power that extends the Wi-Fi into a yard, or even into a completely separate building. Again, it's probably suitable for small businesses, but it's not going to cut it if you're trying to send the Wi-Fi signal over a whole office block.
It also comes with the ezMaster Network Management Software. This gives the user the power to monitor and manage the network, as well as receive alerts. It's especially useful if you have someone on hand to keep an eye on the network as they will probably be able to improve the performance. The only problem with this access point is that it only has an IP-55 weather protection certification. It can work outside, but we wouldn't leave it unshielded from the rain. Be sure to also check out our guide to the best gaming routers for more amazing devices like this.
Key Features:
867Mbps wireless speeds
ezMaster Network Management Software
11ac Wave 2 Outdoor Bridge
Qualcomm 717 MHz quad-core processor
IP-55 certification
Specification:
Brand

EnGenius

Model

11AC Wave2

Weight

11.2 ounces
Ubiquiti UniFI 5 GHz 300Mbps Outdoor Access Point

The Ubiquiti UniFI Access Point is one of our favorite top-of-the-range outdoor access points. You could use it for any-sized businesses, but it's really designed for people that need to send their Wi-Fi signal over a long distance. The impressive range of 183 meters (600 feet) takes care of this. That gives you plenty of scope to send a signal over a large courtyard, throughout multiple buildings, or over an entire office block. It can only handle speeds of 300Mbps, but it can link between multiple units.
The other thing about this access point that customers love is the graphical user interface, or as they call it 'virtual management software'. This lets you monitor the different clients and traffic on separate units. You can really drill down into the detail of how your network is being used, or just check on the 'quick look' section which clients are being used most. We'd really recommend this product for hotels and restaurants with multiple buildings and outdoor spaces. Our guide to the best mini PCs features some awesome portable options, so be sure to check them out.
Key Features:
300Mbps wireless speeds
183-meter (600 feet) range
Outdoor weather resistant enclosure
Virtual management software
5 GHz band with 2×2 MIMO
Specification:
Brand

Ubiquiti

Model

UAP-Outdoor(US)

Weight

1.55 pounds
EnGenius Technologies Wireless Outdoor AP/Client Bridge




The EnStationAC is an outdoor access point designed especially for point-to-point and point-to-multipoint deployments. That means it can send wireless signals over impressive distances of up to 5 miles. It's ideal for businesses that need a long-range connection where ethernet or fiber cabling isn't possible. It has a maximum performance of 867Mbps, but the signal becomes weaker the further the distance. Having said that, it still has a reported performance of 50Mbps at a 3-mile distance. It can achieve this because it's has embedded high-gain directional antennas that emit a narrow signal beam. That means you get a stable connection over great distances.
It's also ideal for use with long-range surveillance networks. In fact, EnGenius make their own security camera and surveillance equipment called the EnGenius IP Surveillance Camera. This product is made specifically to work with that surveillance equipment and send video back through the wireless network. This is one of the most effective ways to keep an eye on your property.
Another feature we like on this outdoor Wi-Fi access point is the pivoting arm. It's a 3-axis arm that allows the means you can spin the device 360º. This means that you can get precise alignment with a matching EnStation5 unit. It also comes with a mounting kit that pretty much allows you to mount it anywhere. There is one problem that crops up in the Amazon reviews and that's how difficult these things are to set up. There are no pre-configuration settings, so you'll probably need some professional help to get it working.
For more cool and useful gadgets like this, check out our selection of the top USB WiFi adapters.
Key Features:
High 400mW Power and 19 dBi Dual Polarization
IP-55 Certification
360-Degree, 3-Axis Pivoting Arm
Capable of 5-mile point-to-point deployments
Specification:
Brand

EnGenius

Model

EnStationAC

Weight

1 pound
Ubiquiti UniFi HD 802.11ac Wave 2 Enterprise Wi-Fi Access Point

If you're looking for the perfect access point for use around the home, we think we've found it. The Ubiquiti UniFi HD Access Point is actually capable of so much more than use around the home, but that makes it plenty powerful to power a connected home. If your home is full of smartphones, smart TVs, smartwatches, gaming laptops, tablets, and anything else using Wi-Fi, this product will change your life.
If you're using a 2.4GHz Wi-Fi, it can handle speeds of up to 800Mbps, but if you're using 5GHz, it can go right up to 1733Mbps. But there are two features that make this access point amazing for use in a business or home with many devices. Firstly, it can handle over 500 client connections, so it's very unlikely that you're going to need any extra access points. Secondly, it has MU-MIMO technology. For the uninitiated, this stands for Multiple-User, Multiple-Input, Multiple-Output and it basically means that the access point can communicate with multiple devices at the same time. This improves everyone's experience and means your signal isn't going to be weakened just because your kids are streaming games upstairs. We think this is the best outdoor access point for a modern connected home.
Key Features:
2.4 GHz – 800Mbps wireless speeds
5 GHz – 1733Mbps wireless speeds
500+ client connections
MU-MIMO technology
Specification:
Brand

Ubiquiti Networks

Model

UAP-AC-HD

Weight

1.83 pounds
Ubiquiti UniFi AP Outdoor+ High-Density Wi-Fi System

Our Premium Choice AP Outdoor+ High-Density Wi-Fi System is made by the same company that made the last product. Ubiquiti are one of the leading brands in the outdoor access point market, and for good reason. This access point is actually very similar to the Ubiquiti UniFi Outdoor we featured earlier in the list. In fact, underneath it's pretty much the same product. Except that this one has been designed specifically for use in noisy, high-density environments. So, if you've got an outdoors area with a lot going on, this could be the perfect product for you. It has the capability to send a signal through walls and other physical blocks, so you can get a solid connection anywhere.
It has an impressive range of up to 183 meters (600 feet) and can provide speeds of up to 300Mbps. Plus, like the cheaper Ubiquiti UniFi Outdoor Access Point, it has MIMO technology. One of the best things about Ubiquiti Access Points, especially for small businesses, is that they have the software capabilities to be scaled indefinitely. So, you could end up with thousands of access points, all controlled using one centralized controller. And, there are no software fees – The UniFi® Controller software is included in the initial price and you don't have to fork out monthly to use it.  You may also like some of the best thunderbolt 3 docks from our list, so don't forget to check them out.
Key Features:
300Mbps wireless speeds
Designed for high-density, noisy environments
183-meter (600 feet) range
Outdoor weather resistant enclosure
Virtual management software
Specification:
Brand

Ubiquiti Networks

Model

UAP-OUTDOOR+

Weight

10.4 ounces
MikroTik RBSXTG-5HPnD-SAr2 Outdoor Wireless Sector Access Point




The MikroTik RBSXTG-5HPnD-Sar2 is probably the cheapest way to get a solid point-to-point wireless connection. It's not that effective for giving the signal to an outside area, but if you need to create a connection between two routers, it will do the job just fine. They don't actually state how far this access point can reach, but theoretically, it can reach up to 10 miles if there wasn't anything in the way.
It comes with a 14-dBi 90-degree antenna, which provides a much wider coverage area than this company's previous models. And, it comes with a pretty comprehensive mounting kit, so you can mount it in the perfect position to get a solid connection. 
It should be stressed that this outdoor access point isn't suitable for small businesses that want to send a signal to an outdoor area. Instead, it's aimed at people that want to create a connection between two routers. For example, if you had a Wi-Fi signal in your main house and wanted to send a signal to a guest house, using the same Wi-Fi, this product will work. Our guide to the best VPN routers features more great products like this.
Key Features:
5GHz outdoor wireless sector access point
14 dBi – 90-degree antenna
Mounting kit included
600 MHz CPU, 64 MB RAM, 128 MB Storage, Passive PoE
Specification:
Brand

MikroTik

Model

RBSXTG-5HPND

Weight

9.3 ounces
EnGenius Dual Band Wireless AC1750 Outdoor Access Point




Our last product is another one by EnGenius. The AC1750 is their more expensive outdoor access point aimed at people that want longer range and higher speeds. It has the best wireless performance of all the EnGenius products – it can handle wireless speeds up to 1300 Mbps on the 5 GHz band and 450 Mbps on the 2.4GHz band. It also has extended long-range connectivity, although it doesn't say exactly how long the range is.
It's supposed to be easy to install, although most customers seem to have a problem with EnGenius's set up system, so we'd be wary of that. However, once you do have it set up, it can be controlled with their wireless network management system – the EnGenius EZ Controller. 
Key Features:
2.4 GHz – 450Mbps wireless speeds
5 GHz – 1300Mbps wireless speeds
Up to 26 dBm transmit power
EnGenius EZ controller.
Specification:
Brand

EnGenius

Model

AC1750

Weight

1.89 pounds
Outdoor Access Point Buying Guide & FAQ
How We Chose Our Selection Of The Best Outdoor Access Points
Price – Access points are most commonly bought by small businesses. That means the price is an important consideration because they might not have a lot of expendable income. We've included a range of outdoor access points, in an attempt to provide something for everyone. There are cheaper, less powerful access points that are perfect for home use. And, there are top-of-the-range access points that can handle over 60 simultaneous connections.
Brand – Before we included any products in this Buying Guide, we checked out the brand behind it. Because outdoor access points are relatively new technology, there aren't many well-established brands. But don't worry, we have included ten outdoor access points from the most reputable brands in the industry.
Reviews – With this sort of product, you are always going to get some bad reviews. But, it's normally because the access point hasn't been set up right or something similar. We filter through the reviews and find genuine, authoritative opinions about products.

Features To Look For In An Outdoor Access Point
Location – When you get your access point, you have to think really carefully about where you put it. Otherwise, you'll end up with a weak connection. They can normally provide a connection through walls, doors, and windows, but it's better if they don't have to. Also, think about where you're going to place it and check that the mounting options are suitable. For example, if you want to put it on the wall, make sure it's got a wall-mount.
Weatherproof Abilities – If you haven't guessed by the name, outdoor access points are normally for use outside. That means they need to be weatherproof. Some, like our Best Choice product, have an industrial metal casing to make sure they can withstand anything, whereas some are just waterproof.
High Speed – There's nothing more irritating that slow Wi-Fi. So, make sure that outdoor access point you choose can handle high-speed internet. Check the speeds that your internet is currently capable of and buy an access point that roughly matches that speed.
The Antenna Signal Gain – In simple terms, a high-gain antenna provides a narrow beam, which means it can provide a longer-range connection. So, it's an important feature of an outdoor access point.
Range Of Service – The range of service is basically how far the Wi-Fi signal will reach. You should measure the area you want to cover and make sure the range of service will cover it.
User-Friendly/ Easy Setup – Unless you've got an IT technician on site, you need something that's going to be easy to set up. Wi-Fi networks are generally easy to set up until something goes wrong. This is one of the main problems with outdoor access points – they are normally quite complicated to set up.
Type Of Devices – Most outdoor access points will cover all devices – laptops, smartphones, tablets, etc. – but it's worth checking before you buy.
The WDT (Watchdog Hardware Timer) – A watchdog timer is something that helps the device detect and recover from a computer malfunction.

Outdoor Access Point FAQ
Q: What is an outdoor access point?
A: It's a device that creates a wireless local area network (WLAN). They are normally used in offices and large buildings because they're more powerful than range extenders. They can be used to send a wireless signal from one router to another.
Sign Up Now
GET THE VERY BEST OF GEARHUNGRY STRAIGHT TO YOUR INBOX