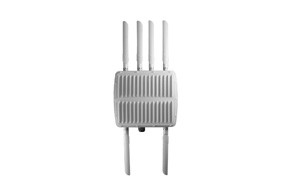 Hawking Technology Outdoor Access Point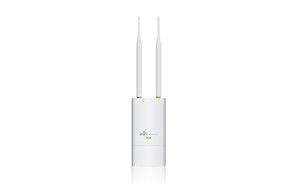 Ubiquiti UniFi AP Outdoor+ High-Density Wi-Fi System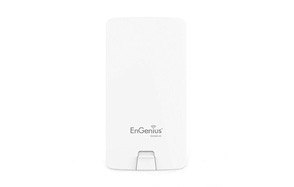 EnGenius Technologies ENS500-AC Access Point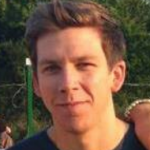 Sometimes, your Wi-Fi signal just isn't strong enough. Normal routers aren't designed to reach outside of building and into outdoor areas. That's why some families and businesses need extra power. In this article, we're looking at outdoor access points. These products are designed to create a wireless local area network (WLAN). That means they can send a Wi-Fi signal into a much larger area. For example, they can be used to send Wi-Fi into a large courtyard outside the main building. There are also outdoor access points that send a wireless signal from one router to another, which is really useful if you have a guest house that you want Wi-Fi in. Whatever your Wi-Fi needs, we've found the best outdoor access point for you.
The Best Outdoor Access Point
Outdoor Access Point Buying Guide & FAQ
How We Chose Our Selection Of The Best Outdoor Access Points
Price – Access points are most commonly bought by small businesses. That means the price is an important consideration because they might not have a lot of expendable income. We've included a range of outdoor access points, in an attempt to provide something for everyone. There are cheaper, less powerful access points that are perfect for home use. And, there are top-of-the-range access points that can handle over 60 simultaneous connections.
Brand – Before we included any products in this Buying Guide, we checked out the brand behind it. Because outdoor access points are relatively new technology, there aren't many well-established brands. But don't worry, we have included ten outdoor access points from the most reputable brands in the industry.
Reviews – With this sort of product, you are always going to get some bad reviews. But, it's normally because the access point hasn't been set up right or something similar. We filter through the reviews and find genuine, authoritative opinions about products.

Features To Look For In An Outdoor Access Point
Location – When you get your access point, you have to think really carefully about where you put it. Otherwise, you'll end up with a weak connection. They can normally provide a connection through walls, doors, and windows, but it's better if they don't have to. Also, think about where you're going to place it and check that the mounting options are suitable. For example, if you want to put it on the wall, make sure it's got a wall-mount.
Weatherproof Abilities – If you haven't guessed by the name, outdoor access points are normally for use outside. That means they need to be weatherproof. Some, like our Best Choice product, have an industrial metal casing to make sure they can withstand anything, whereas some are just waterproof.
High Speed – There's nothing more irritating that slow Wi-Fi. So, make sure that outdoor access point you choose can handle high-speed internet. Check the speeds that your internet is currently capable of and buy an access point that roughly matches that speed.
The Antenna Signal Gain – In simple terms, a high-gain antenna provides a narrow beam, which means it can provide a longer-range connection. So, it's an important feature of an outdoor access point.
Range Of Service – The range of service is basically how far the Wi-Fi signal will reach. You should measure the area you want to cover and make sure the range of service will cover it.
User-Friendly/ Easy Setup – Unless you've got an IT technician on site, you need something that's going to be easy to set up. Wi-Fi networks are generally easy to set up until something goes wrong. This is one of the main problems with outdoor access points – they are normally quite complicated to set up.
Type Of Devices – Most outdoor access points will cover all devices – laptops, smartphones, tablets, etc. – but it's worth checking before you buy.
The WDT (Watchdog Hardware Timer) – A watchdog timer is something that helps the device detect and recover from a computer malfunction.

Outdoor Access Point FAQ
Q: What is an outdoor access point?
A: It's a device that creates a wireless local area network (WLAN). They are normally used in offices and large buildings because they're more powerful than range extenders. They can be used to send a wireless signal from one router to another.