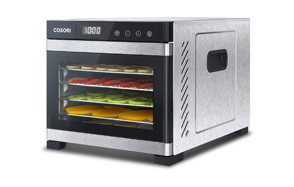 COSORI Premium Food Dehydrator Machine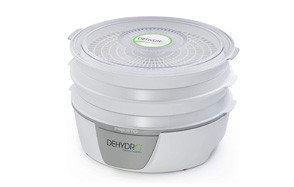 Presto Dehydro Electric Food Dehydrator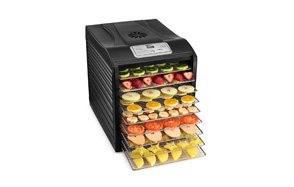 Magic Mill Professional Food Dehydrator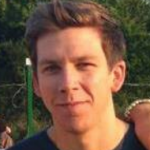 If you're tired of your fresh meat, fish, fruit, veg, seed, or herbs going bad too quickly and before you have time to use them, you can look into buying the best food dehydrator to solve all your problems. What if you've never heard of a food dehydrator, though? Why should this, of all things, help you?
We get it doesn't sound like the most appealing process in the world. Dry food conjures up a few too many memories of lackluster meals as a child or more recently, attempting your first and perhaps second meal of your own making at college with your brand new cookbook. It's not completely dry food, though, and the process is a little more complex than that.
A food dehydrator traps nutrients and vitamins. It increases the longevity of your perishables (those we discussed above) and helps you save space in the freezer. Eating healthy has arguably never been easier, especially with the plethora of food-related gifts, but if you grew up before the health kick boom engulfed society, it can sometimes be challenging to remember to grab your daily health fix. With a food dehydrator, you get to flip it so that the healthy food is on your schedule, not the other way around.
The Best Food Dehydrator
Food Dehydrator Buying Guide & FAQ
Before you make your final and serious decision over which dehydrator machine is the right one for you, consider these features to look out for.
Consistent Heat - Without consistent heat, you won't get consistently perfect results and some areas of the unit won't be as dehydrated as others. Because you need everything on the shelves to be the same level of dehydrated, consistent heat distribution is essential. Stackable versions only emit heat from the base or the top, meaning food on the upper or lower levels will get the most heat. For the best consistent results, a horizontal type dehydrator is preferred.
Capacity - A large-sized dehydrator is useful for those with vegetable gardens and those who grow their own fruit and herbs at home, and in restaurants or in industrial settings, they also come in handy. Size isn't everything, though, and most people should be fine with stackable versions. These smaller units are also easier to find a place for in the kitchen.
Temperature Settings - The wider range of temperature settings, the more versatile control you have over your dehydration activities. This is more common with shelf-based dehydrators, but more advanced vertical stacked options may provide it if you look in the right place. If you want to dehydrate meat for jerky, you'll need higher temperatures than for fruit and vegetables.
Accessories - Timers, expandability, different food-type trays, and anything that helps make your experience better and easier is always appreciated. some options come with cookbooks and spices to ensure you get the most from your new food dehydrator.
Auto Shut Off - Humans are not perfect and we are prone to bouts of forgetfulness. There's not one among us who hasn't forgotten we've left something in the oven at least once, and for some, this happens more frequently. An automatic shut of feature prevent overheating, over drying, and ensures there's no lasting damage to the parts.
Noise Level - A noisy appliance is an annoying appliance, especially if you live with roommates or want to dehydrate your foods overnight. To ensure peaceful dehydration practices, consider how loud the unit will be when in use, and if you'll be able to hear it while trying to get on with your life.
Sources:
How to Use a Food Dehydrator - WikiHow
What Features Should You Look For in a Food Dehydrator? - Dehydrator Blog
What are the Different Types of Food Dehydrators?  - Dehydrator Blog