Best Food Dehydrators In 2022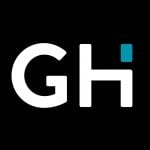 This product guide was written by GearHungry Staff
Last Updated
March 27, 2019
GearHungry Staff
GearHungry Staff posts are a compilation of work by various members of our editorial team. We update old articles regularly to provide you the most current information. You can learn more about our staff
here
.
GearHungry may earn a small commission from affiliate links in this article.
Learn more
If you're tired of your fresh meat, fish, fruit, veg, seed, or herbs going bad too quickly and before you have time to use them, you can look into buying the best food dehydrator to solve all your problems. What if you've never heard of a food dehydrator, though? Why should this, of all things, help you?
We get it doesn't sound like the most appealing process in the world. Dry food conjures up a few too many memories of lackluster meals as a child or more recently, attempting your first and perhaps second meal of your own making at college with your brand new cookbook. It's not completely dry food, though, and the process is a little more complex than that.
A food dehydrator traps nutrients and vitamins. It increases the longevity of your perishables (those we discussed above) and helps you save space in the freezer. Eating healthy has arguably never been easier, especially with the plethora of food-related gifts, but if you grew up before the health kick boom engulfed society, it can sometimes be challenging to remember to grab your daily health fix. With a food dehydrator, you get to flip it so that the healthy food is on your schedule, not the other way around.
The Best Food Dehydrator
COSORI Premium Food Dehydrator Machine

As the first product on our list and also the highest-rated, the COSORI Premium Food Dehydrator Machine is known to be thorough, easy to use, convenient, and safe. It comes equipped with sic stainless steel trays (so that you can get more done at once), as well as a mesh screen, and fruit roll sheet. Just so you will not have trouble using the machine, included with every purchase is a manual on how to use it and a book with up to fifty special recipes for you to enjoy, so that you never run out of ideas on how to use your food dehydrator. Along with all its other features, this machine includes an easy to read control panel and a timer; all you'll need to do is place your food inside the dehydrator, set the timer, and let it do all the work. And with an automatic shut off function that will kick in once the time is up, you will always be safe using this item. When it starts to overheat, you can also expect the equipped overheat protection to activate.
Once you're done, you'll be glad to know that the trays are also fairly easy to clean and are dishwasher friendly. The brand Cosori promises that this machine will bring you an unmatchable flavor, and has made this a possibility with the array of recipes included with the product. It is easy to see why so many customers love and trust this product, as they have declared that it is cost-effective, easy to use, and overall, the fact that it delivers well dehydrated, great-tasting results.
Key Features:
Stainless steel finish with glass door
Silent operation
6 stainless steel trays included
Automatic timer
Overheat protection
50 recipes included
Specification:
Brand

COSORI

Model

CP267-FD

Weight

23.6 pounds
Excalibur 3926TB 9-Tray Electric Food Dehydrator

Whether you intend to dehydrate fruits and vegetables, raise bread, or even make yogurt, the Excalibur 3926TB 9-Tray Electric Food Dehydrator may be the way to go as it provides all these options. With a total of 15 square feet of drying space and up to 9 trays, this is a heavy-duty machine that will go above and beyond to dehydrate an array of snacks at the same time. This product includes convenient features such as an adjustable thermostat, that goes up to safe to eat ranges and up to a 26-hour timer. Also with a 7-inch fan and up to 600 watts of power, this machine will deliver, delicious evenly dehydrated products fast. The Excalibur 3926TB 9-Tray Electric Food Dehydrator is both safe and easy to use and has been designed with features such as poly screen trays to keep from sticking, just so that it works even better for users. The manufacturers have also included their own special patented Parallex Horizontal Airflow which is exclusive to them and helps to provide more delicious and nutritious foods to users.
Overall, this product is highly rated. Some of the reasons mentioned for this being such a great pick are its size and capacity, as although it will fit neatly into your kitchen, it is still big enough to hold a fair amount of food. Users have also recorded results that are even and delicious and best of all after use, the trays used are super easy to clean, so that you can enjoy your dehydrated snack without having to worry about stains on the machine's trays.
Key Features:
9 trays with flexible poly screens
Adjustable thermostat between 105F to 165F
26-hour timer
Suitable for a range of food types
Parallax Horizontal Airflow system
Preserves nutrients and enzymes
Specification:
Brand

Excalibur

Model

EXC-4926TB

Weight

22 pounds
Nesco Snackmaster Pro Food Dehydrator




Our favorite pick of the day is the Nesco Snackmaster Pro Food Dehydrator, which is an ideal pick for making homemade dog treats (seriously) and on-the-go snacks for hiking at backpacking. For the home, though, it's still a great choice, with an adjustable thermostat to tackle a variety of food types and 600W of drying power. Despite this power, it's also energy efficient.
The trays are expandable to maximize your dehydration options, perfect for when you've got a lot of guests coming round and you want to show it off, while the Converga-Flow technology ensures even drying throughout and no need to rotate. If jerky's your thing, it comes with free spices to get your grub on immediately. Overall, it's a reliable, easily placed, and powerful dehydrator coming at a great price that may deceive on first glance, but will pull you right back in with consistent results. Be sure to also check out our list of the best air fryers for more great items like this.
Key Features:
Adjustable thermostat between 95F and 160F
Equipped with 5 trays (expandable to 12)
Opaque exterior
Fast, even, and nutritious drying
Compact design to maximize counter space
Powerful top-mounted fan
Specification:
Brand

Nesco

Model

FD-75A

Weight

9 pounds
Magic Mill Food Dehydrator Machine

Boasting a massive 9 pounds of potential, the Magic Mill Professional Food Dehydrator is our premium pick for dehydrating any food you've ever wanted. It comes with multiple trays and hanging racks for mastering and satiating your jerky cravings, and the timer ensures it dries everything to absolute perfection.
The rear fan guarantees even heat distribution, with a maximum programmable timer of 19.5 hours. It's safe to use, so allowing you to set and forget and come home to excellent results. It's quieter than a microwave for uninterrupted evenings and nights when preparing food, and the overheating protection prevents parts damage. The unit is well built, giving you the longevity you expect from kitchen appliances and even with heavy use, you can plan the next decade-plus of dehydrated foods with this bad boy. Love this product? Check out our review of the best mini fridges for our top picks.
Key Features:
7 stainless steel trays
Digital thermostat and timer
Dishwasher safe parts
Easy to use and clean
Overheat protection
BPA free materials
Specification:
Brand

Magic Mill

Model

MFD-9100-1

Weight

21.4 pounds
COSORI Food Dehydrator Machine

The COSORI Food Dehydrator Machine is the perfect choice for the modern kitchen that's short on space but big on ambition. Its compact design allows it to slot comfortably onto the countertop without taking up too much room while still being large enough to cover a range of dehydration needs that will revolutionize your snacking adventures.
The digital timer is a lifesaver, and it allows you to focus on other household jobs and projects that demand severe attention. Once finished, you can enjoy perfectly dehydrated food immediately or save it for later if you're getting into weekly meal prep. The adjustable temperature controls are straightforward and offer essential flexibility, and it's also suitable for a wide range of foods, which you can experiment with thanks to the 50 recipes that are included.
It comes with five BPA free trays which are safe for food and easy to clean. Simply wipe them down with a wet cloth once you're finished to ensure there's no food residue leftover after a mammoth dehydration session to keep your snacks just how you like them. If you're already dealing with a noisy household, this option at least does not contribute to the hectic nature, as its quiet operation will have you asking if it's even on, but you can trust that it is, so you can look forward to the results.
Key Features:
Digital timer
Adjustable temperature control
Suitable for a wide range of foods
Easy to clean and store
Quiet operation
5 BPA-free trays
Specification:
Brand

COSORI

Model

Food Dehydrator Machine (50 Recipes)

Weight

9.25 pounds
Presto Dehydro Electric Food Dehydrator



The Presto Dehydro Electric Food Dehydrator is a compact option for smaller kitchens or those who aren't yet sure dehydration is for them (just wait, though). While it only has 4 trays, these are expandable, increasing drying capacity once your confidence skyrockets and you want to try something a little different. It's small size also helps you focus better on healthy eating, neither making too much or too little, and knowing there're no additives or preservatives means you can trust everything you make, and the kids are sure to love it, too. Just don't quote us on that.
The see-through cover helps you keep check on what's going on in there, and it heats quicker than you'd expect, reading the optimum temperature in just twenty minutes. It doesn't distribute air as evenly as other models, but you've to find a way around this, and for the price, you can't complain. Our handy guide to the best slow cookers features more great products like this.
Key Features:
Equipped with 4 trays
See-through cover
Bottom mounted fans
Compact size
Specification:
Brand

Presto

Model

6300

Weight

7.5 pounds
Gourmia 9 Shelf Premium Countertop Food Dehydrator




Easy to use and suitable for any kitchen, the Gourmia 9 Shelf Premium Countertop Food Dehydrator streamlines the process like few other options out there at a similar price. From the Control Center Countdown, you can set at 30-minute increments up to 19.5 hours and enjoy all the marvels of your dehydrated treats waking up in the morning or when getting back from the office.
It delivers airflow throughout the whole unit with Circusmart 360-degree distribution, providing quality and consistency regardless of how full you've packed it, and the 8 preset temperatures may mean you never have to do anything except slide in the shelves. These shelves are adjustable and operation is so quiet you'll forget it's working. The automatic shut off also protects the dehydrator and your kitchen, giving you peace of mind when out of the house. When waiting for it to finish, you can also press your nose up to the door and see the progress which we're sure you've already planned on doing. Find more great products like this by checking out our guide to the best Dutch ovens.
Key Features:
Control center countdown and LCD panel for total dehydration control
Circusmart 360-degree Air Flow Circulation system ensures even distribution
8 preset temperature settings for simplicity and efficiency
6 adjustable micro mesh shelves eliminates need to rotate trays
Specification:
Brand

Gourmia

Weight

13.94 pounds
Nesco Gardenmaster Food Dehydrator

Quiet and consistent, the Nesco Gardenmaster Food Dehydrator boats multiple trays for different food types to ensure you always get the best results possible. It's quiet but powerful, ensuring you get your healthy food (or jerky) fix faster than ever, and the adjustable thermostat allows you total control over the temperature.
The air distributes evenly around the machine, keeping everything at the same temperature level throughout and meaning everything finishes on time, while the opaque construction prevents sunlight from damaging the food inside, maintaining those essential nutrients and minerals, because otherwise what's the point? You can extend the trays up to 30 layers which are perfect when planning a trip or trying to save space in the refrigerator and freezer. While it's not large enough for professional use, anyone needing one for the kitchen should consider this right now and see what it can do for them. This is an amazing kitchen gadget you will love.
Key Features:
Quiet 2400 RPM motor for faster and more nutritious drying
Adjustable thermostat between 95℉ to 160℉ for versatile demands
Converga-Flow dehydration system provides consistent airflow around unit
Opaque Vita-Save exterior blocks light and traps nutrients and vitamins during process
Specification:
Brand

Nesco

Model

FD-1018A

Weight

17 pounds

Silent by name and silent by nature, the Samson Silent Dehydrator is our quietest selection yet making it perfect for those sharing rooms and apartments with people who may not be the heaviest sleepers around. The back fan distributes evenly across the 6.5 square feet of interior space, and this also prevents overheating should you overdo it.
It's both fast and efficient, doing the job in around 12 hours (depending on the food type), without missing out on quality. The buttons are easy to reach, and any settings you desire are straightforward for simple selection and operation. Whether you use it every now and again or prefer to use it every day, it's so well built you can trust it performs to a high standard every time, and often that's all anyone really wants. Don't forget to also check our guide to the best cast iron skillets for more great kitchen products.
Key Features:
Easy to reach controls on top of the machine for simple, straightforward operation
Push button with LCD screen makes information clear and easy to read
6 BPA free trays with 6.5 square feet of overall drying space
Automatic fan ensures consistent drying and prevents overheating
Specification:
Brand

Samson Brands

Weight

12.05 pounds
NutriChef Food Dehydrator




Designed for a variety of food types, the NutriChef Food Dehydrator brings multiple shelves for maximum nutrition. This efficiency is vital, and while other units may transfer the taste as they dehydrate, this doesn't, so if you don't like your oranges tasting suspiciously like onion, you've found the right option for you. Even if you've never used a food dehydrator before, you'll find this so simple you'll think you've done something wrong (you haven't), and with a maximum temperature of 180℉, you can guarantee high quality results.
You will need to reposition the food every 3 to 4 hours to ensure consistent dehydration, but this is only when the whole thing is packed. Otherwise, it's effective enough to set while you take a break, enjoy what's on TV or catch up on some chores. We know you'd rather just have your jerky now, but life isn't fair.
Key Features:
Multi-tier design maximizes dehydration options for a variety of foods
One button operation is simple to use for everyone
Maximum temperature of 180℉
Consistent heat circulation travels through each tray without losing effectiveness
Specification:
Brand

NutriChef

Model

PKFD14BK_0

Weight

7.1 pounds
Hamilton Beach 32100A Digital Food Dehydrator



The Hamilton Beach 32100A is one of the most popular food dehydrators on the market. With over 2,000 reviews on Amazon (and most of them positive), we can guarantee that you'll love it. It has 500-watts of power and five stackable drying trays, it's one of the biggest and best dehydrators on the market. The stackable design allows air to flow continuously, which dries the food evenly. The adjustable digital thermostat lets you change the drying temperature from 100ºF – 160ºF, depending on what you're trying to dry. It even comes with a fine-mesh sheet for drying small foods like herbs. 
If you're looking for a way to get into food dehydrating, we can seriously recommend the Hamilton Beach 32100A. It's not the most expensive machine on this list, it's super easy to use, and the results are fantastic. 
Key Features:
500-watts 
Five stackable drying trays 
Continuous airflow 
48-hour timer 
Includes one fine-mesh sheet 
Specification:
Brand

Hamilton Beach

Model

32100A

Weight

8 pounds
VIVOHOME Electric 400W 8 Trays Food Dehydrator

In our opinion, the VIVOHOME Electric 400W Food Dehydrator is one of the best-looking food dehydrators on the market. It has eight plastic trays, equally spaced apart, that are completely transparent. That means you can see right into the dehydrator and watch as your foods dry out. It's equipped with 400-watts of power that is circulated around by the rotating fan. The hot air moves equally around the foods, drying them at the same time. This method gives you a vitamin and mineral retention rate of 97%.
You can also adjust the drying temperature from 95ºF to 158ºF and adjust the timer from 0-24 hours. This allows you to experiment until you find the perfect settings for whatever foods you're working for. All of this is controlled using an easy-to-use digital LED display. 
Key Features:
400-watts 
Eight plastic layers 
24-hour timer 
Stainless steel base 
Digital LED display 
Specification:
Brand

VIVOHOME

Weight

8.48 pounds

If you're looking for an affordable food dehydrator that can do everything the big-name options can look no further than the OSTBA Food Dehydrator. It has five plastic layers, which gives you plenty of space to dry out enough food for your daily snacks. The drying power comes from a small 240-watt motor that sits in the base and pushes hot air evenly around the layers. For control, it has a simple temperature gauge that lets you choose between 96ºF and 158ºF. The only thing that could arguably make it better is a timer but you'll just have to set an alarm on your smartphone. 
Key Features:
240-watts 
Adjustable temperature 
Five plastic trays 
Air-flow circulation 
Specification:
Brand

OSTBA

Weight

5.84 pounds
Food Dehydrator Buying Guide & FAQ
Before you make your final and serious decision over which dehydrator machine is the right one for you, consider these features to look out for.
Consistent Heat - Without consistent heat, you won't get consistently perfect results and some areas of the unit won't be as dehydrated as others. Because you need everything on the shelves to be the same level of dehydrated, consistent heat distribution is essential. Stackable versions only emit heat from the base or the top, meaning food on the upper or lower levels will get the most heat. For the best consistent results, a horizontal type dehydrator is preferred.
Capacity - A large-sized dehydrator is useful for those with vegetable gardens and those who grow their own fruit and herbs at home, and in restaurants or in industrial settings, they also come in handy. Size isn't everything, though, and most people should be fine with stackable versions. These smaller units are also easier to find a place for in the kitchen.
Temperature Settings - The wider range of temperature settings, the more versatile control you have over your dehydration activities. This is more common with shelf-based dehydrators, but more advanced vertical stacked options may provide it if you look in the right place. If you want to dehydrate meat for jerky, you'll need higher temperatures than for fruit and vegetables.
Accessories - Timers, expandability, different food-type trays, and anything that helps make your experience better and easier is always appreciated. some options come with cookbooks and spices to ensure you get the most from your new food dehydrator.
Auto Shut Off - Humans are not perfect and we are prone to bouts of forgetfulness. There's not one among us who hasn't forgotten we've left something in the oven at least once, and for some, this happens more frequently. An automatic shut of feature prevent overheating, over drying, and ensures there's no lasting damage to the parts.
Noise Level - A noisy appliance is an annoying appliance, especially if you live with roommates or want to dehydrate your foods overnight. To ensure peaceful dehydration practices, consider how loud the unit will be when in use, and if you'll be able to hear it while trying to get on with your life.
Sources:
How to Use a Food Dehydrator - WikiHow
What Features Should You Look For in a Food Dehydrator? - Dehydrator Blog
What are the Different Types of Food Dehydrators?  - Dehydrator Blog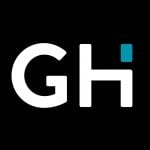 GearHungry Staff posts are a compilation of work by various members of our editorial team. We update old articles regularly to provide you the most current information. You can learn more about our staff
here
.
Sign Up Now
GET THE VERY BEST OF GEARHUNGRY STRAIGHT TO YOUR INBOX