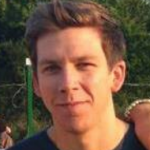 If you're tired of your fresh meat, fish, fruit, veg, seed, or herbs going bad too quickly and before you have time to use them, you can look into buying the best food dehydrator to solve all your problems. What if you've never heard of a food dehydrator, though? Why should this, of all things, help you?
We get it doesn't sound like the most appealing process in the world. Dry food conjures up a few too many memories of lackluster meals as a child or more recently, attempting your first and perhaps second meal of your own making at college with your brand new cookbook. It's not completely dry food, though, and the process is a little more complex than that.
A food dehydrator traps nutrients and vitamins. It increases the longevity of your perishables (those we discussed above) and helps you save space in the freezer. Eating healthy has arguably never been easier, especially with the plethora of food-related gifts, but if you grew up before the health kick boom engulfed society, it can sometimes be challenging to remember to grab your daily health fix. With a food dehydrator, you get to flip it so that the healthy food is on your schedule, not the other way around.
The Best Food Dehydrator
Food Dehydrator Buying Guide & FAQ
How We Chose Our Selection Of Food Dehydrator
We didn't have the chance to try our own foods when looking for the best food dehydrator, so instead we relied on two factors we know everybody looks for when making a purchase. Here's how we did it:

Reviews - Clicking through review after review isn't the most fun we've ever had at a computer, but it gives us an insight into all the things product descriptions are a little sneaky about. These reviews, written by those who've both been there and done that help us figure out which products are worth including.
We don't want to suggest something garbage, so we rely on these reviews to ensure we only select options with a high average rating, and filled with reviews which we're sure we can trust.
Price - No one wants to spend too much on things, we've got other bills to pay and food to buy, so we don't want to exclude anybody with our range of prices. However, we also want to ensure we're suggestion quality, and that quality often comes at a price.
Understanding the variety of needs for food dehydrators, from the professional to the domestic, we searched for a wide range of prices capable of appealing to everybody who reads this guide. This way, even if you've no need for a top of the range product (at least not right now, anyway), you can still enjoy the wonders of food dehydration with something more suited to you.
And 'wonders of food dehydration' is a sentence we'd never thought we - or anyone - would ever say.

Features To Look For In Food Dehydrator
Before you make your final and serious decision over which dehydrator machine is the right one for you, consider these features to look out for.
Consistent Heat - Without consistent heat, you won't get consistently perfect results and some areas of the unit won't be as dehydrated as others. Because you need everything on the shelves to be the same level of dehydrated, consistent heat distribution is essential. Stackable versions only emit heat from the base or the top, meaning food on the upper or lower levels will get the most heat. For the best consistent results, a horizontal type dehydrator is preferred.
Capacity - A large-sized dehydrator is useful for those with vegetable gardens and those who grow their own fruit and herbs at home, and in restaurants or in industrial settings, they also come in handy. Size isn't everything, though, and most people should be fine with stackable versions. These smaller units are also easier to find a place for in the kitchen.
Temperature Settings - The wider range of temperature settings, the more versatile control you have over your dehydration activities. This is more common with shelf-based dehydrators, but more advanced vertical stacked options may provide it if you look in the right place. If you want to dehydrate meat for jerky, you'll need higher temperatures than for fruit and vegetables.
Accessories - Timers, expandability, different food-type trays, and anything that helps make your experience better and easier is always appreciated. some options come with cookbooks and spices to ensure you get the most from your new food dehydrator.
Auto Shut Off - Humans are not perfect and we are prone to bouts of forgetfulness. There's not one among us who hasn't forgotten we've left something in the oven at least once, and for some, this happens more frequently. An automatic shut of feature prevent overheating, over drying, and ensures there's no lasting damage to the parts.
Noise Level - A noisy appliance is an annoying appliance, especially if you live with roommates or want to dehydrate your foods overnight. To ensure peaceful dehydration practices, consider how loud the unit will be when in use, and if you'll be able to hear it while trying to get on with your life.

Types Of Food Dehydrator
Throughout our selection, we've brought you both vertical and horizontal flow food dehydrators. Here's a little more information on the difference between them.
Vertical Flow - Also known as stackable hydrators because they work in independent levels that ascend from the base (or descend from the top). The source of heat is at the top or the bottom and uses a fan to distribute the heat throughout, up or down.
These types are the most popular food dehydrators available as they are often cheaper and take up less space compared to horizontal flow. However, while they do a decent job, there's no guarantee the airflow is distributed as evenly as its counterpart.
Most people use them for drying fruits and vegetables, as they require less monitoring, and the interlocking shelves prevent heat escaping. If you're looking to make jerky, though, they may not be sufficient and require shelf rotation, which can affect the process.
Horizontal Flow - These dehydrators - also referred to as a box and shelf food dehydrators - are larger, more industrial, and arguably easier to use, eliminating much of the stress you may get with stackable vertical models. They work much like your standard oven and provide larger square footage of space for larger demands.
For professionals, this type is vital for ensuring you minimize spoilage. It uses trays (or shelves) which you pull out like you would a typical oven and need not rotate or twist or turn the food to ensure consistency throughout. As the name suggests, the heat and airflow emit from the back, horizontally (duh), and spreads towards the front door.
They're ideal for cooking tougher meats, making them great for getting your jerky fix, and require no manual work to set them up, although they may be a little more of a challenge to clean if the shelves aren't dishwasher safe.
They are more expensive, though, and they're also larger, so there may not be much space in the kitchen for them (there's always the bedroom though for a midnight jerky snack). To make matters easier, they come with timer settings and other advanced features some stackable vertical dehydrators miss out on.
Food Dehydrator FAQ
Q: What is a food dehydrator?
A: By now, you may have figured out what a food dehydrator is, but before you go, let's make sure we're all clear.
A food dehydrator is a machine using airflow and heat to gently and carefully warm your food to reduce the moisture or dehydrate it. This is to help preserve it for longer, and as we've mentioned above, it ensures you need not waste freezer space to keep food good for longer. Doing this also saves you rifling through chest freezers, arranging, rearranging, and then at the end struggling to close the darn thing.
Though you may not entirely believe it, this process (the dehydration, not so much the electric timer functions, these came later) is as old as time, seriously. This shows it is safe, it is effective, and is also something all cultures have explored throughout the ages, making it one of the most consistent traditions around.
When using one, it can work as a meat dehydrator or a fruit dehydrator, or both, and as long as you keep them clean, there'll be no problems with potential bacteria transfer. With some dehydrators that offer multiple shelves, you can also dry and prepare multiple food types at once without the risk of cross-contamination.
Through consistent airflow and temperature, it reduces the moisture content of the food, which is typically somewhere between 80% - 95% for fruits and between 50% - 75% for meat to as low as 20%, which ensures it keeps and stays good for longer. Primarily, the food dehydrator traps nutrients and vitamins, but it can also make beef jerky.
However, it's not wholly simple, and you can sometimes end up with dry casing, where the food it hard and dry on the outside, but still moist inside, which still poses a risk of spoiling. Ideally, you need your food to be dry (or as dry as it can be) throughout to ensure it lasts as long as possible.
Sources:
How to Use a Food Dehydrator - WikiHow
What Features Should You Look For in a Food Dehydrator? - Dehydrator Blog
What are the Different Types of Food Dehydrators?  - Dehydrator Blog