Best Cheese Slicers In 2022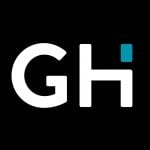 This product guide was written by GearHungry Staff
Last Updated
July 9, 2019
GearHungry Staff
GearHungry Staff posts are a compilation of work by various members of our editorial team. We update old articles regularly to provide you the most current information. You can learn more about our staff
here
.
GearHungry may earn a small commission from affiliate links in this article.
Learn more
Every once in a while, our taste buds demand the satisfying flavor of different cheese varieties, but due to the constant hustle we experience, we might not have the time to cut all cheese pieces for such enjoyment manually. To take away this problem, companies have introduced the cheese slicer, a tool that features dials, built-in blades and wires that cut all variety of cheese, no matter how hard or soft, into perfect slices fit. In this article, ten of the best cheese slicers have been recommended for your perusal, with each unit promising to bring more than just perfectly sliced cheese pieces to your dinner table.
The Best Cheese Slicer
Are you craving some grilled cheese sandwiches or a good taste of cheese trays? Your best bet is the Bellemain Cheese Slicer. This is our best cheese slicer and the most significant invention on the market today. Stop wasting money on already sliced cheese and get yourself a slicer that allows you to create customized cheese slicers at your convenience. This slicer features a rugged stainless steel wire, with the exterior cast from a single piece of zinc alloy. The choice of materials for this slicer enhances its durability and also keeps it operating for many years to come. The Bellemain cheese slicer features an adjustable wire cutter, which delivers different slice sizes, from thick to thin and even paper-thin slices. Your cheese is going to taste better than those pre-wrapped cheese slices you find in stores.
The Bellemain cheese slicer is an impressive heavy duty kitchen equipment, put together to handle all types of cheese with ease. A single purchase has a one-year warranty that covers all portions of your slicer, with users being able to demand a cutting wire replacement. Turn your family gathering into a fantastic event filled with tasty cheese treats which don't require you to break a sweat. Customers and manufacturers consider the Bellemain slicer as the most elegant product on the market today. This kitchen tool is both extra-strong and beautiful, and with its wires that don't need sharpening, you can be sure that your next gourmet grilled cheese sandwich will be a savory delight. We recommend this slicer for all those who want to save time during their days, and also those who love fast and straightforward ways of doing things. For more great products for cheese lovers, check out our guide to the best cheese knife sets.
Key Features:
Adjustable stainless steel wire cutter
Cast from a single piece of zinc alloy
Adjustable thickness
Works on all cheese style from soft to hard
A replacement wire is included with your purchase
Specification:
Brand

Bellemain

Model

SYNCHKG079417

Weight

7.2 Ounces
Prodyne 805B Beechwood Cheese Slicer
Our next cheese slicer is another spectacular model designed by a leading manufacturer in the kitchen equipment industry. Meet the Prodyne Cheese Slicer a slicing tool made from naturally thick beechwood. In the 1970s, Prodyne was founded, and with it came professionals interested in making life more comfortable and faster. This original gourmet cheese slicer is all American kitchen equipment, which features a built-in wire cutter made from stainless steel. This wire cutter is responsible for delivering the perfect cheese slicer every time, whether thick or thin. The wire cutter used in this tool is easily replaceable, and as such, you're guaranteed of long term use of your slicer. Besides their wire cutter, the Prodyne slicer comes with a built-in handle grip and a stylish black arm that adds a new touch to your kitchen interior.
The Prodyne cheese slicer was put together to provide customers with an extremely affordable piece of kitchen equipment. It underwent countless moments of design, prototyping, and testing to ensure that all customers receive nothing but the best value for their money. After an entire year of such processes, the Prodyne slicer was launched onto the market and has since received a lot of following from the general public. With sales soaring by the day, the internet keeps receiving notes and reviews from satisfied customers who rave about how fantastic and incredible their slicer is, as well as how easy their life has become. The Prodyne cheese slicer features a lifetime warranty against breakage, and it comes in a new full-color box.
Key Features:
Strong stainless steel wires can be replaced
Stylish arm and handle design
Elegant beechwood wooden block
Non-slip rubber feet
Evenly cuts very thin to very thick slices
Specification:
Brand

Prodyne

Model

805B

Weight

1.25 Pounds
Westmark Germany Cheese Slicer
Westmark Germany introduces their most beautiful creation yet; it is the Westmark Cheese Slicer, another impressive kitchen equipment which delivers perfect and even cheese slices whenever it's needed. Every cheese slicer produced by this company is designed and put together in Germany with heavy duty materials which increase its quality and durability. All across the globe, this slicer is regarded as one of the best in the world and is ranked high by various customers on different online platforms. Each slicer by Westmark is made with heavy duty materials. The wire cutting portion of the unit is created with heavy duty stainless steel, while the handle is designed and constructed from high quality cast aluminum for enhanced durability. Once the slicer is out of its packaging, it is ready for use. 
This cheese cutter deals with both soft and hard cheese, slicing them with a flair and ease that isn't experienced with any other model in the market. The best part of this model is its slicing adjustment feature, which allows users to customize their slice sizes depending on what they desire. You can also adjust the angle at which your slicer is held for a more detailed slice. The Westmark cheese slicer is exceptionally user-friendly and doesn't demand any extra skill set or knowledge to operate. If you have any cheese lover in your life, this will be the best food gift option for their birthday or any other occasion. To clean your slicer, you only need to make use of soap and water, as this will aid in its thorough cleaning and also enhance its longevity. Storage of the unit Is also effortless, thanks to the unit's convenient hang hole, which can fit into nearly all drawers. You may also like some of these handy cheese graters from our list, so check them out.
Key Features:
High-quality stainless steel wire
Quality cast aluminum handle
Adjust the thickness of slices by merely modifying the angle
Efficient and comfortable to use
Easy to clean
Specification:
Brand

Westmark

Model

71002270

Weight

2.4 Ounces
OXO 1071567 Cheese Slicer
Since its launch in 2006, the OXO cheese slicer has pulled in several loyal customers, who boldly swear by its functionality and durability. It has stayed in the market for a very long time because it is a trusted unit manufactured by an equally trustworthy brand known to deliver only the best quality for customers. This cheese slicer features replaceable cutting wires and wire replacements which allow making a change when your wire feel weak or has become old. The tensioning wheel included in the structure of this cheese cutter helps users tighten the wire of their slicer whenever it becomes loose. The handle included in the design of this slicer is made from sturdy die-cast zinc and is exceptionally soft and comfortable to touch.
The OXO cheese slicer is assembled in China, and it is known to ass great value to any household within which it is placed. Despite its age, it still competes and wins over the newer, more innovative brands which are introduced frequently. We will recommend this tool for all individuals who love cheese, those who love being hosts without the attached stress, and those who like to invest in innovative and time-saving kitchen equipment. We can guarantee that the OXO slicer will deliver on its promise of perfectly sliced cheese pieces, where each piece looks just as good as the last. It makes for an excellent gift for any cheese lovers, and it can be used for up to seven years without any hindrance. For more kitchen essentials, check out our guide to the best vegetable peelers.
Key Features:
Adjustable tension wheel changes wire strength
Quality stainless steel wire is replaceable
Features soft and comfortable ergonomic grip handle
Adjustable thickness
Sturdy die-cast zinc construction
Specification:
Brand

OXO

Model

1071567

Weight

8 Ounces
Boska Holland Copenhagen Cheese Slicer
The Boska Holland Cheese slicer is a sleek and stylish piece of kitchen equipment that is ideal for all your semi-hard to hard cheeses. This slicer is a favorite in the market as it delivers clean and repeatable slices, which are more than inviting when presented to family and friends during your events and gatherings. The Boska slicer is built from durable stainless steel, a material known for its exceptional stability and style and its ability to transform your kitchen décor into one of elegance and grace. The slicing portion of this unit is also made from stainless steel, which makes it resistant to moisture and corrosion; thus, increasing the lifespan of the product. It features a highly ergonomic handle, which is extra comfortable to use as it lies in your hand smoothly. 
Maintenance of the Boska Holland Slicer is quick and easy. Once you're done using this wire cheese slicer, you can place it in your dishwasher and allows that cleaning machine to do its work without any interference. This ensures that your slicer is cleaned thoroughly with no residue left behind. Inside the slicer, you will notice a hollow space which contributes to the lightweight nature of the equipment. Such weight makes it easy to move about and also makes it easy to handle. With the Boska cheese slicer, you're sure that your favorite cheese sandwiches will look even and more presentable for family and friends. The Boska slicer comes with a ten-year guarantee during which the Boska Holland team will solve any breakages or issues. Be sure to check out our guide to the best mandoline slicers for more awesome products for your kitchen.
Fox Run Marble Cheese Slicer
Meet the Fox Run Marble Cheese Slicer, one of the most purchased cheese slicers in the market today. If you love to have cost-efficient and time-saving tools in your kitchen, this unit will be the perfect device to start with. The Fox Run cheese slicer is made from authentic marble, a material which adds a touch of elegance to any kitchen interior with ease. The quality of this natural, elegant stone works together with its unique colorations and patterns to ensure that no two slicers look the same. It doesn't matter if it's soft or hard cheese; the Fox Run cheese slicer can cut through quickly and effortlessly thanks to its durable stainless steel wire. The unit can minimize unwanted sliding because of the non-slip rubber feet included in the design of the group. The best part of the material choice for this slicer is that it doesn't absorb any odors, moisture, or fats from food.
Over the years, pastry chefs of all calibers have raved about the quality of marble and how it is ideal for use in kitchens. These pastry chefs appreciate the cold temperature of the marble surfaces and how it is perfect for the rolling out of the pastry, pizza dough, and cookie dough! The cold temperature of such a surface ensures that your cakes, butter, or fat stay fresh and that they don't stick to the work surface. Whatever your next occasion is, be it a wedding reception or a simple family gathering, the White Marble cheese slicer is a tool you need to have present. When cleaning this unit, users are advised to use the hand washing method as this will keep your device looking brand new all the time. With such a device you're guaranteed to be the best host on the block. And for more great kitchen equipment, be sure to check out our guide to the best chopping boards.
Sign Up Now
GET THE VERY BEST OF GEARHUNGRY STRAIGHT TO YOUR INBOX