Best Manicure Sets for Men in 2022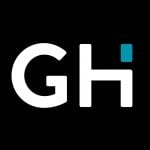 This product guide was written by GearHungry Staff
Last Updated
April 30, 2018
GearHungry Staff
GearHungry Staff posts are a compilation of work by various members of our editorial team. We update old articles regularly to provide you the most current information. You can learn more about our staff
here
.
GearHungry may earn a small commission from affiliate links in this article.
Learn more
The men's manicure set dates back more than 3,000 years to ancient Egypt where the pharaohs had specially trained servants whose only job was to see to it that their hands were always finely detailed. Today most of us can't afford to keep a manicurist on call, never mind a bevy of them like the pharaohs did, but the manicure set is still with us and these days they're better than ever. Here are the 7 best manicure sets for men.
The Best Manicure Set for Men
Beauty Bon Manicure Pedicure Set Nail Clippers
You will have nothing to worry about with this uniquely designed manicure set that comes suitable for both men and women. Whether for traveling or for regular home use, the Manicure Pedicure Set Nail Clippers from Beauty Bon® was crafted with convenience in mind. The set is enclosed in a lightweight and fashionably designed leather case that opens with the simple push of a button. And when closed, it securely holds all the components in place. What's more, the Beauty Bon Manicure Pedicure Set Nail Clippers' entire structure is of stainless steel that ensure long term use and durability.
And to ensure you get absolute value for your money, the manufacturer offers this ten-piece manicure set with all the tools strapped down in the leather case. Furthermore, each tool comes well-sharpened for their unique uses. You will find nail and cuticle cleaners, scissors, nippers, as well as a splinter tweezers, sapphire nail files, toenail clippers, and more. Being made of stainless steel and the very best at that, the tools are easy to clean after each use. This further makes it a very hygienic product.
Key Features:
Lightweight and easy to carry
Uniquely designed faux leather case
10 Stainless steel manicure tools
Dual-use (manicure and pedicure)
Specification:
Brand

Beauty Bon

Model

Manicure Pedicure Set

Weight

7.8 ounces
With a quick look at this ESARORA manicure set, one obvious impression you're sure to get is how premium the whole package looks. The manicure set is made with the finest of surgical stainless steel material that is not only durable and hygienic but also very easy to clean. Thus, any chances of the manicure tool becoming corroded are completely eliminated, just as the risk of infection is greatly minimized. No doubt, that's value-added for any cent you spend on it. Additionally, the ESARORA Professional Stainless Steel manicure kit has a total of eighteen carefully made manicure, pedicure, and facial care tools.
Just like our top product, they comprise of fingernail clippers, eyebrow trimmers, ear picks, anti-acne tools for blackhead and acne removal, cuticle nippers, nail files, and tweezers. You will also find more specialized tools that include a nail cleaning knife, a cuspidal, flat callus, oblique callus remover, and zigzag callus remover. All the eighteen tools are carefully arranged and strapped down inside its leather travel case made with a combination of high quality and durable fabric and PU leather. For convenience, the case easily opens with the push of a button but at the same time, firmly closes once the two parts are pushed together.
Key Features:
18 different tools
Premium leather case
Made with tough and abrasion-resistant steel
Contains manicure, pedicure and facial care tools
Specification:
Brand

Esarora

Weight

8 ounces
FAMILIFE Stainless Steel Manicure Set
FAMILIFE has been in the business of manufacturing beauty care products for some good time. Apparently, the brand has grown over the years to be synonymous with quality in the beauty care market. Across the range of products they offer is a manicure set box which is aptly named FAMILIFE L01. Ever had issues with manicure sets that don't last? Well, this next product won't be one of them. Rather, it is an ensemble made with the finest of materials; from the heavy-duty, anti-rust steel tools, to the high-quality leather case that encloses with a zipper, this product goes all out when it comes quality.
Furthermore, all the manicure tools are sharp enough for their demands. And no doubt, with such a trustworthy brand, this sharpness and durability will remain the same over long-term use. This will no doubt give you absolute value for your money if durability is of priority to you. As a complete manicure set, the FAMILIFE L01 has a total of 11 manicure tools meant for various uses including fingernail, toenail and facial care. The look of each tool is further enhanced with the FAMILIFE stamp firmly engraved. This makes this particular brand stand out among many other competing products in the market.
Key Features:
Internal cover flap
Branded manicure tools
Comes with a user manual
Lightweight leather storage with zipper lock
Specification:
Brand

FAMILIFE

Weight

11.8 ounces
Wild Willies High End Grooming Manicure kit
Seeing that this next product is a creation of Wild Willies Arsenal Kit, a brand with many years of experience formulating beauty products for men and women, there's no doubt that the High End Grooming Manicure kit is made by the finest hands in the industry. The Wild Willies Arsenal grooming set comes equipped with ten different grooming kits neatly arranged in its tough protective case with each tool firmly strapped down.
The kit can be used for both manicure and pedicure purposes and includes a straight edge nail clipper, a blackhead remover, a multi-purpose scissor, V-a shaped push stick, a slanted edge clipper, a cuticle stick, as well as tweezer, scrapping tool, and nail file. However, the option of facial care tools is not on offer. Nevertheless, with the good job it does on your finger and toenails, you will care less about this add-on. Furthermore, the storage case is lightweight which makes it easy to carry along and easily opens with the push of a button. For sure, if you have some tough nails that have proven stubborn to cut, the tools in this kit will slice through them like a piece of cake.
Key Features:
Lightweight
Made of high-quality steel
10 unique stainless manicure tools
Grenade styled black case with orange interior
Specification:
Brand

Wild Willies

Weight

3.2 ounces
The Art of Shaving 7-Piece Manicure Set
The Art of Shaving 7-Piece Manicure Set cuts a handsome profile and is compact enough to go just about anywhere with you. The set includes a nail file, cuticle nipper, nail clipper, nose hair scissors, moustache scissors, slanted head tweezers and toe nail clippers all fashioned from beautiful and durable corrosion resistant, tempered stainless steel. Each implement has a lustrous satin finish and each has a hand crafted appearance and feel to it. This is a beautifully engineered men's manicure set that will have you looking your best at all times.
The Art of Shaving has been around more than 20 years and has become one of the more successful purveyors of men's grooming products to come along in recent times. They rarely skimp on the quality and their worldwide success is a testament to their dedication. The carrying case here is genuine cowhide leather that is smooth and supple to the touch. Stitching throughout is precise and effective and there are specially designed slots for each tool. Speaking of the tools themselves, the cutting surfaces are sharp and strong and produce nice clean, crisp cuts every time. There are no superfluous touches, everything has a job to do and is designed to do it.
BUY ON THEARTOFSHAVING.COM
Takuminowaza Luxury 6-Piece Manicure Set
If you like the idea of the Anself 10-in-1 but want to take several steps up in terms of design and execution the Takuminowaza Luxury 6-Piece Grooming Kit deserves your attention. Everything about this manicure set is sumptuous and well-considered and looks like it would be right at home in the steamer trunk of an aristocrat. Care and consideration are evident at every turn from the rich genuine leather case with its robust zipper and embossed logo to the gentle curves of the nostril scissors, the rubber handle on the fingernail file, the craftsmanship that went into the stitching and the quality snaps that hold the various instruments in place.
Just as there are lamps and then there are genuine antique Tiffany lamps so too there are manicure sets and then there is the Takuminowaza Luxury 6-Piece Grooming Kit. This will likely be the only manicure set you'll ever need. And who knows? You may even hand it down to your son one day. You might think a manicure set doesn't really qualify as a family heirloom, but once you get your hands on the Luxury 6-Piece Grooming Kit it's likely you'll change your mind.
3 Swords Germany 8 Piece Manicure/Pedicure Kit
3 Swords Germany produce an array of grooming sets for both men and women and have a well-deserved reputation for affordable quality. This 8 Piece Manicure/Pedicure Kit is a prime example of how the company manage to squeeze every last bit of value out of the grooming sets they produce. This 3 Swords kit includes a finger nail clipper, toe nail clipper, cuticle scissors, nail scissors, tweezers, nail file, hoof stick and nail cleaner. Each grooming implement is nickel plated to resist corrosion and has a satisfying solidity to it.
On the whole the implements are effective and dependable, there's plenty of effort-free leverage available in the clippers and the scissors are agreeably sharp. The tweezers have a practical angle to them that allows you to get a clean view of what you're doing most of the time, which isn't always the case with some tweezers. If there is a downside to this particular kit it's that the case, while genuine leather, is a bit rough around the edges. Although those rough edges are really only visible when the case is open. Otherwise it's all good.
Czech & Speake Air Safe Leather-Bound Travel Manicure Set
Czech & Speake deliver an "airline safe" minimalist manicure set that contains only the essentials. Each grooming implement is engineered with rounded edges to comply with the strict safety standards imposed by most nations regarding what can and can't be taken in a carry-on bag. The 4 must-have items in the case are nail clippers, safety scissors, tweezers and a crystal nail file. Each is Teflon coated to resist corrosion and to stay cleaner longer and each finds a home of its own in the throwback genuine leather, beautifully grained, snap shut case.
Transporting grooming items in carry-ons has been an issue for some time and more than a few people have had their manicure tools confiscated by TSA or other security organizations. With the Air Safe Travel Manicure Set Czech & Speake provide a welcome response to the issue. You may still get called out by security when they notice the C&S case but once they open it their response is more likely to be appreciative smiles than stern looks. For the record the case also comes with a dust bag and decorative box should you be giving it as a gift.
WoneNice 15 In 1 Stainless Steel Mens Manicure Set
The WoneNice 15-in-1 Stainless Steel Mens Manicure Set provides outstanding value for men on the go. This affordable but well-considered manicure set with its distinctive red and black color scheme contains all the essentials a guy needs to complete his well-groomed look as well as a few useful items other kits tend to overlook. The 15 grooming implements are 3 different sized nail clippers, 3 peeling knives, 2 cuticle trimmers, a nail file, eyebrow tweezers, toe nail clipper, multi-purpose scissors, a V-shaped push stick, a blackhead needle and an ear pick. Each is crafted from high quality stainless with an oxidized black finish that's as durable as it is attractive.
Where other manicure sets for men leave you wanting you could likely open your own manicure business with this WoneNice 15-in-1 kit. Perhaps the most welcome surprise related to the WoneNice 15-in-1, beyond the fact that it fulfills all your grooming needs, is the fact that the carrying case is only 6 x 4 inches when closed. Toss in the 30 day money back guarantee and you have a genuine value on your hands.
Sign Up Now
GET THE VERY BEST OF GEARHUNGRY STRAIGHT TO YOUR INBOX