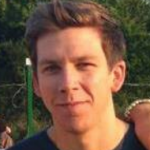 Infrared thermometers are units that can be used for a myriad of tasks, from checking the accurate temperature of your coffee to that of a running engine. They are also constructed to enable usage in the nuclear, automotive and culinary fields. With their multipurpose nature, the possibilities of what they can be used for are endless. However, as there currently many brands and models existing on the market, this often leaves potential users confused as to which one is the best unit for their needs. If you fall into the category of unsure individuals searching for the best-infrared thermometer, we have recommended below, some of the top selections from countless online user reviews to provide you with great options.
The Best Infrared Thermometer
Infrared Thermometer Buying Guide & FAQ
How We Chose Our Selection of IR Thermometer
Brand - To provide readers and potential users with accurate information regarding infrared thermometers, an infinite series of studies were conducted to determine the brands well known for the production of these appliances. Names such as DEWALT, Milwaukee, Etekcity, Cuisinart and Dr. Meter were discovered. These brands are known to provide users with products of high quality, produced from the best materials and only released to the public after endless testing sessions.
Price - Another factor is taken into consideration, which helped us curate a list of recommendations for readers is the price. In this article, products with varying prices were selected and recommended, to ensure that all kinds of users would have an available option. Also, there are some brands with similar features and different prices. Providing all options gives readers the chance to make a decision based on their finances, but doesn't reduce the quality they will receive.
Reviews - User reviews are extremely critical when making recommendations for others, and this article is no different. Many reviews were studied and analyzed, concerning the various infrared thermometers offered as options in the list above. Many reviews featured their specifications, pros, and cons, and also the different types of thermometers in the market.

Features to Look for in IR Thermometer
Temperature range -  Before making a purchase, be certain that the model you opt for is strong enough to accommodate the temperature extent you're searching for. With a vast range of models in the market to choose from, having foreknowledge of the extent you require streamlines your choices and makes the search less cumbersome.
Accuracy - Look for infrared thermometers that will provide you with accurate measurements every time they're used. You can find out the accuracy of any IR thermometer by reading various user reviews online, as many people offer feedback from their usage of a particular product. This will ensure that you make the best investment.
Speed - The ability of an infrared temperature gun to record and display the temperature of any object quickly is an excellent feature. It is advised that when making a preference, you choose thermometers that work fast, as this saves you time for other activities. Most often, the models with triggers are known to read temperatures extremely fast, making them one of the most purchased kinds in the world.
Emissivity - All readings made by any infrared thermometer must be precise. On a similar premise, not all items will radiate infrared vitality. As a solution, opt for thermometers with customizable or settled settings, as these kinds are able to figure out the various components that influence readings adequately.
Distance to Spot Ratio - The distance to spot ratio is yet another component that affects a thermometer's accurate reading. On the off chance that you measure a protest that measures 10″ in size and the separation to spot proportion is 10:1 then the separation that the thermometer can securely quantify will be 100″. The thermometer will likewise quantify the encompassing articles at any distance more than 100″, causing skewed estimations.

 How to use an infrared thermometer
Here are a few quick tips that will assist you when using your thermometer
- Put your thermometer on.
- Point it at the object/liquid/food/surface you want to measure.
- Keep your hands on the trigger for as long as you require a reading.
Infrared Thermometer FAQ
Q: Can you use an infrared thermometer for cooking?
A: Yes, many infrared thermometers are used in the kitchen for many things, from checking the temperature of a cooking surface to monitoring the temperature of foods. It is used by some chefs to monitor any temperature-sensitive process closely.
Q: Are infrared thermometers safe?
A: As long as you don't treat your infrared thermometer as a toy, it is entirely safe for use. These units measure temperatures like a digital camera, and as such, they do not emit any form of radiation. They also make use of batteries thus; it is advised that they're kept away from kids as much as possible.
Q: How do infrared thermometers work?
A: Much like visible light, IR thermometers can be reflected, focused or absorbed. They focus light from one object onto a detector via the use of a lens. The detector focused on is known as the thermophile, and it is this part of the thermometer which turns IR radiation into heat for a reading.

Q: Are IR thermometers accurate?
A: IR thermometers can be used repeatedly to ensure an accurate temperature measurement is attained, but generally, they are not very specific.
Q: Can you measure water temperature with an infrared thermometer?
A: Yes, you can. You are advised, however, to give your pan of water a good stir before aiming your thermometer's laser straight into the water.
Q: How do you calibrate an infrared thermometer?
A: The next best way to calibrate your infrared thermometer is via an Infrared Comparator Cup. Calibration must be done at more than one temperature (at 5°C and 60°C). If you can't get access to this, you can do a quick calibration using a properly made ice bath.
Sources:
Human Factors and Ergonomics - Wikipedia
LCD - Wikipedia
FDA - Wikipedia