Best Infrared Thermometers In 2022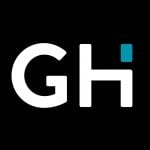 This product guide was written by GearHungry Staff
Last Updated
January 22, 2019
GearHungry Staff
GearHungry Staff posts are a compilation of work by various members of our editorial team. We update old articles regularly to provide you the most current information. You can learn more about our staff
here
.
GearHungry may earn a small commission from affiliate links in this article.
Learn more
Infrared thermometers are units that can be used for a myriad of tasks, from checking the accurate temperature of your coffee to that of a running engine. They are also constructed to enable usage in the nuclear, automotive and culinary fields. With their multipurpose nature, the possibilities of what they can be used for are endless. However, as there currently many brands and models existing on the market, this often leaves potential users confused as to which one is the best unit for their needs. If you fall into the category of unsure individuals searching for the best-infrared thermometer, we have recommended below, some of the top selections from countless online user reviews to provide you with great options.
The Best Infrared Thermometer
Etekcity Lasergrip 800 Digital Infrared Thermometer
To get the results you need in a brief amount of time, merely point and aim your Etekcity Lasergrip 800 Digital Infrared Thermometer to anything ranging from food to car parts. The Lasergrip 800 from Etekcity can be used for electrical engineering, car maintenance, cooking, real estate, and many more, virtually anywhere you can think of. Without the need to come into contact with your meat or car engine, this infrared thermometer measures extreme temperatures ranging from 50 degrees Celsius to 750 degrees Celsius. It has been designed with a modernized simplicity and versatile functionality, to act as the best IR thermometer for all your temperature measurement needs. 
To accurately calculate the average temperature of a space between two points, this non-contact thermometer features laser pointers which act as visual guides for all measurements. The process of use is exceptionally user-friendly, intuitive and straightforward. This thermometer keeps scanning and outputting temperature readings as long as its trigger is held down. To ensure that your interpretation is stable, you're not required to hold the unit in a single spot; you only need to keep your hand on the trigger and the Lasergrip will display the last temperature taken before your release of the trigger. It comes with four distinct buttons for a smooth operation which can be used to operate the laser, LCD backlight and to select your preferred temperature reading, be it Centigrade or Fahrenheit. 
Etekcity is one of the world-renowned internet-based distributors that provide many homes and offices with outdoor equipment, home improvement units and consumer electronics. Their range of infrared thermometers helps you solve common temperature measurement problems with ease. If you are a handyman and like having your tools handy check out our guide to the best multimeters.
Key Features:
Non-contact
Instant read thermometer for meat
Versatile design
Better accuracy
Specification:
Brand

Etekcity

Model

Lasergrip 800

Weight

5.6 ounces
Quick read
Auto shut-off feature
Inexpensive
Plastic body feels fragile
Emissivity fixed at 0.95
Off by +/- degrees of known temperature
Cuisinart CSG-625 Infrared Surface Thermometer
The Cuisinart CSG-625 Infrared Surface Thermometer is a unit designed and intended for use by culinary creatives and those who love to experiment with their meals. It provides users with an accurate temperature reading of any cooking surface instantly, saving you from the constant guessing game you always undertake while cooking. This nifty kitchen gadget is an infrared surface thermometer, and like many of its kind, it doesn't require direct contact with your pizza or cup of cocoa. Stand back and measure the temperature of up to 716 degrees with ease, thanks to Cuisinart's most beautiful creation. With this thermometer by your side, you can find all the hot spots in your pans and on your grills when needed.
For easy readings, there is a convenient backlight feature included in the design of the CSG-625 thermometer, which can be turned off or on at the touch of a single button. This makes temperature reading extremely easy at any time during the day. No matter the surface, Cuisinart will provide you with temperature measurements. It can be a pizza stone, grill, or a grate, and this infrared thermometer is there to eliminate the risk of burning. The Cuisinart thermometer features an infrared laser that is designed to detect and record temperatures in both Fahrenheit and Centigrade with ease. It can also be used outside your culinary skills in other parts of your home, to measure the heat of appliances such as your television or computers.
Offer this as a great gift option to any chef friend you have, or get the Cuisinart thermometer for your home and never suffer through burnt pizza crust again. Make sure you also check our guide to the best inspection cameras.
Key Features:
Laser targeting
Automatic off
Batteries included
Specification:
Brand

Cuisinart

Model

CSG-625

Weight

5.6 ounces
Excellent gift for an aspiring pastry chef
Eliminates guesstimates
Works instantly
Pictogram manual makes this tool a real chore
Activating the laser
Expensive
Fluke 561 HVAC Pro Infrared Thermometer
Do you want a simple thermometer that is as accurate as it is easy to operate? Look no further than the Fluke 561 infrared thermometer. Managing the HVAC Pro requires three significant steps; aiming, pulling the trigger, and reading the display provided. You are given three preset settings to choose from with this infrared thermometer gun, and this is made possible via a uniquely designed emissivity selector. Readings can be provided to you either in Centigrade or Fahrenheit, depending on your preference. The Fluke 561 is available only in Canada and the USA for sale and has been constructed specially for the HVAC market.
There are many features possessed by the HVAC Pro that make it stand out from the crowd every time it is used. Some of them include its temperature differential, Min/Max, display hold, scan/hold, dual temperature readout, and Type K thermocouple input. The feature that makes this thermometer ideal for use in HVAC applications is a pipe-wrap probe, a constant in the design of this model. The Fluke HVAC Pro can be used by anyone, thanks to its unique emissivity selector. It is a great gift option for those working in the HVAC market who love the simple machines life has to offer. A perfect tool you want to have handy in your tool box.
Key Features:
12:1 infrared distance-to-spot ratio
Dual infrared and thermocouple thermometer
Measures temperature from -40 to +550 degrees C
CE mark indicates compliance with applicable EU directives
Specification:
Brand

Fluke

Model

FLUKE-561

Weight

2.25 pounds
Water resistant
Emissivity can be adjusted manually from 0.1 to 1.00
12:1 D/S ratio
Having to activate the laser
Expensive
Bad Battery Backup
Milwaukee 10:1 Infrared Thermometer
When it comes to fast scanning and clear screen displays, the Milwaukee Infrared Thermometer is one of the best, if not the first. This temperature gun is an infrared unit designed to provide users with more comfortable readings. This gun is an ideal unit for use in the industrial, commercial, professional, and residential environments, since it operates excellently both indoors and outdoors, with stunning readability that is second to none. The Milwaukee infrared thermometer features a fully bumper nose, a 7-point reinforced frame, shielded LCD, and the ability to survive drops from up to 9 feet. With such superior durability, there is no doubt that this infrared temperature gun is used and recommended by many professionals all around the globe.
Often referred to as the laser temperature gun, Milwaukee's 10:1 thermometer is a non-contact unit infrared thermometer with a 10:1 spot ratio that tells you exactly where the temperature being measured is coming from. The 10:1 ratio of this thermometer means that the temperature sensor spot of this unit is continually proportional to the distance of the object. The smaller the spot size of your infrared thermometer, the closer you would have to move to the object being measured. Overall, it's fair to say that the Milwaukee infrared temp-gun is one of the best thermometers that can be used for anything, anywhere. All readings made are apparent to users, with user configurable temperature alerts for users. For more great tools check out our guide to the best decibel meters.
Key Features:
For use in a variety of applications
10:1 distance-to-spot ratio
User-configurable temperature alert
Specification:
Brand

Milwaukee

Weight

11.2 ounces
Clear readings
User configurable temperature alerts
Shielded and fully bumped nose
The trigger is uncomfortable to operate
Can't change the emissivity
Comes with no battery
Etekcity Lasergrip 774 Infrared Thermometer
The Etekcity Lasergrip 774 is the slightly smaller (and cheaper) alternative to the Etekcity 800 (our Best Choice product). The main difference is the slightly reduced temperature range – -58°F (-50°C) to 716°F (380°C). Depending on the application you're using it for, you can save around $10 by buying this smaller version. If it's for DIY use around the home, this product should work perfectly. If it's for professional use, we'd recommend the Etekcity 800. 
One of the best things about this infrared thermometer is how easy it is to use. Turn the machine on and press the trigger down for live, dynamic readings. Then, release the trigger to record the reading. It really couldn't be simpler. The information is displayed on the super clear LCD display, which is designed to be read in low-light conditions. Built into the barrel of the infrared thermometer is a laser pointer that makes it easy to be super accurate when you're targeting an area. It also has a super durable exterior, which makes it suitable for construction sites and other dangerous areas.
Key Features:
Clear LCD display
Temperature range – -58°F (-50°C) to 716°F (380°C)
Built-in laser pointer 
Durable UV paint coating 
Scan and lock design 
Specification:
Brand

Etekcity

Model

Lasergrip 774

Weight

6.4 ounces
Competitively priced 
Durable design 
Easy-to-read 
Laser pointer for accuracy
Some issues with calibration
Infrared Thermometer Buying Guide & FAQ
IR Thermometers are extremely useful when measuring temperatures in domestic, industrial and commercial locations. We have narrowed down the list providing you with the best options in the Industry. To help make your choice easier, we have equally provided a detailed guide that will provide more vital information on IR Thermometers.
Features To Consider When Purchasing An IR Thermometer
Temperature Range - The temperature range is extremely important when considering where the thermometer will be used. If it's primarily for domestic use, it may not require a wide temperature range, the case is different for more industrial and electrical purposes.
Brand - The brand determines just how reliable, durable, efficient and most importantly accurate an IR thermometer will be. Our list includes products from reliable brands that are known to deliver premium standard electrical products with superior performance.
Accuracy - Not all thermometers provide accurate results when it comes to measuring temperatures, however, precision is a vital feature. Ensure to check the specifications to see how precise the thermometer is to get better results.
Energy Efficiency - Check from the specs that the thermometer you pick out is energy efficient for optimal performance and long term use.
How To Use An IR Thermometer
Ensure you read the instruction manual before switching the device on
Turn on the IR thermometer
With thermometers that have the emissivity adjustable feature, you can adjust the settings to the surface your trying to measure
Point the thermometer at the surface or object that requires measuring, and pull on the trigger to immediately see the readings
Ensure to adjust emissivity for extremely shiny objects or reflective surfaces before taking measurements.
IR Thermometer FAQ
Q: What is an infrared thermometer and how do they work?
A: IR thermometers are temperature-sensing devices used for measuring temperatures in electrical systems and circuit boards, for medical applications, domestic use, HVAC's, Automobiles and equally help ascertain correct cooking temperatures when cooking, baking and grilling.
Q: Are Infrared thermometers safe?
A: IR thermometers are extremely safe; they actual avoid dangerous situations by allowing you to measure temperatures from a safe distance
Q: Are Infrared thermometers accurate?
A: IR thermometers vary in precision, this can be checked from the specifications on the product
Q: How do you calibrate an infrared thermometer?
A: You can easily calibrate an IR thermometer by mixing crushed ice in a bowl with water. The temperature should be as close to 0 degrees Celcius. Used the IR thermometer to measure the temperatures, therefore, ascertaining the accuracy
Sign Up Now
GET THE VERY BEST OF GEARHUNGRY STRAIGHT TO YOUR INBOX