Best Posture Correcting Braces In 2022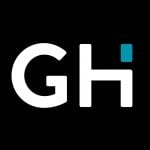 This product guide was written by GearHungry Staff
Last Updated
June 18, 2019
GearHungry Staff
GearHungry Staff posts are a compilation of work by various members of our editorial team. We update old articles regularly to provide you the most current information. You can learn more about our staff
here
.
GearHungry may earn a small commission from affiliate links in this article.
Learn more
Bad posture is an issue that has become normal in recent times. This is often caused by how one sits' lifts, squats or bends, and it can have adverse effects on our backs after a period. To do away with issues relating to bad posture and prevent back pain, correcting back braces are being manufactured by different companies which provide an easy solution to a correctly structured posture. Another benefit we derive from back brace correctors is their ability to help us stay fit and active, which is an excellent investment to our health. Over the years, new braces have been introduced onto the market, each of them promising to offer exceptional comfort. In this article, we highlight some of the best posture correcting braces being sold and how they work to help you achieve the best posture.
The Best Posture Correcting Brace
Flexguard Medical Posture Correcting Brace
Our first and the overall best posture correcting brace is the Flexguard Medical Back Brace. This is a great back brace posture corrector, designed to get your body back to its original shape and form in a short period. It is manufactured to be highly adjustable; thus it can be used by a wide range of individuals for many activities including work out sessions. The Flexguard brace is meant to offer users ultimate comfort whenever they wear it, and also ensures that they keep their natural body posture always. Its design is simple and yet very useful, and it features a high level of flexibility, which offers positive results when used regularly. 
The Flexguard medical back brace is highly recommended by customers and medical personnel all over the world. They appreciate the design of this brace and attest to its effectiveness when used regularly. We recommend this correcting brace for all individuals experiencing lousy posture. It is the ideal product for you, your family, and all other loved ones. You may also be interested in some of the best walking canes from our list, so check them out.
Key Features:
Adjustable support brace
Provides lumbar support
Lower and upper back pain
Men and women
Reported immediate relief from back pain
Comfortable to wear
Buckle reported to sit too close to the armpit
Sizing is a little off
Strap require more security
VIBO Care Posture Correcting Brace
Pay attention to your health and invest in the best product for your body. One of such products is the Vibo Care Posture Corrector Strap, which seeks to offer customers and users with endless satisfaction, no matter where it is worn. It is a posture corrector manufactured for men and women, with the ability to strengthen your muscles, realign your vertebrae and finally, help you recover your mobility. We love the Vibo Care posture brace because it can be worn underneath your garments effortlessly. When worn for the first time, you might experience some discomfort, which only means that the brace is doing an excellent job!
Get your spine back to the way it used to be by investing in the Vibo Care posture corrector strap. It is a correcting brace that improves your posture and offers you a complete healing process by wrapping itself below your shoulders and underneath your armpits. The benefits this brace offers are endless, and this is seen in the many reviews from customers and medical professionals who recommend this product. For more products that will help you relieve the pain in your body, check out our guide to the best massage tools.
Key Features:
For Thoracic Kyphosis
Suitable for neck pain relief
FDA approved 
Unisex design
Specification:
Brand

VIBO Care

Weight

3.52 Ounces
Fits both men and women
Available in seven different sizes
Wraps under armpits and below shoulder blades
Brace design is slightly unflattering
Quality questionable
Lumbar Support Belt by Sparthos
Chronic back pain is an annoying thing to experience. This can be very frustrating as it affects the quality of your life. Back pains aren't only painful, and they are also expensive with the surgeries, doctor visits, physiotherapy sessions, and physical rehabilitation. We have experienced countless correcting braces before the creation of this article, but only a few will make you feel as good as the Sparthos Lumbar Support Belt. Forget about pain and everything it entails with this fantastic posture brace from Sparthos. This is a back brace that provides you with the freedom of movement. It offers immediate relief from back pain, herniated discs, and other back conditions one may experience.
The Sparthos back brace is made with breathable fabric to allow ventilation and promote comfort. It is also adjustable, to ensure that it fits you perfectly no matter your chest size. You can wear your brace anywhere in comfort without being noticed, thanks to its discreet and lightweight design. The Sparthos brace is one of the best units on the market, made with quality in mind and the aim of adding more quality to the life of customers. It comes with a 100% happiness guarantee and a journey to healing you will enjoy to the fullest. If you are also looking for products that will help you relieve muscle pain, check out our top picks of the best foam rollers.
Key Features:
Adjustable lumbar pad
Vertical support
Breathable fabrics
Perfect fit design
Specification:
Brand

Sparthos

Weight

15.2 Ounces
Fitted especially for women
Available in four different sizes
Straps across the breasts/shoulder blades
Not very suitable for  men
With over 50,000 reviews on Amazon, the Truweo Posture Corrector is a product that has been truly road-tested. Not every customer thought it was worthy of a five-star review, but most of them did. That shows that most of the time, this product does exactly what it's supposed to – corrects your posture. Designed for men and women, it has adjustable straps, so you can make it fit perfectly. It's made from premium soft and breathable fabric and is designed to be worn for up to two hours a day. This will promote better posture over time. We also like the fact that it's undetectable under your clothes, so you should avoid any awkward questions or confused looks. To sum up, this is one of the most popular and well-designed posture correcting braces on the market. It should be a no-brainer if you suffer from back issues.
Key Features:
Fits chest sizes 30-43" 
Wear up to two hours a day 
Made from soft and breathable fabric 
Undetectable under clothes
Specification:
Brand

Truweo

Model

PCBB

Weight

0.64 Ounces
Fits both men and women 
Lots of Amazon reviews 
Provides ample support 
Can be tight underarm 
Not suitable for larger people
Comfy Brace Posture Corrector
If you've been researching posture correcting braces for a while, you've probably noticed that they're all pretty similar. The Comfy Brace Posture Corrector is no different. It has a very similar design to the Truweo Posture Corrector we looked at before. This design is particularly good if your posture problems are situated in the upper back. It consists of a hard piece of material that straightens the top of your back, held in place by two arm straps. The low-profile design can be easily hidden underneath a shirt, so you can go about your day as normal. Alternatively, you can wear it on the outside of your shirt or jumper and it will work the same. We also like the fact that it comes with a lifetime warranty, so you can be completely confident in your purchase. 
Key Features:
Fits chest sizes 30-43"
Wear up to two hours a day 
High-end stitching 
Hideable under clothes 
Lifetime warranty 
Specification:
Brand

ComfyBrace

Weight

4.66 Ounces
Fits both men and women 
Durable design 
Lots of Amazon reviews 
Not that comfortable 
Runs small
Fitsupport Back Brace Posture Corrector
If you struggle with back or neck pain, it could be because your posture is bad. Spending most of the day sitting in a chair isn't good for the spine and it's definitely not good for your neck. The FitSupport Back Brace Posture Corrector solves this problem from the ground up. It has two solid bars that push your spine into the correct position, making your whole body in line with itself. The adjustable straps go around your stomach and shoulders, to provide support. Made from breathable mesh fabric, this is one of the most comfortable posture correcting straps on this list. It's low-profile enough to fit under your clothes and is available in a bunch of different sizes to suit you.
Key Features:
Fits waists – 26-49.5"
Made from breathable mesh fabric 
Available in five sizes 
Adjustable straps 
Two back supports 
Specification:
Brand

Fitsupport

Weight

12.31 Ounces
Provides excellent support 
Durable materials 
Comfortable to wear 
Posture Correcting Brace Buying Guide & FAQ
How We Chose Our Selection Of Posture Correcting Braces
Brand - This article features some of the most popular brands on the fitness apparel market, known for their manufacture of durable and top quality products. Every company enlisted is trustworthy, and they offer nothing but excellent products with excellent service.
Price - We know how different the budget of our readers is, which is why we included products of varying price ranges, each of them affordable to every kind of reader. No matter your resources, we can guarantee you will find something for your home.
Reviews - Finally, we sought advice from existing users by reading their feedback reports from several online platforms. Every bit of information received offered us enough to go by and select our top products for this article.
Features To Look For In Posture Correcting Braces
There are several brands of posture correcting braces on the market today, and this makes choosing the best one a tough exercise. The ideal posture correcting brace isn't set in stone; it is determined by various factors, each of which must be considered and read about before the trip is made to the store.
Size - The size of your correcting brace is essential to your comfort. It is advised that you try on any brace you wish to purchase, to find out the size that best fits you. Depending on how you want to wear your brace, that is under your garments, or alone, the size you opt for may differ. As much as possible, be mindful of manufacturer suggestions before making the final decision.
Comfort - Every product we buy is purchased in a bid to attain some form of relaxation. For this reason, choosing a correcting brace should be a painful procedure and must be done with care and attention. When selecting a brace for your posture, look out for elements that offer users ultimate comfort even when the brace is worn for long periods. Some of these elements include padding and the use of breathable material.
Use - Correcting braces come in a wide variety of quality; they are all not the same. With some being of higher quality than others, it is imperative that you find a quality product that greatly complements your body frame, to ensure that it works for you. For some, you may have to undertake the trial and error tactic by trying out some models for some time. If they work for your body, you will begin to see results almost immediately, while those that don't work for your body won't offer any results.
Features - Every posture corrector comes from a different manufacturer; thus, they will possess various additional features and designs. When searching for the ideal brace for your posture, it is vital that you consider the characteristics of every available brand before you make a final decision. Some of the features one can identify include the adjustable straps and padded areas that aid in offering a perfect and comfortable fit and the use of unique materials to enhance the alignment benefit you experience.
Posture Correcting Brace FAQ
Q: How does posture brace affect our body?
A: In most cases, people experience low feelings due to their unnatural body alignment and improper body structure, and the best way to solve this is by getting a posture brace. It is vital that you find out every bit of information about a posture brace before you go in to make a purchase. Posture braces are designed to affect our body structure and bodies positively by giving us our natural alignment. This product is designed using robust engineering which pushes your back up, straightening it and making it perfect once more, within a short period.
Q: Why should we take care of our back posture?
A: Back posture is vital to our health and as such, must be paid attention to. Having a lousy attitude often leads to back pains and aches, which may result in severe back issues such as scoliosis. Besides the health effects, having bad posture is known to reduce our confidence level, which isn't suitable for our self-development. It is essential to take care of our position to get rid of all potential health issues and also improve and increase our confidence level.
Q: Do we really need the best posture corrector?
A: If you don't need a posture corrector, there is no need to purchase one. These entities are meant for adults or teens experiencing some form of back aches and pains, or those suffering from improper alignment and posture issues. Posture correctors or braces must be purchased only if you feel the need to make use of them. If you don't, there's no point in buying them; thus, you can save your money for use on other items.
Sign Up Now
GET THE VERY BEST OF GEARHUNGRY STRAIGHT TO YOUR INBOX