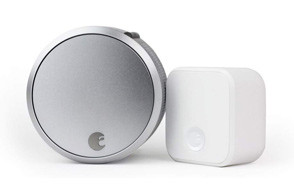 August Home ASL-03 Smart Lock Pro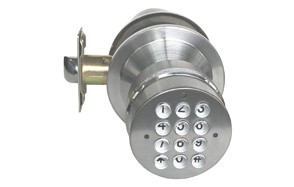 SoHoMiLL Electronic Keyless Door Lock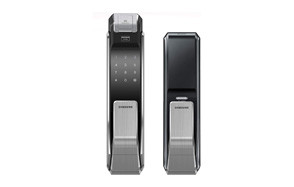 Samsung SHS-P718-LMK Digital Door Lock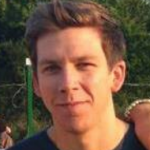 With digitalization and smart homes, more and more private individuals are slowly becoming aware of intelligent locking solutions. These locks provide entry and exit into your space as well as top-notch security, keeping intruders out without the hassle of keys. The option to switch to keyless door locks offers great convenience especially if you chose one that works best for you. Whether you want a product that is synced to your other smart devices or you are after a more traditional design, the choice is yours. With a wide variety of door locks, in ranging prices and a whole list of functionalities, you can spend hours searching for the best of the best. Here we have made your work a whole lot easier and narrowed the list down to ten of the best keyless door locks in the market.
The Best Keyless Door Lock
Keyless Door Lock Buying Guide
Security - The point of a door lock is to keep your space nice and secure and to give you piece of mind, hence, it is important to make sure your keyless device does this. Features such as tamper-proof resistance and wearability of frequently used digits are vital just so your access codes cannot be guessed. An additional security feature could be a log of all the entrances and exists.
Display  - It is always best to invest in a keyless door lock that has a good display for its keypads. At the bare minimum, this would include a clear, fingerprint-proof, keypad display, with a backlit function to allow you to use your device at all times of the day with ease. A display that does not wear away with time is important as this may make intruders privy to the buttons that are in your passcode.
Codes  - There are two important factors to consider when looking at codes. The first is that you can use higher digit numbers for the codes making it harder to guess and the second is the amount of access codes that can be used on a device at once. Being able to easily delete and change access codes is also a plus.
Batteries - A lot of companies will provide batteries along with their packages as this is always best - it often means longer-lasting batteries. It is also advisable to consider a device with the option of a key lock, just in case your battery dies out unexpectedly.

Keyless Door Lock FAQ
Q: What is the keyless door lock?
A: Keyless door locks are devices that keep your doors locked and your space secured without the hassle of using keys. They usually operate using pass codes which the owner can create and program on their own. There are many such devices in the market and although they all primarily serve the same functions, there are a whole list of other functionalities you can find in a keyless door lock.
Q: Are keyless door locks safe?
A: Keyless door locks may be arguably safer than traditional door locks, with added features that often make this possible. For instance, these devices are often equipped with auto lock functions, this means that in case you forget to lock your door, the device will have your back. Depending on the device you invest in, a keyless door lock can also be operated from wherever you are and can even alert you on who is going in and out at all times. As long as you invest in a good quality product, the keyless door lock is very safe.
Q: Is fingerprint door lock safe?
A: Again this will depend on the device you choose to invest in. When your device is good, you will have nothing to worry about; after all, how many people have the same fingerprint as you? Overall, it is possible to invest in a device that provides more than a single option and also has added features so that you can feel safe.