Best Keyless Door Locks In 2022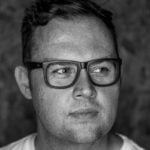 This product guide was written by Chris Worden
Last Updated
September 12, 2019
Chris Worden
Born and raised in Idaho, Chris's sensibilities are a small town, while his life experiences are anything but. He's had the chance to travel the globe with a camera in hand documenting action sports and cultural movements for over 15 years. His love of motorcycles, photography, adventure, and the outdoors has lent itself to a career telling stories and he wouldn't trade that for anything. Chris now resides in a small ski town in central Idaho and when he's not grinding away at his day job, he's feverishly penning articles at night about the products and playgrounds he loves.
GearHungry may earn a small commission from affiliate links in this article.
Learn more
With digitalization and smart homes, more and more private individuals are slowly becoming aware of intelligent locking solutions. These locks provide entry and exit into your space as well as top-notch security, keeping intruders out without the hassle of keys. The option to switch to keyless door locks offers great convenience especially if you chose one that works best for you. Whether you want a product that is synced to your other smart devices or you are after a more traditional design, the choice is yours. With a wide variety of door locks, in ranging prices and a whole list of functionalities, you can spend hours searching for the best of the best. Here we have made your work a whole lot easier and narrowed the list down to ten of the best keyless door locks in the market.
The Best Keyless Door Lock
August Home ASL-03 Smart Lock Pro
The August Home ASL-03 AC-R1 Smart Lock Pro is the new smart way to beef up security in your home, workplace or just about any place you have to keep under lock and key. This device does not require that you replace your existing locks and keys, but rather comes as an additional security mechanism to effectively protect your valuables. With its door sense feature, you are always in the know as to whether your door is securely closed and locked. It can even keep track of who is entering or leaving through your door 24 hours per day and seven days a week using current iOS and Android smart devices such as phones and tablets.
What makes the product even better is that you do not need a specialized or expert technician to set this up for you. You will be able to get this smart lock system in place in just about 10 minutes using a simple screwdriver. What is more; this smart and innovative security enhancer is Alexa compatible. With the Alexa program, you can literally talk to your lock system to either open or lock whenever or wherever you wish and the lock system will obey your command. Furthermore, it equally works with Z Wave Plus, which is at the forefront of digital wireless know-how in home control and security products. You may also be interested in some of the best electric garage door openers from our list, so be sure to check them out.
Key Features:
Works with Z Wave Plus
Alexa compatible and obeys voice commands
Does not replace your existing locks and keys but adds to them
Smart in action and easy to install
Specification:
Brand

August Home

Model

ASL-03, AC-R1

Weight

13.9 Ounces
Schlage Connect™ Smart Deadbolt
The Schlage Connect™ Smart Deadbolt is one of the safest and smartest ways to keep your home secure. It connects to your smartphone and gives you hands-free access to your front door lock at any time. So, if someone's at the front door and you can't find your key, you can use a voice command or your smartphone to unlock it. It needs to be paired with a Z Wave smart home or security system (like Samsung Smartthings or Ring Alarm) if you want to be able to access it from anywhere. Z Wave systems include Amazon Alexa, Google Assistant, Wink, Nexia, Ring, and more. 
In addition to the key and voice commands, you can open the door using an access code. The finger-print resistant touch screen can hold up to 30 access codes, so everyone can have their own separate code for added security. This also means you don't have to keep track of keys and risk losing one whilst you're out of the house. To add even more security, the Schlage Connect™ Smart Deadbolt has a built-in alarm that alerts you when someone attempts to tamper with the lock or applies significant force to the door. In short, we think this is the best front door smart lock for anyone with a Z Wave smart home system. It provides an impressive level of security, there are multiple different ways to access the door, and it's super easy to install. 
Key Features:
Works with Z Wave smart home systems 
Hands-free voice control 
Finger-print resistant touchscreen 
Snap 'n Stay installation
Built-in alarm 
Up to 30 access code 
Available in six colors
Specification:
Brand

Schlage

Model

BE469ZP CEN 716

Weight

3 Pounds
Easy to install 
High-level of security 
Works with most smart home systems 
Lots of access codes 
Can be matched with your door color
Shows fingerprints on access code 
Some reports of defective products 
Yale is a household name in door lock systems and has maintained its place as the world's leading brand indoor security for nearly 180 years. When it comes to the design, manufacture, and marketing of door locks, a vast majority of homeowners, contractors, and tradespeople know Yale to be at the forefront; this is thanks to the durability, strength, and performance of their products. Yale now incorporates modern technology in its already trusted and durable locks to further enhance your home security whilst keeping you safer and making you feel more comfortable. Thoughts of whether you locked your door on the way out is a thing of the past with the Yale Assure Lock SL.
This lock system employs door sense which is a smart device with a sensor that checks the status of your lock system with the help of voice assistants such as Siri, Alexa, and Google Assistant. It offers automatic lock and unlock capabilities as you exit or approach your door and is a convenient replacement for your existing deadbolt and gives you a sleek, smart and keyless one. A great part of this super quality package is that it operates on WiFi/Bluetooth and works seamlessly with a wide range of applications including the August app, Amazon Alexa, Google Assistant, Homekit, Airbnb. And in case you do not have a phone, Yale Assure has a backlit touch screen keypad that can unlock your door key-free.
Key Features:
Works seamlessly with a wide range of programs
Super quality finish and superior mechanical performance of locks
Employs door sense technology; a smart device with a sensor that checks the status of your lock system
Made by the world's leading brand in door lock technology
Specification:
Brand

Yale Security

Model

YRD256-CBA-619

Weight

3 Pounds
Samsung SHS-P718-LMK Digital Door Lock
Made by the world's leading brand in door lock technology, THE Samsung SHS-P718-LMK Push Pull Biometric Touchscreen Digital Door Lock comes not only as a full package with high technology and information science to bolster your home security but is also exquisitely designed to blend very well with its surroundings; to give your door that attractive and modern look. It has room for up to 31 user codes and/RFID tags as well as 100 fingerprints; thus making it ideal for sharing with a network of trusted family and friends. What's more, this ingenious product fits onto doors that are between 40 and 80 mm thick and offers a mode of operation that involves entering a password, fingerprint or RFID by means of a digital touch screen, numeric keypad, or fingerprint reader. No doubt, this process is faster and softer than turning a key in its lock.
The door is locked automatically behind you when shut by means of a mortise sensor. All that is required to fit this innovative door lock system is a slight modification of your door. It is sturdy, strong, and durable and employs a very reliable locking mechanism. Every single component has been well checked and inspected before fitting whilst all door locks and has also been subjected to a very rigorous testing regime to make sure they meet all regulatory and industry standards. Other great features found in this product include an intrusion alarm with a fire detection sensor as well as an anti-theft feature that kicks off an alarm in case the lock is operated from the inside. Even greater security is assured by sounding a warning if five unsuccessful attempts are made to unlock the door.
Key Features:
Technology packed with all-round security
Well inspected components and rigorously tested locks
Sturdy, strong, durable and employs a very reliable locking mechanism
Anti-theft feature that kicks off an alarm in case the lock is operated from the inside
Specification:
Brand

Samsung

Model

SHS-P718LMK

Weight

9.4 Pounds
Wyze Lock WiFi and Bluetooth Enabled Smart Door Lock
The Wyze Smart Lock is a great way of updating your old deadbolt locking system. If you're tired of hiding keys under rocks and fumbling for your keys when you get home, this is the product for you. It has a bunch of features that make getting in and out of your house easier and safer than ever before. Plus, it takes just 15 minutes to install and works with most single-cylinder deadbolts. 
Using the Wyze app, you can enable keyless door entry. As you walk up to your door, it will detect your presence and automatically unlock it. Then, when you've walked inside, it will lock again behind you. You can also share access with your friends, family, and anyone else who needs access to your home. 
One of our favorite features on the Wyze Smart Lock is the built-in memory in the app. It provides a history of lock and unlock events, so you can see a detailed account of who is entering and leaving your home. It also tells you if the door is locked or unlocked in real-time. This is one of the simplest and most affordable smart home locks on the market, and we think that makes it one of the best. 
Key Features:
Auto-lock and auto-unlock 
Keyless door entry 
Wyze app 
Door position detection
15-minute installation
Specification:
Brand

Wyze

Model

WLCKG1

Weight

1.6 Pounds
Easy to install 
Simple to understand 
Access without keys 
Works with other Amazon Alexa 
Share access with other people 
No tech support 
Doesn't work with all deadbolts 
Schlage BE365CAM619 Be365 Camelot Keyless Door Lock
You can now say that a modern and smart home starts at the front door with the first product on our list, the Schlage BE365CAM619 Camelot keypad. This is the perfect product for a keyless door lock. It is packaged and delivered to you ready for installment in just minutes without the need of any extra, tedious, hardware equipment. For added convenience, this particular keyless smart lock is made with a silicone finish, meaning the numbers on the keys do not wear away easily. The lock also has a backlit keypad for easy use at night and allows you to create up to nineteen access codes.
The option to use keys are also available which is an added bonus, just in case you cannot seem to recall your access code. It is also suitable for just about any door, including garage doors and rooms within the house; as long as a door needs to stay locked for security reasons, this keypad will do the trick.
Key Features:
Silicone coated keypads
Option to use keys or access codes
Available in 6 different colors
Will fit standard doors
Specification:
Brand

Schlage

Model

BE365CAM619

Weight

5.35 Pounds
Easy to install
Numbers do not wipe off
Backlit keypad
1D batteries required for this product
Package does not include batteries
Does not auto lock
Kwikset 909 SmartCode Electronic Keyless Door Lock
If like most of us, you've grown tired of carrying a bunch of keys around with you wherever you go, then it may be time to switch to a keyless door lock like the Kwikset 909 smartcode keypad comes highly recommended, as it has been created together with the best possible features to help you protect your space. This smart home device is designed with six different backlit keys to help you create up to eight different access codes. And just in case the battery dies and you cannot use the keypad, there is always the option to use a traditional key. What makes this design even more special is its auto lock feature, which means you can you set your door to lock on its own according to your own desired time. It's 'one touch' locking system also allows for easy locking as you head out.
This super convenient design can be installed in just twenty minutes and with its adjustable backset, it will certainly fit most door types. The package comes together with most of the tools you will need for installing it, as well as a set of keys.
Key Features:
Available in 3 different colors
Eight Customizable access codes
One touch locking
Adjustable back set
Specification:
Brand

Kwikset

Model

99090-018

Weight

1.5 Pounds
Back lit keypad
Sleek metal, tamper resistant cover
Auto-lock feature
Package does not come ready with batteries
Not designed for exterior use (e.g on outdoor gates)
Is not waterproof
August Smart Lock 2nd Generation
In contrast to a conventional mechanical locking system, the keyless door lock is much safer. Mostly, burglars assume that they will find a front door with key mechanism, but with a keyless door lock like the August Smart Lock 2nd Generation Door Lock, they couldn't be further from the truth. This is a uniquely designed device that does the job of keeping your home safe and secure while being operated entirely on your smartphone. Unlike most other locks, this one does not come with a keypad but works just as easily as long as it is configured right. You can have this device auto-lock and unlock only as you are approaching as well as send you a log of all the entrances and exists, keeping you notified on who comes in and out.
When you make a purchase, your package will come with one dark-grey device, a set of required batteries, mounting plates and three lock adapters. It is also super easy to install and can be done by just about anyone. In less than an hour, you could have this smart device installed and ready to protect your home and space.
Key Features:
Auto lock/Unlock
Keeps log of entrances and exists
Works with Alexa
Works with smartphones
Specification:
Brand

August

Model

ASL-02

Weight

13.9 Ounces
Can be controlled from anywhere
Compatible with most smart devices
Package comes with required batteries
Does not have the option for using keys
Cannot be used for outer gates
Requires IOS or Android smartphone to work
Schlage Touch Camelot Deadbolt (Satin Nickel) BE375 CAM 619
Thanks to the Schlage Touch Camelot Deadbolt, you have everything you need to improve your home security. For starters, the fact that you no longer need a key to unlock the front door, means you get into the house faster. It also makes it easier to open the door with, for example, packed shopping bags. This elegant looking product from Schlage comes to you completely keyless but there is no need to worry; the two-year life span of the batteries provided allows it to operate just fine without a slot. This product allows you to easily create and delete up to nineteen access codes at a time for friends and family, allowing everyone you want easy access.
The Schlage touch Camelot deadbolt also gives the option of either a deadbolt or lever, allowing you to use it on several different kinds of doors and entryways. Its fingerprint-resistant touch screen ensures that the numbers that are used often do not wear off, and the illuminating light makes it easy to use at anytime of the day, this product has clearly been designed with your safety in mind.
Key Features:
Keyless
Allows for 19 access codes
Bump proof, and pick proof
Illuminating light for keypad
Specification:
Brand

Schlage

Model

BE375 CAM 619

Weight

3 Pounds
9v battery incase of battery failure
Extendable in case of thicker doors
Fingerprint resistant touch screen
No auto-lock feature
Only 1 option for unlocking as it is keyless
Product cannot be shipped internationally
SoHoMiLL Electronic Keyless Door Lock
The SoHiMill Electronic Door Knob is one of the more affordable options on this list; but this is not for its lack of functionalities. This product is designed for you to be able to install and operate all on your own. The manufacturers took into consideration, security, convenience and durability. Its auto lock feature after entry ensures maximum security, whether or not you remember to lock the door behind you. And to ensure that the numbers on the keypad do not get worn out, they are written on the inside, making your use of the product untraceable. With this design, it is very easy to configure new codes and delete old codes for different members of your family. For more amazing product for your home safety, check out our guide to the best smart doorbells.
Key Features:
Allows up to 8 access codes as well as master code
Auto-lock after entry
Can be used on all and any doors (indoors and outdoors)
Comes with backup battery jumper cable
Specification:
Brand

SoHoMiLL

Model

YL 99

Weight

2.7 Pounds
Made with durable material
Withstands all and any weather conditions
Numbers cannot be worn out
Batteries not included although required
No option of key hole
Item can only be shipped to select countries outside the US
Schlage FE595 CAM 619 GEO Camelot Keypad
As the third product that makes it on out list from Schlage, the FE595 CAM 619 Camelot keypad comes with its one unique functions. This product comes equipped with a ten digit keypad, allowing you to create unique codes for up to nineteen of your families and friends at once, and delete those codes just as easily.
This weather-resistant design allows for use despite the conditions where you are located. When purchased, this package will come with long-lasting batteries included as well as a pre-set programming code so that it can be used immediately and an extra set of keys. This product is made available to you in two standard colors. Our guide to the best security cameras features more great products for your home safety.
Key Features:
Can be used for all types of doors including garage and wine cellars
Allows up to 19 access codes at once
Led Backlight
Silicone finish
Specification:
Brand

Schlage

Model

FE595 CAM 619 GEO

Weight

1.5 Pounds
Weather-resistant
Can either be used with keys or keyless
Dead bolt or Lever option
Item only ships to select countries outside the US
Less affordable option
Lacks durability
Kwikset 99070-103 Powerbolt 2 Door Lock
The stylish durable Bronze Door Lock by Kiwikset, comes equipped with features such as an auto lock feature which operates according to the time you program into it, allowing users peace of mind as they move in and out of the house. Its one touch lock feature also allows for convenient locking as you step out. And just for backup, this product offers a Smartkey security system.
Customize up to six access codes for your friends and family so that everyone that needs to be able to use this door lock. This product requires a set of 4AA batteries although this is not provided in the package. What will come with your package along with the bronze door lock is, 2 standard keys, hardware needed for installation and a user manual and installation guide. Anyone can set up and use this technology. For more products that will enhance the safety of your home, check out our guide to the best smoke detectors.
Key Features:
Stores up to 6 access codes
Auto lock feature
Fits all standard doors
Back lit keypad
Specification:
Brand

Kwikset

Model

99070-103

Weight

2.6 Pounds
Adjustable backset
One touch lock
Features SmartKey security as a backup
Package does not come with required set of batteries
No battery life indicator
Auto lock can only be set for a short period of time
Schlage FE575 PLY 626 ELA Plymouth Keypad
As one of the more affordable products on our list from this company, the Schlage FE575 PLY 626 ELA Plymouth Keypad, comes packed with special functionalities. Whether you intend to use it for a back or front door, a wine cellar or a garage door, this product will do the job of keeping your space secure. The six digit programming codes ensures tighter security as the code will be harder to guess, and you can create up to 19 codes on this device at once, one for every member of the family.
This device is easy to install and use. It is packaged along with 9 volt batteries, user manual and installation manual. Your package should also come with an already programmed security code allowing you to use the device almost immediately. Be sure to also check out our guide to the best home safes for some amazing products that will keep your valuables protected.
Key Features:
Allows for up to six digit code
Back lit keypad
Allows for 19 possible user codes
Ideal for all most door types
Specification:
Brand

Schlage

Model

FE575 PLY 626 ELA

Weight

1.5 Pounds
Auto lock feature 
Low battery indicator
Option to either use keys or keypad
Not weather proof
Battery performance may vary
Auto lock time cannot be readjusted
Kwikset 99130-002 SmartCode 913 UL Electronic Deadbolt
As the last product on our list, this highly reviewed SmartCode Electronic Keypad from Kwikset is designed to cater for your families security needs and upgrading your home. Its audible backlit keypad allows for ease of use at any hour of the day and when the batteries run out, you can easily switch to using the keys provided until a replacement is made. The technology on this device allows you to choose how many seconds or minutes you would like before the door auto-locks allowing you to never have to worry about whether or not you left the door unlocked.
This package comes with both exterior and interior set, hardware needed to fix it in place, a set of keys and also a smart key tool as well as a user guide and instruction manual. Although this device requires a set of batteries, it is up to you to make that purchase yourself as it is not included in the package.
Key Features:
Audible and back lit keypad
Allows up to 16 codes
Smartkey re-key technology
Bump proof
Specification:
Brand

Kwikset

Model

99130-002

Weight

1.5 Pounds
Manipulatable auto-lock feature
Single touch locking
Option for traditional key or touch pad
Does not come with required batteries
Does not ship outside the US
Not Alexa (or other smart tech) enabled
Schlage Z-Wave Connect Camelot Keyless Door Lock
The Schlage Z-Wave Connect Deadbolt keypad designed with modern features for ultimate ease of use as well as convenience. It offers a touch screen design with a built-in door alarm system to keep you fully alert and aware. Installation is fairly simple and can be used on almost any door; although not entirely waterproof, it is usually not susceptible to the elements. So if this is the lock you want to use for your outdoor gate, it is more than suitable.
For durability, the touch screen feature has a matte finish which offers the well-needed protection from fingerprints and smudges. The batteries provided with the package can possibly last years, depending on how much the product is used. What makes this keypad stand out from the rest is how adaptable it is to technology. Not only can you activate or deactivate the lock from anywhere on your smartphone or through the web, but it also works with smart technology such as Alexa, Wink or Iris. When you order this package your keypad will come alone with; required batteries, a backup key, user guide and Installation manual.
Key Features:
Touch Screen design
Built-in alarm system
Matte finish
Will fit standard doors
Specification:
Brand

Schlage

Model

BE469NXCAM619

Weight

3.8 Pounds
Works with Alexa
Can be activated from smart phone or web
Package comes with required batteries
Not suitable for use in humid areas
Auto lock time comes pre-programmed
Much less affordable option
Keyless Door Lock Buying Guide
Security - The point of a door lock is to keep your space nice and secure and to give you piece of mind, hence, it is important to make sure your keyless device does this. Features such as tamper-proof resistance and wearability of frequently used digits are vital just so your access codes cannot be guessed. An additional security feature could be a log of all the entrances and exists.
Display  - It is always best to invest in a keyless door lock that has a good display for its keypads. At the bare minimum, this would include a clear, fingerprint-proof, keypad display, with a backlit function to allow you to use your device at all times of the day with ease. A display that does not wear away with time is important as this may make intruders privy to the buttons that are in your passcode.
Codes  - There are two important factors to consider when looking at codes. The first is that you can use higher digit numbers for the codes making it harder to guess and the second is the amount of access codes that can be used on a device at once. Being able to easily delete and change access codes is also a plus.
Batteries - A lot of companies will provide batteries along with their packages as this is always best - it often means longer-lasting batteries. It is also advisable to consider a device with the option of a key lock, just in case your battery dies out unexpectedly.
Keyless Door Lock FAQ
Q: What is the keyless door lock?
A: Keyless door locks are devices that keep your doors locked and your space secured without the hassle of using keys. They usually operate using pass codes which the owner can create and program on their own. There are many such devices in the market and although they all primarily serve the same functions, there are a whole list of other functionalities you can find in a keyless door lock.
Q: Are keyless door locks safe?
A: Keyless door locks may be arguably safer than traditional door locks, with added features that often make this possible. For instance, these devices are often equipped with auto lock functions, this means that in case you forget to lock your door, the device will have your back. Depending on the device you invest in, a keyless door lock can also be operated from wherever you are and can even alert you on who is going in and out at all times. As long as you invest in a good quality product, the keyless door lock is very safe.
Q: Is fingerprint door lock safe?
A: Again this will depend on the device you choose to invest in. When your device is good, you will have nothing to worry about; after all, how many people have the same fingerprint as you? Overall, it is possible to invest in a device that provides more than a single option and also has added features so that you can feel safe.
Sign Up Now
GET THE VERY BEST OF GEARHUNGRY STRAIGHT TO YOUR INBOX