Best Combination Locks In 2021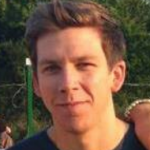 This product guide was written by Jordan Carter
Support us! GearHungry may earn a small commission from affiliate links in this article.
Learn more
Whether you are taking a trip or hitting the gym to attain the sculpted summer six-pack you promised yourself this year, a combination padlock is a must-have to keep your valuables safe. It doesn't matter if you secure it to a locker, your suitcase, or just around your backpack, the best combination locks not only provide peace of mind when your bag is out of sight, but also deter potential thieves from making off with your smartphone, travel wallet, and signed copy of the first Batman comic.
The combination locks we've selected deliver simplicity, convenience, durability, and security. Some are customizable, giving you thousands of unique combinations to choose from so you can always be a step ahead of ever-lurking danger, while others boast reliable keys that ensure you can access your locker, suitcase, and valuables quickly.
It's unlikely you'll fall victim to theft, but it's always worth taking the extra step just to be sure, so you can lock on your confidence and put your mind at ease.
The Best Combination Lock
Master Lock 178D Set Your Own Combination Lock

Shifting back to a more traditional style, the Master Lock 178D Set Your Own Combination Padlock maintains the DIY combination process and includes and useful changing tool to switch it up when you get bored with the – honestly – drab 8008 code. 
The solid body ensures durability, and it's capable of withstanding the elements, making it useful for backyard sheds or garages. The latch is also cut-resistant to deter thieves, but as for locking and unlocking, it's one of the speediest and most convenient options around. You might find the dials a little stiff at first, but this will wear off and we'd sure you prefer dials that are slightly too hard to move than ones that spin around too easily. If you also enjoy biking and want to protect your bike wherever you go, check out our guide to the best bike locks.
Key Features:
4 digit combination padlock
Hardened steel prevents cutting and sawing
Weatherproof and ideal for outdoor use
Easy to set and reset with 1000's of numeric combinations
Specification:
Brand

Master Lock

Model

178D

Weight

9 ounces
Easy to set and reset
Weatherproof
Quick lock and unlocking
Dials can be a little stiff
Master Lock 1505D Locker Combination Padlock

If you are specifically looking for a padlock to secure a locker, either at the gym, work of school, then this simple and effective combination padlock from Master Lock is worth considering. It's constructed from a metal body with a hardened steel shackle as well as the additional benefit of an anti-shim locking mechanism. That hardened steel shackle delivers excellent cut resistance protection. Enhanced security and peace of mind are also provided by the anti-shim feature. Shimming is when someone attempts to insert a foreign object directly into the latch mechanism. In that instance, this Master Lock 1505D padlock features unique technology specifically created to prevent that from happening.
Although the Master Lock 1505D is small and compact, it's also incredibly strong and secure. Just what you need in a lock designed to keep your valuable possessions safe when you're not around. It's this portability factor which makes it particularly useful as a padlock for a gym or school locker. In terms of the locking mechanism, it's fitted with a simple 3-digit lock which is easy to set and remember. Available in three random color options, green, purple, or red, the bright colored dial also ensures that your locker can be instantly recognized. As usual, Master Lock also provides their limited lifetime warranty with your purchase. Here are some of the best trailer locks you may be interested in, as well. Check them out.
Key Features:
3 digit combination padlock
Hardened steel shackle and anti-shim locking mechanism
Ideally suited for use indoors
Available in three different color options
Specification:
Brand

Master Lock

Model

1505D

Weight

0.8 ounces
Puroma 2 Pack Combination Lock

This pair of combination locks from Puroma are absolutely perfect for securing a toolbox, a fence gate, or perhaps a storage closet where you store items that you would to both protect and keep safe from arms reach. Available in a choice of colors, black, red, or white, their distinctive design features a wide window so that you can easily see the combination. The locks are lightweight and portable but high-quality in their construction so ideal for a wide range of scenarios. Because they're so lightweight, you can pop one in your gym bag and there's no need to worry about finding your key, as the combination element is completely hassle-free.
Let's just quickly chat about setting that combination code. It's quick, easy and secure. This is a 4-digit padlock which means that it's extra safe with other 10,000 combinations available. If you are looking for heightened security, 4-digit codes are better than 3 and much harder to crack. The numeric code is also easily resettable. Made from a steel zinc alloy, they're reliable and long-lasting plus in this dual pack offer, you receive two locks, so keep one at home and one for when you're out and about.
Key Features:
4-digit combination padlock
Uniquely designed with a side viewing window
Fully resettable at anytime
Compact and lightweight yet highly durable
Specification:
Brand

Puroma

Model

TH003

Weight

5.1 ounces
Master Lock 1535DWD Locker Lock

If you are searching for a new padlock best suited for indoor use, then this Master Lock 1535DWD is well worth considering. It's ideal for securing something like a locker, either at the gym, work or school. Just like the 1505D that we reviewed, it's constructed from a metal body with a hardened steel shackle as well as the additional benefit of an anti-shim locking mechanism. The real beauty of hardened steel is that it delivers top notch cut resistance protection. Better still, further peace of mind is provided thanks to the anti-shim feature. In case you didn't know, shimming is when someone attempts to insert a foreign object directly into the latch mechanism. The Master Lock 1535DWD padlock features unique technology specifically created to prevent that from happening.
In an assortment of colors (which are randomly selected when your item ships), what really sets this Master Lock 1535DWD apart is that it utilizes letters rather than numbers. You get to create a unique, memorable word to secure your padlock made up to 4 letters. For some people, words are easier to recall than numbers. Just make sure you don't use your name or that of your pet if you want to ensure nobody can enter the code and steal your possessions! For keyless convenience from a brand you can trust, who also happens to offer a lifetime limited warranty, trust Master Lock.
Key Features:
4-digit compilation padlock with letters rather than words
Best suited for indoor use
Constructed from high-quality metal body with hardened steel shackle
Features anti-shim technology for tamper-proof resistance
Specification:
Brand

Master Lock

Model

1535DWD

Weight

6.4 ounces
Master Lock 1500iD Set Your Own Directional Combination Lock




Everyone likes to have a smidge of autonomy in their lives and the Master Lock 1500iD Set Your Own Directional Combination Padlock provides them with all of that and a little more. With it, you can pick whatever combination you need for personalized protection and easy recall whatever you use it for.
The directional design is a big step forward in terms of security, and unlike dialed locks, you can pick any number of movements to make the combination as complex or as straightforward as you like. This provides enhanced security and ensures thieves will get tired long before they even get close to cracking the code. The unique design means there's a slight learning curve, but once you overcome that, you can have faith your things will stay safe wherever you go. Our guide to the best smart locks features some amazing products that will add to your home safety.
Key Features:
Multi-directional combination lock for speed of access
Best suited for indoor use
Available in a choice of randomly selected colors
Features anti-shim technology
Specification:
Brand

Master Lock

Model

1500iD

Weight

6.4 ounces
Simple to use
Attractive style
Sturdy design
Slight learning curve at first
Master Lock M175XDLF Heavy Duty Outdoor Combination Lock

For outdoors protection and security, the Master Lock M175XDLF is the one to consider. It's particularly well suited to outdoor use, protecting a gate, shed, or storage container. That's because it's constructed not from hardened steel but instead from zinc allow body with reinforced body bumpers along with a boron carbide shackle. This type of touch cut shackle is 50% stronger than hardened steel. Not only that, but the combinations dials are protected, again, delivering superior weather protection.
Once again, this padlock is locked and opened via a secure 4-digit numeric code combination that offers advanced security. With up to 10,000 codes possible, it's highly unlikely any opportune burglar will strike lucky and guess the combination. With a one directional dial, you can easily set and reset your lock whenever you require, even in low light conditions. If you are looking for a combination lock that's ideal for outdoor use and is pick and pry resistance, then take a look at the Master Lock Magnum.
Key Features:
Heavy-duty outdoor lock constructed from zinc body with a reinforced bumper
Shackle seal covers dials for weather protection
4-digit combination code
Tough cut boron-carbide shackle 50% stronger than hardened steel
Specification:
Brand

Master Lock

Model

M175XDLF

Weight

8 ounces
Desired Tools 4-Digit Combination Lock



Out of all the locks we studied and researched day and night, the Desired Tools 4-Digit Combination Lock arose as the top choice of all the best combination locks around. It brings with it an astronomical 10,000 unique combinations and is suitable for lockers, fences, storage, and anything else you need to lock down tight.
The digits are easy to read even in low light, and the 4-digit combination provides an extra level of security compared to other 3-digit options. The dials are easy to move and it's also easy to set and reset if you want to stay one step ahead of pesky thieves.
You get a choice of 5 colors to make it stand out when waiting at luggage claim, although some colors will wear and chip over time. If this is the only problem we could identify with it, though, it shows just how excellent this lock is.
Key Features:
10,000 unique combinations
Easy to read digits
Easy to move
Simple reset
Plated steel
Specification:
Brand

Desired Tools

Model

B00W20V492

Weight

5 ounces
Suitable for lockers, storage, and fences
5 colors available
Weatherproof zinc alloy and steel
Lock paint chips after a while
Master Lock 653D Set Your Own Combination Padlock




The secure and reliable Master Lock 653D Set Your Own Combination Padlock won't just keep your things safe, it will also feel comfortable and safe in your hand. It boasts a non-slip grip for easy handling, while the quick combination spinning means you can make it to the weight rack quicker than ever.
While it's only available in a single color, this makes it easy to identify and is has both silver and red coloring to catch your eye. The metal body is robust, and the latch loop can withstand sawing and cutting for added protection.
We're not sure how well it will cope in wet or cold weather, so it might be best to use it only indoors. However, if you live in a place where rain and snow are more of a myth, you might get away with using it to secure fences, chains, and more. For more high-quality products that will help you protect your valubles, check out our reviews of the best home safes.
Key Features:
Non-slip grip
Easy identification
Metal body with hardened steel shack
Resistant to sawing and cutting
Easy to set and reset
Specification:
Brand

Master Lock

Model

653D

Weight

8.8 ounces
Ideal for school or gym locker
Limited lifetime warranty
Quick combination spinning
Unsure of how well it will cope outside
Master Lock 1500T Dial Combination Padlock

If you're looking for a combination lock that delivers quality balanced with fantastic value, the Master Lock 1500T Dial Combination Padlock is the option for you. This comes in a two-pack so you can have a backup or gift one to a friend who seems to lose something every other week.
It comes with a preset combination you can use for both locks, however, you can't change this, so if someone finds out what it is, you might have an issue. We trust you've got a tighter lip than others though, and if you elect to keep both for yourself, you shouldn't have a problem. As with any good lock, they're also durable and use an anti-shim design to ensure extra protection. Our guide to the best fireproof safes features some amazing safety products for your home, so be sure to check them out.
Key Features:
2 pack
Preset 3-digit combination
Anti-shim locking
Stainless steel cover
1 combination for both locks
Specification:
Brand

Master Lock

Model

1500T

Weight

6.4 ounces
Keyless convenience
Durable construction
Smooth dial
Cannot change combination
Master Lock 646T Set Your Own Combination Padlock

Back to the wonders of code customization, the Master Lock 646T Set Your Own Combination Padlock is another 2 pack option to provide excellent value while still maintaining fantastic quality. The 3-digit combination makes it easy to remember, and you can reset it with ease when needed.
The solid metal body is durable, and it's compact enough to hang against your locker or through zippers securely while not being too obvious for any lingering scumbags. The combination design eliminates the hassle of using a key, but it's not TSA approved, so don't expect to get it through security without it being damaged. For briefcases and travel backpacks, though, it's a safe and secure option to put your mind at ease.
Key Features:
2 pack
3-digit combination
Solid metal body
Easy to set and reset
Durable
Specification:
Brand

Master Lock

Model

646T

Weight

3.2 ounces
Suitable for briefcases, suitcases, and backpacks
No key required
Compact
Puroma 4 Digit Combination Padlock

No, you're not hallucinating, this Puroma 4 Digit Combination Padlock isn't a Master Lock under another name but it is still as effective as the more well-known brand and some would argue it's even better. Sold as a 2 pack, you get double the protection while the zinc alloy construction ensures superb durability both inside and out.
With it, you can set 10,000 different combinations, which is one a day for the next 27 years, and it also comes with a 1 year warranty should anything fail, although this is unlikely. It's available in 2 colors, although they're not the most exciting, but with personal protection, that's hardly the issue. The 4 digit combination is great for deterring thieves, and even though we wouldn't totally trust it for high-security demands, you can say the same of any combination lock. You may also be interested in some of the best gun safes from our list, so take a moment to check them out.
Key Features:
2 pack
Zinc alloy construction
10,000 combination possibilities
4 digit combination
1 year warranty
Specification:
Brand

Puroma

Model

PMCL

Weight

3.2 ounces
2 available colors
Compact
Suitable for lockers, toolboxes, fences, and storage
Not ideal for high security demands

Our final pick in our search for the finest combination padlock around is the Fosmon Luggage Lock. This is also TSA approved and comes in a 4 pack of different colors for the whole family, making it ideal for your next vacation, especially considering summer's coming up.
The 3-digit code ensures it's easy to remember, while the durable construction ensures long life no matter where you are in the world. Again, there are 1000 unique combinations, so you can change it up often without the fear of repeating yourself. This lock also makes a useful gift for travelers.
Key Features:
4 pack
TSA approved
3-digit combination dial
Durable material
1000 potential combinations
Specification:
Brand

Fosmon

Model

51052HOM

Weight

10.4 ounces
Compact
Multiple uses
Fits easily in a variety of zipper holes
No user instructions makes it difficult to set your own code
Combination Lock Buying Guide & FAQ
Before locking up for the night, check out this useful little guide to the key features to look for in your combination lock. Your final choice should provide everything you need for whatever purpose, whether that purpose is travel, school, the gym, and keeping tools or even your garden shed secure.
Operation - The simplicity of your combination lock will determine how much joy and use you can get from it. A lock which is too challenging to open quickly will cause a lot of unnecessary bother, especially if you're in a rush because you're running late for an appointment.
The dials should be easy to turn while also staying secure and in place and the lock mechanism must be smooth with easy, reliable latching. This will make it easy for you to both lock and unlock when needed without fiddling around too much.
However, it's also important to think about how easy it is to open it. Even if you're sure no one will manage to pick the lock, there might always be that little concerned voice in the back of your mind telling you that if it feels too easy, anyone could come along and tamper with it.
Size - You don't want a combination lock that is too large, but you also don't want one that is too small, either. The size of your lock will determine how easy it is to carry while also giving you an idea of what it can fasten securely.
Consider both the size of the body and the size of the clasp, as this will affect how securely it fits against what you need locking. If the clasp is too wide in diameter, it may not fit through some holes, making it useless. However, if it is too thin, it will be easier to break with minor force.
Most of the time, a tight fit that still allows space for it to unlock when needed is the best way to go, as this will keep the zipper, lid, or locker door secure and with no room for give.
On average, combination locks are around 3 to 4 inches high, up to 2 inches wide, and with a depth of just under an inch, but this sizing varies between brands.

Well Built - It doesn't take a locksmith to figure out the quality of the build is one of the most important aspects of your combination lock, and the better it is built, the more secure it is.
Top-quality combination locks are crafted from hardened steel and have a full metal body to reduce the amount of separate parts as this hinders the structural integrity. It should also be suitable for a variety of conditions both inside and outside and this includes heavy rain and changes in temperature to keep the lock at its optimal strength.
Other materials used in the design are zinc alloy and plated steel.
Effective Numbering System - A combination lock without an effective numbering system won't be much use to you. Thankfully, the best combination locks deliver quality dials with excellent, robust numbers to ensure longevity and durability while also being easy to read in a variety of light environments
Most numbering systems range from 0 to 9, but there are others, such as dial locks which feature a circle of numbers from 0 to 36, and often more. Sometimes, there are no numbers at all, but these types, while effective, are rare.
Style - There are several styles of combination locks to choose from and picking the right one for you ensures ease of use and peace of mind.
You can take your pick from 3-digit, 4-digit, dial locks, or even directional locks, which have no numbers at all, but instead work on a sequence of actions. While most locks give you a maximum or 4 numbers for your passcode, these directional locks deliver an almost infinite string of combinations that only you will remember.
The greater the range of numbers or actions, the greater the opportunity for unique combinations, but it also means you're more likely to forget your combination, so maybe keep a note of it somewhere other than your memory just in case.

Combination Lock FAQ
Q: What is a combination lock?
A: It's not rocket science; a combination lock is a device that uses a set combination of numbers to keep it bolted. These numbers (mostly ranging from 0 to 9 but sometimes more) are displayed on dials which you rotate to unlock at a preset or personalized combination.
Q: Are combination locks secure?
A: The best combination locks are some of the most secure locks you can buy. Unlike regular key-based padlocks, which are easily shimmied, pried, or cracked open, whether by force or with special lock picking tools, a combination lock demands the correct sequence of numbers (or letters, or symbols) to open it successfully.
TSA approved locks can still be unlocked, but only with a special key issued to TSA agents. However, this doesn't damage the lock itself and is purely used for security purposed when going through baggage check at the airport. While there's nothing to say thieves won't be able to get their hands on this key, we can assume they may look towards lock-less luggage unless they are particularly determined.
No lock is entirely foolproof, and there's only so much a padlock can do to keep your possessions safe either in a suitcase, toolbox, or locker. Mostly, combination locks act as a deterrent and gives you an edge over those who go without locks all together. With this in mind, we advise you don't use a combination lock to protect anything that's too valuable if this is a major concern.
Sources:
Combination Lock Or Locker Keys: Which Is Best? - Safe Options
How Do Combination Locks Work? - Armstrong Lock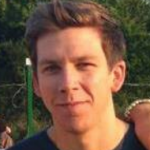 Jordan Carter is Gear Hungry's resident Editor-in-Chief with a genuine love and passion for all things tech. Jordan works diligently to ensure only the best products ever make it onto the platform and are showcased in Gear Hungry's carefully curated, tested and expertly researched, informative buying guides.