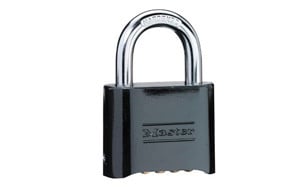 Master Lock 178D Set Your Own Combination Lock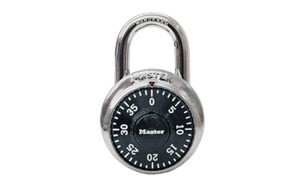 Master Lock 1500T Dial Combination Padlock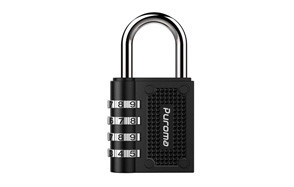 Puroma 4 Digit Combination Padlock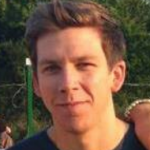 Whether you are taking a trip or hitting the gym to attain the sculpted summer six-pack you promised yourself this year, a combination padlock is a must-have to keep your valuables safe. It doesn't matter if you secure it to a locker, your suitcase, or just around your backpack, the best combination locks not only provide peace of mind when your bag is out of sight, but also deter potential thieves from making off with your smartphone, travel wallet, and signed copy of the first Batman comic.
The combination locks we've selected deliver simplicity, convenience, durability, and security. Some are customizable, giving you thousands of unique combinations to choose from so you can always be a step ahead of ever-lurking danger, while others boast reliable keys that ensure you can access your locker, suitcase, and valuables quickly.
It's unlikely you'll fall victim to theft, but it's always worth taking the extra step just to be sure, so you can lock on your confidence and put your mind at ease.
The Best Combination Lock
Combination Lock Buying Guide & FAQ
Before locking up for the night, check out this useful little guide to the key features to look for in your combination lock. Your final choice should provide everything you need for whatever purpose, whether that purpose is travel, school, the gym, and keeping tools or even your garden shed secure.
Operation - The simplicity of your combination lock will determine how much joy and use you can get from it. A lock which is too challenging to open quickly will cause a lot of unnecessary bother, especially if you're in a rush because you're running late for an appointment.
The dials should be easy to turn while also staying secure and in place and the lock mechanism must be smooth with easy, reliable latching. This will make it easy for you to both lock and unlock when needed without fiddling around too much.
However, it's also important to think about how easy it is to open it. Even if you're sure no one will manage to pick the lock, there might always be that little concerned voice in the back of your mind telling you that if it feels too easy, anyone could come along and tamper with it.
Size - You don't want a combination lock that is too large, but you also don't want one that is too small, either. The size of your lock will determine how easy it is to carry while also giving you an idea of what it can fasten securely.
Consider both the size of the body and the size of the clasp, as this will affect how securely it fits against what you need locking. If the clasp is too wide in diameter, it may not fit through some holes, making it useless. However, if it is too thin, it will be easier to break with minor force.
Most of the time, a tight fit that still allows space for it to unlock when needed is the best way to go, as this will keep the zipper, lid, or locker door secure and with no room for give.
On average, combination locks are around 3 to 4 inches high, up to 2 inches wide, and with a depth of just under an inch, but this sizing varies between brands.

Well Built - It doesn't take a locksmith to figure out the quality of the build is one of the most important aspects of your combination lock, and the better it is built, the more secure it is.
Top-quality combination locks are crafted from hardened steel and have a full metal body to reduce the amount of separate parts as this hinders the structural integrity. It should also be suitable for a variety of conditions both inside and outside and this includes heavy rain and changes in temperature to keep the lock at its optimal strength.
Other materials used in the design are zinc alloy and plated steel.
Effective Numbering System - A combination lock without an effective numbering system won't be much use to you. Thankfully, the best combination locks deliver quality dials with excellent, robust numbers to ensure longevity and durability while also being easy to read in a variety of light environments
Most numbering systems range from 0 to 9, but there are others, such as dial locks which feature a circle of numbers from 0 to 36, and often more. Sometimes, there are no numbers at all, but these types, while effective, are rare.
Style - There are several styles of combination locks to choose from and picking the right one for you ensures ease of use and peace of mind.
You can take your pick from 3-digit, 4-digit, dial locks, or even directional locks, which have no numbers at all, but instead work on a sequence of actions. While most locks give you a maximum or 4 numbers for your passcode, these directional locks deliver an almost infinite string of combinations that only you will remember.
The greater the range of numbers or actions, the greater the opportunity for unique combinations, but it also means you're more likely to forget your combination, so maybe keep a note of it somewhere other than your memory just in case.

Combination Lock FAQ
Q: What is a combination lock?
A: It's not rocket science; a combination lock is a device that uses a set combination of numbers to keep it bolted. These numbers (mostly ranging from 0 to 9 but sometimes more) are displayed on dials which you rotate to unlock at a preset or personalized combination.
Q: Are combination locks secure?
A: The best combination locks are some of the most secure locks you can buy. Unlike regular key-based padlocks, which are easily shimmied, pried, or cracked open, whether by force or with special lock picking tools, a combination lock demands the correct sequence of numbers (or letters, or symbols) to open it successfully.
TSA approved locks can still be unlocked, but only with a special key issued to TSA agents. However, this doesn't damage the lock itself and is purely used for security purposed when going through baggage check at the airport. While there's nothing to say thieves won't be able to get their hands on this key, we can assume they may look towards lock-less luggage unless they are particularly determined.
No lock is entirely foolproof, and there's only so much a padlock can do to keep your possessions safe either in a suitcase, toolbox, or locker. Mostly, combination locks act as a deterrent and gives you an edge over those who go without locks all together. With this in mind, we advise you don't use a combination lock to protect anything that's too valuable if this is a major concern.
Sources:
Combination Lock Or Locker Keys: Which Is Best? - Safe Options
How Do Combination Locks Work? - Armstrong Lock