Last updated:
25 Nov 2020
9 Best Garage Door Openers (Review) In 2021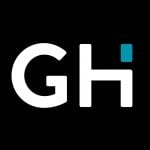 This product guide was written by GearHungry Staff
If you've ever had a garage door you had to open manually, you know that an electric garage door opener is truly a thing of beauty. No longer will you have to hop out of your car and move the heavy door by yourself, with the click of a button the magic of modern engineering is at your fingertips, and in seconds you're inside the garage. Our list should help you avoid the tedious process of vetting an opener only to find you've chosen the wrong one for your home. We've made it simple. The best electric garage door opener installation is a breeze as well, and we've selected some great models that make the process as easy as possible.
When reviewing the options, remember that there are several variables when it comes to picking the proper electric garage door opener. All models have differing horsepower, drive, and mounting systems, and some even come with handy WiFi for connectivity. So review the list carefully and find the right solution for your home.
The Best Electric Garage Door Opener
Electric Garage Door Opener Buying Guide & FAQ
Features To Look For In Electric Garage Door Openers
Traditionally, an electric garage door opener has been a simple device. But as with many mechanisms, technological advances have a way of changing things – often for the better and the modern electric garage door opener has made huge improvements in the last decade. This means that the features to look for in electric door openers have broadened to include:
Drive Type - When considering drive type, think about the weight of your garage door. For example, if you have a heavy-duty aluminum door, then you will need a drive type that will be able to bear the weight without straining. Essentially, the requirements of the door dictate the required drive capabilities of the opener. By matching the drive type to the weight of your door, you reduce the need for continuous maintenance on the motor and the device as a whole.
Horsepower - The horsepower measurement (or HP), describes how much power a garage door motor has. The greater the horsepower measurement, the faster the doors will open and close. So, if you need quick in-and-out access to your garage and if your doors are on the heavier side, then you want a mechanism that has a lot of horsepower. To give you an example of what to look out for, motors between 1/2 HP and 1 HP are the most common for average home garages.
Security - When it comes to protecting the contents of your garage, then a secure electric garage door opener installation is key. In this regard, things to consider and look out for include: a tamper-proof motor, encryption or rolling code technology, and light-activated motion sensors. If all these things come in one package, then all the better!
WiFi - Many modern garage door openers are WiFi-compatible. This means that they can connect to your home WiFi network and can be run using smartphone technology. Whilst this functionality may not always be necessary, it is convenient to have. You will be able to open and close your garage doors using your smartphone and you will also receive alerts if, for example, you have left your doors open for a certain period.
Installation - Depending on the type of drive you choose; an automatic garage door opener installation can be a huge undertaking. If it's your plan to install the mechanism yourself, then look for a model that comes with step-by-step installation instructions. Some brands even have YouTube videos available to watch that will give you a visual guide through the process. Whilst shopping, you will also need to choose between a wall-mounted or ceiling-mounted garage door opener. If you do not have enough space on your ceiling for a motor, then a wall-mounted device may be your only option (and vice versa). *Make sure you know how a model mounts before purchasing it.

Types Of Garage Door Openers
Chain-driven - A chain drive garage door opener uses a metal chain to move the trolley to open and shut the door. Chain drives tend to be a more affordable option when compared to other garage openers. However, chain-driven garage doors tend to cause more noise and vibration than other types. If you know that you are going to be disturbed by the noise, then you may want to look for a belt-driven system.
Belt-driven - Belt-driven garage doors rely on a steel-reinforced rubber belt to lift and lower the door. This belt is subtle when it comes to sound and it allows for quiet and smooth movements. If you are sensitive to sounds and prefer a discrete opening and closing mechanism, then a belt drive is a smart choice. Just take note that it often requires more maintenance than other models.
Screw-driven - Both quiet and smooth, a screw-driven garage door opener uses a strong threaded rod to open and close the door. Referencing Home Depot, "this mechanism works best for wider and heavier doors". You will also have less maintenance and moving parts to monitor over time.
Wall-mounted - Most garage door openers are installed on the ceiling above the door. But as an alternative, there are also wall-mounted (or Jackshaft) designs to choose from. Wall-mounted drive types are perfect for garages with minimal overhead space. They operate by connecting to the door's torsion bar and are just as effective as overhead models (although, they do tend to be more costly).

Electric Garage Door Opener FAQ
Q: What is an electric garage door opener?
A: An electric garage door opener is a device that relies on an electronically powered motor to open and close a garage door. These motors come in many different variations and can be driven by belts, chains, and screws. The motorized device can be controlled by a connecting wall switch and remote control – some designs even feature wireless technology and can be operated via a smart device.
Garage door openers offer homeowners the convenience of not having to get out of the car to physically open a heavy garage door. They are also appreciated for their home security features and their ability to integrate with wireless technology (many models link up to a home's central IoT system).

Q: Which is better - chain or belt garage door opener?
A: Chain-driven garage door openers are typically the most popular type of garage door opener. They are also the least expensive. However, belt-driven garage openers are quieter, faster, and tend to require the least amount of maintenance.
You can use the following comparison to decide which of the two types of garage door openers would best suit your needs:
Speed - Belt-drive mechanisms are smoother, so they tend to operate faster.
Strength - The links of a chain-driven system provide more strength (which is a requirement if your door is very heavy).
Noise - The noise and vibrations that garage door opening systems make are impossible to avoid. However, the metal-on-metal contact of a chain drive opener is noisier than its belt-driven counterpart.
Price - If you are comparing the two options in terms of price, then chain-drive systems are generally a cheaper alternative.
Sources:
How To Choose A Garage Door Opener -  WikiHow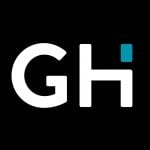 The best!
Gear, gadgets & stuff for men
Straight to your inbox