Last updated:
19 Jun 2020
8 Best Smoke Detectors (Review) In 2021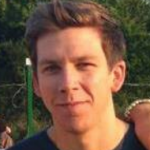 This product guide was written by Jordan Carter
Research shows that three out of five fires happen in buildings with no smoke detection alarm systems. It's almost impossible to believe that over 50% of household devices have the potential to catch fire; thus, it is essential to invest in smoke detector systems that will not only prevent our tools from going up in flames but will also keep us safe. As annoying as it may be when a false alarm is triggered from the steam of your morning shower, or from the kettle boiling in preparation for your coffee boost, smoke detectors still remain one of best protection systems. Ensuring that you only opt for the best smoke detectors in the list below, you are assured of a quality product created with the best technology to reduce false alarms and deliver the best possible protection in your home or office.
The Best Smoke Detector
Smoke Detector Buying Guide & FAQ
There are many factors potential customers must pay attention to before they select a smoke detector for their home or office space. These factors are essential to every purchase because not all models have been built the same. Having these considerations at your fingertips will make the selection process more accessible and shorter for you.
Power Source - There are two systems often used to help smoke detectors operate. They are the hardwired and battery-powered systems. These work hand in hand with your home's electrical system to enable the detector function even during a power outage. The best option for your home has been found out to be hardwired alarms. These systems are mostly installed with help from professionals, but they are the best at delivering safety within your home.
Link - Some smoke alarms can be linked together or with carbon monoxide detectors in such a way that they all go off in the event of an emergency. This feature is essential for building with multi-levels, where alarms must be heard at every level. Depending on your building type, you will have to think about how possible it is to link other detectors to your selected model.
Lights - In the event of a fire, flashing lights can be seen from your smoke detector. This feature is very critical to the operations of your sensor as it helps notify users of impending danger, especially hearing-impaired users. It must be taken into consideration during the selection process to make notification easier for all users of the product.
CO Detection - Some manufacturers of smoke detectors have created models that have multifunction. These models act as both smoke detectors and carbon monoxide detectors. They often display the co levels within your home which have proven to be extra helpful to users, since our senses cannot detect an increase in carbon monoxide. For most of these models, they display the peak co level since their last reset to make users aware of any improvements that occurred while they were away.

Types Of Smokes Alarms
With new technologies emerging by the minute, smoke alarms are becoming more intelligent than ever. From dual sensors to wifi smoke detectors, the innovations are endless. Here are three of the most commonly found in the market.
Ionization Smoke Alarm - The ionization smoke alarm is triggered by steam from your shower or smoke from burnt food. It is good at detecting small particles typical of fast flaming fires. They are known for their false alarms and as such, are not advised for use in spaces such as kitchens and bathrooms. Ionization alarm systems are built with radioactive material that ionizes the air to create a current between two electrically charged plates.
Photoelectric Smoke Alarm - Another type of smoke alarm is the photoelectric smoke alarm system. This type of smoke alarm system is suitable for sensing smoldering fires since they have been engineered to detect smoke. The alarm is triggered via the reflection of diffracted light onto the system's light sensor, an action that happens every time smoke enters the product. These units are known to sound alarms when there is a build-up of dust in it.
Dual Sensor Smoke Alarms - Dual sensor smoke alarms make use of the photoelectric and ionization sensors for its operation. Some models require a single sensor to be triggered before the alarm sound and this often results in more false alarms. There is a second group that needs the trigger of both sensors for the signal to go off, and this is disadvantageous because it often delays the alert from sounding.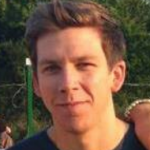 Jordan Carter is Gear Hungry's resident Editor-in-Chief with a genuine love and passion for all things tech. Jordan works diligently to ensure only the best products ever make it onto the platform and are showcased in Gear Hungry's carefully curated, tested and expertly researched, informative buying guides.
The best!
Gear, gadgets & stuff for men
Straight to your inbox