Best Smoke Detectors In 2022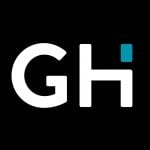 This product guide was written by GearHungry Staff
Last Updated
March 15, 2019
GearHungry Staff
GearHungry Staff posts are a compilation of work by various members of our editorial team. We update old articles regularly to provide you the most current information. You can learn more about our staff
here
.
GearHungry may earn a small commission from affiliate links in this article.
Learn more
Research shows that three out of five fires happen in buildings with no smoke detection alarm systems. It's almost impossible to believe that over 50% of household devices have the potential to catch fire; thus, it is essential to invest in smoke detector systems that will not only prevent our tools from going up in flames but will also keep us safe. As annoying as it may be when a false alarm is triggered from the steam of your morning shower, or from the kettle boiling in preparation for your coffee boost, smoke detectors still remain one of best protection systems. Ensuring that you only opt for the best smoke detectors in the list below, you are assured of a quality product created with the best technology to reduce false alarms and deliver the best possible protection in your home or office.
The Best Smoke Detector
Kidde 21026043 Battery-Operated Smoke/Carbon Monoxide Alarm
The great thing about this device making use of a voice warning system instead of a siren is that it eliminates confusion. Users instantly know whether they are faced with a smoke, fire or carbon monoxide problem. This leaves more time to come up with a timely course of action. Based on this alone, there is no doubt that the Kidde 21026043 Battery-Operated Combination Smoke/Carbon Monoxide Alarm is a viable choice. So, whether the incident at hand comes in the form of a fire, carbon monoxide or simply a low battery, the command is clear.
The device actually calls out warnings such as 'Fire!', 'Warning! Carbon Monoxide', 'Low Battery'. These actually keep the user more informed, making it even more convenient for family use is the fact that it happens to be battery operated. This ensures that it is up and running at all times, even in the case of a power outage. Based on this alone, users are receiving round the clock protection. All in all, this is a well-thought-out battery-operated device. In fact, the battery door will remain enclosed until the batteries are well fitted and properly installed. But fret not, the entire unit is incredibly easy to set up and can be used in different areas of the home.
Key Features:
It is still active even during power outages
Makes use of a voice alarm to give warnings rather than a siren
Reduces installation time since it is two devices in one
The alarm can be silenced using hush mode
Specification:
Brand

Kidde

Model

21026043

Weight

4 ounces
First Alert BRK SC9120B Hardwired Smoke and Carbon Monoxide Detector
Based on all its features, there is no doubt that the First Alert BRK SC9120B Hardwired Smoke and Carbon Monoxide (CO) Detector is part of the cream of the crop. It has so many features that just set it out in the crowd. For instance, there is the fact that it is fitted with an electrochemical Carbon Monoxide sensing technology. This works quite well with its ionization sensor. Both of them work together to detect fire. In order to keep users informed and alert when needed, there are indicator lights present on the face of the unit itself. So, if there is any smoke or carbon monoxide present, these lights will let you know promptly. For more high-pressure situations, the device will emit an 85-decibel siren as a warning.
Another great aspect of this device is the fact that it has the ability to seek and connect to other devices that are compatible. Also, it works quite well with First Alert detectors to ensure that users stay informed when a threat is detected. Once one unit triggers an alarm, all smoke alarms in the series will join in. But in the case that there is a false alarm or you are running a test there is a test/silence button. So, there is no need to sit through a shrill alert when there is no threat present. All in all, this is the perfect set up for any home.
Key Features:
Has an ionization sensor
Connects to compatible BRK or First Alert detectors
It is easy to use and install
Can work even in the case of a power outage
Specification:
Brand

First Alert

Model

SC9120B

Weight

8 ounces
Nest Smoke and Carbon Protector
There is no home safer than the 'Nest' protected home. Despite the vast range of smoke detectors in the market today, the Nest Protect is one unique smoke detector designed to be better than its competition. It's time to know more and worry less about keeping your home and its contents safe. Unlike other models from different manufacturers, the Nest Protect Smoke Detector reduces the amount of time you spend wondering if your smoke detector is working or not. It features the use of blinking lights that indicate when your sensor is operating and when it has an issue. The producers of this model have eliminated the hassle associated with dealing with smoke alarms through their design of a smoke detector with an automatic battery self-check system.
The Nest Protect alerts you with help from its voice feature. This differs significantly from the regular smoke detectors that make use of the beeping tones to indicate danger. Whenever there's potential danger such as the release of carbon monoxide in your living area or the smell of burnt toast, your Nest Protect has been engineered to talk to you about it and keep you alert. Every message relayed is spoken and can be received either on your cellular devices or through phone notifications. In the event of your battery running down, the Nest Protect smoke alarm informs of before they die out via a phone message. It undertakes routine self-checks that keep it in top shape and also tests all your devices at home before any issue occurs.
Keep your mind at ease every day with a device such as the Nest Protect guarding your home against any accident. This smoke and carbon monoxide detector has been adjudged one of the best models in today's market. It is known to be a well-designed unit that utilizes innovative technologies to enhance its performance. All devices connected to your Nest Protect can communicate with each other, just as all Nest devices do. Fall in love with your home and experience the joy of having smart home devices. In the event of an emergency, the Nest Protect can keep your informed of impending data via your smart devices such as bright light bulbs, and it can also run your laundry when the energy demand is low. It has been designed t make your home one of the best places in the world once more.
Key Features:
Sends out messages when problems of any magnitude arise
Gives clear information about the location and course of action upon detection
Can act serve as a light in the dark
Locates both slow and fast-burning fires with the Split-Spectrum Sensor
Specification:
Brand

Nest

Model

S3000BWES

Weight

1 pounds
First Alert Smoke Detector Alarm
The First Alert Smoke Detector Alarm Is a 6-pack smoke detecting unit made by seasoned engineers to cater to all your home safety needs. Engineered with class and simplicity, the operations of this unit are straightforward and easy to implement, without any issues. We love this smoke detecting alarm system because it is one with a lot of positive reviews from users all over the world. These users attest to the high durability of this unit and recommend it strongly for all households and offices. The First Alert Smoke Detector Alarm features a 6-pack hardwired alarm system with a backup battery that kicks in anytime there's a power failure.
One major feature of this smoke detector is its ionization sensor, a feature that enables your alarm system to detect smoke being emitted from fast-flaming fires. The alarm produced to keep users alert is generated at 85 decibels, a sound level that is adequate during emergencies, no matter where you are, you're assured of safety. Besides this feature, the First Alert Smoke Detector is designed to be compatible with other First Alert and BRK smoke detectors. This compatibility is included in this design to ensure that, as soon as smoke is detected within your home, all alarms would sound and keep you alert.
Other features possessed by these fantastic smoke detectors include a tamper-resistant design of its locking brackets, a single test/silence button, its secure operations that don't demand any extra skill and universal mounting brackets, not forgetting a side-load battery compartment. The First Alert smoke detector features engineering that has been tested rigorously to meet all standards set by UL. It is an extremely durable unit that is well suited for your home or office. Its connection to all your devices makes it easy to keep you alert in the event of an emergency.
It is vital to note that since the First Alert Alarm System is hardwired, users have to cross check the wiring polarity and confirm if it has been done correctly and securely. If the wires happen to be loose, it could lead to a device malfunction which may affect your devices. Besides this, this smoke detecting unit is the best smoke detector among the rest. Make sure you also check our guide to the best smart plugs.
Key Features:
6-pack
Hardwired with backup battery
Ionization sensor
Simple to use
Specification:
Brand

First Alert

Model

9120B6CP

Weight

3.55 pounds
Kidde Battery Operated Smoke Detector
The Kidde Smoke Alarm is another battery operated fire alarms system found in different parts of the world. With its high purchasing rate, there's no doubt in our minds that this unit is a spectacular creation with a stellar performance wherever it is used. The Kidde i9050 provides continuous protection to you and your devices like every other battery powered unit. It uses a 9-volt battery for its operations; thus, you will not need to think of replacing your battery anytime soon. The Kidde smoke alarm battery uses the ionization sensing technology to detect all fire particles invisible to the naked eye, and this is done at a rate faster than that of the alarm system that uses the photoelectric sensors.
To indicate that your alarm is receiving power, the Kidde smoke detector has a led that flashes red. This basic sensor unit from Kidde delivers early warning signals to you and your family members whenever there a potential danger. It is straightforward and easy to install, with a test button responsible for the verification of your device's battery functions, electronic circuitry, and its horn, to ensure that they are all operating as they should. The tamper resist feature is also used by the i9050 smoke detector to deter tampering and theft from intruders. You can place this device anywhere within your living area without any issue.
If you ever require something basic yet sturdy and reliable, the Kidde i9050 is your best bet. You can install this device throughout your home either as a single or twin unit. With no required wiring, the installation process of this smoke detector system is simple and doesn't take too much time. At ten feet during an emergency, the alarm of this unit will be a sound rated at 85 decibels, a sound that will be produced repetitively in threes until the potential danger has been dealt with. Make use of the Kidde smoke detector alarm and keep your family and their valuables safe every day. For extra safety and control, check out our guide to the best smart doorbells.
Key Features:
9-Volt battery
Ionization sensing technology
Tamper resist element
Photoelectric sensing alarms
Specification:
Brand

Kidde

Model

21026051

Weight

9.6 ounces
Onelink Safe & Sound by First Alert
There is another spectacular smoke detection alarm system from First Alert in our list of recommendations. Meet the First Alert One Link Smoke Detector system. This is a multifunctional unit that operates as a carbon monoxide detector and a smoke detector. It is an all-new unit designed to make use of the Alexa voice system and Apple's home kit. All its operations are guided by a hardwired photoelectric smoke and electrochemical carbon monoxide system. The Onelink unit from First Alert isn't only equipped with the power of Alexa, and it is also backed by unparalleled reliability thanks to its utilization of a state-of-the-art, Omni-directional speaker.
The Onelink fire detector offers users remote notifications in the event of an emergency. It has a Home app through which users get to monitor the carbon monoxide levels of their home. Installing this unit is simple and takes a relatively short time to complete. The acoustic quality of your speakers is enhanced via the optimal ceiling placement of this unit, to deliver clear and crisp vocals throughout your room. The use of Alexa enables users to talk on their Onelink devices. They get to play music, control their smart home devices and even check the weather. Included in the package upon purchase are AC adapter plugs that help you replace the hardwired alarms without having to rewire your entire system.
Your Onelink alarm system acts as more than a detector, and it can be a music player, news provider, and radio service all in one, making it the best value for money product in existence. The First Alert Onelink Smoke Detector and Carbon Monoxide detector alarm system is the premium smoke detector in today's market. The Safe & Sound detector can be used in various areas within your homes such as your bedrooms, living areas, and even your offices. They're incredibly durable, and they don't cost a fortune to possess. Our handy guide to the best water detectors features more great products like this.
Key Features:
Alexa enabled the smoke detector
Carbon monoxide detector alarm
Omni-directional speaker
First Alert's Onelink home app
Specification:
Brand

First Alert

Model

1039102

Weight

1.76 pounds
Smoke Detector Buying Guide & FAQ
There are many factors potential customers must pay attention to before they select a smoke detector for their home or office space. These factors are essential to every purchase because not all models have been built the same. Having these considerations at your fingertips will make the selection process more accessible and shorter for you.
Power Source - There are two systems often used to help smoke detectors operate. They are the hardwired and battery-powered systems. These work hand in hand with your home's electrical system to enable the detector function even during a power outage. The best option for your home has been found out to be hardwired alarms. These systems are mostly installed with help from professionals, but they are the best at delivering safety within your home.
Link - Some smoke alarms can be linked together or with carbon monoxide detectors in such a way that they all go off in the event of an emergency. This feature is essential for building with multi-levels, where alarms must be heard at every level. Depending on your building type, you will have to think about how possible it is to link other detectors to your selected model.
Lights - In the event of a fire, flashing lights can be seen from your smoke detector. This feature is very critical to the operations of your sensor as it helps notify users of impending danger, especially hearing-impaired users. It must be taken into consideration during the selection process to make notification easier for all users of the product.
CO Detection - Some manufacturers of smoke detectors have created models that have multifunction. These models act as both smoke detectors and carbon monoxide detectors. They often display the co levels within your home which have proven to be extra helpful to users, since our senses cannot detect an increase in carbon monoxide. For most of these models, they display the peak co level since their last reset to make users aware of any improvements that occurred while they were away.
Types Of Smokes Alarms
With new technologies emerging by the minute, smoke alarms are becoming more intelligent than ever. From dual sensors to wifi smoke detectors, the innovations are endless. Here are three of the most commonly found in the market.
Ionization Smoke Alarm - The ionization smoke alarm is triggered by steam from your shower or smoke from burnt food. It is good at detecting small particles typical of fast flaming fires. They are known for their false alarms and as such, are not advised for use in spaces such as kitchens and bathrooms. Ionization alarm systems are built with radioactive material that ionizes the air to create a current between two electrically charged plates.
Photoelectric Smoke Alarm - Another type of smoke alarm is the photoelectric smoke alarm system. This type of smoke alarm system is suitable for sensing smoldering fires since they have been engineered to detect smoke. The alarm is triggered via the reflection of diffracted light onto the system's light sensor, an action that happens every time smoke enters the product. These units are known to sound alarms when there is a build-up of dust in it.
Dual Sensor Smoke Alarms - Dual sensor smoke alarms make use of the photoelectric and ionization sensors for its operation. Some models require a single sensor to be triggered before the alarm sound and this often results in more false alarms. There is a second group that needs the trigger of both sensors for the signal to go off, and this is disadvantageous because it often delays the alert from sounding.
Sign Up Now
GET THE VERY BEST OF GEARHUNGRY STRAIGHT TO YOUR INBOX