Best Door Alarms In 2022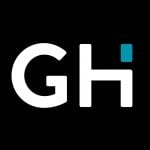 This product guide was written by GearHungry Staff
Last Updated
June 6, 2019
GearHungry Staff
GearHungry Staff posts are a compilation of work by various members of our editorial team. We update old articles regularly to provide you the most current information. You can learn more about our staff
here
.
GearHungry may earn a small commission from affiliate links in this article.
Learn more
When it comes to ensuring the security of your home, a door alarm is a great place to start. Affordable, compact and functional, having the peace of mind that they will sound the alarm should you ever encounter an intruder is something every household should invest in. Like most pieces of technology, alarms will vary when it comes to functions and price, so, choosing the right one for you isn't always straight forward. Thankfully, we've taken a look at the best door alarms on the market right now so you can start your search for improved security with a helping hand.
Just in case you needed a little extra incentive to go out and buy a door alarm, recent statistics found that in the U.S. a burglary occurs every 14.5 seconds. Furthermore, budget cuts have led to an average 911 response time of 10 minutes. But, there's no need to panic, simply select one of our top picks and reduce this threat to your household in just a matter of days.
The Best Door Alarm
GE Personal Security 2-Pack Window And Door Alarm
This simple to use, cost-effective security solution will most definitely do the job of protecting your household from any home invasions. Thanks to 120-decibel alarms that are loud enough to startle intruders, an easy to use the program and contemporary design, these are the best on the market. With easy access buttons and simple controls, operating GE Personal Security alarm is straightforward, allowing you to secure your home in just a matter of minutes. What's more, you can enjoy adjustable settings, built-in battery tests and a 90-day limited warranty. For less than 10 dollars, you really can't go wrong with these. For more amazing products that will improve your home safety, check out our guide to the best security cameras.
Key Features:
Three adjustable settings
120-decibel alarm to alter residents and startle intruders
Built-in battery testing button
Specification:
Brand

GE

Model

45115

Weight

2.4 Ounces
90-day limited warranty included
Easy to simple to install and use
Two pack
Not suitable for outside use
Fosmon WaveLink 51004HOM Wireless Door Alarm
Never miss someone at the door again thanks to the Fosmon WaveLink Alarm. With a contemporary wireless door chime and two magnetic door and window senses that transmit a signal every time the door or window is open, this is the complete package. Choose from 52 unique ringtones and 4 levels of volume as you personalize your wireless door alarm to your preference. Furthermore, WaveLink will expand to accommodate your needs, each receiver can be paired to 10 transmitters, so you can secure every single door and window in your home if you wish. Another way to secure your door is by purchasing a smart lock, so be sure to check out our selection of the best ones on the market.
Key Features:
Generous 400 feet detection
Pair up to 10 wireless receivers
52 chimes and 4 volume settings
Specification:
Brand

Fosmon

Model

51004HOM

Weight

5.6 Ounces
Easy to install
Led indicator for the hearing impaired
Limited lifetime warranty included
Can be difficult to connect WiFi
GE Deluxe Wireless Door Alarm
The GE Deluxe Wireless Door Alarm is a cost-effective, easy to use solution to the security of your home that you can really count on. With an alarm sounding at 120-decibels, a straightforward installation and programming system and multiple modes to make your life easier, this is a solid choice for sure. With a contemporary and sleek design, the deluxe wireless system from GE is a step up from the basic model that looks as good as it functions. For more excelent products for your house, check out our reviews of the best smart home devices.
Key Features:
120-decibel alarm
Easy to use 4-digit keypad
Battery powered system
Specification:
Brand

GE

Model

45117

Weight

4.8 Ounces
Simple 'home' and 'away' modes
No need for wiring
Contemporary design
Set up a little complicated
GE SH50246 Personal Security Door Stop Alarm
As one of the most trusted names in home security, it's no surprise that GE has made it into our top picks for the third time. This time, with their SH50246 Personal Security Door Stop Alarm, a compact, easy to install solution. All you need to do with this alarm is place the pressure-sensitive doorstop at the base of any door when the door is opened, it will emit a powerful 120-decibel alarm to both alarms you and deter any unwanted visitors. Thanks to the simple set-up and portable nature, this handy little gadget is good for both at home and on the road.
Key Features:
120-decibel alarm
Pressure activated
Low-battery indicator light
Specification:
Brand

GE

Model

SH50246

Weight

5.1 Ounces
Simple to use
Portable
Battery run
Not the most appropriate long-term solution
Wsdcam Wireless Remote-Control Door Alarm
Affordable, wireless and remote controlled, Wsdcam Door Alarm is a great choice. This do-it-yourself home security system is one of the cheapest options we're featuring. Don't be fooled by the price, this alarm is as functional and secure as the rest. Complete with four modes, arm, disarm, panic and doorbell, you can select the function you need by remote, whilst enjoying a wireless control range of up to 49ft foot. Not only is this good for deterring intruders, but it can also work as baby monitor.
Key Features:
4 modes controlled by remote
Magnetically triggered
105-decibel alarm
Specification:
Brand

Wsdcam

Model

4331021195

Weight

2.4 Ounces
Additional alarms can be paired
Simple peel and stick installation
Sleek design
Arming and disarming settings are very loud
Sabre Wireless Home Security Door Alarm
Coming as a two-pack offering you more value for money, these 120-decibel Sabre alarms that are audible up to 750 feet away are an affordable solution to your home security concerns. This user-friendly system comes with three adjustable settings, ideal if you have guests coming and going. Complete with consumer preferred premium white, this alarm is sure to look good in any home. Simply attach it with the self-adhesive pad and tailor to your desired settings, it really is a breeze. For more amazing products that will keep your home safe, check out our reviews of the best smoke detectors.
Key Features:
120-decibel alarm
3 adjustable settings
Low battery test button
Specification:
Brand

SABRE

Model

HS-DWA2

Weight

1 Pounds
Easy to install and use
Batteries included
Attractive design
Settings switch located in the battery panel
Sabre Wedge Doorstop Security Alarm
If you're on the go a lot, whether it be in hotels, in rented accommodation or even an RV, personal security might be something you're missing. Thankfully, with wedge door stops, you can enjoy peace of mind no matter where you are. Sabre Wedge Doorstop Security Alarm makes for a great gift for travelers to secure on the road. With an extremely loud 120-decibel alarm audible up to 1,000 feet, set up within a seconds and rigorous testing is a solid investment for sure.
And for more amazing products to upgrade your home safety, check out our guide to the best outdoor motion sensor lights.
Key Features:
120-decibel alarm
Portable
Set up within seconds
Affordable
Compact
Low battery indicator
Best suited for temporary use
This affordably priced alarm by Secrui is designed to protect every entryway within your home. With a simple peel and stick installation, attractive design and 100-decibel alarm, you can enjoy peace of mind every day thanks to Secrui. This particular package included a doorbell receiver along with 2 magnetic door sensors so you're good to go as soon as it arrives. If you're looking for around the clock security solution that you can rely on, Secrui Door Chime Alarm is a great choice. You may also like some of the best water detectors from our list, so be sure to check them out.
Key Features:
100-decibel alarm
52 music to mute settings
400ft working range
Specification:
Brand

SECRUI

Model

M508+2xD017

Weight

4 Ounces
Limited lifetime warranty
Easy installation
5 volume settings
The design could be improved
Having cameras all-around your house is one thing but they don't tell you, in real-time, which doors are opening. The Bitiwend Door Open Alert fills that void. When the door opens, it plays a ringtone of your choosing (there's a total of 52) through the connected receiver. This gives you peace of mind that no one is sneaking around your building unexpectedly. The operating wireless range is 600ft in an open area and you can adjust the volume level from 25dB to 110dB, depending on how loud you need it. 
Key Features:
52 different ringtones
Operating range – 600ft 
LED indicator 
Easy installation 
One-year quality service 
Specification:
Brand

Bitiwend

Model

2T1

Weight

6.4 Ounces
Easy to install 
Adjustable volume 
Lots of different ringtones 
If you're always thinking about someone breaking into your house, you need the EMDMAK Door Stop Alarm. Whether you've been watching too many scary movies or you've actually experienced a break-in, it's always a good idea to beef up your security. This awesome little alarm wedges under your door (when it's already closed) and detects someone trying to force entry. It makes a super loud (120dB) alarm sound when it detects movement, enough to wake you up and scare off any intruders. It might not be the most advanced security system but it totally works. 
Key Features:
Doubles up as a door stopper 
Three levels of sensitivity 
120dB alarm 
Powered by 9V battery (not included)
No installation included
Specification:
Brand

EMDMAK

Model

A-001

Weight

3.36 Ounces
Easy to set up 
Scares off attackers 
Works as a door stopper as well
Doesn't come with batteries 
Door Alarm Buying Guide & FAQ
You'll be glad to know you can get the security and peace of mind you're looking for in your home for around $30 or less. The price tends to vary on how many individual alarms you'd like. If you're simply looking for alarms for your front and back door, you'll be able to secure your home for around $20. However, if you'd like to take your home security up a notch with window alarms also, you'll be spending a little more. However, the best door alarm systems on the market will allow you to attach up to 10 alarms to one system so you won't have to shell out twice.
How We Chose Our Selection Of The Best Door Alarm
Home security is something we take as seriously as you do, so in order to bring you the best options on the market right now, we shortlisted our options based on three key criteria. Price, brand and reviews. As always, we like to bring options that suit all budgets, so we opted for a varied price range, although we found that the majority of the best options are budget friendly regardless. Beyond price, we were sure to include some of the most trusted brands in home security so you can rest assured you're getting a great product from a reputable source. The front runners are GE and Sabre, so if you're shopping around, look out for these. Finally, we went through hundreds of reviews from verified buyers to ensure the alarms we shortlisted are well and truly up to the job. When looking at the reviews, we had a number of features in mind, read on to find out what these are.
Features To Look For In-Door Alarms
Volume - When you're looking for optimal security, you'll want your alarm to be loud. Not only to alert you but to deter any intruders. With that said, you don't want an alarm that's loud 24/7 so ideally, you'll opt for an alarm with adjustable volume settings that suit you as and when. The best door alarms on the market right now not only offer multiple volume settings, but chimes to choose from also so you can set them to your personal preference with ease.
Size - Although home security is important, you'll also want something that doesn't take up too much space. While you want your alarms to be visible to any potential intruders to act as a deterrent, you'll also want them to look good. Thankfully, there are a lot of sleek and compact designs on the market right now. So compact in fact, that you'll barely notice they're there after a while. Furthermore, it's important to double check that your chosen alarm will fit your door before ordering.
Location - It's also important to consider the location in which you're planning to install your sensor. For example, you'll likely want different settings and features if you're placing it on the main entrance to your home opposed to if you're planning on using it on your child's room. It's best to decide where you'll be placing your sensor before choosing which is best for you.
System Communication Methods - The final feature that you need to consider is how your chosen system communicates. Some door alarms will use a WiFi door sensor that communications with a central hope whereas others function independently. Each system can offer different benefits, so determining which is best suited to you will likely come to down personal preference. For instance, an independent alarm would be best suited for those looking for a portable alarm whereas WiFi will be best suited for those looking to install a system long term.
Door Alarm FAQ
Q: What are the door alarms?
A: Simply put, door alarms are wired or non-wired devices that are designed to be easily installed. Door alarms work with a magnet and sensor. When the alarm is programmed to alert, the circuit that is attached by a magnetic current will trigger and sound an alarm should the magnets separate. In a nutshell, they are a straightforward device that can offer a whole lot of peace of mind for the entire household.
Q: How do door alarms work?
A: A door alarm works by using a sensor and a magnet. The sensor is installed to the inside of a door or window frame and the magnet is placed on the inside of the door or window itself. Any time the magnet and the sensor are separated, an alarm will sound. Although most are wireless and battery powered, the best door alarms on the market will come complete with a low battery indicator so that you can ensure your device is always on.
Q: How does a sensor work?
A: Almost all door alarm sensors on the market right now will use a 'reed switch' that is able to determine when a protected area has been breached. A reed switch is made up of a set of electrical connectors that are placed just slightly apart. Once a magnetic field is parallel to their electrical connectors, they are pulled together which closes the circuit and ultimately sounds an alarm.
So now that we've covered all bases when it comes to the best door alarms on the market right now, you can get to shopping. As mentioned earlier, door alarms are a great investment for your household, not only offering peace of mind but potentially deterring any intruders and keeping everyone safe. What's more, when the majority of the best options on the market are priced at less than $30, there's no doubt that it's a worthwhile investment to make. To summarise, it's best to opt for an alarm that will allow you to change settings to suit your preferences to suit you in order to get the best out of your home security system.
Sign Up Now
GET THE VERY BEST OF GEARHUNGRY STRAIGHT TO YOUR INBOX