Best Facial Steamers In 2022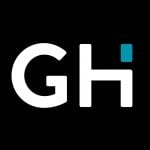 This product guide was written by GearHungry Staff
Last Updated
June 5, 2019
GearHungry Staff
GearHungry Staff posts are a compilation of work by various members of our editorial team. We update old articles regularly to provide you the most current information. You can learn more about our staff
here
.
GearHungry may earn a small commission from affiliate links in this article.
Learn more
The single element that separates a professional facial from one done at home is the use of a facial steamer. These pieces of equipment are loved by skin care professionals because they allow for the easy scraping of grime under the skin's layers. Dead skin cells and dust particles are eliminated whilst the pores are unblocked to reveal a soft baby-like skin which is responsible for that miraculous glow you've always wanted. With modern technology and the introduction of innovative beauty tools, you can get all the benefits of a facial steamer while in the comfort of your home. Not only do they help save money in the long run, but they also come with the added benefit of portability – this means you can treat yourself to a facial at any time you please. The below list contains some of the best facial steamers on the market, as well as some buying tips you need to take note of.
The Best Facial Steamer
Zenpy Nano Ionic Facial Steamer

One of the best facial steamer, according to customer reviews, online is the Zenpy Nano Ionic Facial Steamer. This steamer is one of the best facial steamers on the market for the treatment of blackheads and other skin issues. It is a new machine that was introduced for intensive skin care and nasal relief. This unit is versatile in use, thanks to its inhalation attachment which helps clear your blocked nose within the shortest time. The Zenpy steamer is well suited for all skin types and even those with sensitive skin. It features a finely tuned nozzle that opens with ease to help remove all dirt and impurities from makeup and the atmosphere from the surface of your skin. Attached to this facial steamer kit is a blackhead remover tool kit which helps the user handle all their skin problems related to acne, pimples, and blackheads. Make use of this modern, innovatively designed unit for all your skincare routines and experience smoother and healthier skin. For more amazing skincare products, check out our guide to the best coffee scrubs.
Key Features:
Suitable for all type of skin
Blackhead remover tool kit
4000 times more delicate than ordinary steam
The best gift for your relatives or friends
Specification:
Brand

Zenpy

Weight

1.9 pounds
Comes with a whitehead removal kit
Affordable
Sleek steamer design
Faint rubbery smell when used for long
Reduced production quality
Short lifespan
LONOVE Facial Steamer Nano Ionic

This is the second Facial Steamer from LONOVE that we've featured on this list. This is actually the newer version of the first product and it costs around $10 more. The main difference between this newer product is the upgraded 360º petal mouth design. The steam comes out of a small hole and is directed by a funnel that gets wider as it gets closer to your face. This helps more of the steam reach your skin without dissipating into the air. 
It features the same nano-steam technology as many of the other steamers on this list, creating particles that are 4,000x finer than ordinary steam. The other feature they've added – which we love – is the auto-off function. When the water tank runs out, the machine automatically turns itself off, making it far safer.
Key Features:
Upgraded 360º petal mouth design 
Nano-steam technology 
Auto-off function 
Heats up in 30 seconds 
Lasts for around 10 minutes
Specification:
Brand

LONOVE

Weight

1.9 pounds
More of the steam reaches the skin 
Turns itself off automatically 
Deep penetration of the skin
More expensive than the old model 
Some customers received used items
UrChoice Nano Facial Steamer

The Nano Facial Mister from UrChoice offers a fresh take on the facial steamer. You can take this little beauty around with you, in your handbag or even a pocket, and keep your skin fresh and hydrated wherever you are. It's not as powerful as some of the home steamers on this list but what it lacks in power, it more than makes up for in portability. 
It has a surprisingly large 30ml water tank that provides ten 60 minute sessions throughout the day. It can be used on any skin type (normal, oily, dry, or a combination) and uses an ultrasonic vibration technique to decompose the moisture to 0.3um.
Key Features:
Pocket-sized design 
 Ultrasonic vibration technology
30ml water tank 
10 x 60-minute sessions on one tank 
USB charging
Specification:
Brand

UrChoice

Weight

3.2 ounces
Fits in your pocket or handbag
Great for keeping skin hydrated on the go 
Water tank is bigger than it looks
Some reports of missing parts
Conair Facial Steamer With Timer




The Conair brand has been in the beauty industry for decades, developing, designing, and distributing only the best facial steamers for their customers. They understand the needs of their users; thus, every item they produce is a solution and an answer to their needs. The Conair Facial Sauna is one of such products, and it is included in our list of recommendations. This steamer is the perfect tool for all your deep skin cleansing practices. It features a timer that helps open up your pores to enhance your skin tone and make your skin more elastic. Besides skincare, this steamer can also be used for your nasal issues, thanks to its nasal cone attachment for all your problem areas.
When using this steamer for your face, you're also advised to make use of the Conair facial cleansing brush, which helps dispel all dust and oil from your skin, leaving it fresh and smooth. The Conair steamer is a convenient and highly versatile unit that makes skincare an enjoyable experience. Our guide to the best anti-aging creams for men features more high-quality products for your skin.
Key Features:
Facial sauna with timer
Nasal cone for concentrated problem areas
Includes Conair Facial Cleansing Brush
Auto-off and timer
Specification:
Brand

Conair

Model

MDF3

Weight

2.5 pounds
Open plan design
Allows the addition of essential oils
An integrated timer
Size of the facial attachments
Faulted cone based model
Lifespan issues

If you're looking for a sleek and well-designed facial steamer, there are few better than the LONOVE Facial Steamer. It doesn't have a large bowl like a lot of steamers on the market. Instead, it has a small chute that delivers the steam in a more targeted direction. One of the best features of this facial steamer is the upgraded nano stream technology. It uses a new sonic atomizer to produce nano steam with negatively charged ionic particles. This system is 10X more effective in penetrating skin than other leading steamers. 
We also like the fact that it has a simple design. There's just one large button to turn the steamer on and off. One complaint that users have made in the past is that there's a plastic smell when you use the steamer for the first time. However, this tends to go after the first few steams, so it's not a big deal. It also comes with a 5-piece blackhead extractor kit and a hairband.
Key Features:
Small steamer chute 
Upgraded nano steam tech 
5-piece blackhead extractor kit and hairband included 
Full steam power in 30 seconds
Specification:
Brand

LONOVE

Weight

1.4 pounds
10X better skin penetration 
Sleek and simple design 
Easy to set up and use
No auto-off function
Smell of plastic when new

The La'prado Facial Steamer is the ultimate product if you want a full face steaming session. Thanks to the large plastic steaming funnel, it's easy to get steam to your whole face. It also comes with a separable attachment to direct the steam to your nose. There are two settings to choose from, depending on how powerful you want the steam to come out. The large water reservoir provides 12 minutes of steaming time and it heats up in around 30 seconds. 
Like the majority of facial steamers on Amazon, it uses nano-ionic steaming technology. That means the particles are 4,000x finer than normal steam, which allows it to penetrate your skin much deeper. The other good thing about this steamer is that it comes with a 12-months return policy, so if you're not satisfied you can send it back. 
Key Features:
Nano-ionic steaming technology 
Two steam settings 
Large plastic steaming funnel 
Separable nose attachment
12 minutes of steaming time
Specification:
Brand

La'Prado

Weight

1.3 pounds
Steam reaches your whole face 
Two settings to choose from 
Nose attachment to help with illnesses
Some reports of a plastic smell when opened
Nova Microdermabrasion 2-in-1 Facial Steamer

The Nova Microdermabrasion 2-in-1 Facial Steamer might look like the kind of scary tool you'd find in a dentist's office, but it's designed for home beauty treatments. In many ways, this product works in the same way as the other facial steamers on this list, it just hasn't been dressed up to look like it's made for consumers. That clinical design has a few key benefits though. 
Because this product is designed to be used on someone else, it has a LED light and magnifying glass so you can observe their skin. Then, you can use the steamer to provide targeted treatment. It has a few different heating settings and it's easy to adjust the height and angle of the machine.
Key Features:
Made from premium ABS material 
5X magnifying LED lamp
Metal stand with 360º roller
Flexible arm
Specification:
Brand

Nova Microdermabrasion

Weight

2,205 pounds
Lets you see the clients skin clearly 
Great for providing targeted treatment 
Powerful steaming technology
Some reports of missing parts
Facial Steamer Buying Guide & FAQ
How We Chose Our Selection Of The Best Facial Steamers
Brand - We looked at some of the common manufacturers available on the market, including Okachi Gliya, Zenpy and Kingdom Beauty, to provide readers with quality machines for their skincare.
Price - Every item mentioned in this article is budget-friendly and can be afforded by many individuals across the globe. The economic nature of the models keeps them in constant demand at all times.
Reviews - The vital factor we considered was customer feedback from existing users, which informed all our decisions. The reports offered us in-depth information which helped us streamline our recommendation list.

Features To Look For In Facial Steamers
The process of purchasing a facial steamer must not be taken for granted, especially with the constant increase in the number of brands and models on the market. Some design features and factors must be considered before making a final decision, and some of them have been discussed below.
Water tank capacity - Facial steaming sessions typically do not require tons of water, but you still need the right amount of it within the storage tank. Be sure to look out for models that offer a reasonable tank capacity to take you through the five to ten minutes of your steaming sessions.
Fast heat up time - Steam is created only after your steamer heats up. Before purchase, you must know how long your preferred machine will take to heat up, as this will determine your overall steaming duration. Some models take a while to heat up, whereas other models begin to heat the second they're put in operation.
Durability - It is excellent when you can purchase a facial steamer at an incredibly low price, provided it is very durable and can withstand regular use. Invest in a steamer that allows you to get the most out of your purchase, and the best way to do this is to study reviews about its performance and durability threshold.
Quiet operation - Using a facial steamer doesn't need to be accompanied by stress, no matter how big or small the unit is. Likewise, the actions of your steamer don't have to be excessively noisy as this can be uncomfortable for both you and anyone you live with.
Automatic shut off - The automatic shut off feature is the best safety feature a facial steamer can have. This system shuts off your machine when the water in its tank runs out. It is advised that you opt for such models to keep you safe from harm.
Ease of use - The best facial steamer is a very user-friendly one. The ability of every user to decipher the operations of their steamer makes the steamer worth the investment.
Additional features - Every steamer, though similar in many ways, is different thanks to the inclusion of various unique additions. These other features are included by manufacturers to help their products stand out from the competition. Some of these additional features include multi-angle nozzles, hair steaming capabilities, and built-in mirrors.

Types Of Best Facial Steamers
There are three significant kinds of facial steamers on the market today;
Personal Steamer - The personal facial steamer is a small and compact steamer manufactured for use within the comfort of your home. These models are the least expensive and can be moved from one place to the other with ease.
Professional Steamer - The professional facial steamer is vast and more costly than the personal model and is used in spas and other beauty facilities for large scale facial activities. These models often come with a stand for added support and these stands are usually adjustable.
Nano-Ionic Steamer - The nano ionic steamer is an innovative version of facial steamers, manufactured to provide up to ten times more efficient than any regular personal steamer.
Facial Steamer FAQ
Q: How does a facial steamer work?
A: Facial steamers provide your skin with moisture to make it softer and also to open your pores for easy removal of dust, dirt, and grime. It is done as a skincare activity mainly because it helps your skin absorb any product applied quickly.
Q: What are the benefits of using a facial steamer?
A: Facial steamers improve the elasticity of your skin and also increase blood flow to your face.
Q: How to use a facial steamer?
A: Ensure that there's water in your tank, before putting on your steamer. Follow all instructions stated by the manufacturer to ensure the safe utilization of your steamer.
Q: Are facial steamers safe?
A: According to the several beauty professionals, using a steamer is safer than making use of s bowl filled with hot water, provided it is used properly.
Q: How long should my treatments last?
A: At most, facial treatments should last for up to six minutes. The different models of facial steamers have different operation durations; thus, you must be familiar with that of your model.
Sign Up Now
GET THE VERY BEST OF GEARHUNGRY STRAIGHT TO YOUR INBOX