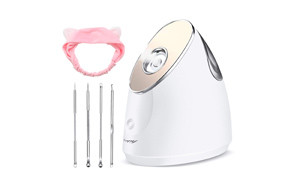 Zenpy Nano Ionic Facial Steamer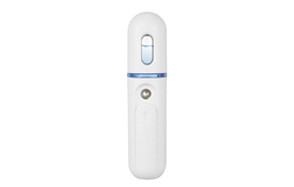 UrChoice Nano Facial Mister
LONOVE Facial Steamer Nano Ionic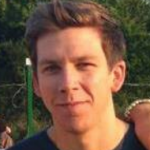 The single element that separates a professional facial from one done at home is the use of a facial steamer. These pieces of equipment are loved by skin care professionals because they allow for the easy scraping of grime under the skin's layers. Dead skin cells and dust particles are eliminated whilst the pores are unblocked to reveal a soft baby-like skin which is responsible for that miraculous glow you've always wanted. With modern technology and the introduction of innovative beauty tools, you can get all the benefits of a facial steamer while in the comfort of your home. Not only do they help save money in the long run, but they also come with the added benefit of portability – this means you can treat yourself to a facial at any time you please. The below list contains some of the best facial steamers on the market, as well as some buying tips you need to take note of.
The Best Facial Steamer
Facial Steamer Buying Guide & FAQ
How We Chose Our Selection Of The Best Facial Steamers
Brand - We looked at some of the common manufacturers available on the market, including Okachi Gliya, Zenpy and Kingdom Beauty, to provide readers with quality machines for their skincare.
Price - Every item mentioned in this article is budget-friendly and can be afforded by many individuals across the globe. The economic nature of the models keeps them in constant demand at all times.
Reviews - The vital factor we considered was customer feedback from existing users, which informed all our decisions. The reports offered us in-depth information which helped us streamline our recommendation list.

Features To Look For In Facial Steamers
The process of purchasing a facial steamer must not be taken for granted, especially with the constant increase in the number of brands and models on the market. Some design features and factors must be considered before making a final decision, and some of them have been discussed below.
Water tank capacity - Facial steaming sessions typically do not require tons of water, but you still need the right amount of it within the storage tank. Be sure to look out for models that offer a reasonable tank capacity to take you through the five to ten minutes of your steaming sessions.
Fast heat up time - Steam is created only after your steamer heats up. Before purchase, you must know how long your preferred machine will take to heat up, as this will determine your overall steaming duration. Some models take a while to heat up, whereas other models begin to heat the second they're put in operation.
Durability - It is excellent when you can purchase a facial steamer at an incredibly low price, provided it is very durable and can withstand regular use. Invest in a steamer that allows you to get the most out of your purchase, and the best way to do this is to study reviews about its performance and durability threshold.
Quiet operation - Using a facial steamer doesn't need to be accompanied by stress, no matter how big or small the unit is. Likewise, the actions of your steamer don't have to be excessively noisy as this can be uncomfortable for both you and anyone you live with.
Automatic shut off - The automatic shut off feature is the best safety feature a facial steamer can have. This system shuts off your machine when the water in its tank runs out. It is advised that you opt for such models to keep you safe from harm.
Ease of use - The best facial steamer is a very user-friendly one. The ability of every user to decipher the operations of their steamer makes the steamer worth the investment.
Additional features - Every steamer, though similar in many ways, is different thanks to the inclusion of various unique additions. These other features are included by manufacturers to help their products stand out from the competition. Some of these additional features include multi-angle nozzles, hair steaming capabilities, and built-in mirrors.

Types Of Best Facial Steamers
There are three significant kinds of facial steamers on the market today;
Personal Steamer - The personal facial steamer is a small and compact steamer manufactured for use within the comfort of your home. These models are the least expensive and can be moved from one place to the other with ease.
Professional Steamer - The professional facial steamer is vast and more costly than the personal model and is used in spas and other beauty facilities for large scale facial activities. These models often come with a stand for added support and these stands are usually adjustable.
Nano-Ionic Steamer - The nano ionic steamer is an innovative version of facial steamers, manufactured to provide up to ten times more efficient than any regular personal steamer.
Facial Steamer FAQ
Q: How does a facial steamer work?
A: Facial steamers provide your skin with moisture to make it softer and also to open your pores for easy removal of dust, dirt, and grime. It is done as a skincare activity mainly because it helps your skin absorb any product applied quickly.
Q: What are the benefits of using a facial steamer?
A: Facial steamers improve the elasticity of your skin and also increase blood flow to your face.
Q: How to use a facial steamer?
A: Ensure that there's water in your tank, before putting on your steamer. Follow all instructions stated by the manufacturer to ensure the safe utilization of your steamer.
Q: Are facial steamers safe?
A: According to the several beauty professionals, using a steamer is safer than making use of s bowl filled with hot water, provided it is used properly.
Q: How long should my treatments last?
A: At most, facial treatments should last for up to six minutes. The different models of facial steamers have different operation durations; thus, you must be familiar with that of your model.