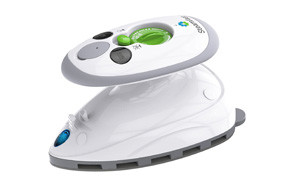 Steamfast SF-717 Mini Steam Travel Iron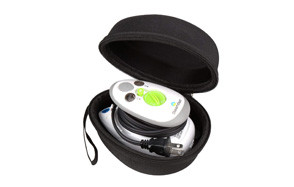 Aproca Mini Travel Steam Iron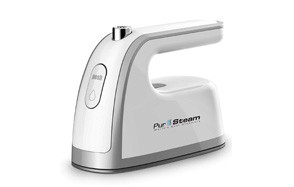 PurSteam NextGen Travel Iron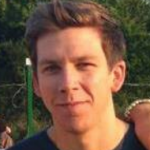 If you are a type that is always on the go, having a premium and reliable travel iron is vital. Despite their compact design and small size, these devices work just as efficiently as their regular sized counterparts for quick and easy use when needed. With a travel iron handy, you get to look presentable wherever you find yourself – you can straighten out all those crease-filled in little to no time. The only task ahead is to find the best travel iron that best suits your requirements and thanks to the introduction of modern technologies, travel irons have become available in different models. We have outlined the top ten units in this article, along with their features, what we love about them and what needs improving.
The Best Travel Iron
Travel Iron Buying Guide & FAQ
How We Chose Our Selection Of Travel Irons
Brand - Our selection of travel irons included famous brands and emerging names which many customers may not be familiar with. Some of the brands in this article include Steamfast, Black+ Decker, Sunbeam, and many others. They're trustworthy brands known for their production of high-quality irons.
Price - We also considered the different budgets of our readers and provided various kinds of metals to satisfy each category. We have catered for everyone thus, no matter how much you are willing to spend, you will find an iron that suits your needs.
Reviews - Every product continues to sell based on feedback from existing users, and with the travel iron, it isn't any different. For every item mentioned above, our editorial team looked up several comments and reports which provided us with enough information on the operations and durability of each unit.

Features To Look For In Travel Irons
We love to have the best products in our possession as they always ensure us of excellent performance, no matter what. This is true for travel irons as well. With the steady growth of newer models from old and emerging brands, the choice becomes a tough thing to make, and this often leaves us clueless whenever we go iron shopping. Some of the vital features to be considered during the selection process are found below.
Wattage - For travel irons and irons in general, better performance is directly linked with the increase in wattage of your model. Since travel irons are meant to be compact and cute, users often think that they can't possess the needed wattage for an excellent performance, which isn't the case. There are models of travel irons which have high wattages reaching and going beyond 1100 watts. These irons are easy to find, and they may be expensive, but they guarantee you the best output.
Temperature settings and range - The availability of a wide range of temperature settings will allow for a broad range of fabrics to be ironed by the user. Some travel models come with only the basic temperature settings, and this may affect some fabrics. Check for the maximum and minimum temperatures of your preferred models and choose those that offer you the best range.

Water capacity - Water helps in the production of the stem, which helps in the ironing process. Be sure to consider irons with the steaming option, as these units do away with wrinkles and creases quickly. Check for how much water your iron can accommodate before you make a purchase. If the capacity matches the quantity of ironing you do, you can make that purchase, and if it doesn't, you can keep searching for another model which will.
Dimensions and weight - For traveling, we love to have things that are light in weight and small in size, which is why the travel iron was invented. Be sure to choose items which are extremely compact in design, and also light in weight to help keep your luggage at an acceptable weight.
Warranty - Warranties offered by companies offer users with peace of mind while they make use of the product. These guarantees and warranties are high if your iron stops operating out of the blue. They cover the repair and even replacement if the need arises. The safeguards we prefer include the money-back guarantee and the one-year limited warranty.
Extra features - The elements of travel irons are very similar; thus, manufacturers have resorted to adding unique features which enable their models to stand out from the competition. Some of these features include the anti-slip handles, soleplates made from non-stick materials and an extensive cord length.

Travel Iron FAQ
Q: What is travel iron?
A: A travel iron is a compact and lightweight ironing device created for use while on the road. It features foldable elements and ergonomic features which help it do away with the creases and wrinkles on your clothes with ease.
Q: How much does a travel iron weigh?
A: Travel irons by design are incredibly light in weight. This means they come with a range of weights, each of which is below that of the regular iron.
Q: Are travel irons any good?
A: Travel irons are exceptional devices which deliver excellent performances. They are worth every penny since they're highly versatile and easy to use. They are also durable thanks to their premium materials.
Q: Can I use it as a steamer?
A: By design, travel irons aren't meant for use as steamers. These units can, however, operate as steamers once they have the steam feature. If you need a steamer, you're advised to purchase an actual steamer instead of always relying on your travel iron, since it doesn't undertake all the functions of a regular steamer.