Best Travel Irons In 2022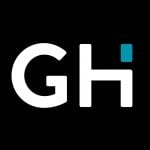 This product guide was written by GearHungry Staff
Last Updated
July 9, 2019
GearHungry Staff
GearHungry Staff posts are a compilation of work by various members of our editorial team. We update old articles regularly to provide you the most current information. You can learn more about our staff
here
.
GearHungry may earn a small commission from affiliate links in this article.
Learn more
If you are a type that is always on the go, having a premium and reliable travel iron is vital. Despite their compact design and small size, these devices work just as efficiently as their regular sized counterparts for quick and easy use when needed. With a travel iron handy, you get to look presentable wherever you find yourself – you can straighten out all those crease-filled in little to no time. The only task ahead is to find the best travel iron that best suits your requirements and thanks to the introduction of modern technologies, travel irons have become available in different models. We have outlined the top ten units in this article, along with their features, what we love about them and what needs improving.
The Best Travel Iron
Steamfast SF-717 Mini Steam Travel Iron
The next most great travel iron unit in the market today is the Steamfast SF-717 Mini Steam Iron. This unit is a favorite among many travelers, thanks to its compact design, lightweight nature, and its fantastic performance. As small as it may seem, the Steamfast iron is one of the highest performing units in today's market, it does away with all the creases in your clothes, offering you crisp and smooth clothing for all your occasions. The iron utilizes the dual voltage system and also features an anti-slip handle and the rapid heating system.
Other features of this portable iron include its non-stick soleplate and a quarter-ounce water tank which allows you to iron as many clothes as you will need during your trip. It comes with three distinct temperature settings which can be alternated to suit the fabric you're working with. We love that the storage of this iron is made easier through the provision of a travel bag. The package also comes with a plastic measuring cup, which helps you measure the amount of water needed for your tank. For more handy options like this, check out our guide to the best clothes steamers.
Key Features:
Dual voltage travel bag
Non-stick soleplate
Anti-slip handle
Rapid heating
Dry or Steam functions
Quarter ounce water tank
Specification:
Brand

Steamfast

Model

SF-717

Weight

14.4 Ounces
Quick heat up time
Dry or steam functions
Dual voltage
Takes a little time to cool down
Sunbeam Hot-2-Trot Travel Iron
Our first travel iron is the perfect on the go portable steam iron for all your needs. It is the Sunbeam Hot-2-Hot Travel Iron, a device which helps you to look your best no matter where you're located. This iron from Sunbeam features the dual voltage system and does a fantastic job of helping with all your light touch-ups, which include the pressing out of deep wrinkles and many more. Using this iron will result in all your clothes being wrinkle-free and smooth for an improved level of confidence wherever you go.
The Sunbeam iron can do away with all your creases thanks to its shot of steam feature, and the variable temperature controls it possesses. These settings ensure that you use the right temperature for the right fabric to avoid burning of clothes. Another feature we love is the indicator light which signals to the user that the iron is hot; thus, caution must be taken. Give your clothes a burst of steam with the Sunbeam iron and experience dexterity to iron with ease.
Key Features:
Shot of Steam function
Indicator light
Flexibility for various fabrics
Soft touch handle and dial
Quick heat-up time
Variable temperatures
Specification:
Brand

Sunbeam

Model

GCSBTR-100-000

Weight

1.39 Pounds
Quick heating up time
Lightweight to travel
Variable temperatures available
Rowenta DA1560 Compact Steam Travel Iron
We love the Rowenta Steam Iron for many reasons. This is a considerable and compact steam iron which replaces your regular iron at any point in time. It can be used by travelers and homeowners with ease, thanks to all the exciting features which have been put together by manufacturers. This iron has a stainless steel soleplate and a 1000-watt iron with the consistent steam flow. Its temperature settings are varied, which allows for adjustments to be made, with a burst steam-button which enables your clothes to get that smooth and crisp feeling you admire. 
The Rowenta Steam portable iron uses the dual-voltage switch and has a transparent water tank which accommodates up to 2 ounces of water for all your ironing needs. If you need to store this product, you can do so with ease, thanks to the device's travel pouch and its foldable handle which makes the iron flat enough for storage. You may also like some of the best sewing machines from our list, so be sure to check them out.
Key Features:
Microsteam stainless steel soleplate
Adjustable temperature
2-ounce transparent water tank
Dual voltage switch
Flat-folding handle
Powerful steam distribution
Specification:
Brand

Rowenta

Model

1110031046

Weight

1.5 Pounds
Delivers a perfect outcome without hassle
Powerful steam power
Iron can be quite heavy and bulky
The water spray doesn't function well
Conair EZ Press Hand-Held Steam Travel Iron
The Conair EZ Press Hand-Held Steam Iron brings the simplicity of everyday ironing anywhere you go, and for ironing enthusiasts (if there is such a thing), it's something that globetrotter should ever be without. It boasts a stainless steel and easy gliding soleplate ensures excellent results and ensures that any crease is sufficiently dealt with, ensuring you look the part for business or pleasure.
It comes with a variable temperature dial that is easy to adjust and helps you find the perfect setting for a wide range of fabrics and materials. This guarantees safety and security, avoiding awkward and ruinous burns that can severely impact the look you're going for. You can also take advantage of the steam burst which tackles tough wrinkles, while the Dry and Steam switch gives you plenty of options for dealing with different items.
The 8 foot power cord offers a wide range of mobility, and this doesn't just mean you can iron your clothes with ease, you also won't trip over it or accidentally tip it. The rubber feet also keep it secure on the ironing board, further protecting clothes, you and the floor from the heat. It's rated at 800 watts and also has dual voltage capability.
Key Features:
Stainless steel easy gliding soleplate
Variable temperature
Steam burst to tackle tough wrinkles
Steam or Dry switch
8 foot power cord and rubber feet
800 watts with dual voltage
Specification:
Brand

Visit the Conair Store

Model

DPP143

Weight

1 Pounds
BLACK+DECKER IR03V Easy Steam Compact Travel Iron
We love the Black +Decker brand because this is a company that listens to its customers. Over the years, this brand has made use of every contribution offered by their customers to create the perfect ironing tools meant to cater to both regular use and travel. The Black + Decker Steam Iron is a compact device designed with the SmartSteam Technology. This technology works based on the temperature chosen. It uses this temperature to optimize the amount of steam that will be produced automatically, and this ultimately takes the guesswork out of ironing. 
The natural steam iron from Black + Decker features the vertical steaming feature, which means it can be used to straighten out creases in clothes found on your hanger or for the pressing of drapes and curtains. Through the close regulation of water temperatures, this iron reduces the occurrence of dripping, which saves you time while you iron. If you need a small but potent travel steam iron for all your travel ironing needs, there's no other brand you can look up to than the Black + Decker company. Our guide to the best steam presses features more products that will help you keep your clothes looking perfect, so check them out.
Key Features:
TrueGlide nonstick soleplate
SmartSteam technology
Vertical steaming
Moisture control buttons
Specification:
Brand

BLACK+DECKER

Model

IR03V

Weight

1.75 Pounds
Small but powerful
Quick heat up time
Lightweight
No travel bag included
Steam function can be a little overpowering
SMAGREHO Mini Travel Steam Iron
If our team is asked to name the top five portable iron manufacturing brands in the market today, Smagreho will be found on that list. This company delivers nothing short of excellence in their products. They understand the needs of their users and have created the perfect collection of travel irons to suit these demands. We love the Smagreho Mini Travel Iron for all these reasons. It stands up to the name of its creator by delivering the perfect service throughout your travels.
This travel iron offers two primary settings; the dry and steam settings. This makes it a highly versatile unit that can be used on any fabric. Take away all the unwanted wrinkles in the blink of an eye with this magnificent unit. We would recommend this iron for anyone who is always on the move yet demands to have their clothes looking presentable wherever they may find themselves. It is functional, compact, portable, and highly effective, with the ability to work with all kinds of fabric. If you are also looking for the right ironing board for your home, be sure to check out our selection of the best ones on the market.
Key Features:
1.4-ounce water tank
Versatile for any fabric
Sized and equipped for travel
Including plastic measuring cup and protective mesh
Specification:
Brand

SMAGREHO

Model

SYNCHKG089231

Weight

1.15 Pounds
Great overall package
Super-fast heat up
Good sized water tank
Its small size
Suggested as better for infrequent use
Ivation No-Drip Mini Steam Iron
This article can never be completed without the addition of the Ivation Mini Steam Iron. We admire this travel iron for a broad range of reasons, many of which are related to its functions. This is a unit designed by seasoned professionals. It features a dual voltage design which enables it to operate with a wide range of fabrics. It also has a non-stick ceramic soleplate which prevents the damage of your materials, while its heating feature gets the iron hot and ready in a mere 15 seconds. 
Other features of the Ivation portable steam iron we love include its adaptability, the extended cord which allows for easy use from across the room, and its anti-drip design which prevents you from getting scalded by hot water. This iron is the perfect companion for your travels as it delivers a versatile voltage selector feature and an ergonomic handle for comfortable usage. It doesn't come with an accompanying travel bag, but the Ivation Mini Steam Iron has all the necessary features which make it one of the best operating travel irons in the history of irons.
Key Features:
Dual voltage compact design
Great for travel
Extra-long power cord
Heats rapidly in 15 seconds
Specification:
Brand

Ivation

Model

IVATI02

Weight

1.08 Pounds
Super quick heat up time
Innovative anti-drip design
Long power cord Clip system
No accompanying travel bag
Maybe too small for some users
Aproca Mini Travel Steam Iron
Meet the Aproca Mini Travel Steam Iron, an exceptional travel ironing unit designed to take away any crease or wrinkle in your clothing. The best engineers create it in the market with premium materials for enhanced durability and intense performance. The operations of this unit are priceless, and this is why it comes highly recommended by travelers and homeowners alike. This iron features the use of premium hard EVA and a high-density material which have been combined to deliver long-lasting performance for all users. You can store all the added accessories to this unit by placing them in the included mesh pocket.
The Aproca travel iron is a professional unit with an ergonomic design for ergonomic purposes. It is a risk-free purchase as it comes with a money-back guarantee for users who aren't satisfied with its performance. It makes a nice travel and housewarming gift for your loved ones.
Key Features:
Eco-friendly material
Perfect fit
Comfortable hand grip for easy portability
The case is semi-waterproof, stylish and durable
Specification:
Brand

Aproca

Weight

4 Ounces
Performance is quite impressive
The foldable feature allows the iron to pack neatly
Short ironing time with the super neat outcome
Limited and small water capacity
If used for long, the top area will feel hot
Customer service is not responsible for your problems
Portable Mini Folding Iron
The design of this Portable Mini Folding Iron is straightforward and classic, and it exudes a certain degree of elegance for many travelers. Bring back style with this iron and watch as all your clothes are transformed from wrinkles messes to presentation worthy pieces. This steam iron is foldable to allow for secure storage, and it also provides every user with different temperature settings, which will enable you to iron all your different materials with ease. You can use this as a traveling business person, a student, or an adventurer who loves to explore the world. This iron can get to all those places a regular iron cannot reach because of its small size. It also has a non-stick soleplate for all your pleats and pockets. It is undoubtedly the best travel iron.
Key Features:
Electric dual voltage
Foldable irons
Dust-proof
Compact
Specification:
Brand

TeBuy

Weight

1.06 Pounds
Dual voltage range option
Temperature controller
Automatic shut off protection
Leaking water tank
Don't fill up or it will leak
Travel Iron Buying Guide & FAQ
How We Chose Our Selection Of Travel Irons
Brand - Our selection of travel irons included famous brands and emerging names which many customers may not be familiar with. Some of the brands in this article include Steamfast, Black+ Decker, Sunbeam, and many others. They're trustworthy brands known for their production of high-quality irons.
Price - We also considered the different budgets of our readers and provided various kinds of metals to satisfy each category. We have catered for everyone thus, no matter how much you are willing to spend, you will find an iron that suits your needs.
Reviews - Every product continues to sell based on feedback from existing users, and with the travel iron, it isn't any different. For every item mentioned above, our editorial team looked up several comments and reports which provided us with enough information on the operations and durability of each unit.
Features To Look For In Travel Irons
We love to have the best products in our possession as they always ensure us of excellent performance, no matter what. This is true for travel irons as well. With the steady growth of newer models from old and emerging brands, the choice becomes a tough thing to make, and this often leaves us clueless whenever we go iron shopping. Some of the vital features to be considered during the selection process are found below.
Wattage - For travel irons and irons in general, better performance is directly linked with the increase in wattage of your model. Since travel irons are meant to be compact and cute, users often think that they can't possess the needed wattage for an excellent performance, which isn't the case. There are models of travel irons which have high wattages reaching and going beyond 1100 watts. These irons are easy to find, and they may be expensive, but they guarantee you the best output.
Temperature settings and range - The availability of a wide range of temperature settings will allow for a broad range of fabrics to be ironed by the user. Some travel models come with only the basic temperature settings, and this may affect some fabrics. Check for the maximum and minimum temperatures of your preferred models and choose those that offer you the best range.
Water capacity - Water helps in the production of the stem, which helps in the ironing process. Be sure to consider irons with the steaming option, as these units do away with wrinkles and creases quickly. Check for how much water your iron can accommodate before you make a purchase. If the capacity matches the quantity of ironing you do, you can make that purchase, and if it doesn't, you can keep searching for another model which will.
Dimensions and weight - For traveling, we love to have things that are light in weight and small in size, which is why the travel iron was invented. Be sure to choose items which are extremely compact in design, and also light in weight to help keep your luggage at an acceptable weight.
Warranty - Warranties offered by companies offer users with peace of mind while they make use of the product. These guarantees and warranties are high if your iron stops operating out of the blue. They cover the repair and even replacement if the need arises. The safeguards we prefer include the money-back guarantee and the one-year limited warranty.
Extra features - The elements of travel irons are very similar; thus, manufacturers have resorted to adding unique features which enable their models to stand out from the competition. Some of these features include the anti-slip handles, soleplates made from non-stick materials and an extensive cord length.
Travel Iron FAQ
Q: What is travel iron?
A: A travel iron is a compact and lightweight ironing device created for use while on the road. It features foldable elements and ergonomic features which help it do away with the creases and wrinkles on your clothes with ease.
Q: How much does a travel iron weigh?
A: Travel irons by design are incredibly light in weight. This means they come with a range of weights, each of which is below that of the regular iron.
Q: Are travel irons any good?
A: Travel irons are exceptional devices which deliver excellent performances. They are worth every penny since they're highly versatile and easy to use. They are also durable thanks to their premium materials.
Q: Can I use it as a steamer?
A: By design, travel irons aren't meant for use as steamers. These units can, however, operate as steamers once they have the steam feature. If you need a steamer, you're advised to purchase an actual steamer instead of always relying on your travel iron, since it doesn't undertake all the functions of a regular steamer.
Sign Up Now
GET THE VERY BEST OF GEARHUNGRY STRAIGHT TO YOUR INBOX