Best Inspection Cameras In 2022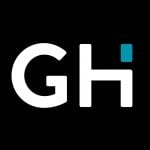 This product guide was written by GearHungry Staff
Last Updated
April 1, 2019
GearHungry Staff
GearHungry Staff posts are a compilation of work by various members of our editorial team. We update old articles regularly to provide you the most current information. You can learn more about our staff
here
.
GearHungry may earn a small commission from affiliate links in this article.
Learn more
Some jobs can get really tricky if you don't have the right tools. The inspection camera is a brilliant tool that effectively allows you to shrink down to the size of a mouse and see what's lurking underneath your floorboards, down drains, and anywhere else you normally couldn't fit.
Back in the day, tradesmen would have had to use a mirror and a torch, but the world has moved on since then. Now, they can work in the dark with surgical precision. Problem is, now you've got to choose the perfect inspection camera for you. Fortunately, we've searched the internet to find you the best inspection cameras money can buy.
The Best Inspection Camera
Teslong Inspection Camera 8MM

The 8MM Teslong Inspection Camera is one of the best-loved products in this category. If you want to skip past all the research and buy one of the best all-rounders, just go ahead and pick this one, you won't be disappointed. It has every feature you'll need for DIY inspection jobs. The two most important things to talk about are the length of the cable (16.4 feet) and the quality of the camera (HD 1080p). This waterproof, gooseneck cable allows you to journey deep into whatever you're inspecting and diagnose the problem. It also has an extra HD camera on the side of the main camera for pipe inspections. 
Of course, an HD camera is useless without a screen to view it on. Fortunately, this handheld inspection camera has a 4.5" IPS HD screen that's protected by toughened glass. Using the button controls, you can adjust the screen angle, zoom up to 2X, and save images to the built-in 32GB memory card. The other thing worth mentioning is that the rechargeable battery lasts up to six hours, which is plenty of time to work out what's going on. 
Key Features:
16.4 foot gooseneck cable 
HD 1080P dual lens 
Side lens for pipe inspection 
4.5" IPS HD screen 
2X zoom 
Built-in 32GB memory card 
Specification:
Brand

Teslong

Model

DMNTS300D8DL5

Weight

4.1 pounds
DEPSTECH Wireless Endoscope
The DEPSTECH Wireless Endoscope is an affordable and reliable inspection camera, designed for use around the house. If you're a DIY enthusiast, this tool could come in really handy in a number of situations. It has an 11.5-foot semi-rigid snake cable, which bends and can hold its shape for easy access to confined spaces. On the end is a 2.0MP inspection camera with adjustable resolutions from 640×480 to 1600×1200. It's not the best image quality we've seen on an inspection camera but it's good enough to see what's going on. 
Crucially, it also has six adjustable LED lights to illuminate the confined space you're working in. The thing we love best about this inspection camera is that it sends the video straight to your smartphone or tablet. That makes it cheaper and easier to use than a lot of more expensive borescopes on this list. 
Key Features:
11.5-foot semi-rigid snake cable
2.0MP inspection camera 
Resolution up to 1600×1200
Six adjustable LED lights
Sends video to smartphone or tablet
Specification:
Brand

DEPSTECH

Model

4331891326

Weight

9 ounces
RIDGID 40043 Model Hand-Held Inspection Camera




The Ridgid is another impressive plumbing inspection camera for less than $100. One of the things we really like about this camera is the way the screen is mounted onto the handle. The screen itself is only small (2.4" color LCD), but it sits on top of the handle and allows you to point the cable like a gun. It gives the whole thing an ergonomic feel.
Aside from that, RIDGID 40043 Model Hand-Held Inspection Camera is not as impressive as some of the other inspection cameras around this price range. They don't say much about the quality of the camera, but it provides reasonably clear images and is helped by the use of 4 LED lights. The camera is at the end of a reasonably short 1.2m (4 foot) cable, but unfortunately, it's not extendable. To be honest, this will be long enough for 90% of jobs, but for a professional tradesman, it might not be long enough.
One of the coolest features on this camera is that it has a video out function, which allows you to transfer live images onto an external device. That means you can get a separate screen and send the images to there so that you can see them really clearly.  You might not use this function all the time, but it makes up for the smaller screen and not many other manufacturers have thought of it. Love this product? Check out our review of the best spirit levels for our top picks.
Key Features:
1.2m (4ft) semi-rigid probe
IP67 waterproof
Video Out for transferring live images
2.4-inch color LCD screen
Powered by 4 x AA batteries (not included)
Mirror, hook, & magnet included
Specification:
Brand

Ridgid

Model

40043

Weight

5 pounds
Bosch GIC 120 C Professional Industrial Cordless Inspection Camera

The Bosch GIC 120C is undoubtedly the holy grail of inspection cameras. On the face of it, it doesn't look that different from the cheapest inspection cameras on the market – except that everything is slightly better. The tool has that high-quality, ergonomic feel that you get with all high-end Bosch products.
It has a 1.2m (3.9ft) cable that is flexible and stays in position perfectly. On the end of that is the super clear camera, surrounded by a bright LED light. The best thing about this camera is that the LED lighting doesn't actually affect the quality of the image. Instead, it sends a consistent and well-lit image to the hi-def 3.5-inch display. It also features innovative 'up is up' technology that automatically rotates the image to the correct orientation. It doesn't matter how much you twist the cable; the camera always knows which way is up. This saves a lot of time and effort to adjust your viewpoint.
You can take pictures and capture video, which is then transferable to a computer via a micro SD card or a USB cable. This is especially useful if you want to document critical areas for further analysis.
The camera can either be powered by a 10.8 V-LI battery or standard AA batteries, lessening the chance of the power running out when you haven't finished your work. Overall, this is the best inspection camera on this list. The old saying 'you get what you pay for' is certainly true when it comes to this sort of technology. Sure, it's expensive, but it's a professional tool that will save a busy tradesman hundreds of hours of messing around. If you are a passionate handyman check out our guide to the best reciprocating saws as well.
Key Features:
1.2m (3.9ft) semi-rigid probe
3.5-inch LCD screen
'Up is up' automatic image rotation
LED lights
Powered by 12V battery or AA batteries
Digital Zoom
1-year warranty
Specification:
Brand

Bosch

Model

0601241200

Weight

2.43 pounds
Vividia 9mm Portable Digital Flexible Inspection Camera




Borescopes are one of those tools that you can't really get for cheap. The technology is too expensive for a company to come out with a $10 model, and even if they did it wouldn't be worth buying. At first, we were slightly skeptical about the Vividia inspection scope, because it costs less than $60. But, when we actually looked into it, it's a great budget option.
Of course, you can't expect it to be amazing for that price. A quick read through the Amazon reviews and you'll find plenty of customers who were expecting a perfect product. It's not perfect, but in most cases, it's good enough. The cable is just a meter (3.3ft) long, but you can add extensions to it, which is a pretty useful feature if you don't know how much length you need.
The camera is 0.3 megapixel, similar to the first snake camera we featured, but it's nowhere near as clear. Most of the complaints about this product are about the camera quality, but it's good enough to see about an inch in front of you so you can make it work. The live images are displayed on a 2.4" full-color LCD screen, but unfortunately, it has no capacity to record images.
The camera head and cable are waterproof enough to meet the IP67 standards, but we're not convinced that you'll be able to see much underwater unless it's really clear. It does come with a hook, mirror, and a magnet. And, it has 4 LED lights that sufficiently light up dark areas.
Overall this camera is easy-to-use and good enough for most simple DIY jobs. But, if you're looking for professional standard equipment, you're going to have to reach a bit deeper in your pockets. Make sure you always have it handy in your tool box.
Key Features:
1m (3.3ft) cable
IP67 waterproof
2.4-inch color LCD screen
4 LED lights
Powered by 4 AA batteries
Mirror, hook, & magnet included
1-year warranty
Specification:
Brand

Vividia

Model

Flex-2.4

Weight

7.7 ounces
DEWALT DCT412S1 12-Volt Li-Ion 5.8mm Inspection Camera




The Dewalt DCT412S1 is a much more serious tool than the ones we've looked at so far. The first clue that it's a professional standard tool is the price – it costs around $340, which is over 3X as much as anything else. The second clue is the quality. It does pretty much the same job as any other inspection camera that we've featured, but it does it a lot better.
They don't publish the specs of the camera, but it produces a much clearer picture than the cheaper models. Plus, it's got the 3X zoom to help you focus in on the problem area, and it's lit with a LED light that's attached to the tip of the cable. The cable itself isn't that impressive – it's only 0.9m (3ft), which doesn't give you a huge amount of reach. You can buy extension cables, but it feels a bit like a slap in the face after you've spent so much already. Let's just hope that the 0.9m is long enough for you.
The screen is 3.5-inches wide and it's a lot better quality than most of the inspection cameras around. You can really see what you're doing. Plus, it's wireless and detachable, which makes getting into tight areas a whole lot easier. You can take pictures and record videos, but you will need to buy a micro SD card.
The great thing about Dewalt products is that they all come with a high-quality 12-Volt Max Li-Ion battery pack. That gives you a lot more battery life than you'd get with an AA battery powered borescope inspection camera. And, it all comes in a sturdy kit box to keep your camera in perfect condition. Don't forget to also check our guide to the best drill presses.
Key Features:
0.9m (3ft) semi-rigid probe
IP67 waterproof
3.5-inch detachable color LCD screen
LED lights
12-volt Max Li-Ion battery pack
MicroSD card needed (not included) 
90-day money back guarantee; 1-year free service contract; 3-year limited warranty
Specification:
Brand

DEWALT

Model

DCT412S1

Weight

8.3 pounds
Extech BR80 Video Borescope Inspection Camera

If you can't quite afford the Dewalt DCT412S1, but you still want a serious inspection tool, then check out the Extech BR80. It's still expensive, but you're not paying the really premium prices that you find with Dewalt and Bosch products. So, how does it compare to the best?
The simple answer is it compares pretty well. You can tell that this product is really high-quality. Everything, from the picture quality to the feel of the buttons, makes it feel like your money has been well-spent. It has a great little camera that sends images to a 2.4" color TFT LCD monitor. Unfortunately, it's not detachable, so it's not as versatile as products like the Dewalt and the DEPSTECH camera probes. The camera is 17mm thin and is attached to a 1m (3.3ft) gooseneck cable that's designed to retain its original shape. Plus, it has four bright LED lights that can be adjusted to find the perfect amount of illumination.
If the 1m cable isn't long enough for you, you can buy 0.95m extension cables. You can add up to 2 of these onto the original cable, making it nearly 3m long, adding to the versatility of this camera. Of course, like all of the expensive inspection cameras, it has a camera and cable with an IP67 waterproof rating. And, because of the quality of this product, you should actually be able to see something when you're using it in the water. It also comes with a mirror, hook, and magnet, which we think is really essential to get the most out of your camera. This isn't the best inspection camera, but it sits nicely in the middle of the price range and offers a lot of the features that the really expensive cameras offer. It is small enough to fit your tool belt as well.
Key Features:
1m (3.3ft) semi-rigid gooseneck probe
IP67 waterproof
2.4-inch color TFT LCD screen
4 LED lights
Powered by 4 x AA batteries (not included)
Mirror, hook, & magnet included
1-year warranty
Specification:
Brand

Extech

Model

BR80

Weight

2.15 pounds
Extech BR100 Video Borescope Inspection Camera

The Extech BR100 inspection camera is the 'big brother' of the camera we just looked at, the BR80. A quick read of the specs and you'll be left confused as to why you'd spend the extra money on this model because they're pretty much the same. They both feature a 1m (3.3ft) flexible gooseneck cable. They both have a 2.4-inch color TFT LCD display. They're both rated IP67 waterproof. You get the picture.
In fact, underneath the hood, they're almost identical. The only difference is that this camera is pistol-shaped, and you can remove the monitor. We already talked about how we prefer this shape of the inspection camera in the Ridgid 40043 review. It's not just because it feels more comfortable in your hand, although that is true. It's because it makes it much easier to use. When you're down on your hands and knees trying to fit the camera's probe through a tiny hole, you need it to be as easy as possible to use. The detachable screen means that you can reach and adjust the camera with one hand and get it further into a small space.
Like the Extech BR80, you can buy extension cables to make it even longer. You also get the mirror, hook, and magnet accessories to make it a more versatile tool. The bottom line is that this is pretty much the same as the Extech BR80, but with a detachable screen. We think it's worth the extra money if you're going to use the inspection camera a lot. It makes it a much better product, but it also takes the price nearer to the Dewalt and Bosch products, which are arguably better cameras. This will be a great addition to your tool bag.
Key Features:
1m (3.3ft) semi-rigid gooseneck probe
IP67 waterproof
2.4-inch detachable color TFT LCD screen
2 LED lights
Powered by 4 x AA batteries (not included)
Mirror, hook, & magnet included
1-year warranty
Specification:
Brand

Extech

Model

BR100

Weight

1.52 pounds
Milwaukee 2309-20 M-Spector Inspection Scope Kit




Milwaukee is one of the world's most respected tool manufacturers. Problem is, you usually have to pay a premium price to own their amazing tools. That's why we couldn't believe that this Milwaukee M-Spector Inspection Kit is under $100. It's on offer at the minute with over $50 taken off the RRP, so you better scoop it up quickly.
As with all Milwaukee tools, it comes in an awesome red toolbox. Not only is this super strong and keeps your camera safe, but it also looks great in your tool collection. It has a small 2.7-inch LCD screen that is placed on top of the handle, in an upright position. This isn't as user-friendly as the pistol-shaped inspection cameras, but it still works pretty well. But you get a clear, crisp image on the screen and it's easy enough to see what you're doing.
The biggest selling point of this inspection camera is the tiny 9mm camera head. This is about the smallest camera head you can get on these tools and it makes it excellent for inspecting tiny spaces. It might not seem like a big deal, but that extra couple of millimeters makes a huge difference when you're trying to fit through a hole in the wall.
The cable itself is pretty standard at 0.9m (3ft) and has enhanced durability. To be honest, though, you'll have to be pretty rough to damage the cable on any of these inspection cameras – they're not built to be really fragile. It's powered by a 9v battery, which isn't really suitable for extended use. It would be better if they included a high-quality rechargeable one like the Dewalt camera, but you get what you pay for. The only other feature to write home about is the pipe guide attachment. This is a handy little tool that makes it easier to maneuver around pipes and makes it a great tool for plumbers. This also makes a perfect DIY gift for your loved ones.
Key Features:
0.9m (3ft) semi-rigid probe
2.7-inch LCD screen
4 LED lights
Powered by 9V battery
Pipe guide attachment included
1-year warranty
Specification:
Brand

Milwaukee Electric Tool

Model

2309-20

Weight

3.9 pounds
SKYBASIC Industrial Endoscope
The problem with a lot of the inspection cameras on the market is the size of the screen. They feature powerful cameras and a long snake camera but you can barely see what's happening on the screen. The SkyBasic Industrial Endoscope doesn't have that problem. It comes with a 4.3-inch color LCD screen that gives you a clear view and allows you to perform accurate live analysis on the application area. The camera is also capable of shooting in 1080p, so the images that are sent to the screen are crisp and clear.
With a built-in 32GB TF card, there's plenty of storage space to record videos and take pictures, if you need them as evidence. You can then remove the card and upload the files onto a computer or phone. One of the only downsides is that the cable is only 5M long. This should be long enough for most applications but it might fall short for some plumbing work. It's also worth mentioning the rechargeable battery, which provides around four hours of continuous use. 
Key Features:
4.3-inch color LCD screen 
1080p camera 
Built-in 32GB TF card 
5-meter cable 
IP67 waterproof 
Six adjustable LED lights 
Specification:
Brand

SkyBasic

Weight

1.15 pounds
NIDAGE Wireless Endoscope Camera

On the face of it, the NIDAGE Wireless Endoscope Camera might look like outdated technology – it doesn't have a screen, the housing looks cheap, and it definitely doesn't look as premium as some of the inspection cameras on this list. However, when you dig down into the details, you'll quickly realize that this is one of the most advanced inspection cameras on this list. The reason it doesn't have a screen is that it sends images straight to your smartphone or tablet. That means you can view the 1080p image on a larger screen, allowing you to perform a more accurate live analysis. 
The other amazing thing about the NIDAGE Wireless Endoscope Camera is the 10M (33ft) semi-rigid snake cable. It can bend and hold its shape to access pretty much anywhere. Plus, the extra length means you can get deep into an area without worrying about reaching the problem. At the end of the snake cable, there are six adjustable 6,500K LEDs to illuminate the work area.
Key Features:
10M (33ft) semi-rigid snake cable 
Six adjustable 6,500K LEDs 
IP67 waterproof 
Battery life – one hour
Specification:
Brand

NIDAGE

Model

885716

Weight

1.08 pounds
Inspection Camera Buying Guide
How We Chose Our Selection Of Inspection Cameras
Reviews – When we're selecting products for our buying guides, we pay a lot of attention to the customer reviews. Sure, you can find out the product's specifications, but you really want to know if it works and that it is easy-to-use. You can always trust customers to give their honest opinion about a product. We also check out some professional reviews to see if they pick up on anything that we've missed.
Price – Everyone has a different budget. Some people will need an inspection camera for their job and, because they'll use it regularly, don't mind spending a few hundred dollars. However, we understand that some of you will just be looking for something to help with your DIY around the home. If that's the case, you probably need a cheaper and simpler tool. We've included inspection cameras from across the whole price range.
Quality – When you're buying tools, quality is extremely important. If you buy the right tool, you should only have to buy it once. In the long run, quality will save you money. You also want to know that you can trust it when you come to use it. The inspection cameras on this list are all high-quality products.

Features To Look For In Inspection Cameras
Camera Size - The average camera head size ranges from 10 to 18 millimeters. A larger camera head directly means it is able to produce a better image and more video files. The opposite is also true. You can also opt for one with a bigger camera head for quality images and videos.
Resolution - Most inspection cameras offer 320 by 240 and 640 by 480 resolutions. Though they may appear lower as compared to the resolutions mobile phones provide today, these inspection cameras are still able to produce magnificent images and video recording files.
Lights - Good lights allow visibility in hard to reach areas. Inspection cameras are built to give a clear view in dark and difficult to access areas. The lights are, therefore, a necessary feature in enhancing visibility. Some inspection cameras provide brighter lights than others and no doubt, effective lights will produce better output in images and videos.
Cable Length - As a connector between the camera display screen and the targeted viewing object, the cable length determines how far you can view an object away from the camera. Some cameras allow an adjustable cable slot which means you can always fix in a different cable that meets your needs.
Disposable vs. Rechargeable Batteries - Disposable batteries may be a better choice for use in a setting where electricity supply is not readily available. In such situations, it's vital to have adequate extra batteries handy. On the other hand, one may argue that rechargeable batteries are a better choice economically, provided electricity is readily available all the time.
Sign Up Now
GET THE VERY BEST OF GEARHUNGRY STRAIGHT TO YOUR INBOX