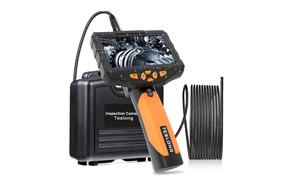 Teslong Inspection Camera 8MM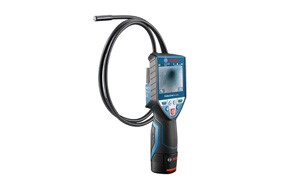 Bosch GIC 120 C Professional Industrial Inspection Camera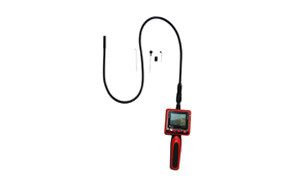 Vividia 9mm Portable Digital Flexible Inspection Camera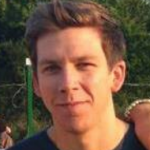 Some jobs can get really tricky if you don't have the right tools. The inspection camera is a brilliant tool that effectively allows you to shrink down to the size of a mouse and see what's lurking underneath your floorboards, down drains, and anywhere else you normally couldn't fit.
Back in the day, tradesmen would have had to use a mirror and a torch, but the world has moved on since then. Now, they can work in the dark with surgical precision. Problem is, now you've got to choose the perfect inspection camera for you. Fortunately, we've searched the internet to find you the best inspection cameras money can buy.
The Best Inspection Camera
Inspection Camera Buying Guide
How We Chose Our Selection Of Inspection Cameras
Reviews – When we're selecting products for our buying guides, we pay a lot of attention to the customer reviews. Sure, you can find out the product's specifications, but you really want to know if it works and that it is easy-to-use. You can always trust customers to give their honest opinion about a product. We also check out some professional reviews to see if they pick up on anything that we've missed.

Price – Everyone has a different budget. Some people will need an inspection camera for their job and, because they'll use it regularly, don't mind spending a few hundred dollars. However, we understand that some of you will just be looking for something to help with your DIY around the home. If that's the case, you probably need a cheaper and simpler tool. We've included inspection cameras from across the whole price range.
Quality – When you're buying tools, quality is extremely important. If you buy the right tool, you should only have to buy it once. In the long run, quality will save you money. You also want to know that you can trust it when you come to use it. The inspection cameras on this list are all high-quality products.
Features To Look For In Inspection Cameras
Camera Size - The average camera head size ranges from 10 to 18 millimeters. A larger camera head directly means it is able to produce a better image and more video files. The opposite is also true. You can also opt for one with a bigger camera head for quality images and videos.
Resolution - Most inspection cameras offer 320 by 240 and 640 by 480 resolutions. Though they may appear lower as compared to the resolutions mobile phones provide today, these inspection cameras are still able to produce magnificent images and video recording files.
Lights - Good lights allow visibility in hard to reach areas. Inspection cameras are built to give a clear view in dark and difficult to access areas. The lights are, therefore, a necessary feature in enhancing visibility. Some inspection cameras provide brighter lights than others and no doubt, effective lights will produce better output in images and videos.
Cable Length - As a connector between the camera display screen and the targeted viewing object, the cable length determines how far you can view an object away from the camera. Some cameras allow an adjustable cable slot which means you can always fix in a different cable that meets your needs.
Disposable vs. Rechargeable Batteries - Disposable batteries may be a better choice for use in a setting where electricity supply is not readily available. In such situations, it's vital to have adequate extra batteries handy. On the other hand, one may argue that rechargeable batteries are a better choice economically, provided electricity is readily available all the time.