Best Hockey Sticks In 2021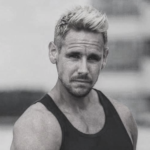 Your guide to this article today is by fitness expert Ben Coleman
Support us! GearHungry may earn a small commission from affiliate links in this article.
Learn more
The stick is to hockey gear what the bat is to baseball gear. The stick is the tool you use to interact with the puck. If you don't have an effective way to manipulate, pass and shoot the puck your hockey career will be extremely brief. As is the case with a baseball bat, not all hockey sticks are right for all hockey players. There's the length to consider, the blade type, the material, weight and more. But if you are relatively new to the sport how are you supposed to know what's a good stick and what isn't? It's difficult we know. That's why we've done the research and testing for you. Below are the best hockey sticks for 2019.
The Best Hockey Stick
Mylec Eclipse Jet Flo Hockey Stick

With a patented blade that allows for easy handling of the puck, a solid wooden shaft that straddles the line between large junior size and small adult size and two-piece construction that lets you mix and match shafts and blades the Mylec Eclipse is one of the best all-around recreational hockey sticks on the market.
Thanks to that replaceable blade the Eclipse JetFlo Stick is one of the few that is truly compatible with both street and ice hockey. You can swap out components and end up with a stick that will perform at a high level regardless of the surface you're playing on. The stock JetFlo blade is reinforced with fiberglass and extra durable. Which makes it an ideal choice for your street hockey tournament. Swap it out for a lighter blade with a bit more curve to it and you have a top notch ice hockey stick. Whichever way you go the Mylec JetFlo is sure to serve you well. If you love hockey, check out our guide to the best air hockey tables.
Key Features:
Replaceable jet Flo blade
Three different sizes
Left and right-hand orientation
Two screws for secure fitting
Specification:
Brand

Mylec

Model

MEJFS

Weight

1.3 pounds
One of the few affordable sticks with a replaceable head
The fiberglass reinforced stock blade does a good job on pavement or ice
If you use it strictly for street hockey it's going to last a long time
You might want to sink an extra screw or two of your own to reinforce the blade if you're going to hit regulation pucks with it
Franklin Sports NHL Team Vinyl Street Hockey Stick
Franklin Sports specializes in affordable hockey gear for recreational enthusiasts. They offer an array of different street and ice hockey sticks with this being among the best of their street-ready junior sticks. The shaft length is 48" long which makes it a good stick for 12 – 14-year-olds. It's light and stylish and easy to manipulate. And you have your choice of 16 different NHL team graphic packages.
The shaft is durable yet flexible birch/popular with a vinyl wrap. NHL Team Vinyl Stick is comfortable and relatively easy to get a grip on. If we have an issue it's this: the stick can't seem to decide if it's a one-piece or a two-piece. The blade fixed but it's not one-piece. It's "fused" to the shaft via 2 screws that aren't going to hold up too well to numerous slap shots. It's not a deal breaker but still, we would have preferred if they either made the stick a true one-piece or went the other way and made it a true two-piece.
Key Features:
15 different designs
Right-hand orientation
Measures at 48 inches for juniors
High impact rigid polymer blade
Specification:
Brand

Franklin Sports

Model

74001F35

Weight

1.2 pounds
The shaft itself is comfortable, reasonably tough and light
This is one of the more handsome discount sticks you'll find
At 48" it's ideal for your junior hockey star
The blade is not part of the shaft
Mylec Senior Total Hockey Stick

Mylec makes a second appearance on our list of best hockey sticks with their "Senior" Total Hockey Stick. But don't go buying this for grandpa because in hockey terms "senior" just means adult. The Senior Total Stick features a 58" shaft and a tough ABS blade. ABS stands for Acrylonitrile Butadiene Styrene and it's a type of durable thermoplastic polymer. ABS plastic is highly impact resistant which makes it a good material for keyboards, power tools and hockey stick blades.
Truth be told this is more of an outdoor hockey stick. But it's so well made and tough that it can make the transition to ice without too much trouble. The shaft has a modicum of flexibility, is easy to get a grip on and isn't so heavy that it's going to wear on you. And there's little doubt the blade can handle quite a few slapshots before it starts to falter. If you want to get the most out of it though, stick to street hockey. If you love sports, make sure you also check our guide to the best tennis rackets.
Key Features:
Measures at about 58 inches
Left-hand orientation
Durable ABS blade
Ideal for street, roller or ice hockey
Specification:
Brand

Mylec

Model

205L

Weight

1.5 pounds
Does a great job holding its own against tough paved surfaces
Holds up reasonably well if you're using it with real pucks
Well balanced, relatively lightweight and very affordable
Makes a good starter stick
Don't attempt too many slaps shots with real pucks
STX Ice Hockey Surgeon RX3.2 Hockey Stick

The STX Ice Hockey Surgeon RX3.2 Hockey Stick is available in such a wide variety that it's nearly impossible to not find one that is perfectly suited to you. It comes in sticks that offer right-hand orientation and left-hand orientation so that no matter what hand you play with, you can select a stick that offers you with the best control. It also comes in three different sizes; junior, intermediate and senior, with each size having been specially fitted for players of different ages and skill capabilities. More so, with a 45, 60, 75, 80, 85 and 100 inches selection of shaft lengths, you can rest easy knowing that no matter your height, the STX I've Hockey Surgeon has a hockey stick for you.
To add to the appeal of this product, every stick is specially coated in a unique paint that prevents it from sliding out of your hand or glove, giving you a perfectly secure grip. Plus, it's nicely curved blade allows you to shoot and strike very accurately. Overall, it flaunts a light and highly durable design that makes it easy to maneuver while playing; its durability gives it the needed advantage of being able to handle hard hits. This stick best of all is very affordable and can be used to play both ice and street hockey by beginners and experts all the same.
Key Features:
Available in a right and left-hand orientation
Comes in three different sizes
Selection of five different shaft types
Coated with a non-slip paint
Specification:
Brand

STX

Model

HS RX32 IX X60 R X924 BBParent
Arsenal Envy Carbon Fiber Ice Hockey Stick




The Arsenal Envy Carbon Fiber Ice Hockey Stick is the first of our sticks made explicitly for the winter game. It features a 60" adult (or "senior" if you prefer) shaft, a moderate 85 flex rating and a standard A92 curve in the blade. Because it occupies the middle ground in so many categories it's a good choice for those who are trying to take their game to the next level but who are unsure which way to go with their equipment.
This is a beautifully balanced, easy to manipulate, lightweight hockey stick that will hold its own against sticks that are two and three times the price. It's also handsome, rugged and carries a 45 day money back guarantee. One way to appreciate the build quality at work here is to hit a few slapshots. When you make solid contact you'll feel the energy move from the blade to the shaft to your arms like they're all a single piece. It's like hitting a perfect drive in golf. This is one of the priciest sticks on our list but if you're committed to the game you'll think it money well spent.
Key Features:
60" adult shaft
Designed for quick release
Optimal blade curvature
Great for street or ice
Ideal shaft to blade balance
Specification:
Brand

The Hockey Arsenal

Weight

1.3 pounds
The stick is beautifully balanced and easy to manipulate
The curvature of the blade allows for optimal puck handling and shot release
It's not going to wilt if you perform a slapshot with a real puck
Like most high-quality items this one is going to set you back a few bucks
Franklin Sports Street Hockey Stick




Franklin Sports takes another bow on our list with their 52" Street Hockey Stick. This stick is manufactured under a National Hockey League license. While that in and of itself doesn't speak to the details of construction it implies that someone at the NHL is taking an interest in quality control. And that can only be a good thing.
The shaft here is 52", which is at the long end of the Junior hockey stick spectrum. Adults may thus be tempted to use it for pickup games of street hockey but it will likely be just a bit short. The shaft itself is fashioned from a mixture of poplar and birch, which both have decent tensile strength and flexibility. While the blade is made from ABS polymer which, as we discussed above, is highly impact resistant and therefore is a good fit for hockey stick blades. Happily, unlike the blade on the Franklin 48" Street Stick the blade here is replaceable. Which provides you myriad options and raises this item to the level of our Best Value. Our handy guide to the best baseball bats features more great products like this. 
Key Features:
Replaceable polymer blade
Hybrid poplar/birch shaft
52" length, right handed
Ideal for serious junior players
Specification:
Brand

Franklin Sports

Model

12102F52RS

Weight

1.3 pounds
This is a reasonably well-made stick that is a good value for the price
The replaceable blade is a major plus that lets you customize the stick to your liking
Not built to stand up to NHL slapshots
A little heavy for its size
Mylec Senior Edge Hybrid Stick

With a 60" reinforced laminated shaft and a carbon fiber blade that's light, flexible and extremely tough the Mylec Senior Edge Hybrid Stick is one after the heart of both street and ice hockey aficionados. This is a true crossover stick that's tough enough to withstand the grinding and pounding it will take from concrete but nimble enough to allow you to fling a wrist shot at the goal that raises the temperature of the air on the way into the net.
While you could very well use this on the street it's really an ice hockey stick at heart. It wants to be slid along the surface of the ice, gently nudging the puck hither and yon until you dump it off to the wing who lifts it over the goalie's shoulder into the net. It's sleek and comfortable with just enough flex to help with passing and shooting but not so much that the stick is vibrating after you release the shot. A great ice hockey stick for the price.
Key Features:
Adult stick with 60" shaft
Carbon fiber blade
Suitable for ice or street
Flexible shaft
Weight 1.5 lbs
Specification:
Brand

Mylec

Model

206

Weight

1.5 pounds
Made for recreational adult players on either pavement or ice
The carbon fiber reinforced blade is light and tough and does a good job with pucks
It's well balanced and reasonably lightweight
The fixed blade means if you break it you need an entirely new stick
Arsenal Covet Carbon Fiber Ice Hockey Stick




The Covet from Arsenal is another ice hockey stick that's tough enough to be used on the street but really comes into its own in the rink. The shaft is 60" long with an 85 flex rating while the blade features a standard A92 curve. That blade is fashioned from high-grade carbon fiber which means that, like all the best hockey blades, it's light and resilient.
The Covet Carbon Fiber stick is extremely light for such a long stick, tipping the scales at just 1.2 pounds. As such it's very easy to manipulate and isn't going to become a ball and chain in the 2nd and 3rd periods. With such a long stick you may find yourself pining for a bit more grip, but it's not necessary since the shaft is reasonably grippy as is. If you love ice hockey you can spend more and get less. Or you can cut right to the chase and pick up the Arsenal Covet. Find more great products like this by checking out our guide to the best golf putters.
Key Features:
Woven carbon fiber blade
60" adult shaft
Lightweight and flexible
Designed for rapid puck release
Intended for ice hockey
Specification:
Brand

The Hockey Arsenal

Weight

1.2 pounds
One of the few consumer grade hockey sticks that is truly ice-ready
It's light and well-balanced which promotes easy puck handling and quick shots
The woven carbon fiber blade won't shy away from slap shots
It costs more than some casual players will want to spend
Hockey Stick Buying Guide
How We Chose Our Selection Of Hockey Sticks
When it comes to determining the best hockey sticks we polled hockey players of all ages and levels. We then took their input, combined it with our impressions of the build quality, balance, weight, and feel of each stick and considered some of the info we gleaned from both user and professional reviews.
Brand - Since our list is comprised mostly of hockey sticks for recreational use you're not going to see the big name hockey gear manufacturers here. Instead, when combing through this sector of the hockey equipment market what we're looking for are good value sticks that can be used on multiple surfaces and which won't break the first time they get banged into the concrete or slapped against a hockey puck.
Price - Again, because we're searching for everyday values here you'll find most of the above sticks are very reasonably priced. Whereas a pro-quality stick might run you $250 most high-quality recreational sticks can be had for $20 - $50.

Features To Look For In Hockey Sticks
Contrary to popular belief, not all hockey sticks are the same nor do they have anything to do with field hockey sticks. Which are an entirely different animal. Here are some of the things to consider when shopping for a hockey stick for yourself or your youngster.
Flex - Sometimes referred to as the "stiffness" of the stick, the amount of flex plays an important role in your ability to manipulate the puck. Or, if you're playing street hockey, the tennis ball or whatever else you're using. Most hockey stick shafts feature a medium amount of flex, which is typically designated by the number 85. An inflexible stick is rated 110. While an ultra-flexible stick would be in the 40-45 range. As a general rule the older the player the stiffer the hockey stick.
Length - For the most part the length of the shaft will be determined by the age of the player. Toddler sticks generally have 20-30" shafts. Junior sizes range from 46" to 54". And "Seniors" (this is hockey-speak for adults) use sticks with shafts from 56" - 62" in length. Whether an adult uses a 56", 58" or longer shaft will depend on their height. Also, offensive players (forwards) typically use a slightly shorter stick than defensemen. The shorter stick providing the forward with great control over the puck, which is important around the net.
Grip - Some hockey sticks have an extra layer of material pulled over the butt end of the shaft that is essentially like a grip on a bicycle handlebar. There are hockey players at both the amateur and pro level who swear by these types of grippy handles. Purists, on the other hand, don't want anything to do with them. Preferring the old school method of hand on an unadorned hockey stick. Which you choose will be up to you. But keep in mind that grips add to the bottom line cost of the stick.
Blade - The blade of the stick is where the game of hockey is decided. The blade is what allows you to manipulate the puck, to keep it away from opponents and to create lightning-fast one-timers and effective backhand shots. Newcomers tend to think that the more curve in a blade is the better. But too much curvature can mess up your shots and make passing problematic. Another thing to consider is the relative angle between the shaft and the blade. This is measured by placing the bottom of the blade flat on the ice or pavement and measuring the degree of angle in the shaft. If you're more of an upright skater you'll want an angle of 6 or 7. If you like to stay low while you skate you'll want an angle of 4 or 5.
Types Of Hockey Sticks
Hockey sticks are divided into two basic categories: one-piece sticks and two-piece sticks.
One-Piece - The one-piece stick is just that. One piece of wood or other material that continues in an uninterrupted manner from the butt end of the handle to the tip of the blade. Many recreational hockey sticks are one-piece sticks A) because they're less expensive to make and B) because they're a good way to get a feel for the game before dropping serious money on a high-quality two-piece stick. Many casual players also find it easier to generate force behind their shot with a one-piece stick. The downside of the one-piece is that if any part of the stick breaks you need to replace the entire thing. Whereas if the blade of a two-piece stick breaks you just take it off and screw a new blade on.
Two-Piece - As we just mentioned one of the major advantages of the two-piece hockey stick is that if you break the shaft of the blade you can just replace it. In addition, even if you don't wind up breaking the blade you can keep a dozen different ones on hand to use as the circumstances require. And it's not just sizes and shapes you can mix and match. It's materials too. Match your favorite wooden shaft with a carbon fiber blade or vice versa. The downside of the two-piece blade is that it's going to cost you more than a single-piece hockey stick. But for those who know and love the game it's usually worth it.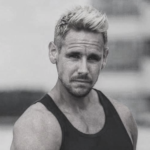 Ben Coleman is our resident sports and fitness product expert who offers a wide range of information in this field. Ben speaks fluently in the language of nutrition, training, and health - with a Fitness and Personal Training B.A (Hon) gained from the prestigious Southampton University in the UK.
The best!
Gear, gadgets & stuff for men
Straight to your inbox