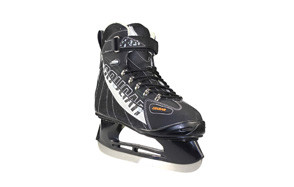 American Athletic Shoe Senior Cougar Ice Hockey Skates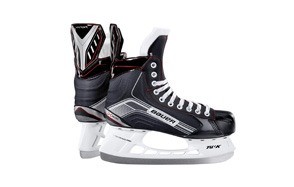 Bauer Senior Vapor X300 Skate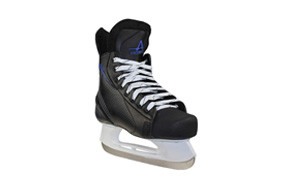 American Ice Force 2.0 Ice Hockey Skates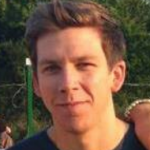 Finding the perfect hockey skates for you is essential for every player. It's irrelevant if you're super skilled or you're just getting started, wearing the correct hockey skate can make a world of difference every single time you take to the ice. Whether you're in search of new skates to take your game to the next level or you're in need of a pair to get started with your new hobby, we're taking a look at the very best ice hockey skates on the market right now to help you find the pair for you in no time at all.
When it comes to finding the best ice hockey skates for an individual player, it's likely that the considerations will vary. With factors such as playing style, skill level, how often you're skating and of course, your budget. In our latest review, we've taken a look at a whole range of skates to suit all levels of skaters so that you can get the most out of your hard-earned dollar.
The Best Ice Hockey Skate
Ice Hockey Skate Buying Guide
As we mentioned earlier, buying the correct skates for you can make or break your success on the ice, so it's most definitely worth spending some time finding your perfect pair and parting with the cash once you've found them. Generally, the best ice hockey skates on the market sit at around $100, although you might be able to get a decent pair a little cheaper. It's worth noting that you should opt for skates that are suited to your ability as well as your budget for the best results. Of course, there's more to it than just taking our word for it, so we're going to let you know how we came up with this shortlist and the features you should be looking for in your search.

How We Chose Our Selection Of Ice Hockey Skates
As with most of the products featured in our buying guides, there are always brands that tend to dominate the market. So, of course, it was only right that these renowned brands such as Bauer and American Athletic made it onto our list. We also know that it's good to try new things, which is why we've featured a whole range of great brands for you to take your pick from. Another purpose of selecting a range of brands is so that we could bring you skates to suit all budgets and abilities, with skates retailing from as little as $50 up to $400+, you're sure to find something for you.
Last but certainly not least, we sift through a whole host of tried and tested reviews on the internet so we can give you all the information you need to know about the best ice hockey skates on the market right now. We read through hundreds of reviews to get a well-rounded review of each skate featured so you can spend less time reading and more time perfecting your technique on the ice!

Features To Look For In Hockey Skates
Finding the right pair of skates to suit you comes down to a lot more than just brand, price and reviews. In fact, there's a whole lot more to it. Thankfully for you, we're going to give you a full run down of the features you should be looking for and why so that you can make an informed purchase and get the most out of your skates on the ice.
Heel Support - Heel support refers to the back of the boot that secures your heel to provide stability as you skate. For beginners, the type of heel support is extremely important so be sure to take this into consideration when you're shopping around. The better the support, the more you'll reduce any chances of injury. To add an additional layer of support, some skates will come with extra padding or straps around the ankle.
Comfort - If you're spending hours of your time on the ice every week, you're going to need a comfortable pair of skates, ideally those that you won't have to wear thick socks with. Although most skates will come with decent cushioning as a standard, there are various different materials and options on offer. For optimal comfort, you want to go with skates that have cushioned soles, breathable materials and waterproof properties to keep your feet dry and snug at all times.
Holders and Runners - The purpose of holders and runners are to mobilize the skater. Most beginner skates will use a one-piece holder or runner, where-as skates suited to skilled or competitive skaters will utilise a two-piece design. Generally, all of the holders and runners you'll find on any decent skates are of good quality and will only break if a high-velocity shot is taken directly by them. It's worth noting that if you're unfortunate enough to break the holder/runner on your skates, it will likely cost around $50 to fix. So, if you have an entry-level pair of skates, you'd be better off replacing them since there isn't much difference in the cost.

Laces - There's nothing worse than when you've found your flow on the ice or you're playing competitively than finding your laces are underdone. It can be potentially dangerous. So, finding a skate with a quick and easy lacing system that will leave you feeling secure at all times. That being said, if you're not happy with the laces in your chosen skates, they can be easily changed, so it's not the be all and end all, just worth some consideration.
Size - It's important to remember that the majority of skates on the market come up smaller than standard shoe sizes. Although some brands claim that their sizing is in line with standard sizing, you'll need to try out your skates to find the perfect fit.
To ensure your skates fit correctly, you should perform simple a test. Ideally, when your foot is in your skates, your toes should barely reach the end of the toe cap, with around a quarter inch of space sitting between the back of the boot and your heel. In order to test the fit, you can simply use a pencil to do so. This test is really straight forward, allowing little room for error. You simply need to put your skates on without lacing and pull the tongue out. Once the tongue is out, you need to pop a pencil across the third or fourth eyelet. If the pencil rests on the top of your foot and doesn't move, you'll have determined that your skates are a good fit.
To test the rigidity of your skate, which is important for all-round support, you can try out the squeeze test. All you need to do is hold the skate from behind the ankle and squeeze together with your thumb and index finger. If your skate folds in on itself, you can rest assured that it's far too flexible. A little flexibility can be favourable for beginner players; however, experienced and power skaters need to go for firm ankle support for a quality skating experience.

Level of Play - It's also important that you consider your level of play when you're shopping for your skates. If you plan on casual skating, or you're inexperienced, you may not know enough about your skating style and use to purchase an expensive pair of skates. If this is the case, opt for a pair that are both budget-friendly and versatile until you're in a position to part with more cash for the right style that is best suited to your use and needs. If you know the type of skates you'll need, it's worth purchasing skates that are best suited to your style, regardless of price. It will pay off in the long run!
To summarise, if you're a beginner skater, you should aim to pay $100 or less for your first pair of skates until you can determine your wants and needs. Once you've found your groove on the ice, you might want to invest in a slightly more high-tech pair of skates. You'll likely find a great pair of skates for less than $200 although there are options to spend significantly more in your search for the perfect pair. In terms of brand, there is a whole range of reputable brands to choose from, all of which have fantastic reviews. Finding the correct skates for you will likely come down to personal preference, a little trial and error and how often you plan on wearing them. With a sport such as ice hockey, it's essential that you have a pair of skates that will not only perform well but keep you safe. As with all competitive sports, injuries may occur. Equipping yourself with a good-fitting pair of skates with all the support and safety features you'll need will go a long way! Happy skating!