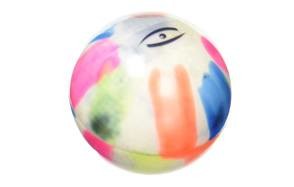 Harrow Field Hockey Ball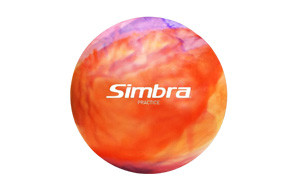 Simbra Official Field Hockey Indoor/Outdoor Practice Balls
STX Field Hockey Official Game Ball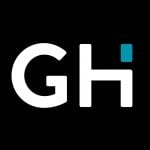 Hockey is probably one of the most difficult sports to play as you must be able to control a ball with a stick and to play the game correctly the right gear is required. Essentially, no hockey game is complete without the right ball! With the different hockey balls available, it can be hard choosing the right one, and most are different according to your sport modality. If you are after a hockey ball suited for field hockey, our well-curated list below offers some of the best field hockey balls.
The Best Field Hockey Ball
Field Hockey Ball Buying Guide & FAQ
How We Chose Our Selection Of Field Hockey Balls
It can sometimes be quite tough and time consuming to select the right field hockey ball to suit a particular need. In choosing these balls, the considerations of paramount importance are the brand, price and customer reviews.
Brand - The brand of a particular hockey ball does not come easy at all since it depicts the character of not only the ball, but the company producing it. The ball brand showcases the performance of the ball over a very long period of time. It the particular hockey ball had performed creditably and consistently well over the past, it establishes itself as a good brand ant consumers take it very serious. They will thus go for that brand since it has been found to be reliable. Good brands generally take time to build, since it also involves trust.
Price - Price is usually equated to quality, the reasoning being that if the input components are quality, it will by inference be expensive and if expensive will lead to high output cost resulting in high product price. But this reasoning may not always hold. It is possible to come out with products with less expensive input products which will lead to reasonably priced output product. On the other hand, the pricing of a product involves more than just the cost of the inputs. For example, a manufacturer might want to penetrate into a particular market to which it is new, and would want its products to be priced low even though it is quality. Furthermore, there are situations where products are produced with cheap input products but priced highly. The conclusion of the matter is that though the price is a guiding watchword, it is not absolute to determine the quality of the product.
Reviews - Most people depend on the reviews before buying a product. In field hockey ball purchases, this position is still recommended. Reviews are written by people who have actually purchased and used the ball and can attest to its performance. If the ball served well the purpose for which it was made and bought, the review will be positive and if not, the review will be downbeat. Generally, the more positive reviews a field hockey ball attracts, the better the quality of the ball.

Features To Look For In Field Hockey Balls
In buying field hockey ball, it is important to look out for such key characteristics as color, weight use to which it will be put.
Color - Field hockey is played in a variety of fields both natural and artificial. The field may be of grass, clay, hard court or turf. No matter the field of play, the ball need to be highly visible and totally conspicuous not only to the players and referees on the field but also to officials, cameramen and even spectators off field in order to minimize or eliminate any possible distrust and contention that may arise. It needs to be so also because some of the courts especially deep grass field may overshadow the ball and make it hidden. Additionally, the ball color chosen need to have good contrast to the pitch and surrounding areas. so it would be inappropriate to have a green ball for a green grass field of play. Hockey balls need to be generally brightly coloured so they can be easily found on or off the field. That is why white is generally used as the standard colour.
Weight - International conventions require that field hockey balls meet some weight specifications. According to the FHA of the US, a field hockey ball should weigh between 5.5 and 5.75 ounces, or 156 and 163 grammes for it to be used in professional competitions, though Olympics rules allow for slightly heavier weights.
Use - Whether the hockey ball will be used on clay, grass, turf, hard court or even sand based turf; whether it will be used indoors or outdoors, for practice or for high level competitive games need to be considered before purchasing it. Sand based turfs usually accommodate lighter balls than grass or turf. Young and learning hockey players prefer lighter balls whilst professionals are more comfortable with heavier balls.

Field Hockey Balls FAQ
Q: What are field hockey balls?
A: Field hockey balls are hollowed, hard, spherical plastic objects, sometimes with a corky interior and dimpled surface, used for field hockey plays, games and competitions.
Q: Why do hockey balls have dimples?
A: The dimples help the ball to maintain speed when moving on a wet surface or field, or when mid-air. It also enhances the skills of the game and as well creates captivating design patterns on the body when it hits an exposed part of the body of the player.
Q: What's inside a field hockey ball?
A: The hockey ball itself is spherical in shape and hollowed but the shell of field hockey ball is made primarily from a hard non-flexible plastic and this plastic is shaped around a cork interior.