Best Ice Skates In 2022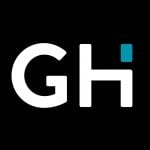 This product guide was written by GearHungry Staff
Last Updated
January 16, 2020
GearHungry Staff
GearHungry Staff posts are a compilation of work by various members of our editorial team. We update old articles regularly to provide you the most current information. You can learn more about our staff
here
.
GearHungry may earn a small commission from affiliate links in this article.
Learn more
As winter and freezing temperatures look set to arrive, you might be thinking about taking up a new winter sport. Whether you fancy hitting the local frozen lake or pond to try out your skills across the ice or prefer to do your skating indoors, the one thing that you're going to need is the best ice skates your budget can afford. You don't need to be planning a future as an Olympic figure skater, or join an ice hockey league to invest in the best skates. Ice skating is a hugely popular and fun recreational activity enjoyed not only during the winter months. The boot you choose will ultimately depend on whether you are prioritizing speed or technical precision. Hockey skates are fast and highly maneuverable, whereas figure skates support jumps and spins. In between, you have hybrid style recreational boots which offer the best of both worlds, comprising a soft and comfortable boot with a durable and dependable blade. Let's take a look at some of the best options when it comes to ice skates.
The Best Ice Skates
Riedell 110 Opal Recreational Ice Skates
From popular skating brand, Riedell, our Best Choice ice skates, the 110 Opal Recreational Skates, are available in either Black or White and are a perennial favorite. They're easy to wear, combining comfort with support and they look attractive too. They provide a good amount to stability while still being lightweight which is what makes them an excellent choice for beginners and recreational skaters. The lining is nicely quilted so that it provides underfoot cushioning and the split tongue design also ensures more stability over the ice. They're designed featuring a maintenance-free PVC sole which does an excellent job of keeping the feet dry and warm. They come fitted with stainless steel Spiral, nickel-coated blades that deliver a smooth edge and a good gliding action on the ice. If you're just starting out, or you are looking purely for a recreational pair of skates that you can wear all day long, the 110 Opal blades from Riedell are and excellent and affordable choice. In terms of support, they get a light rating with a score of 20 out of 100 on the support scale. You may also like some of the best ice hockey skates from our list, so take a moment to check them out.
Key Features:
Provide light and stable support with split tongue design
Simple lacing system
Ideal for beginners and recreational use
Foam quarter padding for extra comfort
Stainless steel smooth gliding blades
Specification:
Brand

Riedell

Weight

6 Pounds
Supportive
Comfortable
Durable
Easy to maintain
Smooth gliding
Basic recreational use only
Jackson Ultima Mystique Series Figure Ice Skates
Our next best ice skates are from Jackson. We're taking a look at their Ultima Mystique skates, an excellent intermediate option for those of you making your way up to freestyle skiing. They're a classic and attractive looking vinyl-coated boot which offers a good amount of stiffness and protection. What that means is that you are better supported as you advance to executing more challenging moves. They're designed with a felt back tongue comprising vinyl and mesh for comfort and breathability. The heel pocket is anatomically designed for extra comfort and provides a high-quality fit. They're overall a durable and reliable ice skate requiring minimal maintenance. The boots and blades arrive connected as a package, so you've nothing to do except get on the ice. They feature all-purpose chrome blades. With a stiffness rating of 5, combined with that soft synthetic lining, these boots offer proper protection. 
Key Features:
Flexible sizes to fit men, women, boys and girls
Comfortable and durable man-made uppers
Mesh comfort tongue and extra ankle padding
All-purpose chrome blades
Easy to care and maintain
Specification:
Brand

Jackson Ultima

Model

JS1595

Weight

6 Pounds
Comfortable
Durable
Flexible
Easy care
All-purpose blades
American Athletic Men's Tricot Lined Ice Skates
These inexpensive skates Men's Tricot Lined figure skates from American Athletic are our Best Value choice. If you're looking for a pair of classic men's ice skates, then these are an excellent option. The price is indicative of their entry-level rating which means they're great for anyone just starting out. What sets these skates apart is their comfortable Tricot lining which is smooth and finely textured. The boots themselves look very stylish with their all black lace-up design with the manufacturer claiming that the sizing is accurate to shoe sizes. That should make picking up the perfect pair a breeze. They're easy to clean and maintaining and can be simply wiped down with a damp cloth. The heels of the boots are made from easy-care PVC while the blades are constructed from durable carbon steel. Suitable for beginners and those of you looking to learn the basic moves, these American Athletic Tricot Lined boots will feel very limiting for anyone wanting to advance to more difficult spins and challenging moves. Our guide to the best roller skates features more cool products like this, so check them out.
Key Features:
Excellent entry-level skate
PVC exterior is easy to clean and maintain
Sizing is true to shoe size
Durable construction
Nickel-plated steel blades
Specification:
Brand

American Athletic

Model

55210-P

Weight

3.9 Pounds
Comfortable
Fit well
Very affordable
Easy care
Ankle support
Poor quality construction
Jackson Ultima Softec Elite Men's Ice Skates
If you are on the hunt for men's ice skates, then the Elite ST7002's from Jackson with their Mark II blades could well be the perfect ones for you. They come in a full range of men's adult sizes from a 4 up to a 12 but be aware; they only come in the one Medium width fitting so might be too narrow for wide feet. They're a very attractive and stylish looking ice skate and are fully lined for maximum comfort. This makes them an excellent choice for beginners. Both the upper and tongue are padded with cushioned foam. They also feature Thinsulate lining which does an excellent job of keeping feet warm. The brand's durable Mark II figure blades come attached as standard so you are ready to hit the ice rink and practice those twist and turns. They're also easy to pull on and off, thanks to a heel tab, while loops enable quick and fuss-free lacing. Constructed from a durable nylon upper, they're designed to look good as well as last. Finally, a velcro ankle strap can be secured in place for flexible hold and support. Be sure to also check out our guide to the best inner skates for more quality products like this.
Key Features:
Cushioned foam padding for maximum comfort
Velcro ankle strap fasteners
Durable nylon uppers with pull-on heel tab
Thinsulate lining for extra warmth
Lace loops or quick lacing
Fully lined
Warm
Comfortable
Easy pull on and off
Full range of adult sizes
Jackson Ultima Glacier Figure Ice Skates
Like the other Jackson ice skates we've so far reviewed, this Ultima Glacier skates are an excellent choice. Available in your choice of either Black or White, they're a fashionable and stylish choice, designed traditionally and featuring stylised chrome inserts. They're easy to wear and also maintain thanks to that PVC construction. Reinforced vinyl uppers deliver extra strength, support as well as durability. They're also comfortable to wear with a rolled padded lining and extra foam support about the ankles. The tongues are also nicely padded with felt to be comfortable and non-irritating. When it comes to blades, these Ultima Glacier boots are fitted with the manufactures Mark I blades which are ideal for beginners. They're a popular choice in learn to skate programs.
Key Features:
Extra ankle foam support
Reinforced vinyl uppers for durable strength
No maintenance PVC outsoles
Mark I blades are easy to learn to skate wearing
Traditional looking uppers with stylised chrome inserts
Traditional design
Comfortable
Non-irritating
Low maintenance
Ideal for learn to skate programs
PVC construction is little hard to break in
Jackson Ultima Softec XP1000 Leisure Skate
We're sticking with Jackson Ultima for our next best ice skates recommendation. If you are a beginner and you want to look as good and perform with confidence on the ice, then you will love these Softec XP1000 boots. They feature a unique external skeleton design. Not only does that mean these boots look bold and funky, but it also adds to their overall comfort and support from a practical perspective. Available in a choice of colors including Lime, Orange, Pink and Purple, these Softec XP1000 ice skates also come in a range of sizes to fit both men and women. Featuring a heel tab design, they're easy to pull on and off. They also combine both lacing alongside a velcro fastener for even better stability and support. These are leisure style ice skates designed purely for recreational skating and therefore they don't have ice picks on the front. That means their functionality is limited and they're unable to be used as an all-out figure skate. They're a great option though for beginners and come with recreational blades already fitted.
Key Features:
Soft style boots with external skeletal structure
Supplied with recreational style blades attached
Choice of three different colourway
Fit true to shoe size
Heel tab for easy pull on and off
Sporty designs
Entry-level option
Comfortable
Supportive
Unisex sizing
K2 Skate Men's F.I.T Ice Skates
Our next best ice skates for men are brought to you by K2 Skate and are their extremely sporty looking F.I.T skate. Designed with a soft boot, they're the ultimate in comfort and feature an enhanced stability cuff delivering all the confidence and support you need. If you don't want the pain and hassle of breaking in a new boot, then these K2 Skates are an excellent option as they should fit like a glove from the get-go. Inside they feature a warm brushed liner which also helps to keep feet warm and dry while externally they're made using water repellent fabrics. Featuring injection-locked stainless steel blades, you can enjoy precise contact with the ice and once sharpened, these blades should also hold their edge for an impressive amount of time. With the combination of traditional lacing as well as velcro fasteners and an easy to pull on and off heel tab, you'll have no issues getting in and staying in these F.I.T skates all day long.
Key Features:
Soft boot design with external skeletal structure
Fitted with an enhanced stability cuff
Designed from water repellent materials
Traditional lacing closure with a velcro strap and heel tab
Stainless steel injection-locked blades
Specification:
Brand

K2 Skate

Weight

5.9 Pounds
Comfortable
Sporty
Stable and supportive
Water repellent
Warm
Need to be sharpened before use
Ice Skate Buying Guide & FAQ
How We Chose Our Selection Of Ice Skates
When creating our comprehensive buying guides, we take care to include the points that most purchasers of ice skates are likely to be considering:
Brand - ice skates are no different to many other categories in that there are leading household names best associated with the discipline. That's why it's not usual to see the top brands featuring heavily on our lists. We've covered off the usual suspects from Jackson Ultimate to American Athletics as well as premium hand made options for Czech manufacturer Botas. We aim to mix things up a little with something for everyone in our range of product recommendations.
Price - one quick look at our guide and you'll quickly see that you can pay a little or a lot for a pair of skates. From recreational and entry-level skates ideal for beginners to top-notch, high fight professional style skaters designed for the Pro Leagues. The price tag isn't always representative of the quality so we do our research and homework to come up with quality goods at a range of prices to suit all budgets.
Reviews - paying attention to what other customers have to say about their experience of using products is integral to our selection process. We spend hours analysing reviews to narrow down our recommendations.
Features To Look For In Ice Skates
If you're looking for a new pair of ice skates, below are just some of the key features we recommend you consider.
Support - It's super important that your skates offer the correct level of support for your discipline. They need to provide protection and support without being restrictive and overly tight. If you land on a skate that doesn't fit correctly and fails to offer the right amount of support, you could end up damaging your foot or ankle. A quick way to assess whether you're wearing the right supportive skates is to check whether your heels life when your skates are fully laced up. If they do, they're not the right fitting skates for you.
Comfort - Comfort is always important, especially if you are wearing ice skates for prolonged periods. Skates can be challenging to break in, especially compared with your regular footwear. They might take a few weeks before they feel comfortable so perhaps start by wearing them for just 30 minutes a day until you've built up a tolerance. As with the issue of support, you must get the balance right. Don't sacrifice the protective structure of the boot in favour of extra cushioning. Go for boots that are constructed from durable and tough materials that have been designed to last.
Features - Do you prefer a lacing or a buckle system? Whichever you opt for, again, it's vital to ensure they provide a secure and stable fit while also feeling comfortable to wear.
Style - Style-wise, the skates you purchase should be dictated by the activity you enjoy the most. Figure skates won't give you the speed you need for racing and touring skates, which are intended to cover large areas in a shorter duration, won't support the jumps and spins needed in figure skating. So get clear on your intentions first before you go ahead and invest in the best ice skates for you
Ice Skate FAQ
Q: What are ice skates?
A: Designed for use on ice surfaces, today's ice skates feature a comfortable boot, attached to a metal blade underfoot which propels the wearer over the ice in the action of ice skating. The very first ice skates were made from the bones of animals including deer, ox or horse and attached to the feet with leather straps. These boots were used in conjunction with a pole featuring a metal spike which was used to push the skater forwards.
Q: What is the difference between hockey skates and figure skates?
A: Besides recreational skates which are always an excellent choice for beginners as they arrive factory sharpened and ready to hit the ice, your two main options are hockey sakes and figure skates. Ice hockey skates are very different from those you'd wear for figure skating. For a start, they're typically constructed from reinforced plastic or nylon as opposed to the more flexible leather designs of figure skates. They're designed to offer a high level of protection and also to support traveling at great speed across the ice.
Figure skates, on the other hand, need to be more flexible with high-quality plates, toe picks and blades to support the high level of technical movement required for spins, jumps and tricks and clean stopping and starting. Their blades are usually curved in shape which promotes good balance and weight distribution.
Q: How do I sharpen my skate blades?
A: The level of sharpness of your blades will affect your speed, agility and performance across the ice. Blades can be sharpened professionally by taking them in to be regularly serviced at an appropriate reputable store. Alternatively, you could manually sharpen your blades.
The general rule of thumb is that for every 15-20 hours spent on the ice, your blade edges will require sharpening to optimise their gliding action. Nicks to your blade edges can cause problems when catching the ice so it's an excellent idea to routinely run your fingers down the sides of your blades to access whether there are any nicks. Just by touching your blades, you'll instantly notice any areas that feel different.
Sharpening those skate blades involves running the centre part of the blade along a spinning grinding wheel. This regains a pointed and sharper edge that will better cut into the ice. With regular use, blades become more rounded and won't deliver as much bite or precision. The level of sharpness is referred to as the groove, hollow grind or ground radius. Four main variables will affect the edge that a skater can tolerate; their weight, the discipline they practise, the temperature of the ice and also the skaters overall level of proficiency.
Sign Up Now
GET THE VERY BEST OF GEARHUNGRY STRAIGHT TO YOUR INBOX