Best Arrow Saws In 2022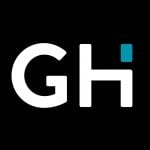 This product guide was written by GearHungry Staff
Last Updated
September 25, 2019
GearHungry Staff
GearHungry Staff posts are a compilation of work by various members of our editorial team. We update old articles regularly to provide you the most current information. You can learn more about our staff
here
.
GearHungry may earn a small commission from affiliate links in this article.
Learn more
If you're still wasting your money buying arrows from the store, you need to stop right this minute. What are you playing at? Don't you know you can make your own from the comfort of your own home? No? Have you been living under a rock? Nah, we're just kidding, it's not that bad, but if you are still a slave to Big Arrow, it's time to make a switch, and the best arrow saw is the perfect place to begin.
With an arrow saw, there's no need to worry about waiting around or relying on the Postal Service for your essential hunting gear ever again. It's a fantastic way of adding to the self-sufficient nature that outdoorsmen just like you pride themselves on.
It's about more than freedom and saving money, though. The right arrow saw for you will help you customize your arrows to ensure they fit perfectly in your hunting crossbow. You can adjust the length, you can personalize the type, and the most ambitious among you can add your own flair so that there's never an argument over whose arrow is whose next time you're deep in the backwoods.
It's no good just buying any old arrow saw, though, which is why we've scoured the land to identify the arrow saw which will put all others to shame because if you want reliability, you need to invest in quality.
The Best Arrow Saw
Gino Development TruePower 919 High Speed Arrow Saw
Super cheap but also effective and reliable, the Gino Development TruePower 919 High Speed Mini Miter/Cut-Off Saw is our number one pick for the best arrow saw you can find today. It delivers precise, smooth cuts for fantastic consistency and satisfying results every time, and is easy and safe to use, even for beginners.
Running on 110 volts with a blade speed of 7800 RPM, it's both powerful and efficient, while the long power cord (measuring 71 inches) gives you plenty of opportunity to move around and navigate if needed without the risk of tripping. The half-inch cutting depth also ensures plenty of space while still maintaining accuracy, and the 2-inch blade ensures comfortable performance and you can secure it to the table with the built-in clamp.
It comes complete with an instruction manual for easy, hassle-free setup and it's also highly versatile, too, and that's because it's not technically just an arrow saw.
You can also use it to trim the heads of bullet casings, glass, and more although it does feel like there isn't substantial torque for more demanding projects, though. However, with such a wide range of applications it's a useful tool to have even if you never use it to cut arrows, and even if this is the case, you're still guaranteed superb value for money whether the job is small and quick or requires a little more focus. For more amazing tools for your workshop, check out our guide to the best pole saws.
Key Features:
Precise, smooth cuts
110 volts
7800 RPM
1/2" cutting depth
2" blade
0 – 45-degree miter gauge
Table clamp
Specification:
Brand

Gino Development

Model

01-0919

Weight

3 Pounds
Instruction manual
Long power cord
Suitable for a variety of materials including wood, plastic, and soft metals
Weston 8000 RPM Arrow Saw
More powerful than the TruePower, the Weston Arrow Saw 8000 RPM is a spectacular feature in the arrow saw industry. For those looking to make their own arrows, it provides everything you could need to get the ball rolling, and even those with more experience will find a lot to love here, too.
The complete kit includes a plethora of awesome and highly useful features to ensuring your shift from store-bought to homemade is as streamlined as possible. This means it features 2 blades, 2 adapters for the dust collector, and 2 arrow spin testers to ensure perfection with every finish arrow.
The blade is strong and can cut through carbon like a lightsaber through Greedo's forearm, while the blade shield keeps your fingers and other precious body parts safe and secure. The block length is easy to adjust to find the right arrow size, and the whole setup is marvelously intuitive.
However, if you enjoy a quiet workshop (or are planning to cut arrows in the dead of night, although we're not sure why you would other than to irritate your family), it's very loud, and the motor comes with an almost-distracting rattling sound that while not being a problem, still might cause those who don't know to expect it some concern.
It's not a major issue, especially if you know everything little thing will be all right, but we'd still prefer our tools, especially ones with sharp spinning blades attached, to not sound like they will go rogue at any moment. Our guide to the best track saws features more useful tools like this, so check them out.
Key Features:
Complete arrow saw kit
2 blades
Dust collector with 2 adapters
2 arrow spin testers
Precise cuts
8000 RPM
Blade shield
Specification:
Brand

Weston

Model

52-0601-W

Weight

8.91 Pounds
Built in measuring scale
Rubber feet to prevent slipping
Suitable for all arrow shaft types
Motor is a little too loud and rattly for peaceful work
T-Bird Archery Modular Arrow Saw
The next arrow saw is also our choice for the best value pure arrow saw you can buy today. This T-Bird Archery Modular Arrow Saw is a fantastic option for those who need a compact and portable machine that still does the job repeatedly.
The modular style of this arrow saw does exactly that, and thanks to the useful assembly clips you can easily assemble and disassemble the saw to maximize space around the workshop when you're not using it while also not taking up too much room when all put together.
It can cut all sizes of arrows and bolts for versatile performance, and it can also be assembled for both right- and left-handed users so nobody feels left (ha!) out. You can cut many arrows in one sitting without risking damage to the saw and saves you buckling down every night getting arrow ready for the next day out. While we don't recommend wasting them and haphazardly firing them willy-nilly, this will at least give you a solid backlog, just in case.
The deburring tools help you smooth the edges to ensure higher quality arrows that could fool your archery and hunting buddies into thinking you bought them at the store, and let them think that, at least we know the truth. You've also got spin testers to increase lifespan and guarantee clean and true flight that hits the target every time.
The only problem is that there's no instruction manual to put everything together, which could be an issue if you are entirely new to making your own arrows. However! We know you're a smart guy, so even if you are a total novice, we're sure you can figure it out. You may also like some of the best scroll saws from our list, so be sure to check them out.
Key Features:
Modular design
Spin testers
Deburring tools included
Cuts all arrow and bolt lengths
8000 RPM
Compact design
Suitable for right- and left-handed use
Specification:
Brand

T-Bird Archery

Model

B072P24CZJ

Weight

4.95 Pounds
Cuts many arrows consistently in a single
Simple storage solution
Portable design
Lack of instructions may cause some issues for novices
Arrow Saws Buying Guide and FAQ
How We Chose Our Selection Of Arrow Saws
In order to identify the best arrow saw for you, we used these 3 vital factors to help us determine which products made the cut (sorry).
Brand - The brand is the first thing you see when researching new products and it helps give you an idea of the quality you should expect. Selecting the right brands which could back up their reputation with high-performing and reliable products is always one of the first things we consider when making our guides.
Price - Quality tools are never cheap, and you wouldn't want cheap tools, anyway so as not to risk injury to you or others. But you've got to consider whether the price of the arrow saw is a good-value trade off over buying your own arrows whenever you need them. We've identified products that cover a range of prices to ensure you make your money back much quicker than you'd expect while also doing our best to appeal to all budgets and needs.
Reviews - Finally, reviews are the best way for us to understand how effective and reliable a single product is. As much as we like to get into our research, it's never long enough to discover how well these products work after a month, 6 months, or even a year. Taking advice from user reviews is the only way we can pass on the information to you to ensure we only recommend the best, most reliable, and most durable products around.
Features To Look For In Arrow Saws
Before you loose your arrows, check out these key feature to think about before you buy the best arrows saw to ensure you hit the bullseye and don't miss the target.
Quality - As with any tool you bring into your arsenal, quality is the number one thing to consider. Poor quality tools will not do the job you need them to do, and while they may (sometimes) save you money, it's often never worth it, and you'll end up spending more in the long run. Bad quality products also leave you and others at greater chance of injury because of poor construction and low standards.
Blade Speed - The saws we selected boast blade speeds ranging from 7800 to 8000 RPM, so there's not a lot of difference, and novices may not notice the difference. However, if you're more experienced, you may want to rely on greater power to ensure efficient performance, although this will require more work on the motor which could wear the mechanism out faster.
Use - Obviously, you need an arrow saw to cut arrows, but many products are more versatile than that and you can work with a variety of materials if needed. If you're looking for a simple arrow saw, you can find one at a reasonable price. However, it may be more beneficial and worth your money to invest in something that can do a little more.
Set Up - An easy setup can be the early difference between total product enjoyment and abject buyer's remorse. Homemade arrow veterans will understand the ins and outs of setup, but beginners may have more trouble especially if you get your hands on one without an instruction manual.
Arrow Saw FAQ
If you've made it this far, we would hope you understand a little of what we've been talking about, but if not and you have some questions, you've come to the right place.
Q: What is an arrow saw?
A: An arrow saw is a machine used to create your own arrows. Long gone are the days of needing to rely on store-bought arrows and making them yourself in your workshop is a cost-effective and customizable way of adding the perfect arrows yo your arsenal.
Some people, especially those who love to do everything themselves (and more power to them) will make their own arrow saw out of materials they have lying around the house. However, if you're not great with your hands, then buying an arrow saw online is just as acceptable.
Arrows saws comprise several key components and all of them are crucial for crafting, perfecting, and maintaining your home made arrows. These components are:
Measuring Scale - The measuring scale helps you determine the length of your arrows and gives you an idea of whether you're cutting them at the right length. If the scale is not accurate, you risk cutting a whole batch of arrows that are not large enough or conversely, too large) for your bow to handle.
Securing Clamp - A securing clamp keeps the arrow in place during the process and ensures you cut it in the correct place and at the right angle.
Blade - The most important part of the saw cuts the arrow to the correct size, to ensure high quality results with every arrow batch, it's important to keep this blade sharp and clean it after every use to prevent jamming.
Motor - The motor powers the blade and it's likely you'll buy an arrow saw that runs at least 7800 RPM. This is a fine speed for beginners who are a little cautious (although you shouldn't be), but experts may seek more power.
Blade Shield - The blade shield protects both you and the blade from damage during your projects. Without it, you risk hurting yourself or breaking the blade, and then what are you going to do? Probably buy a replacement, but you'll need to wait for one!
Table Clamp - This part of the saw keeps it secure to the workbench. Without it, there's always the chance that it shifts and - well, we don't need to go into detail. Not all saws have a table clamp, so you may need to improvise.
Spin Testers - The spin tester is used to check the flight of your arrow without actually firing it. Using this will give you an idea of whether your arrow will fly straight and true or skew to the left at the last second. Regardless of whether you need arrows for archery or hunting, a straight and precise shot is essential.
Deburrer - Deburring tools sand down the arrow to smooth the edges to make them easier to handle and also ensure a more trustworthy flight. Like spin testers, you don't find them on all arrow saws, so you may need to purchase a separate kit if you want your arrows to meet your high standards.
Dust Collector - Dust collectors and their vacuums are essential for multiple reasons. They keep dust and debris out of your eyes, clearing your vision to successfully cut your arrows and they also keep this same dust and debris from clogging the blade and motor. This makes maintenance much easier and reduces the workload.
Q: What are safety tips for using arrow saw?
A: While it's not as substantial or downright terrifying (to amateurs) than table saws or chainsaws, an arrow saw is still dangerous if you don't take the correct precautions to protect yourself and ensure complete safety. Just like working with any power tools, your safety should be the first thing you think about.
Secure the Saw to the Table - A secure saw means there is less (and hopefully zero) chance of the machine slipping when you are using it. A table clamp will give you peace of mind and also prevents it from getting knocked or pulled off should you or somebody else clumsily walks into the power cord.
Wear Safety Gear - We mean, obviously. Only a fool or someone trying to show off to a gang of nobodies would operate a power tool, particularly one as sharp as an arrow saw, without safety gear. We will assume your workshop is already well-stocked with safety goggles and gloves, but if not we advise, nay, demand you get yourself online and order some, and if you can't wait, get thee to a hardware store as soon as you can!
Smooth Out the Edges - While you might think your arrows look perfect when you're finished cutting them to the perfect size, you're not done yet, especially if you don't have a spin tester or deburrer built-in to your saw. Rough sides of the arrows could cause splinters, so give your new arrows a wipe down with sandpaper to smooth them out. This will also increase their quality and improve flight.
Unplug It When Not In Use - It sounds like something we should have to say and yet here we are. You must both switch the machine off and unplug it once you're done ensures there are no accidents caused by idle and curious hands. By switching it off and unplugging it, you can guarantee there will be no injuries happening should you turn your back (because they only need a second) or your concentration drops.
Store Safely - It's also important to store it somewhere safely when you're not using the arrow saw. We're not suggesting you lock it inside a safe inside a slightly larger safe with a combination only you know the code, but keeping it out of reach is another way to prevent accidents.
Sign Up Now
GET THE VERY BEST OF GEARHUNGRY STRAIGHT TO YOUR INBOX