Best Meat Tenderizers In 2022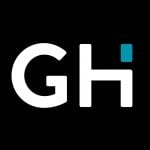 This product guide was written by GearHungry Staff
Last Updated
June 6, 2019
GearHungry Staff
GearHungry Staff posts are a compilation of work by various members of our editorial team. We update old articles regularly to provide you the most current information. You can learn more about our staff
here
.
GearHungry may earn a small commission from affiliate links in this article.
Learn more
With barbecue season coming up you want to find a kitchen tool that gives you the most tender and delicious meat around. Everyone loves a barbecue, but there is a difference between a good barbecue and a great one. For seasoned pros, the best meat tenderizers are the surest way to make your cookout the talk of the town (and maybe beyond), and ensures everyone will leave fully stuffed and satisfied.
A meat tenderizer is excellent for making beef jerky comparable with what you'll find at the store, and if you like to marinate your meat before serving it up, it enhances the flavor like you never thought possible. It can also speed up the cooking time so you can serve everything piping hot at the same time and transforms your cuts of chicken, beef, pork, and more so much it melts in your mouth.
Anybody who's serious about grilling needs a top-quality meat tenderizer in their life, and even if you're not serious about grilling, having a meat tenderizer might change your mind.
The Best Meat Tenderizer
Jaccard Supertendermatic Meat Tenderizer
The Jaccard Supertendermatic Tenderizer is a superb product and for many, it is the go-to option for meat tenderizing. It boasts 48 blades, an ergonomic design, and reliable mechanisms to ensure high quality performance whether you want to tenderizer meat, chicken, pork, or even crocodile.
The stainless steel blades ensure durability, and the simple to use design means even novice cooks will find it straightforward. However, you cannot disassemble it, which makes it difficult to clean as strands of gristle may get stuck in the blades.
As long as you stay on top of cleaning it immediately after use, though, you shouldn't have too many issues, and with how well it tenderizes even the most stubborn cuts, it will all be worth it. It also reduces the cooking time, so it's no wonder we selected it as number one in our list of the best meat tenderizers.
Key Features:
Reduce cooking time by up to 40%
Consists of 48 knives with a stainless steel column
Made with food-grade ABS plastic safety and health
Razor-sharp knives that easily cut through connective tissues
Specification:
Brand

Jaccard

Model

200348

Weight

2 Pounds
Stainless steel blades
Tenderizes all quality cuts
Easy to use
Cannot disassemble for cleaning
Spring Chef Meat Tenderizer
Sometimes, you just want a product that brings you the most basic functions at the cheapest price, and for the best value around, the Spring Chef Meat Tenderizer is perfect. It does everything more expensive tenderizing mallets do but costs less than $10 for the budget-minded chef that's somewhere in all of us.
Constructed of aluminum with a chrome plating, it's not the stainless steel you find with other options, but for casuals, you'll hardly be able to tell the difference, while the soft handle is one of the easiest on the wrist around. It's a little heavy, but it's supposed to be, sand despite this weight, you'll still find it easy to use.
Our only issue with it is that it's not as durable as single-piece tenderizers, and a lack of care could cause the hammer heads to snap.
Key Features:
Rugged and tough appliance easy to handle
Aluminum construction and chrome plating making it anti-rust and lightweight
Soft grip handle for comfort, safety, and convenience
Can also be used to loosen packages of frozen vegetables etc
Specification:
Brand

Spring Chef

Model

Meat Tenderizer

Weight

10.4 Ounces
Reduces strain on your wrist
Dishwasher safe
Heavy but easy to use
Not as durable as single-piece options
Weston Manual Heavy Duty Meat Cuber Tenderizer
The Weston Manual Heavy Duty Meat Cuber Tenderizer is the only option we could have selected for our premium choice. This is the perfect pick for butchers and people tenderizing swathes of meat at once and would suit and serious kitchen comfortably.
It boasts 31 stainless steel blades which will accept meat up to 1-1/2 inches thick for tenderizing, and to do this, there's a sturdy crank handle to help you get to work. It is also mountable to keep it from shifting during a big job, and you can take it apart to ensure an easy clean without risking a buildup of bacteria.
For schnitzel or fried steak, it can transform your cooking process into something you've always wanted, and despite it being larger than handheld tenderizers, it's still compact enough you can store it away with ease. The manual operation also makes everything feel more real, but soon, you'll wish there was an electronic version available.
Key Features:
Steel combs ensure that the mat is not jammed in the tool
Tough aluminum construction
Compact design allows for easy storage
Very easy to assemble and to dismantle
Specification:
Brand

Weston

Model

07-3101-W-A

Weight

9.8 Pounds
Disassembles for easy clean up
Compact for simple storage
Stainless steel combs to prevent jamming
Manual operation means it can be labor intensive
A combination of both needle and mallet styler options, the Norpro Meat Tenderizer is quick, convenient, and easy to use making it perfect for kitchen novices and more experienced chefs alike. There are 24 prongs which are thicker than other needle-point products that flatten the mean similar to that of a meat hammer while also improving the texture and enhancing the flavor.
The heavy duty spring ensures longevity and also provide a controlled action so you get consistent flatness throughout the cut and prevent any accidents that could occur as you pound away. The tenderizer isn't dishwasher safe, though, but it should be simple enough to wash by hand.
The stainless steel prongs are also rust-resistant to maintain high quality throughout the years, delivering soft tender meat right onto your plate this week, next week, and beyond.
Key Features:
Features 24 stainless steel prongs that break down tough meat fibers
Can be easily operated with only one hand
Backed by several decades of continuous improvement and innovation
Heavy-duty spring action system provides all the power for its performance
Specification:
Brand

Norpro

Model

7032

Weight

6.4 Ounces
Controlled action
Thick blades flatten the meat
Enhances flavor when marinating
OXO Good Grips Easy-Clean Bladed Meat Tenderizer
In crafting its products, OXO is very mindful of the performance of the details within the product. Well, it is said that the devil is in the details and so there is no compromise with the finer aspects since it is the little things that make all the difference. The OXO Good Grips Easy Clean Bladed Meat Tenderizer enhances the taste and texture of meat and drastically reduces cooking time as a result. With this tenderizer, overnight marinating is a thing of the past. Its 50 sharp teeth create tiny holes that form the channels for spices and juices to get soaked into the meat or flesh quickly and easily.
The gadget makes the meat to retain its natural juices and also promotes even cooking. The contoured shape together with the non-slip grip makes handling very easy and comfortable. The base is clear so you can see the indent left in the meat to tender it uniformly. The blades are covered when the device locks so as to achieve safe and compact storage. This tenderizer offers an extra helping hand and delivers just exactly what you would want to taste and eat. It is sharp, durable, quality, safe and very convenient to use.
Key Features:
50 sharp teeth to create tiny holes in the meat
Blades are covered when the device locks
Durable, quality, safe and very convenient to use
Contoured shape with non-slip grip makes handling very easy
Specification:
Brand

OXO

Model

1269580

Weight

4 Ounces
Reduces marinating and cooking time 
Helps meat retain natural juices 
Easy to use 
Comfortable grip 
Can ruin meat if you are too heavy handed 
Koncle Professional Needle Meat Tenderizers
With 56 blades, the Koncle Professional Needle Meat Tenderizers is the most plentiful option we've selected. These blades are stainless steel to guarantee excellent quality and performance, while the sturdy construction delivers almost unrivaled satisfaction from a needle-style tenderizer.
The lockable parts keep it safe, and it demands hardly any pressure compared to tenderizers of a similar style. The compact design also makes it easy to store, and you'll also find it's easy to clean to prevent a buildup of bacteria.
The blades are sharp, though, so watch your fingers when using it and make sure you don't let kids get too close to it – at least not without supervision. For marinating and tenderizing, though, this sharpness is crucial, and it will deliver delicious, melt-in-your-mouth meat packed full of flavor every time.
Key Features:
56 blades
Stainless steel
Lockable parts
Sturdy design
Specification:
Brand

Koncle

Model

B06XSK2SM4

Weight

8.8 Ounces
Suitable for tenderizing and marinating
Speeds up tenderizing and pounding process
Easy to clean
XSpecial Meat Tenderizer Tool
Easy on the wrist and long-lasting, the XSpecial Meat Tenderizer Tool is one of our favorite options in the whole selection. It boasts 48 stainless steel blades that are sharp, but not too sharp, to deliver optimal tenderizing without pulverizing the meat and losing that precious flavor.
It comes with a protective cover crucial for storage and prevents the blades dulling when not in use while also keeping your hand safe as you rifle through the utensil drawer. You can take it apart, making it easy to clean and prevent a buildup of meat residue, and it's suitable for beef, pork and chicken, among other options if you want to experiment with more exotic meats.
It's almost the perfect tenderizer, but while you can take it apart and use it in the dishwasher, you might get some water left over in the chambers and by the time you realize this it might be too late. To stop dish water spilling all over your prime cut, just give it a shake before using and check into the nooks and crannies.
Key Features:
48 stainless steel blades
Ergonomic
Durable
Protective cover for storage
Specification:
Brand

XSpecial

Model

MTB01

Weight

9.8 Ounces
Doesn't pulverize the meat
Safe to use
Dishwasher safe
Water may get trapped in casing when washing
KitchenAid Textured Aluminum Meat Tenderizer
If you're after a no-nonsense meat mallet, the KitchenAid Textured Aluminum Meat Tenderizer can give you just that. It doesn't come with any fancy features and requires no bells nor whistles to convince you to buy it. Instead, all it needs to do is showcase how effective it is.
On one side, you'll get a textured surface, on the other, a flat one for even pounding, but the tenderizing teeth are a little on the small end, so it might demand more effort to achieve your desired tenderness. The mallet balanced but still lightweight so there's little chance of fatigue (unless you're tenderizing a whole meat section of the grocery store), while the handle is comfortable and simple to grip.
It comes at a reasonable price, making it suitable for casual chefs, and it's easy enough to clean that you won't find chunks of beef or strands of sinew in your chicken and vice versa.
Key Features:
Aluminum construction
Tool enclosed in a soft grip rubber material for comfort
Textured surface is to enable optimum use on a variety of surfaces
Construction material makes it lightweight but tough
Specification:
Brand

KitchenAid

Model

KC119OHOBA

Weight

10.4 Ounces
Hang or place in drawer for storage
Easy to clean
Reasonably priced
Small tenderizing teeth demand more effort
OXO Good Grips Meat Tenderizer
The OXO Good Grips Meat Tenderizer is the brute force option for softening your meat before cooking. Shaped like a hammer, it has a textured side with pyramid-shaped teeth that are perfect for tenderizing meat. The other side is completely smooth, designed to maximize the surface area to flatten the meat quickly. Add these together and you've got the perfect tool for pounding and tenderizing poultry, pork, and beef. 
When you first get your hands on the OXO Good Grips Meat Tenderizer, you might be surprised to find out that it's made from ABS plastic and not steel. This impact-resistant material is actually perfect for working with meat and is strengthened by way of a steel core that runs through the hammer. The handle is covered with non-slip rubber for ease of use. 
Key Features:
Made from ABS plastic 
Two-sided 
Steel core 
Non-slip rubber handle 
Dishwasher-safe 
Specification:
Brand

OXO

Model

11285000

Weight

6 Ounces
Super effective
High-quality feel 
Looks great 
Works on all meats
Some products have arrived damaged 
Checkered Chef Meat Tenderizer
The Checkered Chef Meat Tenderizer is a fantastic budget option that lets you tenderize meat without forking out for an expensive tool. Made from solid metal, it has a heavy feel that makes it easy to work on the meat without tiring your arm out – the weight of the head does the work for you. For versatility, the head has two different sides. The flat side is perfect for pounding fillets to make them thinner and the textured side is better suited to created tender steaks. 
One of the things we like best about the Checkered Chef Meat Tenderizer is that it's easy to clean. Just rinse it under the tap and chuck it into the dishwasher. Like a cheese grater, this tool could be awkward to clean if you had to do it by hand. We also like the soft rubber handle, which makes it comfortable to handle. It's not the best tool for tenderizing lots of meat at once but it's perfect for use at home. 
Key Features:
Made from solid metal 
Double-sided mallet 
Soft rubber handle
Heavy, weighted feel
Dishwasher-safe 
Specification:
Brand

Checkered Chef

Model

SYNCHKG091527

Weight

9.3 ounces
Easy to clean 
Feels heavy 
Works on all meat 
Comfortable handle 
Meat Tenderizer Buying Guide & FAQ
Blade Style - Tenderizer blade styles are in two forms; either needle or blade. The needle style may have the advantage of infusing much-required spices and other condiments deep into the meat. The blade-style slices the meat so thinly it is flattened to make for easier cooking.
Handle - Good grip and materials should be used in the handle. It must be non-toxic, safe and healthy in its construction which is why the preferred tenderizers have food grade rubber material as their cover.
Protective Guards - This safety guard consists of a special plastic that fits over the blade section when stored away; this is a safety measure to avoid accidental cuts when not in use. It also protects the device from contamination and germs. You need to look out for this if safety is a major concern.
Types Of Meat Tenderizers
Whichever type you prefer, tenderizers will always make you meat softer, tastier and will require less time to cook. Here are two types of tenderizers.
Mallet Style - The mallet-style tenderizer simply uses a heavy hammer-like tool that is used to pound the meat until the connecting tissues of the meat are sufficiently broken. This method has the disadvantage of creating a messy cooking environment.
Needle Style - The needle style consists of an array of tiny needles that are made to penetrate the meat and break down the tough connecting tissues and at the same time - convey other required spices and seasonings into the meat.
Meat Tenderizer FAQ
Q: What is a meat tenderizer?
A: A tenderizer is a device or tool that is used to break down the tough connecting tissues in meat that makes it hard, thereby softening the meat for easier cooking and better taste.
Q: How do you use a meat tenderizer?
A: Simply subject the meat to the tenderizer tool, operate it and watch the meat soften with time.
Sign Up Now
GET THE VERY BEST OF GEARHUNGRY STRAIGHT TO YOUR INBOX