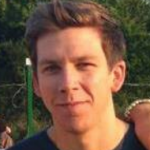 With barbecue season coming up you want to find a kitchen tool that gives you the most tender and delicious meat around. Everyone loves a barbecue, but there is a difference between a good barbecue and a great one. For seasoned pros, the best meat tenderizers are the surest way to make your cookout the talk of the town (and maybe beyond), and ensures everyone will leave fully stuffed and satisfied.
A meat tenderizer is excellent for making beef jerky comparable with what you'll find at the store, and if you like to marinate your meat before serving it up, it enhances the flavor like you never thought possible. It can also speed up the cooking time so you can serve everything piping hot at the same time and transforms your cuts of chicken, beef, pork, and more so much it melts in your mouth.
Anybody who's serious about grilling needs a top-quality meat tenderizer in their life, and even if you're not serious about grilling, having a meat tenderizer might change your mind.
The Best Meat Tenderizer
Meat Tenderizer Buying Guide & FAQ
How We Chose Our Selection Of The Best Meat Tenderizers
With such a range of excellent products, picking the best meat tenderizers wasn't as easy as we're used to but we're never ones to back down from a challenge. By taking our tried and trusted selection method, we found a selection of spectacular meat tenderizers to ensure every steak, fillet, and chop you have from now on is the best you've tasted, at least until next time, anyway.
Brand - We've selected brands ranging from the premium to the budget to ensure no matter how much of a pro chef you consider yourself, you'll find something to suit your kitchen. Premium brands are great for professionals and hobbyists, but if you only cook a steak once a year, we understand you don't mind smaller brands.
Price - Much like the brand, the price you want to pay depends on what you need the tenderizer for and what you can afford. To ensure we appeal to as many chefs as possible, we selected a range of prices so that whether you're in the kitchen all day, every day or for just two hours at the weekend, you can find the most affordable tenderizer for you.
Reviews - Using reviews, we whittled down our selection from the good to the great. These reviews told us everything we needed to know about durability, effectiveness, weight, and quality to guarantee we're picking only the very best products for you.

Features To Look For In A Meat Tenderizer
We're sure that by now you've already decided which meat tenderizer is the best one for you, but before you go, make sure you've picked the one that will make the cut in your kitchen by checking out these key features.
Blade Style - Needle tenderizers boast different blade styles for achieving different levels of tenderness. You will find the needles are somewhere between razor sharp and regular sharp, almost blunt blades with flat ends. Tenderizers with sharp blades will have more blades in the mechanism, whereas you will have fewer blades when they are more blunt.
Protective Guard - When working with anything sharp, a protective guard is essential for both safety and storage. You won't find this guard with mallet-style tenderizers as there's no need for them, but needle-style products require such protection to keep the blades from blunting during storage and also protecting the user from cutting their hands. Remember, the only thing that should be pierced is the meat itself.
Handle - The handle of your meat tenderizer tool should be comfortable enough for long tenderizing sessions to prevent fatigue and strain on the hand, wrist, and arm. Also consider the length of the handle and whether the tenderizer is one-piece or several pieces connected. A single piece will enhance durability and is often better quality.

Types Of Meat Tenderizers
Not all meat tenderizers are the same and depending on your preference you can select which type you think will suit your kitchen best.
Mallet-style Meat Tenderizer - When someone says meat tenderizer, a mallet-style is the first thing you think of. This style of meat tenderizer works like a hammer, and you bash the meat with either the textured of smooth side to achieve your desired tenderness.
Typically, they have a short handle and are made from aluminum, stainless steel, or wood with a loop at the bottom of the handle for hanging storage. They are also compact enough to keep in your drawer. The mallet is mostly easy to clean, but you might struggle to get meat juices and residue out of the gaps in the textured pyramid side.
Needle-style Meat Tenderizer - Those of you not totally clued in to the world of meat tenderizers might look at the needle style and wonder what the heck is going on. Have no fear, though, this style is still highly effective and requires less effort to operate. However, if you can't disassemble the unit, it's difficult to clean.
Unlike the smash and pound of traditional mallet tenderizers, needle-style tenderizers use thin, sharp blades (usually around 48, but there are variations). These needles puncture the meat at a rapid pace into the fibers of the muscle, softening them and making the meat easier to eat and digest.

Meat Tenderizer FAQ
Q: How important is this meat tenderizer tool?
A: A meat tenderizer tool isn't essential, and before today, it's likely most of you have gotten through life just fine without using one. However, if you've ever struggled with tough, stubborn cuts or just like your meat to be extra-easy to gobble down, a meat tenderizer is the answer.
This is because tender cuts of meat are more expensive than the standard packaged cuts you can find at the supermarket. Instead of your tender meat addiction sending you spiraling into a world of hazardous, albeit delicious, debt, you can tenderize your meat yourself at home with the only extra cost being the tenderizer. Doing this will save you money and also allow you to find the right tenderness for you and your dinner guests.

Q: What is the best way to tenderize meat?
A: There is no definite best way to tenderize meat, and each tenderizer will claim their way is number one. Like most things, the optimal method comes down to what is preferable to you and which way you feel is most effective.
If you find it cathartic to bash at the meat with a heavy hammer, then go for it. Likewise, if you find the needle-type more ergonomic and comfortable, especially if you're tenderizing a lot of cuts at once, then this option is more ideal.
If you're short on time and/or energy, an electric meat tenderizer is the way forward, as all you need to do is set it, sit back, and relax. Most serious chefs prefer to get in there and do it themselves, though, and there's something about tenderizing using hand tools that further inspires your love of being in the kitchen.
Sources:
How Does a Meat Tenderizer Affect Meat - Livestrong