Best Garlic Pressers In 2021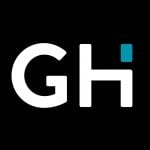 This product guide was written by GearHungry Staff
Last Updated
August 6, 2019
GearHungry Staff
GearHungry Staff posts are a compilation of work by various members of our editorial team. We update old articles regularly to provide you the most current information. You can learn more about our staff
here
.
GearHungry may earn a small commission from affiliate links in this article.
Learn more
If you're a keen chef, you'll probably appreciate the need for a garlic presser. After all, you can't beat fresh garlic. As a staple in a whole lot of savoury recipes from cuisines all around the world, investing in this handy little tool is undoubtedly worth the money. In order to infuse your dish properly, garlic should be crushed finely, so if you don't already have a garlic presser in your kitchen, it's about time you did. Sure, garlic pressers aren't the most riveting appliances to shop for, which is why we're making it easy for you by reviewing 10 of the best garlic pressers on the market right now.
The Best Garlic Presser
Kuhn Rikon 2315 Epicurean Garlic Presser

From efficiency right down to easy cleaning, this ergonomically designed stainless steel garlic press offers great results with minimal effort. Unlike similar presses, this model has beveled holes that will finely cut through the clove rather than bruising it, offering the best flavor. After you've crushed the garlic in the simplest way possible, simply remove the stainless-steel sieve for easy cleanup. Sure, Kuhn Rikon 2315 Epicurean Garlic Press is certainly not the cheapest option on the market, but with a two-year warranty, you can rest assured that it's a wise investment and a perfect gift for foodies. 
Key Features:
Dishwasher safe
Features a removable sieve for easy cleaning
Ergonomically designed
Made from stainless steel
Specification:
Brand

Kuhn Rikon

Model

2315

Weight

11 ounces
2-year-warranty
Designed to fit in your hand comfortably
OXO Good Grips Soft-Handled Garlic Press

Easy to clean, easy to use, this OXO Soft-Handled Garlic Press offers perfectly crushed garlic with just one simple squeeze. Whether you're mincing up just a few cloves or a whole head, this soft-handled press is the perfect solution for those that could use a non-slip, easy-grip solution to crushing the garlic. Once you're done crushing your garlic, simply remove the leftover skins, rinse clean and pop into the dishwasher to clean. Minimal fuss, maximum results. If vegetables are often on your menu, you will sure like some of the best spiralizers from our list, so be sure to check them out.
Key Features:
Features a large chamber holder for multiple garlic cloves
Features a soft-handled grip
Easy to clean
Feels good in the hand
Specification:
Brand

OXO

Model

11107400

Weight

12.8 ounces
Sturdy construction
Dishwasher safe
Affordable
Some reviewers found their presser rusted after time
Orblue Stainless Steel Garlic Presser

Taking the top spot for us is this affordable stainless-steel garlic press from Orblue. Since it is designed for a quick and powerful process with minimal effort, with Orblue Stainless Steel Garlic Press you can focus on creating incredible dishes rather than fiddling around crushing the garlic. The FDA approved appliance is easy to use, rust and corrosion-proof and dishwasher safe for your convenience. What's more, the design allows for minimal waste and easy cleaning, meaning you can switch the ingredients you crush using the multi-use function with no fuss. This budget-friendly, simple mechanism is sure to make your life easier in the kitchen. For more useful products like this, check out our guide to the best meat tenderizers.
Key Features:
Features an added garlic rocker and peeler
Made from polished stainless steel
The extra-large press box
Features a loop on each handle for more accessible storage
Specification:
Brand

Orblue

Model

AK005

Weight

9.6 ounces
Stainless steel
Budget-friendly
Dishwasher safe
Basin is a little difficult to clean
Alpha Grillers Stainless Steel Garlic Presser




This solid stainless-steel garlic press from Alpha Grillers is an easy to use mincer perfect for crushing unpeeled cloves with ease. Not only is Alpha Grillers Stainless Steel Garlic Press super simple to use, it but's equally as straightforward to clean so you can spend your time cooking up a storm rather than cleaning out your garlic press. What's more, it's good for crushing nuts, ginger and many other recipe staples too. If that's not enough, Alpha Grillers are so confident in this product, they're offering a lifetime guarantee. You can't really go wrong with this kitchen tool under $25. Our guide to the best can openers features more handy products for your kitchen, so be sure to check them out.
Key Features:
Easy to clean; by dishwashing, under running water or make use of an added cleaning brush
Features a dedicated silicon roller peeler
Made from quality stainless steel
Multiple uses
Specification:
Brand

Alpha Grillers

Model

SYNCHKG062693

Weight

10.1 ounces
Affordable
Lifetime guarantee
Simple to clean
UberChef Stainless Steel Garlic Press And Peeler Set

Loved by professional chefs, amateur cooks and backyard BBQ masters, this stainless-steel garlic press from UberChef has glowing reviews. As with all UberChef products, the Stainless Steel Garlic Press and Peeler set is totally dishwasher safe and comes with a lifetime guarantee so if you don't love it as much as everyone else, you can get your money back. The multifunctional tool doesn't only perform well, but it looks good, so if you fancy leaving this one out on the countertop, it certainly won't look out of place. For more handy tools like this, check out our guide to the best mezzalunas.
Key Features:
Made from high-grade stainless steel
Dishwasher safe
Suitable for home and professional use
Anti-rust tool
Specification:
Brand

UberChef

Model

UC-GP101

Weight

8 ounces
Dishwasher safe
Lifetime guarantee
Affordable
Zyliss Susi 3 Aluminium Garlic Press




Packed full of features that promise easy garlic pressing every time, the Zyliss Susi 3 is a quick and easy solution. The sturdy cast aluminium will press garlic without the need to peel the clove so you can wave goodbye to hands smelling of garlic in favour of straight forward cooking. This lightweight tool is surprisingly durable so you can rest assured it will last you for a long time. What's more, with a 5-year-guarantee, it's safe to say it's worth the price tag. For more excellent kitchen tools like this, check out our reviews of the best vegetable peelers.
Key Features:
Ergonomic handle makes it easy to handle
Inbuilt cleaning mechanism makes cleaning easy
Features a large-sized hooper
Made from aluminum
Specification:
Brand

Zyliss

Model

12084

Weight

0.16 ounces
Built-in cleaning tool
5-year warranty
Can be tricky to clean
Handwashing recommended by the manufacturer
Rosle Stainless-Steel Mincing Garlic Press

Crafted from 18/10 stainless-steel Rosle Mincing Garlic Press offers optimal crushing thanks to a sieve with 48 offset conical holes. Once you've finished crushing your garlic, ginger or nuts without having to remove the peel, you simply have to fold-out the sieve for super simple cleaning under flowing water. With over 130-years of German engineering behind their products, you can rest assured that this presser is worthy of its slightly pricey price tag. If you're ready to splash the cash, this is certainly a good choice. For those of you who prefer the carnivore diet, we have prepared our selection of the best meat grinders, so be sure to check them out.
Key Features:
Made from 18/10 stainless steel
Sieve with 48 offset conical holes
Fold-out sieve for simple cleaning
Specification:
Brand

Rösle

Model

12895

Weight

12.6 ounces
Lifetime warranty
Large capacity
Multi-purpose
Amco Garlic Press And Slicer

This handy 2-in-1 tool allows you to slice or press garlic with ease. The 2-chamber design means you can use it to both press and slice with minimal fuss, offering great results every time. What's more, Amco Garlic Press And Slicer comes with a cleaning attachment so you can rinse it off before throwing the dishwasher safe, cast zinc appliance into the dishwasher for a deep clean. If you're looking for an innovative design that you can trust, this is a good choice. Our guide to the best mandoline slicers features more similar handy options.
Key Features:
2-in-1 tool for slicing and pressing garlic
Cleaning attachments included
Made from non-stick cast zinc
Specification:
Brand

Amco

Model

8662

Weight

7.2 ounces
Dishwasher safe
2 chamber design
Zulay Premium Garlic Press

The Zulay Premium Garlic Press is definitely one of the best-looking products on this list. With a stainless steel design that's available with five different finishes, it will fit straight into a modern kitchen. Designed to extract more garlic paste from each clove, the chamber is a perfect size and the presser has around 30 super strong studs. Just clamp it down and add the garlic to your dish. We also love the rubber-line comfort-grip handle. You could be prepping garlic all day before it starts to hurt. 
Key Features:
Stainless steel design 
Available in five colors 
Perfect size chamber 
Extra strong studs 
Comfort-grip handle 
Specification:
Brand

Zulay

Weight

8.4 ounces
Attractive design 
Perfect size
Kitchen Innovations Garlic-A-Peel Garlic Press

Most of the garlic pressers on this list follow the same design tropes. So, to mix it up a bit, we thought we'd choose a completely different style. This Garlic Press comes in the shape of a little box with a pull-out compartment that gets filled with the pressed garlic. It has a lid that closes down and features a bunch of extra strong studs to press through the garlic. Plus, it comes with a couple of different grates, so you can control how fine the garlic is. One of the best things about this kitchen utensil is that it keeps mess to a minimum, so you can spend more time perfecting your dish and less time wiping down surfaces. 
Key Features:
Silicone peeler 
Two interchangeable grates 
No mess and no odor on hands 
Available in three colors
Specification:
Brand

Kitchen Innovations

Model

8541980132

Weight

2.11 ounces
No mess
No odor 
Looks cool
Garlic Presser Buying Guide & FAQ
If you're a little overwhelmed with the amount of choices when it comes to garlic presses, fear not. We're going to break it down for you a little more so you can make the right choice. With that said, all of the products featured in our guide will most definitely do the job, it just depends how much you're willing to spend. The price varies most due to material and design, so, often choosing the garlic presser for you will come down to personal preference.
How We Chose Our Selection Of Garlic Presser
When it comes to making our selections of the best of the bunch, we consider three key things, brand, price and reviews. Of course, we want to bring you the best products from reputable kitchen appliance brands whilst being mindful of the price so that we offer something for every shopper. Beyond the brand and price, perhaps the most important consideration are the reviews. As we mentioned earlier, we appreciate that garlic pressers are the most stimulating subject matter, which is why we sifted through hundreds of reviews so that you don't have to. After all, it's important to see what all your fellow shoppers have to say.

Features To Look For In Garlic Presser
Material - Ideally, you'll want a material that is easy to grip, clean and maintain. The majority of the pressers we reviewed are stainless-steel, which is the preferred material. However, you will also find plastic and zinc options on the market. With that said, if you want a garlic press that is dishwasher safe and rust-resistant, you're best to spend a little more on stainless-steel.
With Or Without Peels - The main purpose of a garlic presser is to give you fragrant, fresh garlic without any fuss. Therefore, you'll want to purchase a press that will crush garlic without having to remove the peel. This way, you can throw your garlic into the press without having to fiddle around and end up with hands that smell of garlic.
Comfortable And Secure Grip - You'll want a garlic press that offers a comfortable and secure grip. It can be a little difficult to crush garlic the first time, so a secure grip is important for the best results. What's more, if you're using your press a lot, you'll want it to be comfortable.
Maintenance - As we mentioned, a garlic press is supposed to make cooking your favourite recipes easier, which is why you'll want one that requires minimal maintenance. Thankfully, the best garlic pressers on the market are dishwasher safe and come complete with cleaning tools.

Garlic Presser FAQ
Q: What is a garlic presser?
A: A garlic press is a kitchen appliance that is users to crush garlic gloves by forcing them through small holes so that you don't have to do it by hand. Simply place the cloves into the basin and crush down on the handle for perfectly pressed garlic every time.
Q: Can you use a garlic press for ginger?
A: The short answer is no. Although some garlic pressers can also be used to crush ginger, you'll want to double-check before buying one as some aren't sturdy enough to do so.

Q: Can you use a garlic press to mince garlic?
A: If you'd prefer your garlic minced rather than pressed, you can simply put it through the presser again until you get the desired results. Furthermore, some garlic pressers will come different blades so you can dice, slice, press and mince using just one tool. But in a nutshell, yes you can.
Q: Do you need to peel garlic before using a garlic press?
A: While the best garlic pressers on the market will allow you to press garlic without the need to peel it, it's sometimes easier to peel it, so you don't have to clean out the skins afterwards. With a lot of garlic pressers, reviewers have noted the cleaning process as the biggest con. So, although you can get away without peeling the garlic beforehand, you might find it's easier, in the long run, to do so.
Now that you've got all the information you could ever need to know on finding the best garlic presser for you, you can take your pick from the best of the bunch and stick to cooking your favourite recipes rather than shopping around.
Sign Up Now
GET THE VERY BEST OF GEARHUNGRY STRAIGHT TO YOUR INBOX