Best Gun Safes In 2022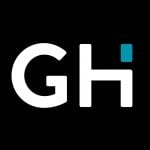 This product guide was written by GearHungry Staff
Last Updated
November 17, 2018
GearHungry Staff
GearHungry Staff posts are a compilation of work by various members of our editorial team. We update old articles regularly to provide you the most current information. You can learn more about our staff
here
.
GearHungry may earn a small commission from affiliate links in this article.
Learn more
Gun safes are essential to responsible gun ownership. It is highly dangerous to have firearms around the home if they are not properly contained in a locked safe. If your firearms are left lying around, they could be picked up by children, burglars, intruders, or anyone else in your home. So, it's important to invest in the best gun safe to keep you and your family safe.
There are multiple different types of gun safe available, including manual, biometric (fingerprint recognition), and number combination gun safes. For more information on the different types of gun safes, check out our buying guide and FAQ section at the bottom of the page. Here's our list of the best gun safes around.
The Best Gun Safe
SentrySafe QAP2BEL Gun Safe
This popular SentrySafe QAP1BE gun safe comes in two options, suitable for a single or two handguns and features biometric fingerprint scanning technology ensuring your firearms are securely stored against unauthorized access. Additionally, you're able to set a digital combination code via the silent keypad in case a backup entry override is necessary. The safe has been conveniently manufactured featuring a compression gas strut which allows for quick, efficient and discreet one-handed access. There's even a light for increased visibility.
The safe itself is durably constructed from 12-gauge solid steel and contains a soft protective foam lining to prevent your firearms from becoming damaged. For even greater peace of mind and maximum security, this steel box can be anchored to a solid object using a bold down kit which prevents the safe itself from being removed from your home by any unauthorized individual. Measuring less than 13-inches in the longest side, it's also suitable to discreetly store in a bedroom cabinet or wardrobe drawer. For efficient performance, SentrySafe recommends the safe be fitted with four high-quality, reputable branded alkaline batteries.
Key Features:
Biometric fingerprint recognition technology
Additional option to set digital combination backup code
Durable 12-gauge stainless steel construction
Two gun capacity
Features an interior light
Specification:
Brand

SentrySafe

Model

QAP2BEL

Weight

15.75 pounds
Stealth Handgun Hanger Safe
If you're looking for a great value gun safe, then you have to consider Stealth Handgun Hanger Safe. At less than $150, it's one of the best-priced safes on this list. It has space for five handguns, which is considerably more than the more expensive safes at the start of this list can hold. Three of those handguns are held upright, ready to use and the other two will lie flat at the bottom of the safe. You could also use this space for ammunition or accessories. The ready-for-use handguns are mounted on steel rods that are coated in heat-shrink tubing to protect the barrel of the gun.
It uses a 6-digit number combination, instead of the biometric system, which makes it slightly slower to open. Be sure to check out our reviews of the best security cameras for more amazing products for your home.
Key Features:
Features a six-digit combination code
Space for up to five handguns in total
Constructed from thick steel to be pre resistant
Quick access spring-loaded drop-down door
Specification:
Brand

Stealth

Weight

19.6 pounds
Barska Quick Access Biometric Rifle Safe
We've seen a lot of quick-access handgun safes in this list, but what about a quick-access rifle safe. This Barksa safe works in much the same way but has space for a rifle instead. It has a biometric fingerprint scanner that can hold up to 120 fingerprints, not that you'll ever need that many fingerprints. It can hold up to four rifles, as well as handguns and ammunition. The security is DOJ (Department of Justice) approved, with three steel deadbolts and protected edges. This is one of the most secure safes you can get. Plus, it's easily mountable if you want to bolt it to the wall or floor for added security.
One of the stand-out features of this in-wall gun safe is the way it looks. It has an attractive black metal shell and polished steel handles, which means it will fit perfectly into any modern home. In fact, it could be a home décor feature all on its own. Don't forget to check out our guide to the best smart doorbells for more great products like this.
Key Features:
120 fingerprint biometric programmable technology
Suitable for storing up to 4 rifles plus ammunition
Additional option to open with keys provided
Durable 14-gauge steel construction
Pre-drilled holes for secure wall mounting
Specification:
Brand

Barska

Model

AX11652

Weight

65 pounds
AmazonBasics Security Safe Box
A popular and practical choice if you have valuables that require securing, this AmazonBasics security safe is compact with a 0.5 cubic feet capacity but is more than adequate for storing important documents, cash, jewelry or a small firearm. It's solidly constructed from pry-resistant high-quality steel for durability and dependability. The safe also features a softly carpeted floor as well as a removable interior shelf so that you can safely and conveniently store and arrange your possessions. The attractive black exterior finish provides the safe with a sleek and official looking finish that should coordinate nicely with most domestic and professional settings.
In terms of access, it's equipped with a reprogrammable digital lock that's quick and easy to set up and operate. Simply install four AA batteries in order for this function to work, then you're ready to create a memorable digital code for safe access. Should you forget your code or the batteries run out, two emergency override keys are also supplied. The digital display on the front of the box clearly displays icons to denote when the safe is locked, unlocked or the battery is running low. It's also possible to mount this safe to a wall or shelf for even greater security and an additional level of theft deterrence. Mounting hardware is supplied for this purpose. All in all, we rate this reprogrammable safe as being incredibly practical and easy to operate.
Key Features:
Reprogrammable digital safe with override keys supplied
Durable steel construction with pry-resistant concealed hinges
Removable, adjustable interior shelf
Provided with full mounting equipment
Specification:
Brand

AmazonBasics

Model

25EI

Weight

16.5 pounds
SentrySafe QAP1BE Gun Safe
The first safe in our list only officially has space for one handgun, but actually, you could fit two small handguns in. We've chosen it as our best choice product this week because you get a lot of bang for your buck. In fact, it's one of the best single gun safes on the market and, at less than $200, it's one of the best priced as well. Like a lot of modern home safes, it features a biometric locking system, which means it's programmed to recognize your fingerprint. Once you've placed your finger on the scanner, it uses a gas strut to quietly and instantly open the safe door. That means you can do the whole process one-handed. It also has an override key for convenient backup access.
SentrySafe QAP1BE is not a big safe, at only 12.9 inches on the longest side, which means it can fit comfortably on your bedside table, or in a drawer. It's made from 12-gauge, industry-leading steel that is plenty thick enough to protect against burglars trying to break this safe open. To run it, you need 4 AA batteries – they don't say exactly how long the batteries will last, but if you buy high-quality batteries, they should last for a long time.
Key Features:
Biometric fingerprint recognition technology
Additional option to set digital combination backup code
Durable stainless steel construction
Storage for one standard handgun
Features an interior light
Specification:
Brand

SentrySafe

Model

QAP1BE

Weight

11.9 pounds
SentrySafe Fireproof & Waterproof Safe
As you can probably tell from the product pictures, this isn't just a gun safe. In fact, a lot of customers just buy the SentrySafe SFW123GDC to keep their valuables safe. But that doesn't mean you should discount it as a gun safe. There are a couple of reasons that we like it as a gun safe. Firstly, it's both waterproof for 24 hours and fireproof for one hour, so in the case of an emergency, it will keep your precious firearms safe. This is particularly important if you have an antique gun or one that has sentimental value. 
Another reason we like it is there are only two ways to open the safe. You either need to know the 1-8 digit code or you need the key. We love biometric fingerprint safes but they will never be as secure as a safe like this one. For those reasons – and the fact that it's one of the best-reviewed safes on Amazon – we thought it deserved a place on this list. 
Key Features:
Made from solid steel 
Fireproof for one hour 
Waterproof for 24 hours 
1-8 digit electronic lock 
Reinforced door 
Interior light 
Specification:
Brand

SentrySafe

Model

SFW123GDC

Weight

87 pounds
This Handgun Safe from Awesafe is currently one of the best-selling products in its category. It has the perfect mix of value for money and high-quality features that make it irresistible to customers. It's designed to hold one handgun, but there's ample space to hold your ammo and other things as well. 
Like on a lot of modern gun safes, there are a few ways to access your firearm- it has fingerprint scanning, a four-digit password, and a key. One of our favorite things about the safe is the way it opens up. The gas-strut opens the safe silently and reveals your firearm, which is stealthily lit by a blue LED light. It's designed in a way that avoids alerting intruders but still gives you satisfaction every time you access your gun. Unlike a lot of cheaper gun safes, this little beauty is almost impossible to get into. It's made from solid steel and has a pry-resistant door. Plus, it's protected by a one-year original factory warranty. 
Key Features:
Made from solid steel
Biometric fingerprint recognition technology
Four-digit code and spare key
One-gun capacity
LED interior light
One-year factory warranty
Specification:
Brand

Awesafe

Weight

11.2 pounds
GunVault SVB500 Speedvault Biometric Gun Safe
The GunVault SVB500 is another one-gun safe. It also works using a biometric fingerprint scanner, but this one can actually hold up to twenty individual fingerprints. That means you and your family can have access, if necessary. The most impressive thing about this American-made gun safe is the way it's designed. Instead of being a flat box, it's designed to hold the gun horizontally, which makes it really handy to store. You can fit it under your desk, behind a door, or pretty much anywhere in your house.
It has an impressive 18-gauge steel shell and a protective foam-lined interior to keep your gun from getting scratched. The draw drops down quickly as soon as the fingerprint is recognized and the fittings are virtually impossible to break open with hand tools. This is a really handy little electronic gun safe for hiding away and giving you peace of mind. Our handy guide to the best fireproof safes features more great options like this.
Key Features:
Biometric safe
Space for one gun
Fits almost anywhere
Fits any direction
Specification:
Brand

GunVault

Model

SVB500

Weight

7 pounds
Stack-On 18 Gun Convertible Cabinet
Stack-On 18 Gun Convertible Cabinet is perfect if you're looking for a cheaper option to store multiple long guns. In fact, it has space for 18 long guns, making it one of the biggest gun cabinets in this list. One of the most impressive features of this safe is its versatility – it can be converted to hold nine rifles and have additional shelving for all your accessories, ammunition, or smaller firearms. Every gun has its own patented gun barrel rests that prevent your firearms from getting scratched or damaged in storage.
It's opened and locked using a key, which makes it slightly less secure than some of the other safes features on this list. Provided you keep the key in a secure location, it's still very difficult to break into but it's not the best home gun safe if security is your biggest concern. Be sure to check out our guide to the best gun cleaning kits for our top picks.
Key Features:
Key-locked safe
Space for 18 long guns
Customizable interior
Patented gun barrel rests
Specification:
Brand

Stack-On

Model

GCB-18C-DS

Weight

75 pounds
Vaultek Slider Series Rugged Smart Handgun Safe
Slider Series is our second gun safe from Vaultek. Like the first one, it's a really high-quality gun safe and has loads of amazing features that make it stand out from the rest of the pack. It's designed in a similar way to the Gunvault SVB500, in that it can only hold one gun and it's horizontal in shape. That means you can quickly access your gun and have the safe hidden under a desk or in another handy location.
It has a rugged 16-gauge steel construction and features an anti-impact latch that won't break under duress. Plus, it has the same smart-safe technology as the first Vaultek safe, which means you can control and monitor the safe from your smartphone. Find more amazing products like this by checking out our guide to the best smart home devices.
Key Features:
Biometric safe
Space for one gun
Fits almost anywhere
Smart-safe technology
Specification:
Brand

Vaultek

Weight

9.26 pounds
SnapSafe Under Bed Safe 75400
The final gun safe is a little different to everything else in this list because it's specifically an under-bed gun safe. Much flatter than most single-gun safes, it can tuck neatly away and out of sight under the bed. It's actually a lot bigger than the picture would have you believe and has space for multiple handguns, as well as accessories like gun belts and other valuables you might have. The nice thing about having it under your bed is that you can go to sleep feeling a sense of protection.
To open it you have to input a 3 to 8-digit access code. This isn't as quick as fingerprint recognition but can still be done quickly. SnapSafe Under Bed Safe 75400 is made from heavy-duty 14-gauge steel and can be permanently installed for added protection.
Key Features:
Number combination safe
Fits under bed
Space for multiple guns
Can be permanently installed
Specification:
Brand

SnapSafe

Model

75400

Weight

130 pounds
Gun Safe Buying Guide & FAQ
If you're not quite sure where to even start looking when it comes to researching the best gun safe, we've highlighted below some of the important features to first consider. These will go a long way to helping you narrow down your final selection.
Safe Type - We'll go on in our FAQ to quickly run you through the key distinctions between the various types of gun safe, but you really do need to decide what kind you want. For the ultimate in security, a Biometric fingerprint activated safe will provide the highest level of protection.
Size - It goes without saying that your gun safe should be large enough to adequately house your gun collection. If you only have the one small handgun as opposed to owning several large rifles you can go for something more compact. Check the dimensions carefully before purchasing,
Lock - From a basic manual locking safe which uses a good old fashioned key to a Biometric fingerprint detection device, you have plenty of options. Keypad operated safes are also a popular choice. If you know you're the kind of person likely to forget what combination they've set up, then it's a good idea to go for a safe that has multiple entry options as a backup.
Weight - The heavier a safe is, the more of a deterrent it will be to any would-be thief attempting to remove from your residence.
Mounting and Anchors - To add an even greater level of theft deterrent, consider investing in a safe that can be mounted or anchored to a fixed object such as a wall, shelf, or flooring.
Access and Entry - Hopefully, a situation will never occur when you need to very quickly grab your gun but in case of an emergency, consider how easy it is to open up the safe you're buying. Keypads provide quick entry.
Power Source - If your safe does feature electronic functions, then you'll require a power source. Many are operated via rechargeable batteries and even USB charging packs which can be more practical than locating a wall socket.
Steel Gauge - The thicker the steel (also known as gauge) the more impenetrable and reliable the safe will be. Don't just look at the sturdiness of the steel, also consider how robust the locking mechanism is too.
Alarm - Investing in a gun safe which is also fitted with an alarm provides that extra layer of protection.
Failsafe Locking Feature - Just in case an intruder does access your home, locates your safe and makes several unsuccessful attempts to guess the number combination, it's useful to have a failsafe locking mechanism which will completely lock them out.
Gun Safe FAQ's
Q: What Types of Gun Safe Are Available?
A: You have four basic types of gun safe when it comes to the locking functionality. Let's quickly review their key characteristics below.
Biometric Lock Gun Safes - the most secure option available as this required scanning technology to recognize and detect the fingerprint of an authorized user in order to open. This type of safe is virtually impossible to crack or override as no two people have the same fingerprints.
Number Keypad Combination Gun Safes - with multiple combinations available, this type of safe requires inputting of a series of digits in a particular order. Again, the probability of hacking into this kind of safe is low unless you know the owner incredibly well and can make a very educated guess as to what series of numbers they might have pre-selected.
Pattern Keypad Combination Gun Safes - these work in a similar way to number combinations but follow a pattern and therefore could arguably be easier to crack but will still take plenty of trial and error.
Manual Lock Gun Safe - the original and traditional way of locking a safe using a basic mechanical dial that can be set back to zero. You commonly find this style of safe in hotels.
Sign Up Now
GET THE VERY BEST OF GEARHUNGRY STRAIGHT TO YOUR INBOX