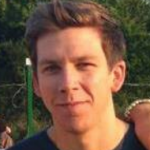 Gun safes are essential to responsible gun ownership. It is highly dangerous to have firearms around the home if they are not properly contained in a locked safe. If your firearms are left lying around, they could be picked up by children, burglars, intruders, or anyone else in your home. So, it's important to invest in the best gun safe to keep you and your family safe.
There are multiple different types of gun safe available, including manual, biometric (fingerprint recognition), and number combination gun safes. For more information on the different types of gun safes, check out our buying guide and FAQ section at the bottom of the page. Here's our list of the best gun safes around.
The Best Gun Safe
Gun Safe Buying Guide & FAQ
In this buying guide, we'll answer your questions about buying and looking after a gun safe. We have done the research, so you can rest easy, knowing your guns are safely locked away.
How We Chose Our Selection of Gun Safes
Brand – When it comes to buying any product off the internet, it's comforting when you recognize the brand. But that doesn't mean that it's the best product out there. We do our research into the brands and make sure they can be trusted.
Reviews – It doesn't matter what product you're buying, you should always read the reviews. We look at two types of reviews. First, we scour the internet for customer reviews. That's because you can always trust customers to give an honest opinion. If they don't like something, they'll take on the internet and tell everyone. Then, we read professional reviews. This gives us a chance to have a deeper look into the product's features and benefits and make sure we haven't missed anything.
Safe Specification – We look into the safe's specifications to make sure it is fit for purpose. This could include anything from size, lock-type, fire-rating, and more.
Price – Price is important when it comes to any purchase, but that doesn't we're just going to list the cheapest gun safes. Instead, we're looking for quality products that offer value for money.

Features To Look For In Gun Safe
Safe Type – Before you buy a gun safe, you should have a good idea of what type of safe you want. In the section below, we have gone into more detail about the features and benefits of each type of safe, to help you make your decision.
Size – Your gun safe needs to be the right size to house your gun. If you have a handgun, you don't need a safe that is built to house ten rifles. Check the dimensions of the safe before buying.
Lock – The type of lock on your safe will depend on the type of safe you are buying. You can choose a biometric lock, manual lock, or a number or pattern lock safe. Each type of lock has its own benefits, which we go into further detail about in the next section.
Weight – A heavier safe is generally a safer safe. That's because criminals are less likely to try and take it with them. If it's difficult to move, criminals won't bother.
Access – Hopefully you shouldn't have to access your guns in a rush. But if you do, you will find that number or pattern keypads are the fastest way of accessing your safe. If this is a concern, it might be best to choose this type of safe.
Mounting & Anchors – If you are planning to mount your safe on a wall, you will have to check it has the correct mounting/anchors to do so. This adds an extra level of security because it's more difficult for burglars to take with them.
Power Source – Your safe might require a power source to run a dehumidifier or electronic safety features. If this is the case, you will need to have a power source nearby. Your gun safe should come with everything you need to install it properly. Some modern safes even come with a USB charging pack which will power it for months at a time.
Steel Gauge – This is the measure of the steel's thickness. The thicker the steel used, the stronger the safe will be. This isn't the only determining factor when it comes to the safe's strength, you should also look at the quality of the steel and locking mechanism.
Alarm – Having an alarm on your gun safe is an added level of security. If someone does manage to gain access to your gun safe, an alarm will go off that will produce a loud noise and/or alert the local police.
Failsafe Locking – If someone tries to access your safe and gets the number combination wrong multiple times, a failsafe locking system will lock them out entirely. This is an important safety feature for electronic gun safes.

Types of Gun Safes
Biometric Lock Gun Safes – This is one of the most secure options available. It contains a scanner that will recognize your fingerprints and only open for an authorized user. It's virtually impossible to crack this type of safe because no two people have the same fingerprints.
Number keypad combination Gun Safes – To lock and open this type of safe you need to enter a predetermined set of numbers on the keypad. This makes it very difficult to break into because the probability of guessing the number is extremely low.
Pattern keypad combination Gun Safes – These work in a similar way to a number combination safe. However, you have to enter a pattern instead. These are less secure, but still, a pretty solid way to keeping your guns locked up.
Manual lock Gun Safes – This is the traditional way of operating a safe. You have a combination that is entered using a mechanical dial. This is then set to zero when you lock the safe again.
Gun Safe FAQ
Q: Why should I own a Gun Safe?
A: The number one reason for owning a gun safe is, of course, safety. You need to prevent people from having access to your guns, such as children, intruders, and anyone else who enters your home. On top of that, it's important to own a gun safe for legal and insurance reasons. This depends on where you live, but generally speaking, it is a legal requirement to have lockable storage for firearms.
Q: What does the fire rating mean?
A: A gun safe fire rating shows that the safe has been tested to make sure it can protect its contents from fire damage for the advertised period of time. A rating is given to every fireproof gun safe that tells the owner how long it can protect the contents for. A minimum recommended fire rating is 1 hour.
Q: Do gun safes need dehumidifiers?
A: Because gun safes are often locked in dark and damp places, it is common for mold and mildew to grow. That means that you need a way of keeping the air fresh inside and, therefore, keeping your guns in good working order. If your gun safe is regularly opened and stored somewhere dry, then it isn't as important.
Q: Should I choose electronic or mechanical locks?
A: This is down to personal preference. Both types of safe will keep your guns secure, but each has its own advantage. Mechanical gun safes are very durable and can last a lifetime, whereas electronic safes are sometimes seen to be more secure and easier to use.
Q: What happens if I lose or forget my combination?
A: You will need to call a locksmith and have them open the safe for you. This can be done either by corresponding with the safe manufacturer or by using brute force.
Q: What is the best place to place a gun safe?
A: It's important to place your gun safe somewhere that isn't a risk of fire damage, out of view of burglars, and away from potential water/humidity dangers. A dry basement is a perfect place or alternatively a bedroom closet.
Q: How do I clean and service my safe?
A: You should clean your safe once a month to prevent dust from settling. Also, oil the bolts once a year to keep the locking mechanism working perfectly.