Last updated:
25 Nov 2020
12 Best Gun Safes (Review) in 2021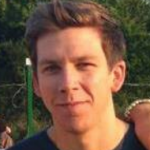 This product guide was written by Jordan Carter
Published
November 17, 2018
Gun safes are essential to responsible gun ownership. It is highly dangerous to have firearms around the home if they are not properly contained in a locked safe. If your firearms are left lying around, they could be picked up by children, burglars, intruders, or anyone else in your home. So, it's important to invest in the best gun safe to keep you and your family safe.
There are multiple different types of gun safe available, including manual, biometric (fingerprint recognition), and number combination gun safes. For more information on the different types of gun safes, check out our buying guide and FAQ section at the bottom of the page. Here's our list of the best gun safes around.
The Best Gun Safe
Gun Safe Buying Guide & FAQ
If you're not quite sure where to even start looking when it comes to researching the best gun safe, we've highlighted below some of the important features to first consider. These will go a long way to helping you narrow down your final selection.
Safe Type - We'll go on in our FAQ to quickly run you through the key distinctions between the various types of gun safe, but you really do need to decide what kind you want. For the ultimate in security, a Biometric fingerprint activated safe will provide the highest level of protection.
Size - It goes without saying that your gun safe should be large enough to adequately house your gun collection. If you only have the one small handgun as opposed to owning several large rifles you can go for something more compact. Check the dimensions carefully before purchasing,
Lock - From a basic manual locking safe which uses a good old fashioned key to a Biometric fingerprint detection device, you have plenty of options. Keypad operated safes are also a popular choice. If you know you're the kind of person likely to forget what combination they've set up, then it's a good idea to go for a safe that has multiple entry options as a backup.
Weight - The heavier a safe is, the more of a deterrent it will be to any would-be thief attempting to remove from your residence.
Mounting and Anchors - To add an even greater level of theft deterrent, consider investing in a safe that can be mounted or anchored to a fixed object such as a wall, shelf, or flooring.
Access and Entry - Hopefully, a situation will never occur when you need to very quickly grab your gun but in case of an emergency, consider how easy it is to open up the safe you're buying. Keypads provide quick entry.
Power Source - If your safe does feature electronic functions, then you'll require a power source. Many are operated via rechargeable batteries and even USB charging packs which can be more practical than locating a wall socket.
Steel Gauge - The thicker the steel (also known as gauge) the more impenetrable and reliable the safe will be. Don't just look at the sturdiness of the steel, also consider how robust the locking mechanism is too.
Alarm - Investing in a gun safe which is also fitted with an alarm provides that extra layer of protection.
Failsafe Locking Feature - Just in case an intruder does access your home, locates your safe and makes several unsuccessful attempts to guess the number combination, it's useful to have a failsafe locking mechanism which will completely lock them out.
Gun Safe FAQ's
Q: What Types of Gun Safe Are Available?
A: You have four basic types of gun safe when it comes to the locking functionality. Let's quickly review their key characteristics below.
Biometric Lock Gun Safes - the most secure option available as this required scanning technology to recognize and detect the fingerprint of an authorized user in order to open. This type of safe is virtually impossible to crack or override as no two people have the same fingerprints.
Number Keypad Combination Gun Safes - with multiple combinations available, this type of safe requires inputting of a series of digits in a particular order. Again, the probability of hacking into this kind of safe is low unless you know the owner incredibly well and can make a very educated guess as to what series of numbers they might have pre-selected.
Pattern Keypad Combination Gun Safes - these work in a similar way to number combinations but follow a pattern and therefore could arguably be easier to crack but will still take plenty of trial and error.
Manual Lock Gun Safe - the original and traditional way of locking a safe using a basic mechanical dial that can be set back to zero. You commonly find this style of safe in hotels.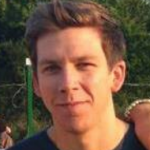 Jordan Carter is Gear Hungry's resident Editor-in-Chief with a genuine love and passion for all things tech. Jordan works diligently to ensure only the best products ever make it onto the platform and are showcased in Gear Hungry's carefully curated, tested and expertly researched, informative buying guides.
The best!
Gear, gadgets & stuff for men
Straight to your inbox