Best Wall Safes In 2022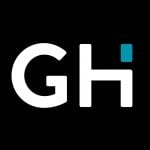 This product guide was written by GearHungry Staff
Last Updated
June 17, 2019
GearHungry Staff
GearHungry Staff posts are a compilation of work by various members of our editorial team. We update old articles regularly to provide you the most current information. You can learn more about our staff
here
.
GearHungry may earn a small commission from affiliate links in this article.
Learn more
Home security is a hot topic at the moment, with more and more people becoming mistrusting of banks and thieves becoming far savvier than the usual petty criminal. It's no wonder then that sales of wall safes have dramatically increased over recent years. Whether you're looking for a home safe or something for the office, there's a wide selection out there, all with their own unique benefits and quirks. Whether you're hoping to store away important documents, such as passports and birth certificates, or you have some precious family heirlooms to keep safe, a wall safe can be a great option for this, adding that extra layer of security to your home. Below, we've rounded up some of the best wall safes on the market, so you can make an informed decision on the right one for you and your needs.
The Best Wall Safe
Paragon Flat Electronic Wall Safe 7700
Affordable and durable, the Paragon Flat Electronic Wall Safe 7700 is perfect for at home or in the office. It's simple and easy to install, as well as coming with tamper-proof hinges and a 10-year manufacturer's warranty. You have the option of two locking systems, both key and keypad, ensuring double the protection. With an easy to operate locking system and straightforward installation process, it's no wonder why Paragon is one of the top safe brands out there.
Key Features:
It is fitted with Inside tamper-proof hinges
Incredibly easy to install
Makes use of both a key and code for access
Comes in a flat panel design
Specification:
Brand

Paragon Lock and Safe

Model

7700 Premium Wall Safe

Weight

37 Pounds
Simple and straightforward to work
Solid and durable, with impeccable construction
Very flat against the wall, so can be covered up easily
Some customer complaints of struggling to open it up initially
Comments about delivery issues and damage
Steel is heavy and durable, but possibility of cheap locking system
Barska Biometric Fingerprint Security Wall Safe
Another fantastic safe to add to our list, the BARSKA Biometric Wall Safe allows you to store your valuables with your fingerprint but override this if necessary. It's perfectly designed and built with keeping your belongings safe and secure. The wall safe sits flush with your interior walls and is easy to install, as well as use.
Key Features:
120 easy to program fingerprint biometric modules
Fitted with a total of two removable shelves
Made of sturdy steel
Can easily be concealed behind objects
Specification:
Brand

Barska

Model

AX12038

Weight

14.1 Ounces
Lots of customer comments on the ease of use
Sturdy and durable
Biometric lock is great, as keys aren't lost or stolen
There is a warranty fee
Some complaints of locking mechanism falling out
Quality has been brought into question throughout negative reviews
Protex Electronic Keypad Wall Safe
Not the cheapest, and not the most expensive, the Protex Electronic Keypad Wall Safe provides you with a sturdy piece of equipment, perfect for installing in either your home or office. The motorized locking system ensures that the door opens automatically after you have entered your code, and the removable internal shelves mean that you can store lots of different items securely. This is a great all-rounder and comes backed up with some top customer reviews. Don't forget to also check our guide to the best home safes.
Key Features:
Makes use of a digital electronic locking system
It has dual live motorized chrome bolts
Fitted with a total of 2 removable shelves
Equipped with a motorized locking bolt system
Specification:
Brand

Protex

Model

PWS-1814E

Weight

28 Pounds
Lots of reviews on how easy this one is to install
Opens and closes on its own, without any issues
LED light inside allows you to see your documents and belongings easily
Some customer complaints in relation to how the product appeared when first delivered
Mechanisms failed after a year
Some keypads would not work
Stack-On PWS-15522 Wall Safe with Electronic Lock
You cannot put a price on security, but acquiring the Stack-On PWS-15522 Wall Safe brings you pretty close. All you need is a standard 16-inch space on a center studded wall and this option is practically installed. What makes it even better is that all the mounting hardware needed is included within the package. Gone are the days where the presence of a bulky, visible safe practically beckons the robbers in. With this option, you are practically in stealth mode all the way. It makes use of an electronic lock and conveniently stores a 3-8 digit combination. So, the liberty to make it as simple or complicated as possible is in the hands of the user.
With a total of 2 steel live-action locking bolts, users can rest assured that their belongings are more than secure. This and the access code are more than enough to ensure that. Within the safe itself, there are two removable shelves but that is not all. There is also a key rack mounted on the door and reusable key tags. Then there is a handy document folder that can be used to keep all your important documents, passports, etc. 100% organized. Lastly, it is important to note that this safe requires AA batteries to work. It is even better if they happen to be Polaroid AA batteries.
Key Features:
Comes fully equipped with mounting hardware
It is powered by AA (polaroid) batteries
Fitted with a total of two removable shelves
It has 2 Steel live-action locking bolts
Specification:
Brand

Stack-On

Model

PWS-15522

Weight

30 Pounds
Barska Quick Access Biometric Rifle Wall Safe
If you're a keen huntsperson and need to keep your rifle safely stowed away, out of the reach of thieves and children, then the Barska Quick Access Biometric Rifle is a fantastic choice. It's actually our top pick when it comes to wall safes, based on price and the quality of the product. The locking system works through biometrics, retaining your fingerprints, and ensuring that thieves are deterred. It's built with solid steel, as well as tamper resistant edges. This is not the right choice if you need something to store your precious jewels or money, but great for keeping rifles and ammo out of harm's way when not in use. For similar options, check out our guide to the best gun safes.
Key Features:
100% solid steel walls
Biometric locks – stores up to 120 fingerprints
Can store both rifles and ammo safely
Backup key provided
Stores up to 4 rifles
Passed all Department of Justice tests
Specification:
Brand

Barska

Model

AX11652

Weight

65 Pounds
Ideal for storing away dangerous weapons
Easy to install in your home, from wardrobes to walls
Small, but perfectly formed for the job at hand
More of a cabinet, rather than a safe
Only suitable for rifles and ammo
Some customers experienced loose bolts
Paragon Electronic Wall Safe
This is an affordable safe for those of you looking to store important documents, like passports or birth certificates, but perhaps not valuable jewelry, as there have been some customer reviews that this safe isn't as well built as others. The upside to Paragon Lock and Safe Electronic Wall Safe is that it comes with shelving, so you can store more items than you necessarily could in another safe, without putting everything on top of one and other. It also comes with two locks, a keypad, and a key, so that you can rest assured that no one is getting in – well, not without a heavy-duty crowbar at least!
Key Features:
Relatively inexpensive price point
Installation is simple and straightforward
Comes with a 10-year manufacturer's warranty
Two locks, keypad and key
Flat panel design for easy hiding
Specification:
Brand

Paragon Lock and Safe

Model

7750 Deluxe Wall Safe

Weight

37 Pounds
Simple and straightforward to use
Can store all types of documents and valuables in it
High quality and low price
Some installation pieces missing on delivery
Some customer complaint's that the safe is low quality
Safe is not flush with the wall
Protex Safe Fingerprint Wall Safe
As our premium pick of wall safes, the Protex Safe Fingerprint Wall Safe has a lot to live up to. It's sleek to look at and extremely modern, including the technology it's built with. The biometric system allows the door to open automatically, a bonus for many customers. This durable and sturdy safe stores your belongings well, giving you peace of mind, as well as ensuring that you can access them when you need to. Although the warranty is not what you would expect for such an expensive product, you definitely get your money's worth. You may also like to check our guide to the best fireproof safes.
Key Features:
Fingerprint lock system
Door can open automatically, without manual aid
Comes with removable shelves for organized storage
Velvet interior, so items don't get damaged
Tough and durable bolts in the locking system
Storage space is equal to 44 cubic feet
Specification:
Brand

Protex

Model

FW-1814Z

Weight

29 Pounds
Installation can be quick and easy, if using a professional
Setup of fingerprint lock straightforward
Holds a decent amount of belongings
Poor customer service when dealing with complaints
Warranty not as long as other safes on the market
Can be some difficulty in installation, if you've never done something like this before
Paragon Flat Electronic Wall Safe 7725
Paragon features again on our list, this time for our best value wall safe. Although there's no biometric technology, you are provided with two options to open the safe, both a keypad and a key, giving you the reassurance that you have multiple ways of accessing your valuable goods. Paragon Flat Electronic Wall Safe is constructed of thick, solid steel and is also incredibly easy to install. A solid choice in our eyes and definitely value for money.
Key Features:
Easy and straightforward installation
Two lock options, both key and code
Shelving provided
Comes with a 10 year manufacturing warranty
Tamper proof hinges
Also comes with powdered coated interior and exterior
Specification:
Brand

Paragon Lock and Safe

Model

7725 Superior Wall Safe

Weight

37 Pounds
One of the top brands on the market
Affordable price point
Durable and well made
Keypad can malfunction after some use
Paragon can sometimes be tricky to get hold of as a company
Some customer complaints of locks being flimsy and poorly made
Small, but perfectly formed, the V-Line Quick Vault is ideal for those of you perhaps looking just to store a gun or a couple of passports. Although not the largest wall safe on the market, it is one of the more sturdier ones and provides an additional piece of mind when storing your valuables away.
Key Features:
No batteries required for locking system
Adjustable inner shelf
Quick and easy install into dry wall
Enough storage for all your valuables
Lack of electronic lock means more space inside safe
Anti-pry brackets included around door
Specification:
Brand

V-Line

Model

41214-S

Weight

25 Pounds
Easy to change combination
Quick and straightforward installation
Removable shelves mean you can fit different valuables and belongings in it
Not many cons for this safe, but some complaints that the lock mechanism doesn't always work
Customers have suggested it is more of a vault than a safe
Some mounting tools not included when first delivered
Protex Fire Resistant Electronic Wall Safe
Protex Fire Resistant Electronic Wall Safe is a great choice if you're looking for a wall safe that is a little on the larger side, particularly if you know you'll have more valuable belongings to add to in the future. It's also fire-resistant, which is key if you believe the fire could be a big risk to your home or office. Although slightly on the more expensive end of the scale, the Protex Wall Safe is high quality and works incredibly well.
Key Features:
Velvet interior for a luxurious feel
Solid steel door and heavy duty
Is fire resistant for up to half an hour
Comes with interior shelving
Keypad and key override system
Oversized to fit more belongings in
Specification:
Brand

Protex

Model

WES2113-DF

Weight

47 Pounds
Great for additional storage of valuables
Trouble free and easy to install
Well designed and easy on the eye
Very expensive price point
Be very careful when selecting wall placement as this safe is large
A lot deeper than other safes so can be trickier to install
Wall Safe Buying Guide & FAQ
There are some key features to look out for when purchasing your first wall safe. It can be a daunting product to buy, simply because it's not something you look at on a month by month basis. Below, we've outlined some of the key features to take into account, to ensure you're purchasing the right wall safe for your home or office.
Accessibility – Of course, you want a wall safe that will baffle even the most expert of code crackers, but it also needs to be accessible for your hands and eyes as well. Budget choice safes will ensure that your items are kept safe from prying eyes, but might not necessarily stop a seasoned thief from getting their mitts into it. Your safe also needs to be accessible from the point of view of actually finding it in your home. If you keep it hidden beneath a painting or somewhere out of reach, it can be difficult to access your documents and belongings, without additional help. Store it somewhere that's hidden, but easy to reach, and convenient for you to get into.
Locks – Whichever safe you choose, the lock will be an important part of that decision. However, the best advice we can give you is to go with the lock that you're most comfortable with, that you don't find difficult to work or open and shut. This is because no lock is impenetrable and you should really focus on ease of use for yourself, rather than for how tough a criminal will find breaking in. There is a choice of lock of the market, from biometric, to round dials, to keypads. Sometimes wall safes even come with two locks for additional security.
Material – The material is probably one of the most important features to look out for when purchasing your wall safe. Something tough and durable will provide you with the reassurance you need that your belongings are kept safe and sound. Heavier safes will be harder to transport away from the location and tougher steel will be far more difficult to break into. Usually, the more durable the material, the higher the price point, but there are some anomalies to this. Think about fire damage too. The more fire-resistant the material, the less likely your belongings will encounter any damage.
Size – Whatever you need to store in your wall safe, be aware that you can purchase a multitude of different sizes. You also need to consider where you're going to place the safe in your home, as size will make a huge difference to how you need to install it and keep it covered up.
Quality – Some of the top wall safe brands have been on the market for so long because of the high quality of their products. The better the quality of your wall safe, the more peace of mind you can give yourself that your belongings will be safe.
Location in Your Home – Think about where you would like your wall safe to reside before you start your search. The location of your wall safe in your home or business is an extremely important factor, as this will affect the installation process and whether or not there is a suitable place to install it in that particular room or area.
Additional Features – Take the time to research what additional features the wall safe comes with, whether that's two locks, warranty, or internal lights. Whatever you think will be important to you, make those decisions now, so you've not just invested in something that doesn't fit the bill.
Sources:
Should I Get a Safe? - Safe Options
Sign Up Now
GET THE VERY BEST OF GEARHUNGRY STRAIGHT TO YOUR INBOX