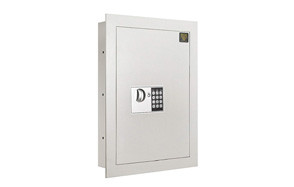 Paragon Flat Electronic Wall Safe 7700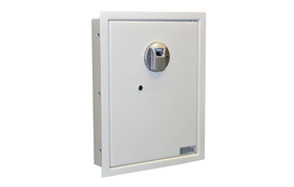 Protex Safe Fingerprint Wall Safe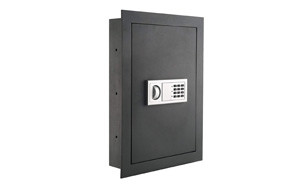 Paragon Flat Electronic Wall Safe 7725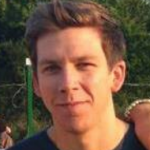 Home security is a hot topic at the moment, with more and more people becoming mistrusting of banks and thieves becoming far savvier than the usual petty criminal. It's no wonder then that sales of wall safes have dramatically increased over recent years. Whether you're looking for a home safe or something for the office, there's a wide selection out there, all with their own unique benefits and quirks. Whether you're hoping to store away important documents, such as passports and birth certificates, or you have some precious family heirlooms to keep safe, a wall safe can be a great option for this, adding that extra layer of security to your home. Below, we've rounded up some of the best wall safes on the market, so you can make an informed decision on the right one for you and your needs.
The Best Wall Safe
Wall Safe Buying Guide & FAQ
There are some key features to look out for when purchasing your first wall safe. It can be a daunting product to buy, simply because it's not something you look at on a month by month basis. Below, we've outlined some of the key features to take into account, to ensure you're purchasing the right wall safe for your home or office.
Accessibility – Of course, you want a wall safe that will baffle even the most expert of code crackers, but it also needs to be accessible for your hands and eyes as well. Budget choice safes will ensure that your items are kept safe from prying eyes, but might not necessarily stop a seasoned thief from getting their mitts into it. Your safe also needs to be accessible from the point of view of actually finding it in your home. If you keep it hidden beneath a painting or somewhere out of reach, it can be difficult to access your documents and belongings, without additional help. Store it somewhere that's hidden, but easy to reach, and convenient for you to get into.
Locks – Whichever safe you choose, the lock will be an important part of that decision. However, the best advice we can give you is to go with the lock that you're most comfortable with, that you don't find difficult to work or open and shut. This is because no lock is impenetrable and you should really focus on ease of use for yourself, rather than for how tough a criminal will find breaking in. There is a choice of lock of the market, from biometric, to round dials, to keypads. Sometimes wall safes even come with two locks for additional security.
Material – The material is probably one of the most important features to look out for when purchasing your wall safe. Something tough and durable will provide you with the reassurance you need that your belongings are kept safe and sound. Heavier safes will be harder to transport away from the location and tougher steel will be far more difficult to break into. Usually, the more durable the material, the higher the price point, but there are some anomalies to this. Think about fire damage too. The more fire-resistant the material, the less likely your belongings will encounter any damage.

Size – Whatever you need to store in your wall safe, be aware that you can purchase a multitude of different sizes. You also need to consider where you're going to place the safe in your home, as size will make a huge difference to how you need to install it and keep it covered up.
Quality – Some of the top wall safe brands have been on the market for so long because of the high quality of their products. The better the quality of your wall safe, the more peace of mind you can give yourself that your belongings will be safe.
Location in Your Home – Think about where you would like your wall safe to reside before you start your search. The location of your wall safe in your home or business is an extremely important factor, as this will affect the installation process and whether or not there is a suitable place to install it in that particular room or area.
Additional Features – Take the time to research what additional features the wall safe comes with, whether that's two locks, warranty, or internal lights. Whatever you think will be important to you, make those decisions now, so you've not just invested in something that doesn't fit the bill.
Sources:
Should I Get a Safe? - Safe Options