Last updated:
23 Sep 2020
9 Best Biometric Gun Safes (Review) In 2021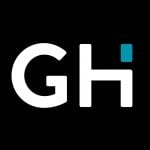 This product guide was written by GearHungry Staff
Published
January 27, 2020
If you keep guns around the house, it's important to store them in a locked gun safe. In our last article on gun safes, we included biometric and traditional combination gun safes. This time, however, we're focusing just on gun safes with fingerprint scanning technology. It's the most secure way to keep your guns out of the wrong hands. Here are the best biometric gun safes.
The Best Biometric Gun Safe
Biometric Gun Safe Buying Guide and FAQ
Features To Look For In Biometric Gun Safes
Anti-pry bars - These bars prevent forced entry with a crowbar. They are situated around the door and block any openings.
Manual entry options - If the battery runs out, you'll need a way to enter the safe manually. This is normally a manual key.
Long battery life - You don't want to be replacing the battery every couple of months. Look for something that lasts a year or more.
Thick gauge steel - The safe must be made from thick steel. This makes it harder to gain forced entry.

Biometric Gun Safe FAQ
Q: What are biometric gun safes?
A: Biometric gun safes use fingerprint technology, instead of the more traditional combination or key system. This makes them more secure by further reducing the chances of anyone breaking into the safe. The fingerprint scanner recognizes your unique fingerprint identity and opens when you place your finger on the scanner. Some biometric gun safes can recognize multiple fingerprints.
The best!
Gear, gadgets & stuff for men
Straight to your inbox