Best Biometric Gun Safes In 2022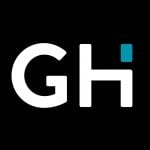 This product guide was written by GearHungry Staff
Last Updated
January 27, 2020
GearHungry Staff
GearHungry Staff posts are a compilation of work by various members of our editorial team. We update old articles regularly to provide you the most current information. You can learn more about our staff
here
.
GearHungry may earn a small commission from affiliate links in this article.
Learn more
If you keep guns around the house, it's important to store them in a locked gun safe. In our last article on gun safes, we included biometric and traditional combination gun safes. This time, however, we're focusing just on gun safes with fingerprint scanning technology. It's the most secure way to keep your guns out of the wrong hands. Here are the best biometric gun safes.
The Best Biometric Gun Safe
SentrySafe QAP1BE Biometric Gun Safe
With the SentrySafe QAP1BE Biometric Gun Safe, you're getting one of the highest-reviewed gun safes on the market. If you want to go with the tide of popular opinion, this safe is the right choice. The reason it's so well-loved? It does everything you could want from a modern gun safe and it does it well. 
To open the safe, you have a few choices. You can use the biometric fingerprint scanner, which allows for one-handed opening without any delay. This is probably the best way to access your firearm in an emergency. Alternatively, you can open it with a four-digit code or a key, which we'd recommend hiding and keeping as an emergency option. The safe opens quickly and quietly, thanks to the gas compression strut. 
Of course, all of these opening methods are useless if you can break into the safe with a screwdriver. Fortunately, the SentrySafe QAP1BE is tough enough to keep out any unwanted intruder, be them burglars or inquisitive children. It's made from solid steel and is designed to last for years, without showing any damage. It can also be bolted down to a solid surface or mounted to the wall for quick access.
Key Features:
Made from solid steel 
Biometric fingerprint scanner 
Four-digit keypad 
Backup key lock 
Gas compression strut 
Specification:
Brand

SentrySafe

Model

QAP1BE

Weight

11.9 Pounds
Fits two small handguns 
Tough exterior 
Opens quietly and quickly 
Easy to mount on wall or floor
Some reports of strut not working 
Vaultek VT20i Bluetooth Biometric Gun Safe
If you've got money to spend on your gun safe, the Vaultek VT20i is one of the market leaders. It's pretty similar in terms of size and technology to the BILLCONCH safe we featured last, but it has a host of extra security features to keep your gun out of the wrong hands (more on those in a minute).
Like the BILLCONCH gun safe, there are four ways you can open the safe – biometric fingerprint recognition, manual keys, passcode, and through the smartphone app. The Vaultek app is one of the most advanced we've seen. You can check if anyone has tampered with the safe, monitor the battery status, manage up to 20 different fingerprints, and more.
As we said before, it's the security features that set this gun safe apart. It's made from heavy-duty 16-gauge steel and has a powder coat finish to prevent rust and other long-term damage. Inside the safe, there are two anti-pry bars, which make it virtually impossible to get inside this safe using brute force. Other security features included anti-impact latches, interior security brackets, and hinges that are mounted on the inside of this safe.
It also comes with all the hardware you'll need to mount it securely inside your home. There are pre-drilled holes along the side of the safe and a mounting kit included. Plus, there's an additional quick-release cable mount in case you want to use a metal wire to attach it to the wall. Our guide to the best fireproof safes features more quality products for your home, so check them out.
Key Features:
Biometric fingerprint scanner
Open with passcode, smartphone app, & manual key
Space for two handguns
16-gauge carbon steel
Smart safe technology
LED lighting
Powered by rechargeable lithium battery
Specification:
Brand

Vaultek

Weight

7.05 pounds
Very reliable design
Looks amazing
Monitor and control from smartphone app
Biometric technology is not 100% reliable
Battery has some problems
If you want a step up in security and technology, you should consider this RPNB Gun Security Safe. It has all of the same features as the most expensive pistol safes on the market, except smart technology. It can be opened by fingerprint scanning, passcode, or a manual key. This provides users with multiple ways to open the safe in the event of an emergency.
One of the main questions we had about this safe is the fact that they've used 18-gauge steel instead of thicker 16-gauge. At first, we thought this would compromise the level of security provided by the safe, but then we found out that it's dual-layer 18-gauge steel and has a pry-proof lid. The anti-pry bars are situated inside the safe and prevent any hand tools from getting purchase underneath the lid.
Along the bottom of the safe, there are pre-drilled holes to allow for floor mounting. You also get a mounting kit and a manual with instructions on how to make it secure. Unfortunately, it's not built for wall mounting, so it works better as an under-the-bed safe. If you're looking for a secure safe with plenty of space for two handguns, this one is worth considering. It could be vastly improved by the addition of smartphone connectivity, a wall-mounting kit, and interior lights. But, if you don't need those features, you could save yourself some money by buying this safe. For more products that will upgrade the safety of your home, check out our guide to the best smart locks.
Key Features:
Biometric fingerprint scanner
Open with passcode & manual key
Space for two handguns
Dual-layer 18-gauge steel
1-year warranty
Specification:
Brand

RPNB

Weight

13.1 Pounds
Thick steel
Easy to set-up
Protected for 1 year
Can't wall mount
Unreliable fingerprint scanner
Verifi Smart.Safe. Biometric Gun Safe
The Verifi Smart Safe is a serious piece of equipment. It's more expensive than most of the other gun safes on this list, but you get a lot more user-friendly features and added security for your money. One of the most important features is the biometric fingerprint scanning technology. It is the only commercial gun safe that has an FBI-approved fingerprint scanner. It takes a larger and more accurate reading of your fingerprint, making it virtually impossible to break into. It's also one of the only gun safes on this list that is approved by the California Department of Justice as a firearm safety device.
The walls of the safe are made from 14-gauge steel and the door is 8-gauge. That makes this the thickest and strongest safe on this list. Of course, the quality of the steel doesn't matter if the bolts and hinges can't withstand a beating. Fortunately, they've used 20mm motorized locking bolts and concealed the hinges inside the body of the safe.
The Verifi Smart Safe also has a small LCD screen on the front of the safe for easy user management. You can check battery levels, manage up to 40 users, check the self-diagnosis feature, and control the alarms. Once you've got the hang of the controls, it's one of the most programmable safes on the market. We also like the fact it has an LED night light inside the safe, so you can see what you're doing without alerting anyone else in the room. Despite all of these features, it will run for years on 4 AA batteries. Our guide to the best gun cleaning kits features more useful products for gun owners, so check them out.
Key Features:
Biometric fingerprint scanner
Also opens with manual key
LCD screen
8-14 gauge steel
LED night light
Powered by AA batteries
1-year limited warranty
Specification:
Brand

Verifi Smart.Safe.

Weight

22.9 Pounds
Very thick steel
Reliable fingerprint technology
Easy user management
Some reports of faulty products
Viking Security Safe VS-50BLX Large Biometric Safe
All of the gun safes we've featured so far hold a maximum of two pistols. For some people, that's not enough space. The Viking Security Safe is a large gun safe with multiple shelves to hold your valuables and weaponry. It stands over 19-inches tall and 13-inches wide and comes with three fully-adjustable (or removable) shelves. You can even buy a handgun rack insert and keep up to four guns on each shelf.
The inside of the safe is carpeted, which provides a soft platform to hold your guns. The security hardware is pretty impressive too. To lock the safe, you've got two heavy-duty motorized locking bolts. The door is laser cut to ensure there are no gaps to fit a crowbar into. Plus, it comes with integrated anti-pry bars for extra protection.
The Viking Security Safe can be opened in three ways – biometric fingerprint scanning, passcode, and a 4-prong backup key. The biometric fingerprint scanner has an upgraded 500 DPI optical sensor, which means it can read fingerprints more accurately and is much harder to break into. The safe door also has a small LCD screen. From this, you can monitor the battery level and manage up to 32 fingerprints.
We also like the fact that this safe comes with an LED interior light. It makes it much easier to access your weaponry in a dark room without alerting intruders. You can also toggle the sound on and off, to be even more subtle. If you need to store multiple guns, this is the gun safe for you.
Key Features:
Biometric fingerprint scanner
Opens with passcode & manual key
Space for multiple handguns
Three adjustable/removable shelves
LED light
Battery-powered
1-year limited warranty
Specification:
Brand

Viking Security Safe

Model

VS-50BLX

Weight

43 Pounds
Huge amount of space
Storage is versatile
Thick steel
Some reports of faulty products
RPNB Mounted Firearm Safety Device
In many ways, the RPNB Mounted Firearm Safety Device is the best way to store a handgun securely. Unlike in a traditional firearm safe, your gun is kept in the ready position, so you just open the safe and you're ready to go. It's ideal for mounting on a bedside table, underneath your desk, or even in your car. Basically, you can mount it anywhere you might need quick access to your gun. 
After multiple complaints about the biometric fingerprint scanner on this model's predecessor, RPNB have replaced it with a more secure 500DPI semiconductor biometric sensor. It can remember up to 50 high-resolution fingerprints and has an ultra-quick matching speed of less than one second. You can also open it with a four-digit code or the backup key. 
The safe is made from rugged steel and finished with corrosion-resistant paint. It also has anti-pry devices inside the safe to stop intruders from entering. The beauty of this safe though is that you can hide it so that no one is aware you have a gun. If you're looking for a discreet way to protect your family, this gun safe is one of the best. 
Key Features:
Discreet mountable design 
Fits one handgun
500 DPI semiconductor biometric fingerprint sensor 
Store up to 50 fingerprint
Four-digit code 
Backup key 
Low battery alarm 
Easy to mount discreetly 
High-quality fingerprint sensor
Multiple mounting options
The handgun is stored in the ready position
Some problems with customer service
Biometric Gun Safe Buying Guide and FAQ
Features To Look For In Biometric Gun Safes
Anti-pry bars - These bars prevent forced entry with a crowbar. They are situated around the door and block any openings.
Manual entry options - If the battery runs out, you'll need a way to enter the safe manually. This is normally a manual key.
Long battery life - You don't want to be replacing the battery every couple of months. Look for something that lasts a year or more.
Thick gauge steel - The safe must be made from thick steel. This makes it harder to gain forced entry.
Biometric Gun Safe FAQ
Q: What are biometric gun safes?
A: Biometric gun safes use fingerprint technology, instead of the more traditional combination or key system. This makes them more secure by further reducing the chances of anyone breaking into the safe. The fingerprint scanner recognizes your unique fingerprint identity and opens when you place your finger on the scanner. Some biometric gun safes can recognize multiple fingerprints.
Sign Up Now
GET THE VERY BEST OF GEARHUNGRY STRAIGHT TO YOUR INBOX